How Community Takes Root: Addressing Equity and Climate Change through Neighborhood Design
With increasing environmental, social, and economic stressors, it's imperative that design and development solutions address sustainability at all scales — from individual buildings to entire communities, cities, and regions. In Minneapolis, the city is doing just that through innovative district planning partnerships like the Root District — a community based on the foundations of racial justice, economic opportunity, and sustainability, which seeks to educate and inspire the city of Minneapolis and beyond.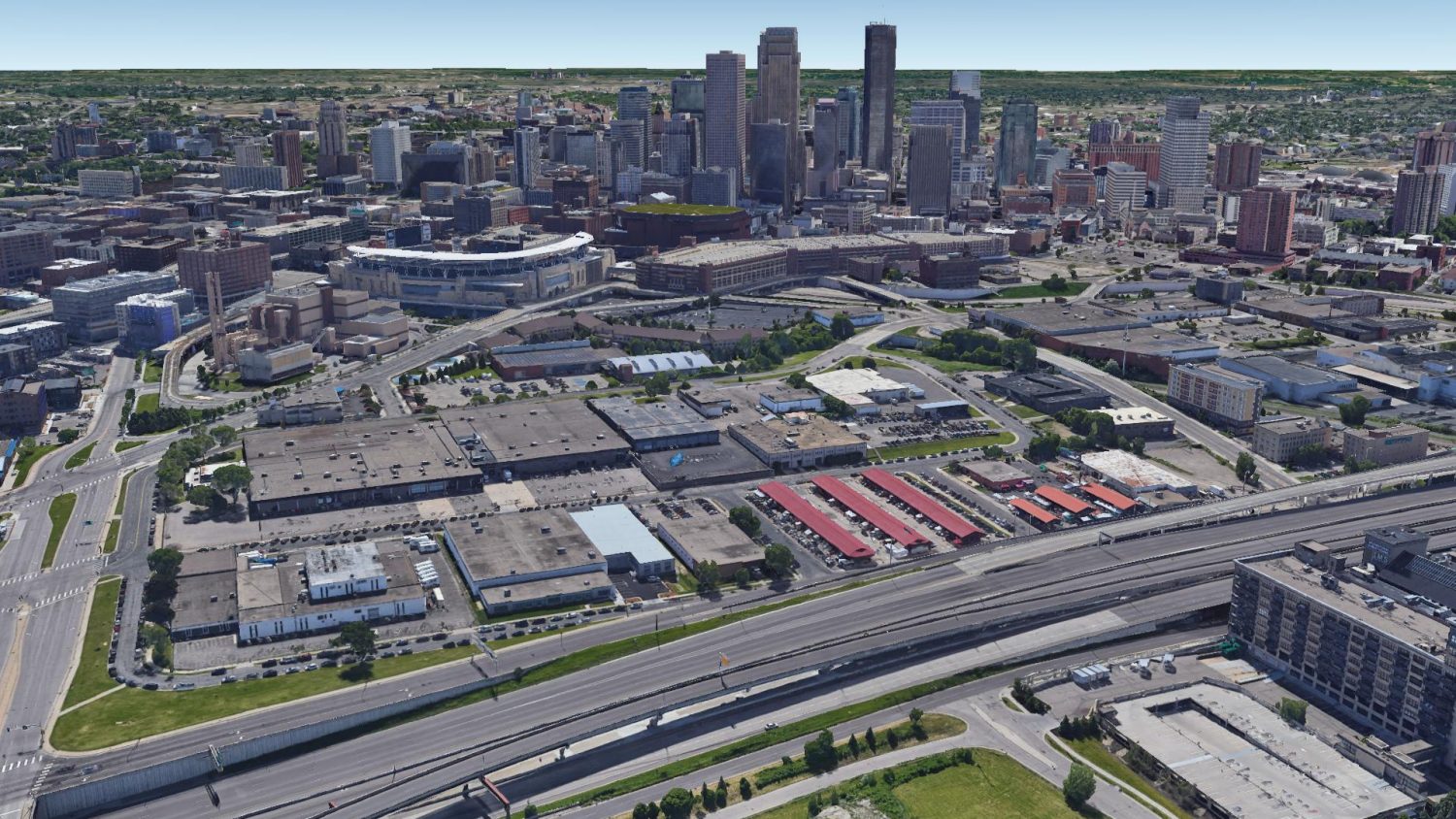 Located west of the Minnesota Twins baseball stadium, the Root District comprises an area of approximately 30 acres. Over the past five years, a collective of private and public leaders have been collaborating with the local community to envision a long-term framework for innovative, equitable development of this prime real estate at the district scale. Aligned with the UN Sustainable Development Goals and the City of Minneapolis 2040 Comprehensive Plan, the goal of the Root District and its working groups is to create a district guide that will be a flexible net-zero framework of strategies to address climate, equity, and inclusion as well as ensure district identity, health, mobility, and livability.
Leading these working groups are BKV Group, a member of the Creativity working group; Perkins&Will, a member of the Equity working group; and Cushing Terrell, and a member of the Climate Change working group.
Vision and Mission for The Future
In implementing "actionable idealism" to the Root District, the Vision for the community is based on the foundations of racial justice, economic opportunity, and sustainability, which seeks to educate and inspire the city of Minneapolis and beyond. Its Mission being to empower a diverse group of stakeholders and encouraging deep engagement with social and market-driven forces, we aim to achieve more equitable, reparative, and regenerative outcomes for all who live and work here. Connecting people to place and to one another, we nurture cultural and artistic exchange and civic engagement. The Root District is a place for learning, invention, and exploration. The Root District is home.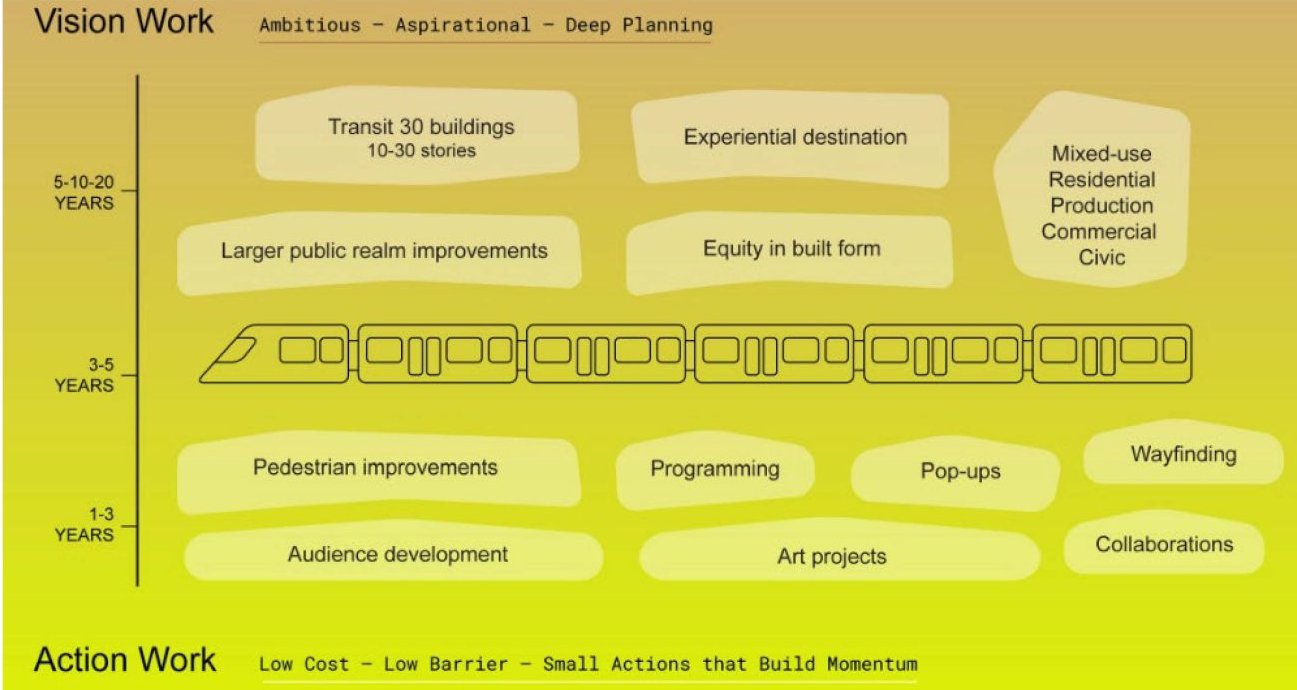 Implementation Strategy
Action Work
Wayfinding and pedestrian improvements
Programming: art, food, culture
Brand building
Interactive district overview display
Vision Work
Identity and distinctiveness development guide
District-wise public realm improvement recommendations
Climate and equity task force tackling climate and equity-related analyses
Programming: art, food, culture
Structure
Quarterly stakeholder meetings
On-going task force focus groups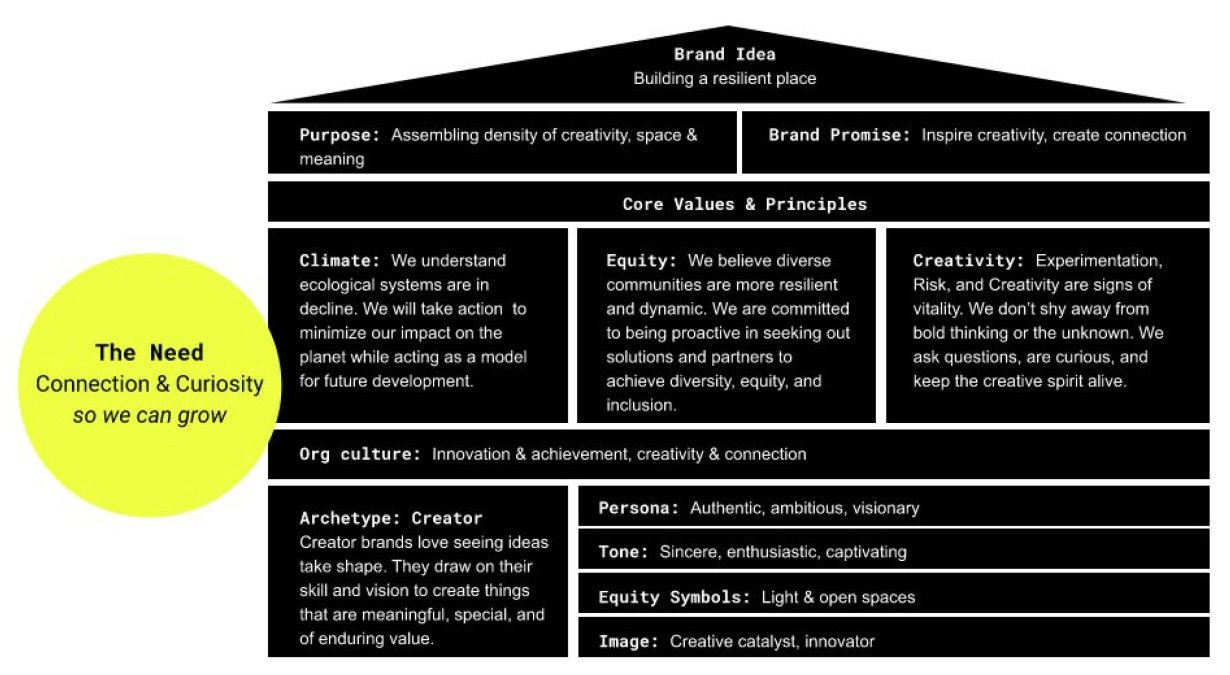 Five Frameworks for design
Aptly renamed "NuLoop" for this neighborhood transformation plan, the working groups are approaching the revitalization effort through five lenses:
1. Equitable Inclusion & Economic Development
Support economic inclusion, jobs, and workforce development.
Support minority-owned small business enterprises.
Provide community ownership opportunities.
Combat future gentrification and resident displacement.
Prioritize equitable engagement to all stakeholders for future development projects.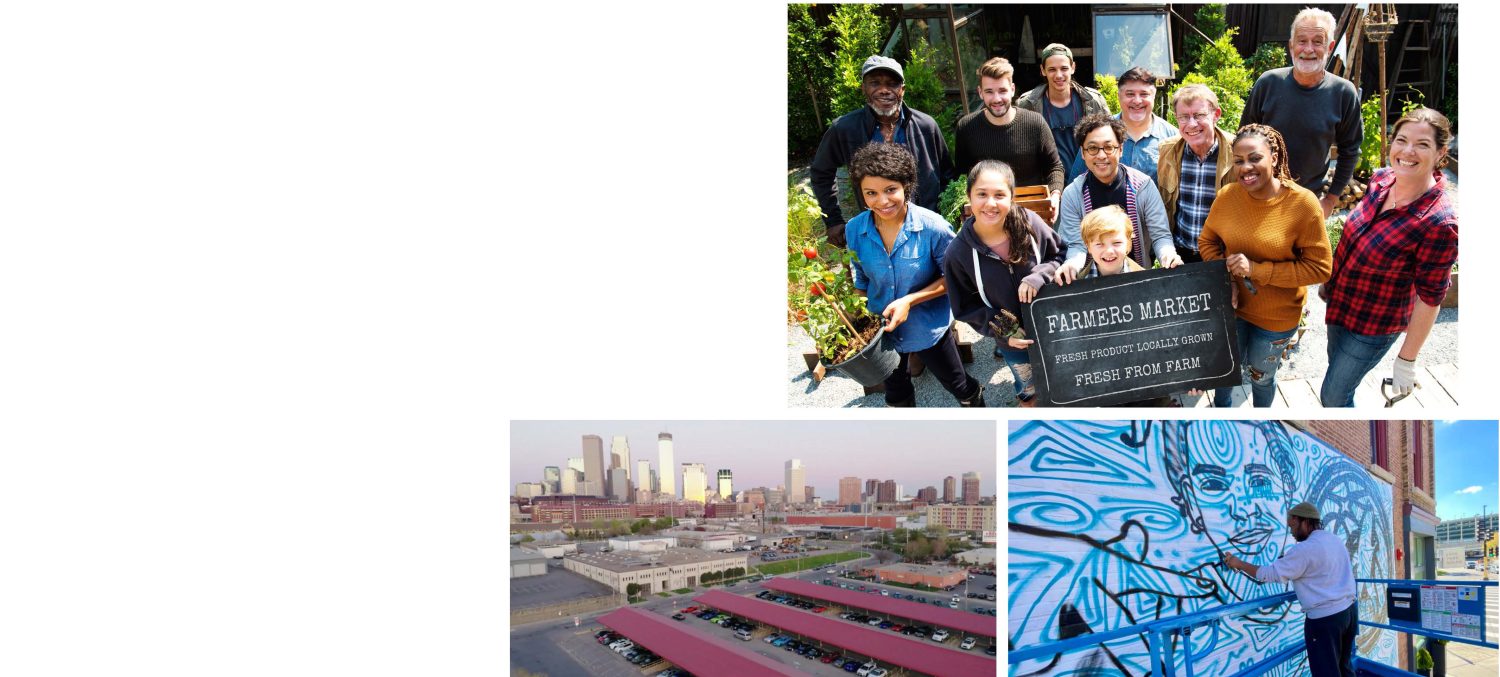 2. District Identity & Livability
Food / Farmers Market is the heartbeat of the district.
Creative / innovative economies.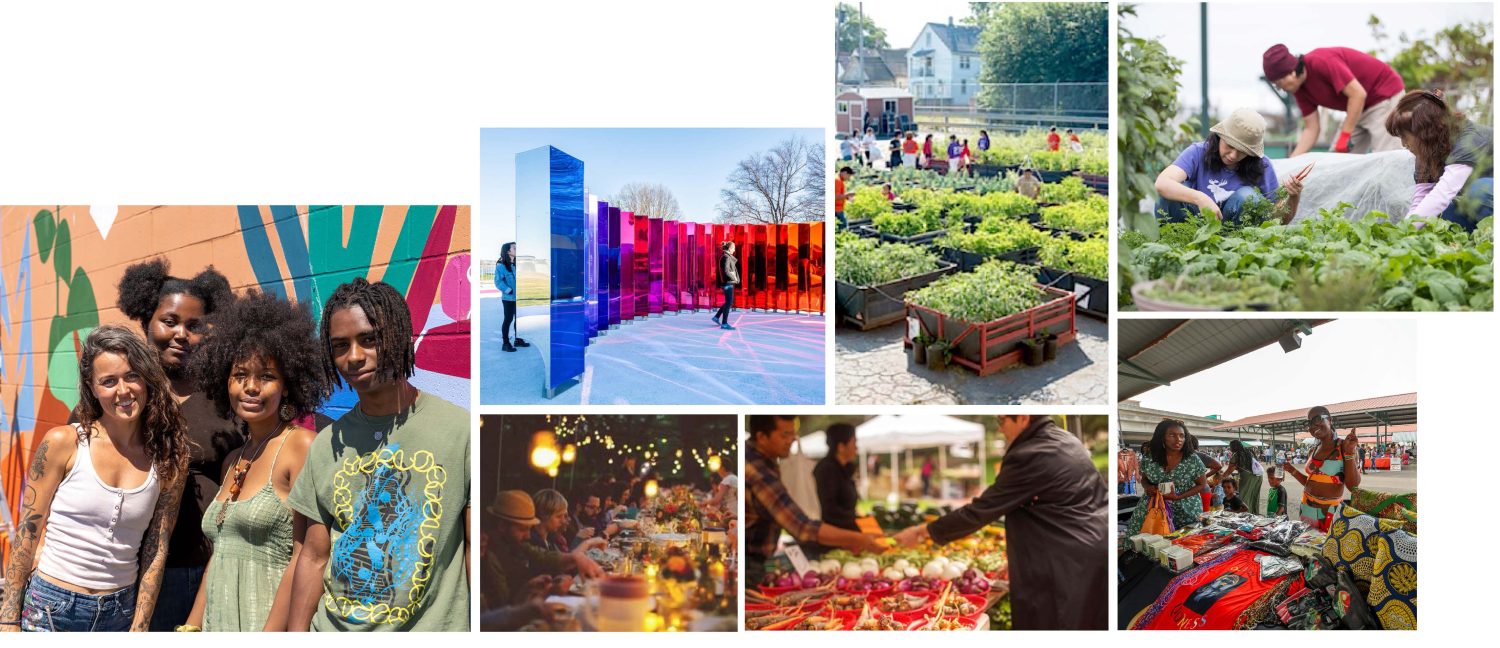 3. Built Form & Public Realm
Streetscape improvements.
Public art.
Public amenities.
Community-gathering with the Root District supporting local arts, food production, and culture.
Celebrate history and culture (2040 Plan) of the community.
Provide a high-quality physical environment.
Increase site development density.
Root District to provide affordable housing options.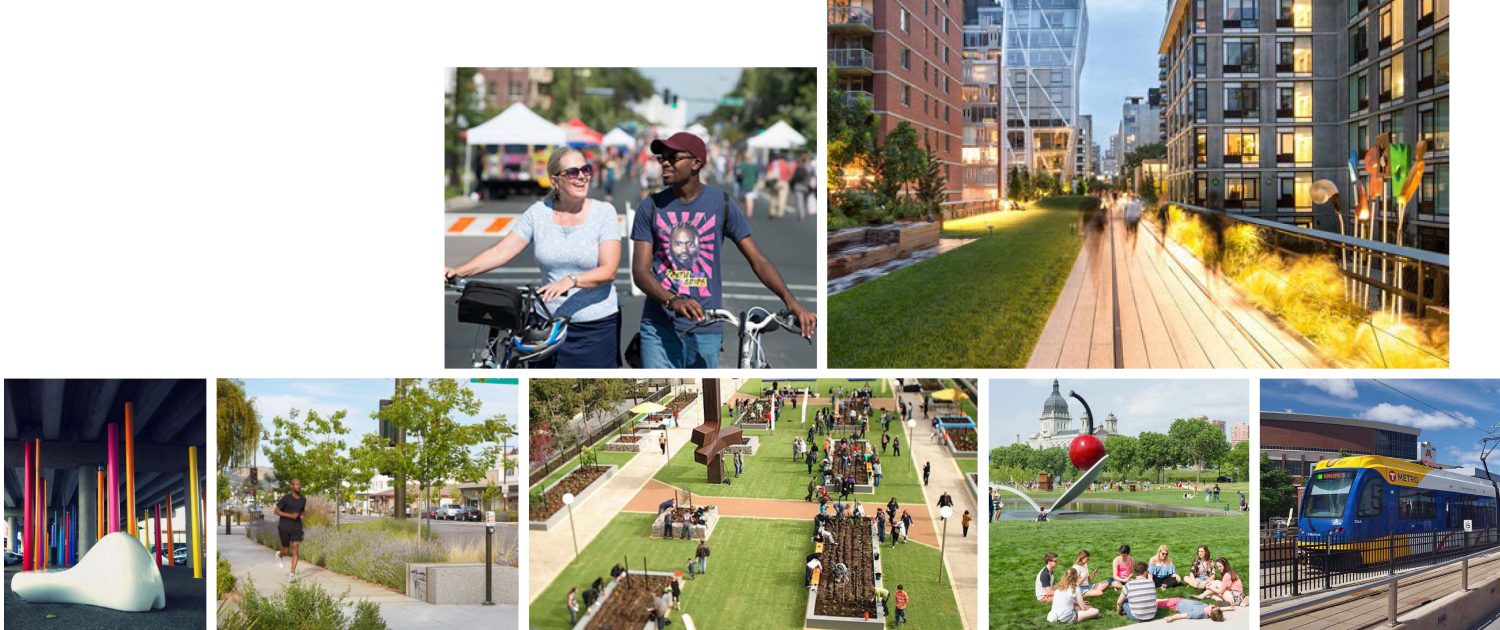 4. Mobility
Restore Street Grid to the district.
Transit-Oriented Development.
Strengthen connections to transit and neighborhood destinations.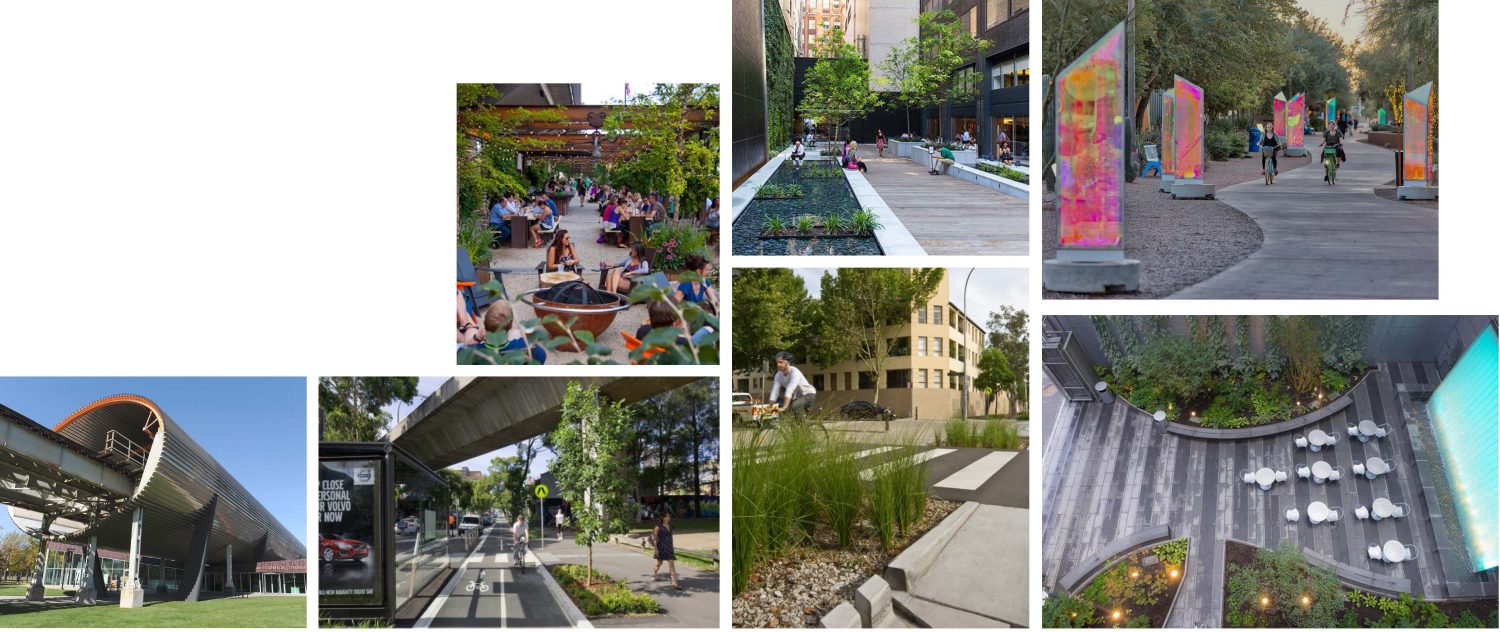 5. Climate, Resilience, & Health
Clean Water and Clean Energy that is responsibly used, managed, harvested and provided access to water resources in the district.
Resilient and sustainable cities and communities that responsibly redevelop lots, buildings, and infrastructure in a sustainable and resilient manner.
Responsible consumption and production to responsibly redevelop lots, buildings, and provide infrastructure necessary to promote a circular economy.
Responsibly redevelop the Life on Land to be healthy and safe, and sensitive to existing species that promote restoration of native habitats.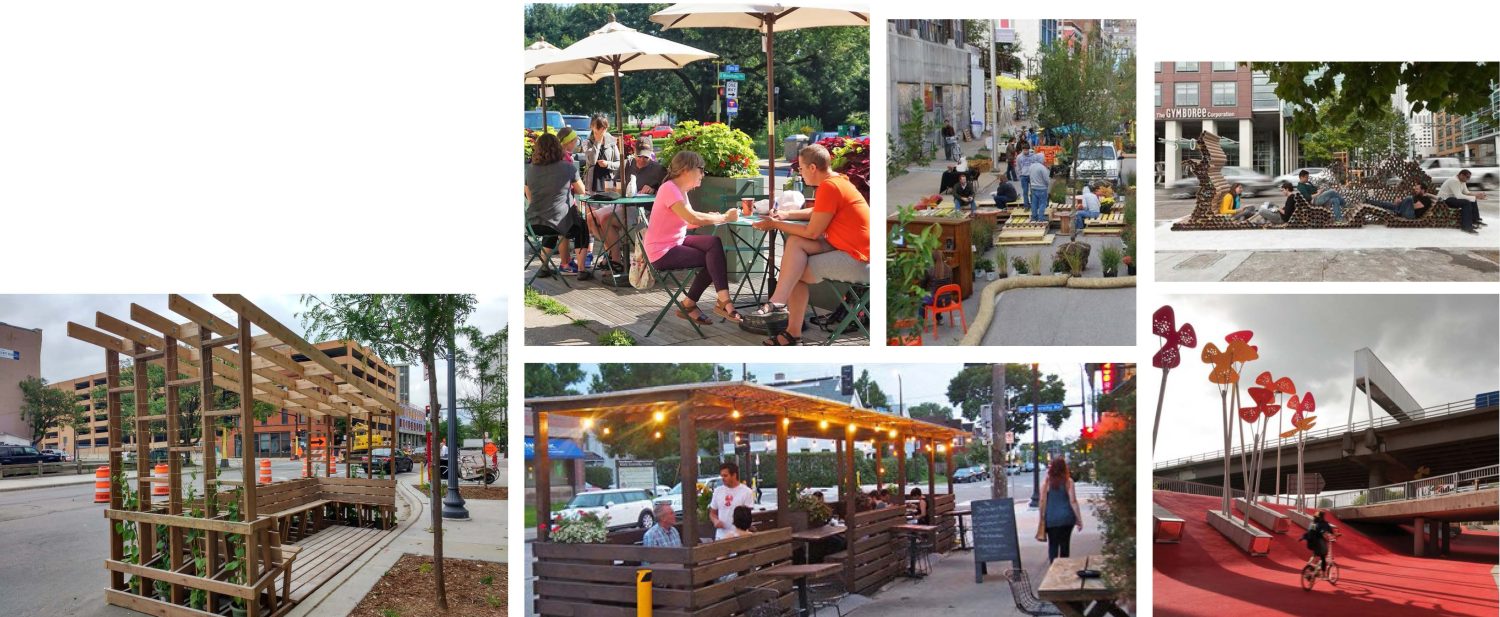 Current Progress
In assessing the current infrastructure, the working groups have started analyzing and diagramming the site for the future neighborhood's multi-use, multifaceted purposes, and are positioning working concepts for city and neighborhood groups' review and input.
Existing Public Space and Parking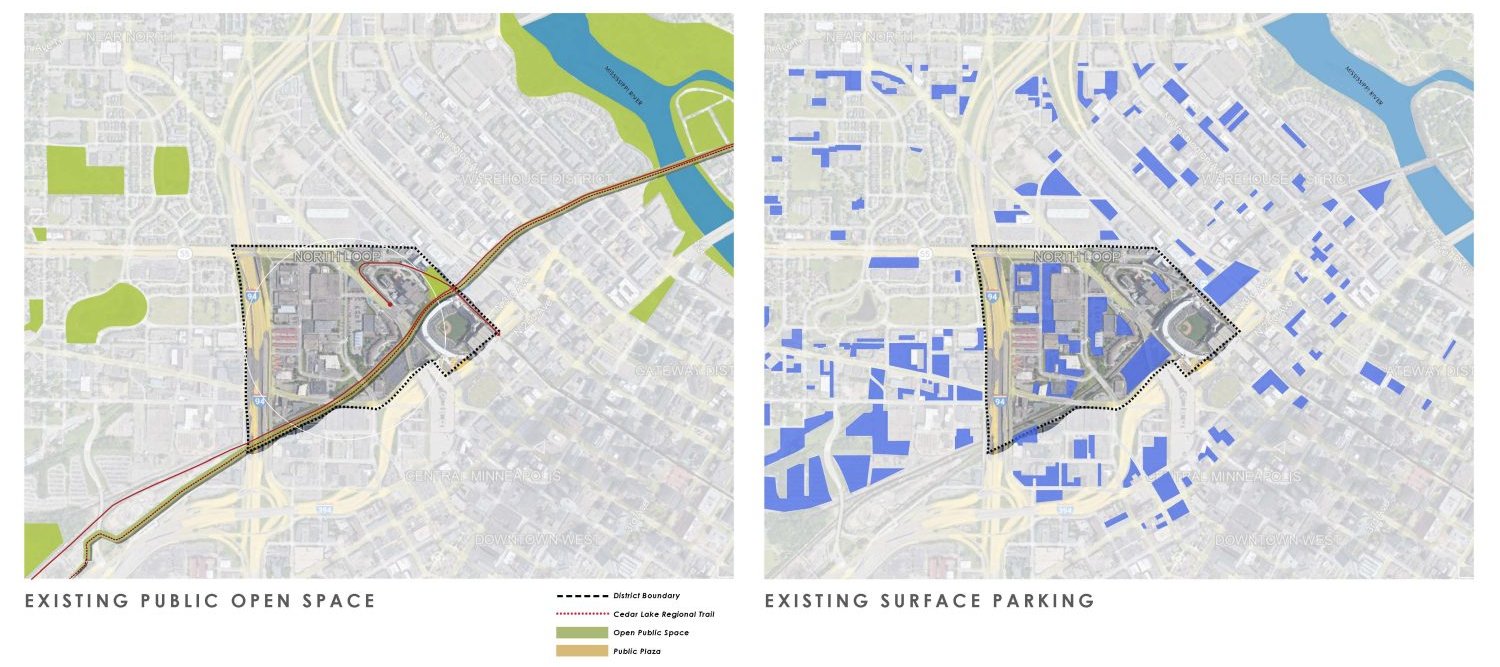 Existing Food Access and Venues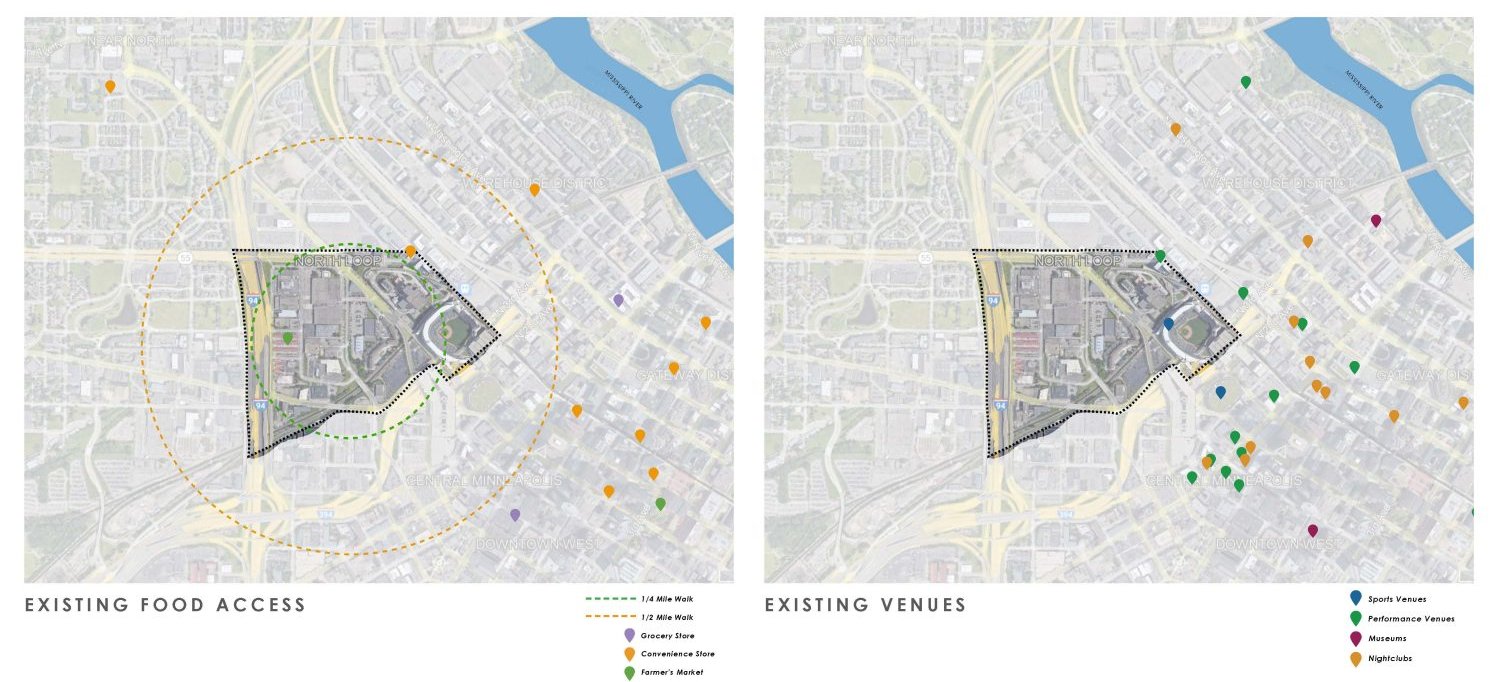 Stay Tuned
For future updates on the Root District master planning effort, and to learn about the opportunities we're excited to see realized over the course of the next three years, revisit our website, bkvgroup.com.