Enriching lives and strengthening communities
Annually, #InternationalWomensDay encourages action, and to align with that message, BKVGroup asked select voices around our firm to describe a piece of literature that's inspired or motivated them to improve themselves, or their world. Read more...

In a part of Minneapolis where few historically significant buildings still stand today, Millworks Lofts stands out as a unique historic adaptive reuse project which was just honored with a 2019 AIA Minnesota Preservation Award. Read more...

The high-rise, multi-family residence has an impactful urban presence with the design pulled back at the street edges to provide added space in the pedestrian realm, allowing green space to come forward, and creating a welcoming retail experience within Minneapolis's emerging East Town neighborhood. Read more...

BKV Group's inaugural submission to the eVolo Skyscraper Competition creates an architectural depiction of what the future of housing might look like. Read more...

Our Chicago office is participating in Stitch, a local competition in which design firms collaborate with product and manufacturer representatives to create haute couture in preparation for a spring fashion show. Read more...

As a facilitator of the profession of architecture, Paul, AIA, will leverage his 30 years of experience in delivering successful projects and mentoring and managing staff in his new role as Associate Partner and Director of Architecture in Washington, D.C. Read more...

BKV Group will open our firm's fourth office in Dallas, Texas in Adolphus Tower in downtown Dallas. Vibrant and expanding, Dallas provides the platform for BKV Group to grow their urban and high-rise design specialties, while offering innovative pre-development services. Read more...

BKV Group celebrated the grand opening of the Civic Campus in Fridley, Minnesota alongside Mayor Scott Lund and community development director Scott Hickok. The 184,000 square-foot campus was conceived as a "City Center" – a nexus point situated in the heart of Fridley on a 38-acre property. Read more...

Kelly Naylor was quoted in Multifamily Executive Magazine about the popularity of repurposing former industrial buildings in modern housing and mixed-use architecture. She spoke about choices she and the design team made in the creative reuse of the Schmidt Artist Lofts, formerly known as the Schmidt Brewery in St. Paul shown here. Read more...
We are BKV Group.
We use our creative talents and technical skills to help clients meet practical challenges. Together, we solve real-world problems.
Learn More About Us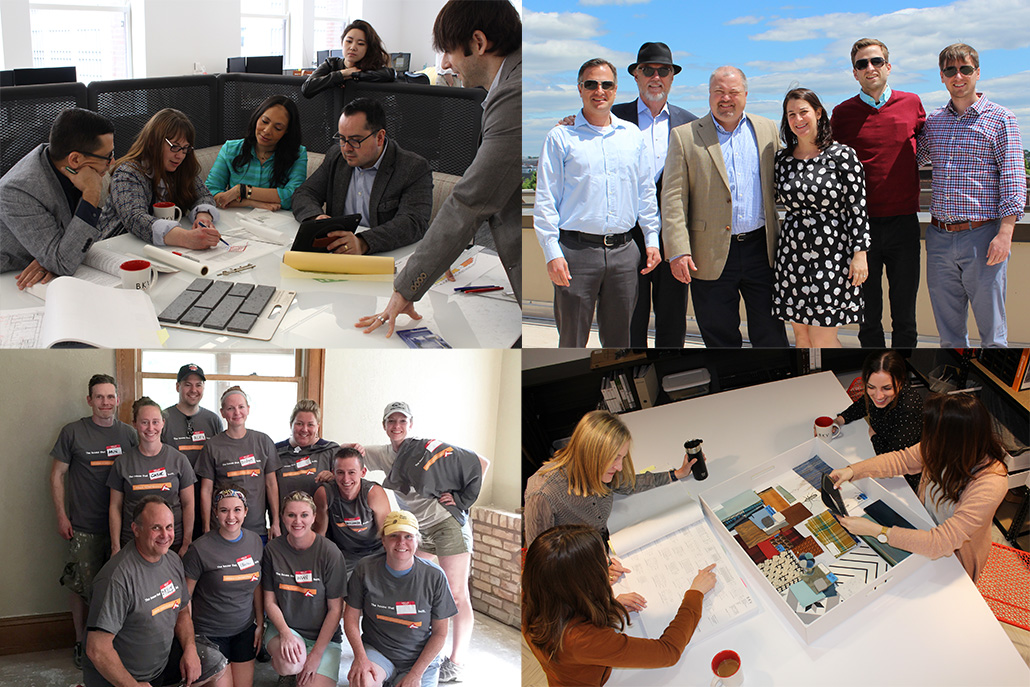 Coffee? Lunch?
We want to meet you. Use the form below to contact our team members in Chicago, Dallas, Minneapolis, or Washington, D.C.
None of the Above?
(press play)