Enriching lives and strengthening communities
France is 800,000 to 1 million units short on housing and BKV Group submitted a design solution for the city of Paris to Architecture Competitions // Bee Breeders that is both sustainable and modular, while also preserving the historic fabric of the city. Read more...

As Director of Landscape Architecture, Jeff brings a well-rounded design aesthetic and a new layer of expertise that will integrate seamlessly with the development and government work Dallas currently leads. Read more...

The Penfield was envisioned as a transformational mixed-use project that would preserve the primary façade of the existing historic Saint Paul Public Safety Building, resulting in an underutilized block and stalled development becoming a success story by generating financial profit through a strong, Read more... Read more...

Susan will begin to rebuild our Education sector – both within K-12 and higher education – by translating BKV Group's deep experience in collaboration, learning, and communal spaces into education design. Read more...

As a Platinum Sponsor at this year's SDC in Illinois, BKV Group is an active contributor to the conference through networking events, presentation sessions, and releasing a new, client-focused film. Read more...

By joining the Chicago office, Chris will establish best practices for his architectural team members, integrate improved technologies into daily work flow, and conduct research into new, innovative building materials to incorporate into our projects. Read more...

Kelly Naylor, Partner, and Megan Van Beck, Senior Associate, were quoted in the March/April issue of Student Housing Business magazine about recent interior design trends that impact student housing residences. Naylor and Van Beck were sources for the article, "Maturing Style," which described shifting tastes among Generation Z students. Read more...

Annually, #InternationalWomensDay encourages action, and to align with that message, BKVGroup asked select voices around our firm to describe a piece of literature that's inspired or motivated them to improve themselves, or their world. Read more...

In a part of Minneapolis where few historically significant buildings still stand today, Millworks Lofts stands out as a unique historic adaptive reuse project which was just honored with a 2019 AIA Minnesota Preservation Award. Read more...

The high-rise, multi-family residence has an impactful urban presence with the design pulled back at the street edges to provide added space in the pedestrian realm, allowing green space to come forward, and creating a welcoming retail experience within Minneapolis's emerging East Town neighborhood. Read more...
We are BKV Group.
We use our creative talents and technical skills to help clients meet practical challenges. Together, we solve real-world problems.
Learn More About Us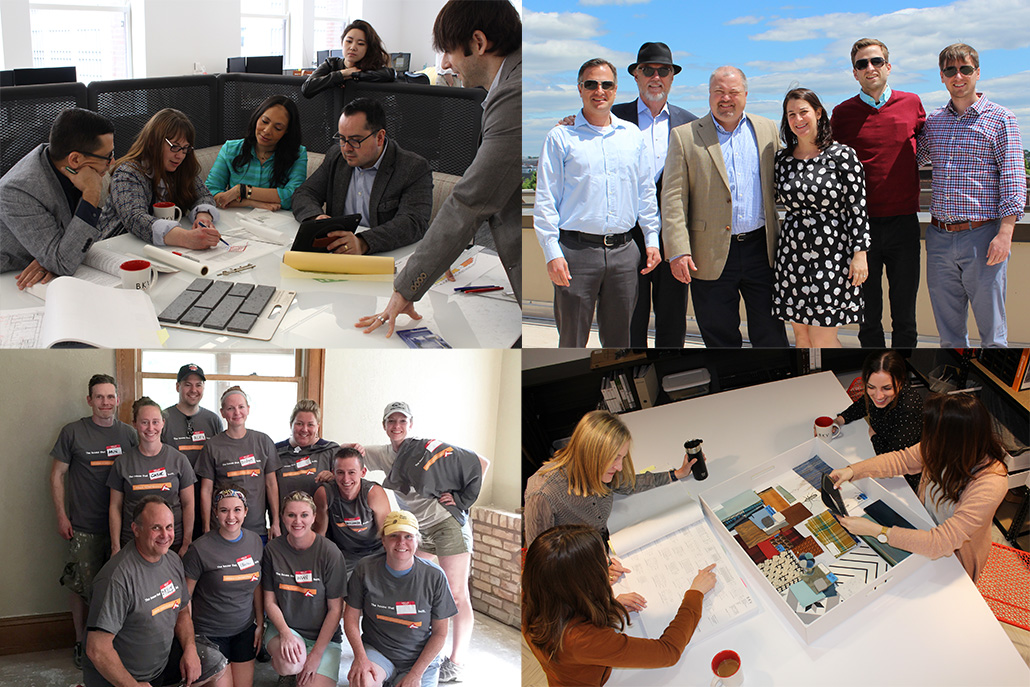 Coffee? Lunch?
We want to meet you. Use the form below to contact our team members in Chicago, Dallas, Minneapolis, or Washington, D.C.
None of the Above?
(press play)