Rewriting a Classic: How to Thoughtfully Renovate a Beloved Library
Is your library a community fixture? how many generations have special memories there? Storytime with children? Laboring in the reference section for studying and exam? Browsing the stacks to stock up for vacation reading? There are many reasons why a library can become beloved – here are the steps to take to thoughtfully update, renovate, and/or modernize this important community anchor.
When a library has been an integral part of our lives – from the growth of our family, to burgeoning independence in our teen years, to a place to study as we pursue a degree or a second career –the library as a place is as important to us as the library as a resource.
Yet, when the library building is so beloved, what do you do when it is time for a change?
Approaching the renovation, expansion, or relocation of a library building when it is so embedded in community culture and identity can be incredibly complex, with capital improvements, program expansion, and physical upgrades to benefit library services and operations creating their own unique challenges and impediments. If this is a journey you are about to start, you should spend time understanding the issues, developing a framework for action that will define common values, and encourage your community to be as invested in change as they are in tradition, while learning from projects that have taken similar paths.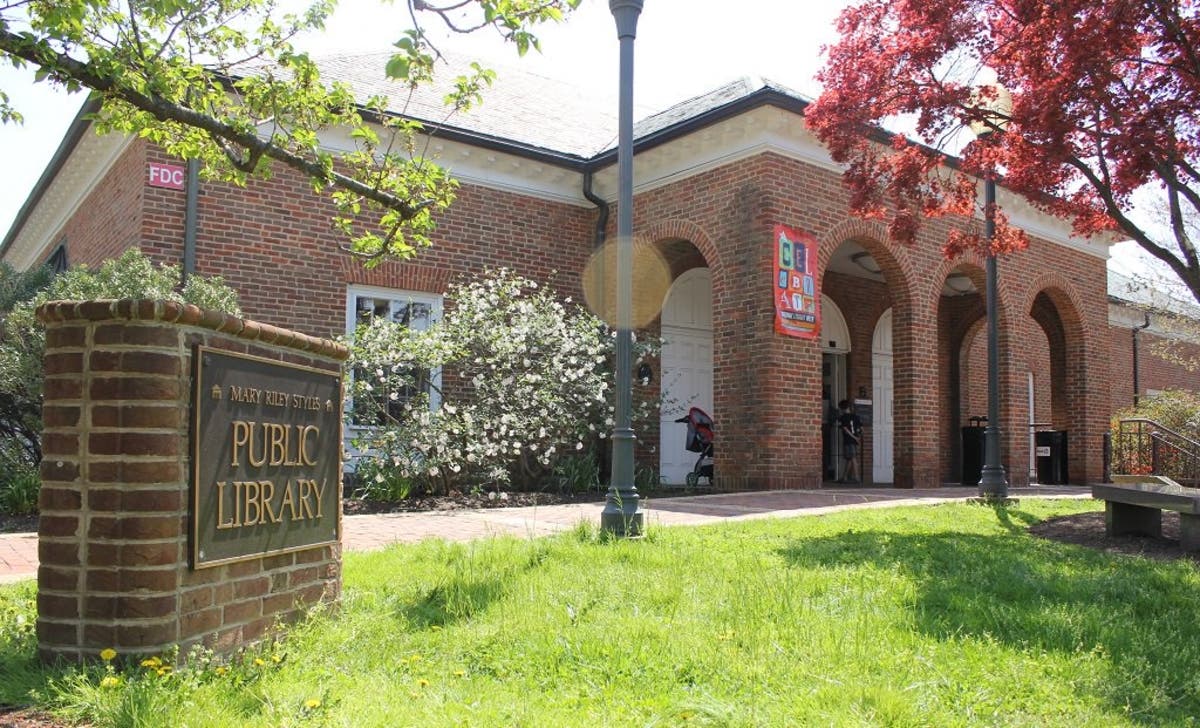 Issues & Challenges
Well in advance of pursuing a planning or construction project for your beloved library, it is beneficial to explore an objective understanding of how beloved the existing building is for your patrons and your community.
What are the building's special or notable features? These can be beautifully crafted elements fabricated by a local, a unique window seat, or an integrated piece of public art such as a mural. Also consider the role the library plays in your specific community, particularly related to annual traditions and events: has it been the background to neighborhood meetings, polling, art shows?
What sort of personal investment exists within the building and grounds: Eagle Scout projects? Donations of collections, furniture, or art in honor and memory of those with strong ties to the library? Items donated by the Friends of the Library? This can be a multi-step process that starts with a reflection by library leadership, can build in dialogue with staff and key stakeholders, and result in a document that catalogues what aspects of the library are most notable, memorable, and meaningful, acknowledging items with broader value, and those that may hold more personal and individual significance.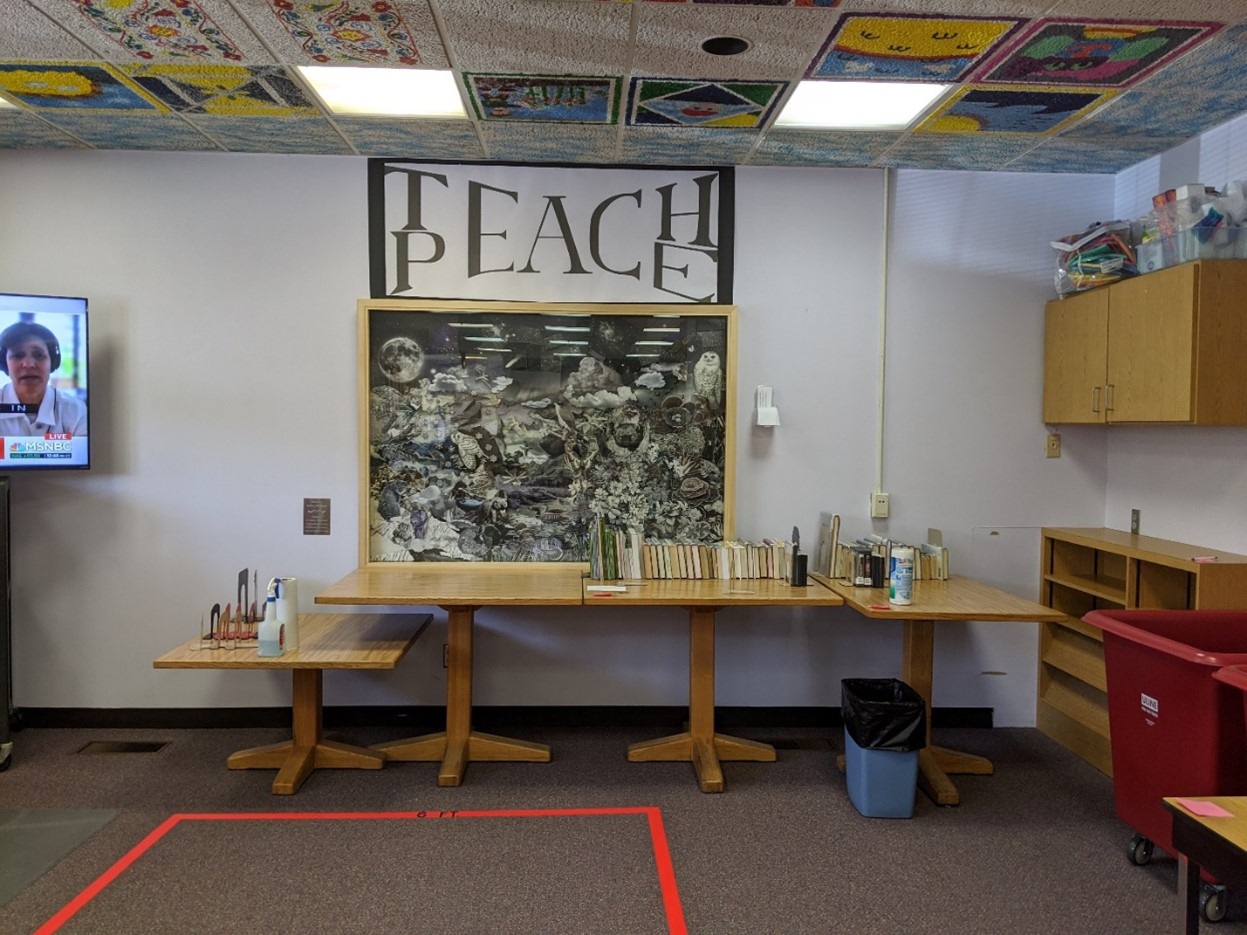 At the same time as developing a preliminary understanding of what makes the building special or beloved, it is also valuable to consider the building's capacity for transformation –a pathway which could allow you to remain in the existing building, while modifying or expanding to address maintenance and operational issues.
What you are looking to consider here are the "bones" of the building: is its size, volume, and construction generous in ways that offer adaptability? Consider the age of your building: do you have brick, concrete, or concrete block walls that may form part of the building's structure, and would be costly to modify? Buildings from the 1900s through the 1940s often have valuable combinations of architectural features, with tall ceilings and large windows well suited to keep in a renovation. Buildings from the energy-saving 1970s were often made of concrete, with small windows and modest footprints, both in greater need of adaptation, and more costly because of their original durable construction.
One last challenge to consider as you reflect on your beloved library is the building's location – often called the site. Built at another time, with other development in the neighborhood and other requirements for library operations, you may realize that you have the right library in the wrong place – still serving the community, but perhaps constrained by limited resources or access. It could be positioned on a site that is too small to accommodate additional parking or a modest building expansion, or located in a neighborhood that is no longer well-placed for community visibility and transit. If this may sound like your library, there are options for what lies ahead: working with town or city leaders to explore an exchange that ensures the building can still be a civic resource but for other uses, or perhaps revisiting the inventory of notable building features, to consider whether incorporating some into a new location would ensure continuity of history and meaning.
EARLY ACTION
Now that you've done some early brainstorming, and considered potential project drivers such as lack of space, lack of resources, and/or a building too costly to maintain and operate, you may be ready for some pre-project action.
Often overlooked, engaging your community before you issue a Request for Proposals is a way to be transparent about project needs, to acknowledge the library's value and purpose, and to build consensus for the investment and process that lies ahead. While you may have the tendency to "keep things under wraps" until you start a feasibility study, building assessment, pre-design, or design and construction project, connecting with your patrons and your community in advance can be beneficial to build a sense of investment in the project and its outcomes.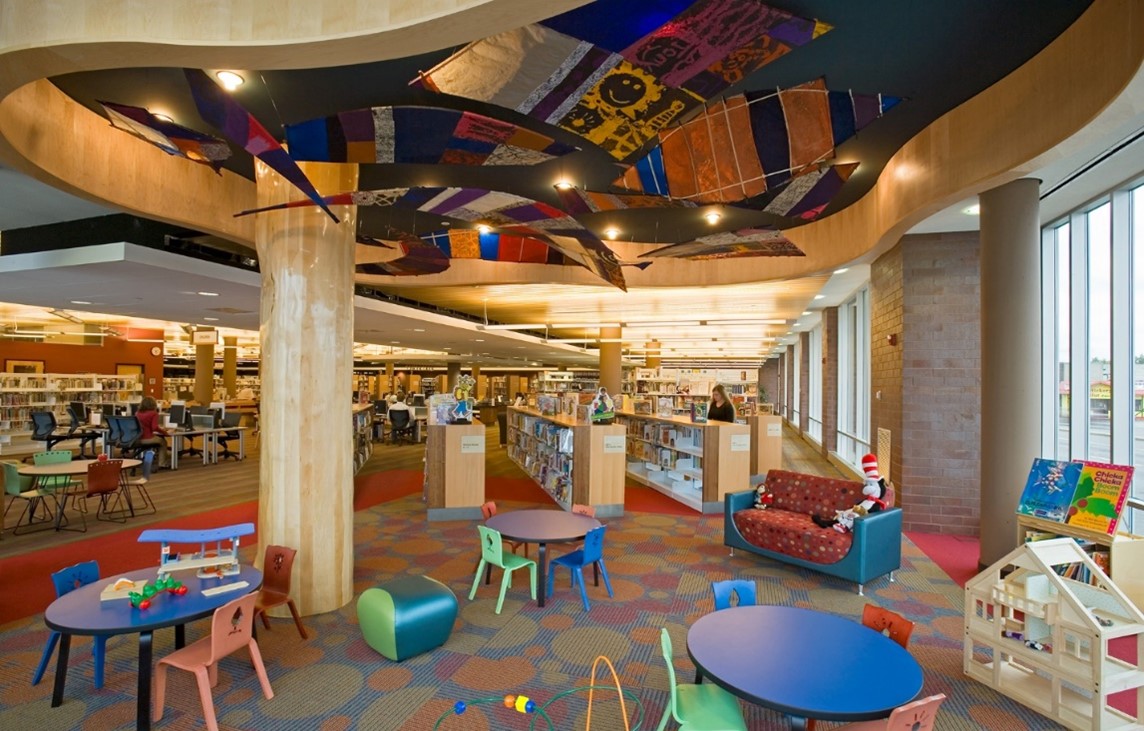 This pre-project dialogue can take many forms, as simple as a comment box and an open-ended question, or as involved as having library-led community roundtable events. When a library is beloved within the community, one form of consensus-building is to engage in a dialogue about common values. At this stage, particularly when you do not yet have a timeline, scope, or budget for future work, this is an exercise most helpful when it opens the door to understanding how the library and building are currently serving the community. Combined with part of an annual book drive or summer reading kickoff, you can invite people to share what they love most about the library, or what their favorite place in the library is, and why.
You know your community: What sort of dialogue is most appropriate – who should be involved and in what ways? Crafting space for meaningful dialogue and input can establish a strong foundation for project purpose, can inform development of project scope and priorities, and ensure that the library is a successful steward for investment in a future capital project.
OUTCOMES FOR BELOVED LIBRARIES
As homes for lifelong learning from early literacy through enriching social connections, a beloved community library draws on its history and past while weathering change and evolution in service, operations, and expectations for what a library should be. When the time has come for investment in the physical building in ways that may alter or transform what can be an icon of the community, integrating pre-project work can set positive momentum for the project to come – whatever form that may take.
Renovating and expanding in-place allows a library to reuse a beloved structure or to retain a centralized site while also adapting for the needs of today and the future to come. The BKV Group design of the renovated Mary Riley Styles Library, named for a lifelong supporter of the library, has been at home in the center of downtown Falls Church, Virginia since its construction in 1957, following donation of the land for that purpose by her estate. With the most recent renovation four decades prior, the library was facing a number of issues including a lack of accessibility; no defined space for children, youth, and teen collections; adult collections split between two floors; and, not enough space for library staff and operations. Other challenges for this library included creating multi-generational ties to the existing building, establishing connection of both site and building to a historic library figure and donor, and aligning with the needs for significant library re-work to accommodate expanded program and operational space. The project outcome responded to community input utilizing a design whose style and materials echo the existing building – an approach that resolved operational issues while finding new uses for beloved spaces, and bringing a historic collection up from a lower level into a space with an original bay window.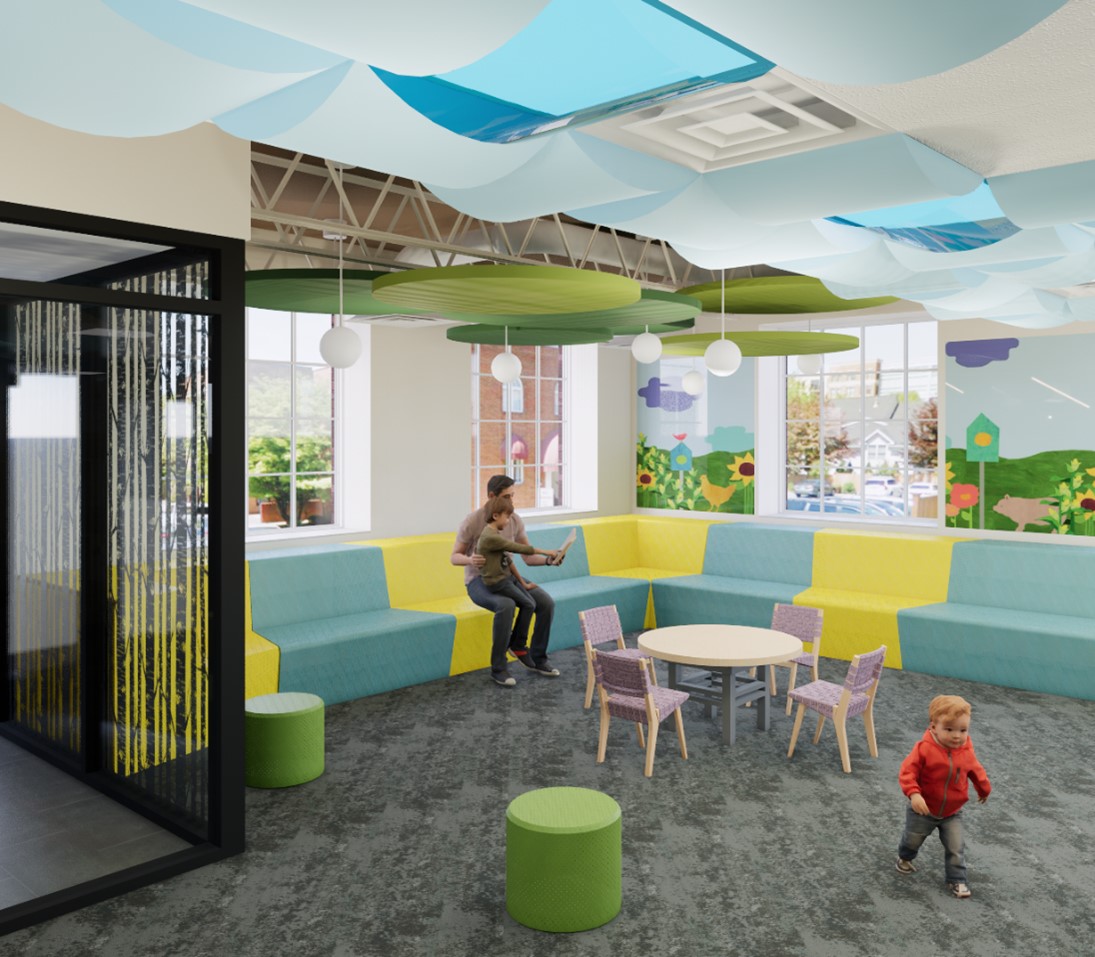 What if the library is beloved, but the building is not? Some communities find themselves in a different situation: where the library – its staff, services, and civic value – are more beloved than the building itself. This can happen when: a specific library building is many decades old and does not have any notable architectural features; when a library exists within a building not originally designed for library use; or, when a facility has simply not aged well, even with a location that leads it to have a high volume of users. A building such as this still benefits from pre-project work to understand what the community values and ensures that a new building can provide those same moments, whether it is the ability to open the front door and see circulation staff immediately, or the ease of a gracious parking lot with a drive-through book drop. A case study for this is the BKV-designed Howard Lake Library in Minnesota that was constructed in 1979, and built smaller than recommended because of budget constraints, with two stories tucked into a hillside with few windows to conserve energy. A feasibility study explored renovating the existing two-story structure in an effort to solve the building's myriad problems – from no elevator to very little daylight – and then turned to an evaluation of relocating the library to a newly-available site closer to the heart of the town. Pre-project dialogue allowed the City, who owns the building, and the regional library system, who operates it, to understand that the value of the library, in this case, was in its operations and service, but not in the building itself.
NEXT STEPS
Whether you already have a specific project in mind, or are looking to the future, here are five questions that we want to leave you with that can help you and your community establish why your library is so beloved:
Is my building notable for its history or construction?
Does my building have any unique features or elements?
Is my building located next to other important or notable buildings?
What ties does my building have to library or community history?
Is the library beloved because of its unique or memorable building, or because of the services it provides?