Executive Appointments Bolster BKV Group's Growing National Design Practice
BKV Group is proud to announce the addition of three industry veterans to our growing national firm. Included in the recent appointments are Trace Jacques, AIA, CID, who joins the Minneapolis practice site as a senior design leader, with an emphasis on hospitality, and partner; David Banta, AIA, as senior living practice leader for the Washington, D.C., practice site, and associate partner; and Collin Koonce, LA, LEED AP BD+C, as urban design and landscape architecture discipline lead in our Dallas practice site, and associate partner.

"On the heels of an extraordinarily challenging year, it is exciting to be looking toward a promising future by growing our team and strengthening our presence across markets and property sectors, including hospitality and senior living," said Jack Boarman, founder and managing partner of BKV Group. "The addition of Trace, David and Collin to their respective practice sites and our collective national team will allow BKV Group to continue our legacy of creating innovative and richly designed spaces for the clients we serve."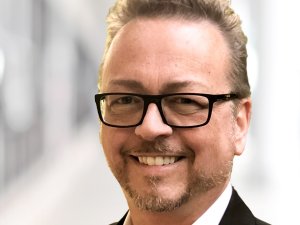 As partner and senior architectural designer at BKV Group, Jacques will lead and collaborate with the firm's hospitality team to further develop its portfolio and reputation as an industry leader. Over the course of his 35-year career, he has designed more than 200 notable projects across the country. His penchant for forward-thinking ideas and comprehensive approach to design inform his prolific body of work, which spans numerous sectors including hospitality, luxury, market-rate and affordable multi-family housing, student housing and mixed-use developments. Jacques' robust portfolio demonstrates his desire and ability to deliver award-winning architectural designs that satisfy the unique goals of each client, complement the existing cultural fabric of the built location, and enhance the lives of those who will live, work and stay in the inspired spaces he creates.
A nationally recognized architect, Jacques holds a Bachelor of Architecture degree from the University of Minnesota, where he was also an adjunct instructor and guest juror for several years. Throughout his career, he has dedicated his time and talent to many worthy causes and organizations.
---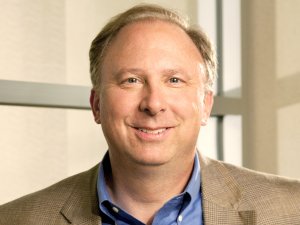 Banta comes to BKV Group with more than 35 years of experience, much of it dedicated to senior living. In his new role, he will continue to grow BKV Group's senior living portfolio and purposefully design spaces that meet the distinct needs of older adults. Over the years, he has applied his skills and talents to a range of properties built and designed for aging residents, including independent living, assisted living, skilled nursing and memory care communities, as well as active adult developments and affordable housing for seniors. Well-known in the industry, Banta frequently presents to national and international audiences through myriad speaking engagements and serves as an active participant in the AIA Design for Aging Knowledge Community, Environments for Aging Conference and American Seniors Housing Association. He holds a Bachelor of Architecture from Virginia Tech.
---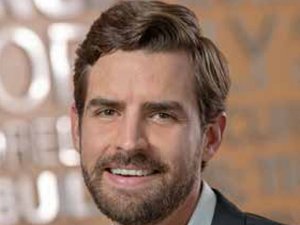 Bringing a global perspective to his work as an urban planner and landscape architect, Koonce has designed a range of public and private exterior spaces over the course of his 12-year career. These include large-scale mixed-use developments, outdoor amenity areas for individual residential and commercial buildings, urban-scale parks, streetscapes, plazas, and culturally significant sites for the American Battle Monuments Commission abroad, Wild Horse Pass Master Plan, and Thanks-Giving Square in Dallas. As associate partner and landscape architecture discipline lead, he will continue this work across property sectors at BKV Group, further demonstrating the firm's commitment to providing a complete range of architecture, engineering, design and planning services to clients. Koonce received his Bachelor of Landscape Architecture from Texas Tech University and Master of Urban Planning and Design from the University of Georgia.
Cheers to these amazing talents joining BKV!