Waterford Bay
St. Paul, MN
The Waterford Bay project is a partial-wrap residential concept with a parking structure at its center and dwelling units surrounding it on three sides. The design evolved in response to site constraints, presenting a lower 3-story façade toward the river while rising to a 4-story expression along Randolph street and the Mississippi River inlet. The bent form along the northeast flares at the ends serving both as a marquee design element while at the same time drawing a person to the primary entry point located at its center.
Client: Stoneleigh
Type: MARKET-RATE Housing
Size: 4 stories, 296,460 SF
Courtyard Arrangement
The ground level is activated through the entry, amenity spaces, and units which are accessed directly from the exterior. The upper 3 floors frame two courtyards that are separated by an amenity pavilion.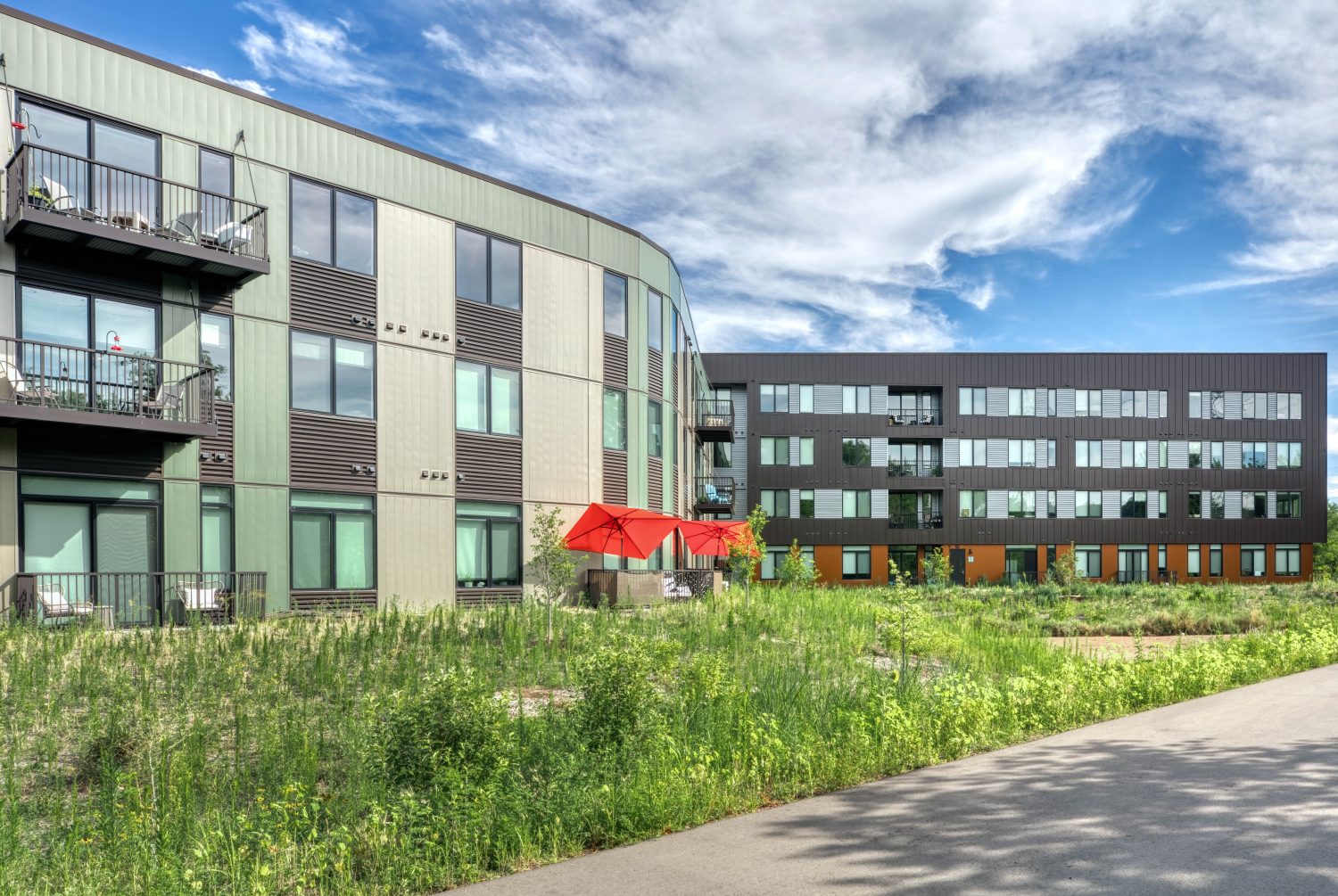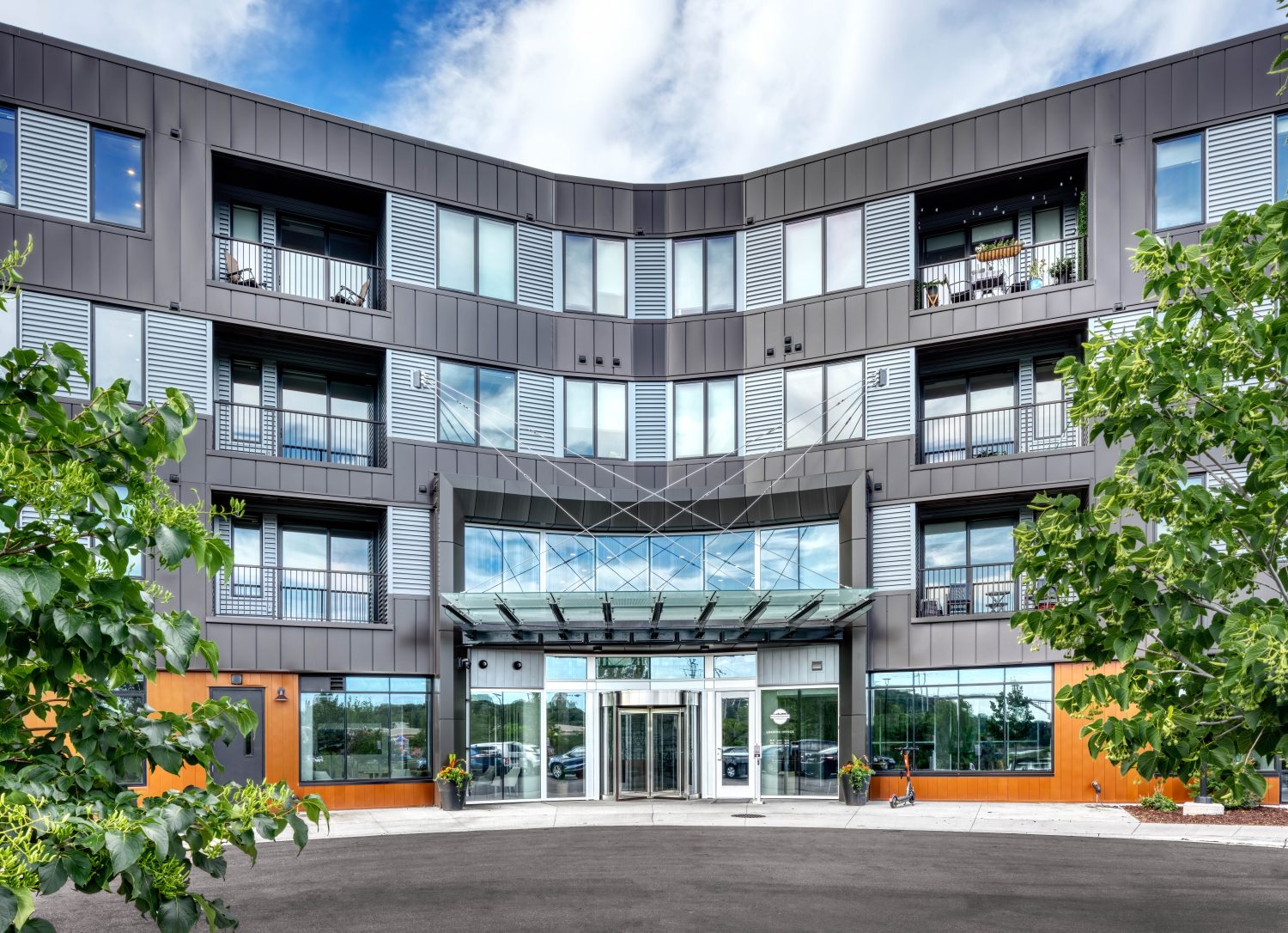 River Access
The proximity to the river and natural environment allows potential tenants to explore existing bike paths and access the river for leisurely activities such as kayaking, while providing adequate parking infrastructure for those who choose to commute to work. Amenities include outdoor heated pool and landscaped amenity deck with four-seasons porch, outdoor grilling stations and fire pit lounges, fitness center and yoga studio, resident lounge, and rooftop clubroom with demonstration kitchen.