Bowline is a two-phase, Planned Unit Development (PUD) featuring market-rate apartment style units, community amenity space and connectivity, street level walk-up units, and ample parking space within a highly landscaped, park-like setting overlooking the Mississippi River.
Client: GRECO
Type: market-rate, AFFORDABLE
Size: 4-story; 300,000 SF; 215 units
Embracing History
The development also celebrates the historical significance of the site, with Greco and BKV Group having worked on many historically significant projects together, and in Bowline introduce historical markers throughout both phases that identify and narrate historical activities that occurred along the Mississippi riverfront, particularly at Bowline.
Round-About and Boulevard Connections
Bowline focuses on providing original and holistic designs for the buildings within each phase, drawing inspiration from a strong connection to the immediate site and region as well as drawing from the history and historical uses of the past. Within the development, there is a unique round-about with public art to slow traffic and enhance the overall feel and experience as visitors make their way both north and south through the neighborhood.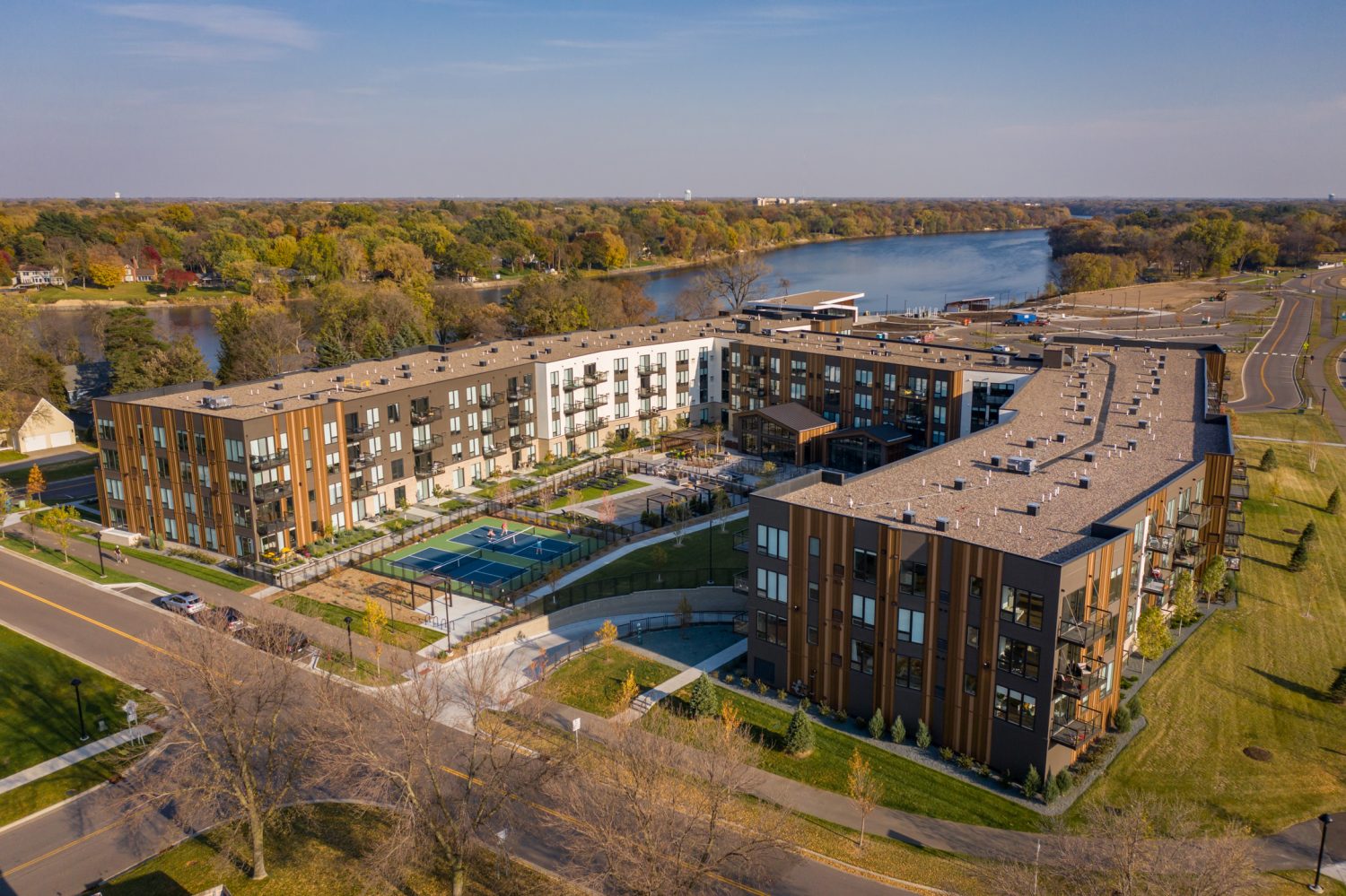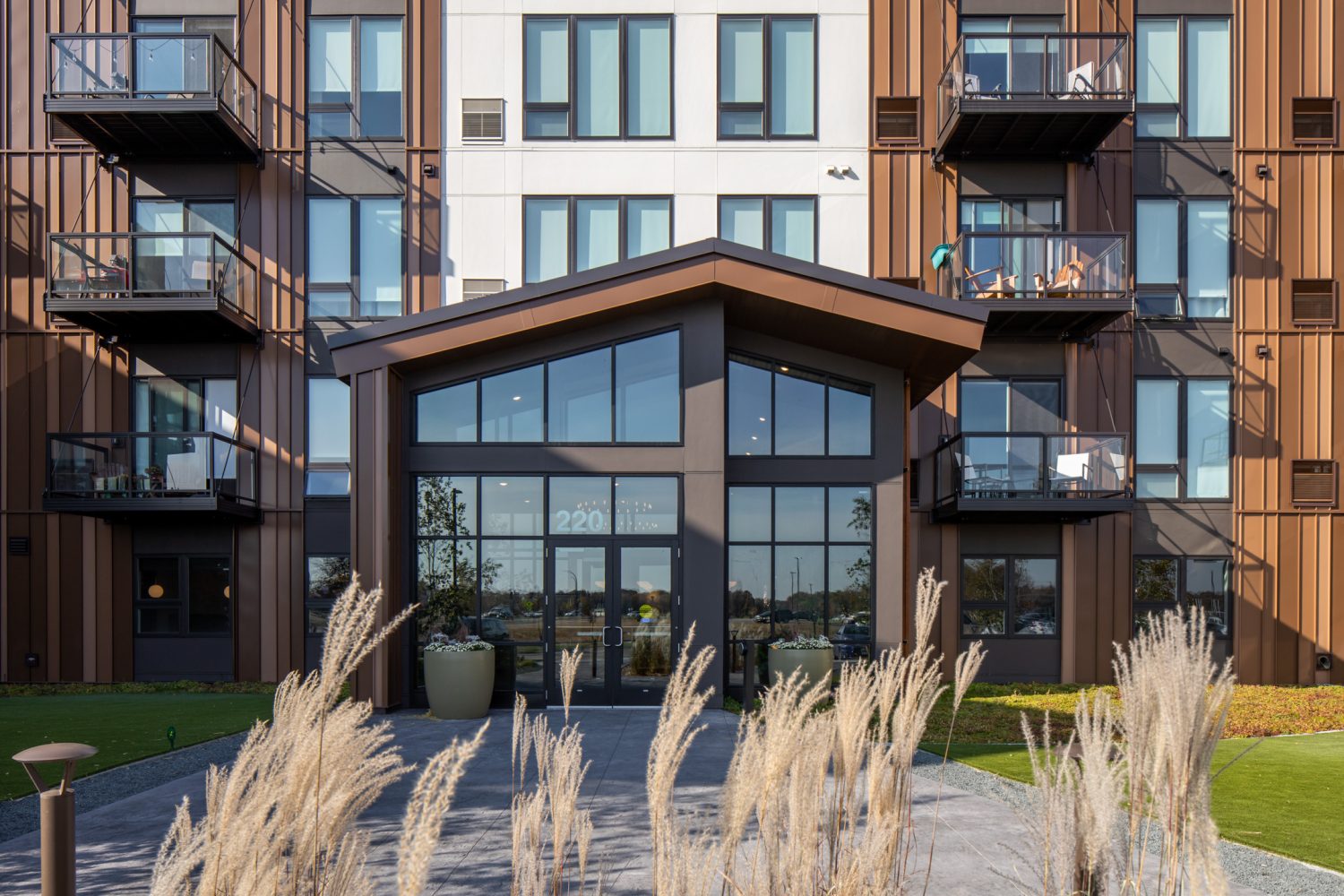 Public Pavilion and Amphitheater
Connection to the local community is paramount at Bowline, with a 600-person, open-air amphitheater overlooking the Mississippi River that can operate for concerts, outdoor presentations, and other community events. In addition, a public pavilion allows three-season functionalities to occur, namely for private events.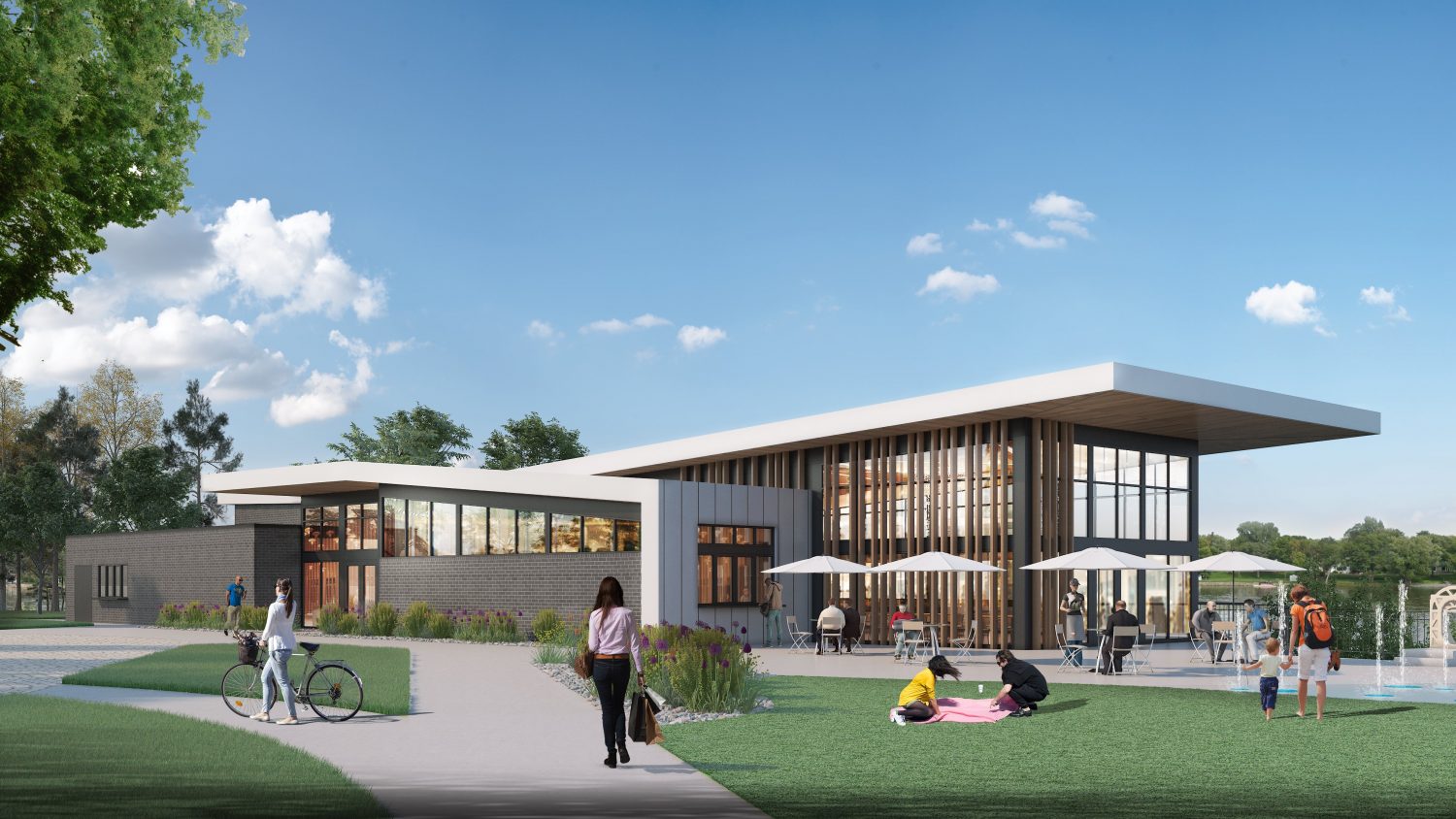 Public Riverfront Docks
A boat landing called Dock 21 will be available for the public to enjoy the newly established public and private event improvements along the Mississippi riverfront.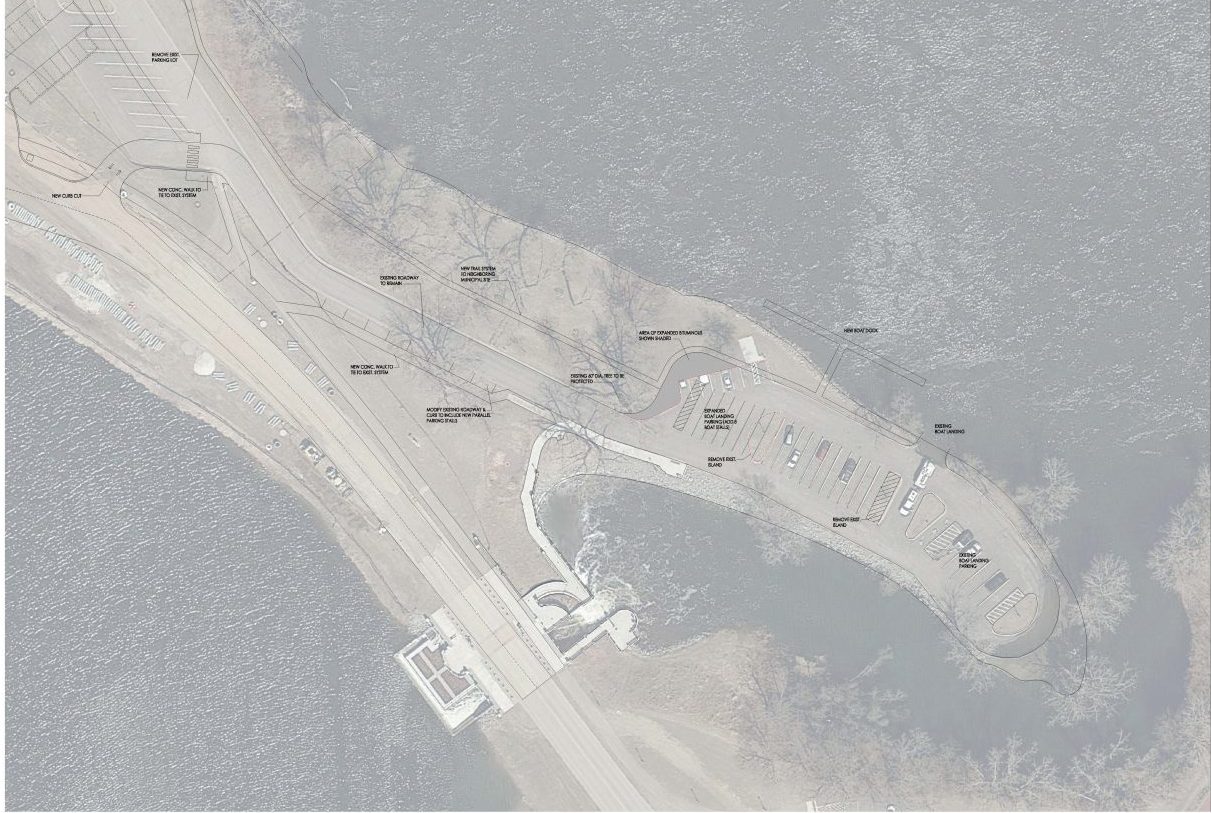 Walk-Up Residences & Amenities
A priority at Bowline is connecting to East River Road at the street level to create a pedestrian scale and true neighborhood experience. Walk-up units with front doors and outdoor patios promotes a neighborhood feel, and provides set back opportunities such as creating front yards at each unit that complements the single-family homes in the neighborhood. Additionally, the design team is incorporating mature tree and landscape plantings to enhance the established foliage in the area.