Conveniently located near parks and restaurants, Union Flats is steps away from the Raymond Avenue light-rail station near Saint Paul's Midway neighborhood. This workforce/family-focused building complements a developing neighborhood while creating more affordable units in a main housing hub. The surface parking along the west side of the building runs parallel to an existing railroad spur and is a subtle historic preservation gesture. The garage is also raised to strategically stabilize existing soil conditions, and provides a sense of prominence while keeping much of the parking garage above grade.
Client: Dominium
Type: Affordable
Size: 316,896 GSF; 217 units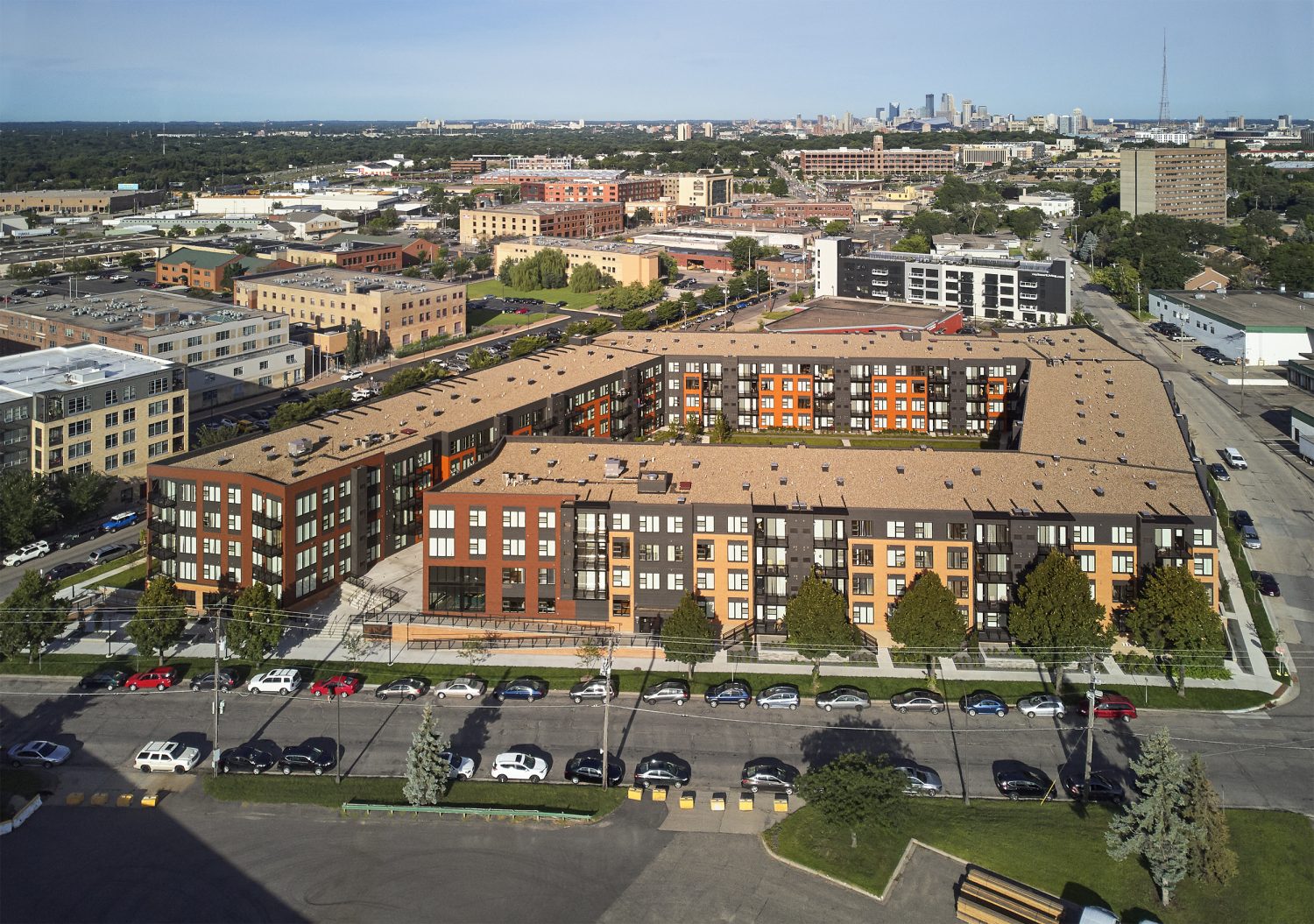 Union Flats comfortably inhabits the neighborhood edge condition, and greets visitors approaching from University Avenue. At first glance, the exterior could be described as aggressive and kinetic. This form allows the building to stand up to the industrial hulks to the east with the building incorporating inviting, welcoming touches. A closer approach reveals a welcoming entry sequence with a number of urban amenities including a shady terrace, a resident bike shop, and a beautiful architectural entry plaza leading to a massive courtyard.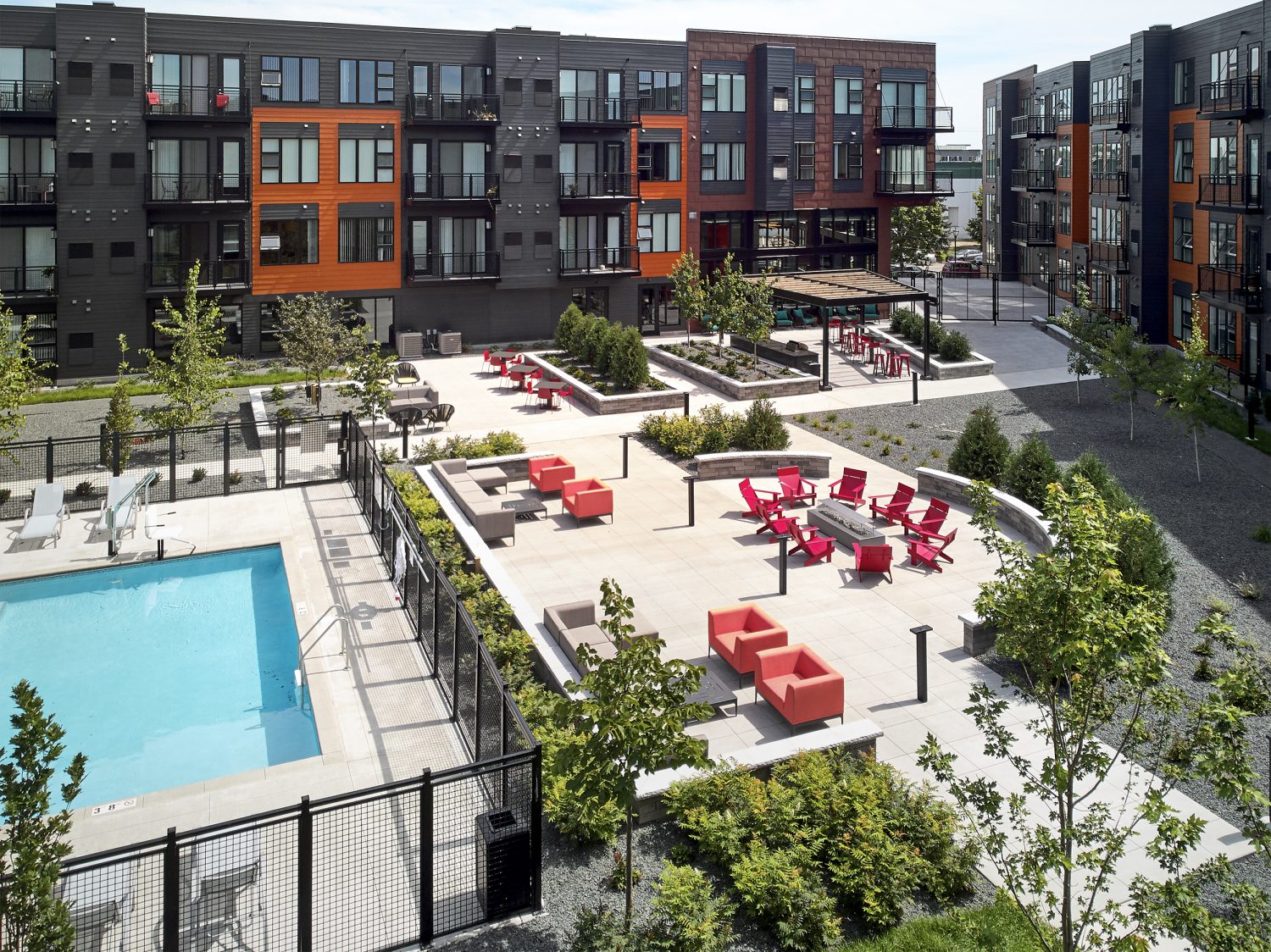 Neighborhood Presence
The building's striking appearance exists on the edge of a neighborhood area that has undergone an exciting transformation and borders an industrial area. To the west, modern design takes hold. The previous era's heavy industrial shells of concrete and masonry now sparkle with life through bold materials such as formed metal panels, fiber-cement siding, and a substantial amount of glass generously exceeding the minimum required glazing.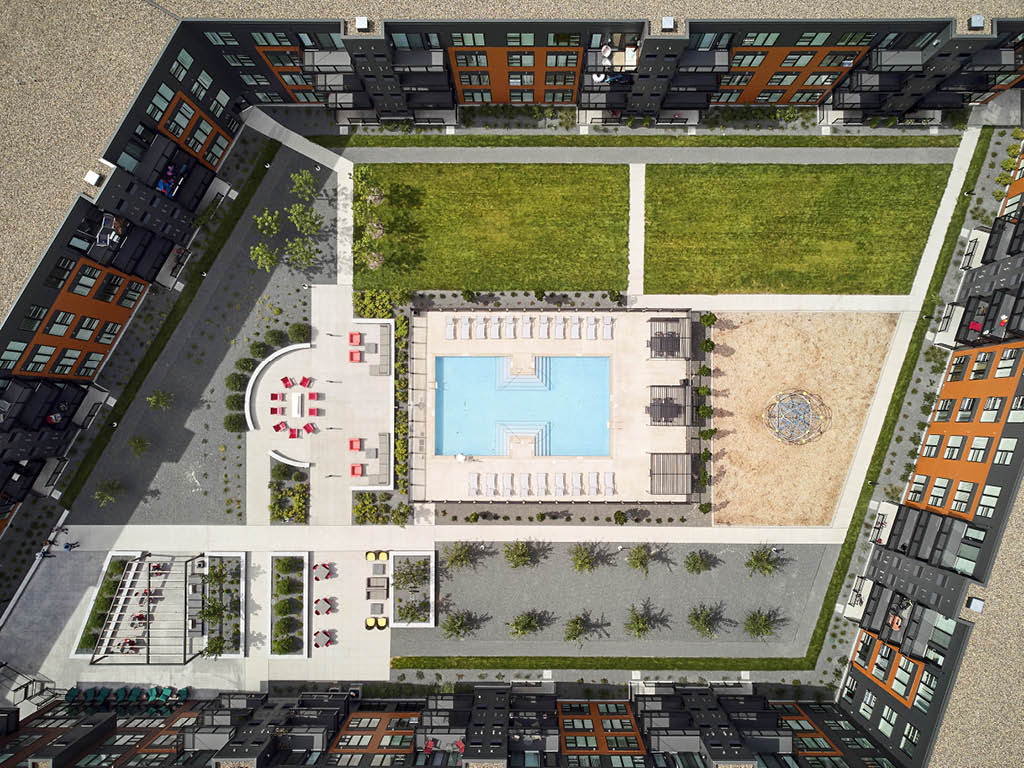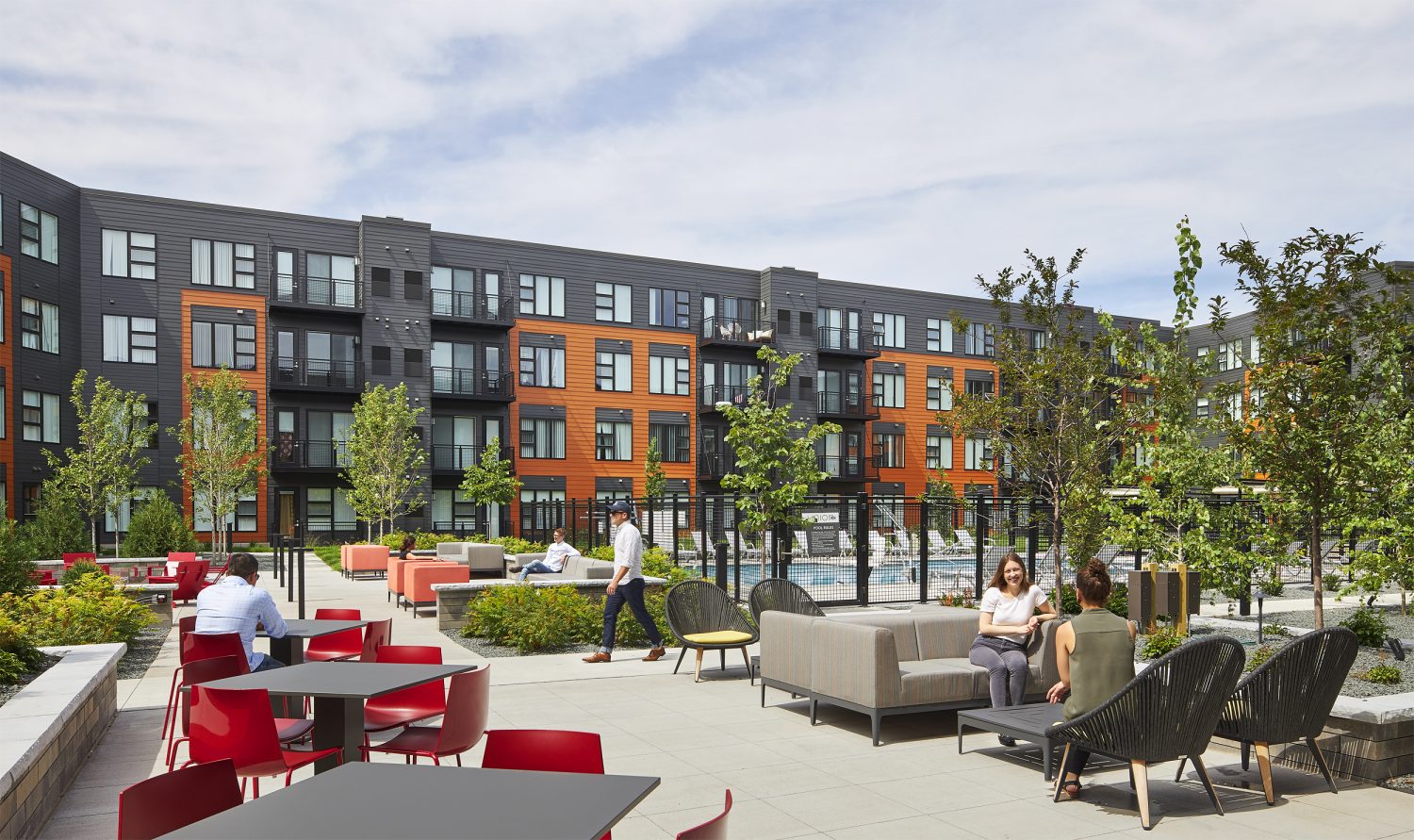 Interiors and Amenities
Upon entering the building, an expansive lobby with bold art sets the tone for from front door to the courtyard. The lobby opens onto the club room with a spacious kitchenette, built-in banquets and central fireplace dividing the room for multiple groups to gather and work. An expansive fitness center with state-of-the-art equipment and adjacent yoga room for residents provides a few of the wellness-focused amenities. The building also includes bike storage with direct street access for residents to enter local bike trails and paths. The overall concept is to create an experience that emphasizes the merging of quality and affordability for residents and visitors alike.