Upper Post Flats
St. Paul, MN
Located on the landmark Fort Snelling site, Upper Post Flats is a story of revolving history which starts on the bluff's edge where the fort overlooks the Mississippi and Minnesota rivers. The confluence of the rivers, known as "Bdote" in Dakota, was considered a site of creation to Native American people who were later interred there after the U.S.-Dakota War of 1862. Fifty years later, it became a home to soldiers and their families during the Spanish-American Ware and WWI and II. Now, BKV Group with our developer partner, Dominium, are recreating it again, for affordable, workforce housing with priority given to veterans and their families.
Client: dominium
Type: workforce and affordable housing
Size: 42 acres, 26 buildings, 192 units
Bringing Fort Snelling Back to Life
The Upper Post Flats site has been vacant for years, with some of the buildings being empty since the 1970s. In many ways, the project is a typical historic rehabilitation project, but due to the historic significance of the site, the buildings are being recreated as closely as possible to their original forms, yet repurposed for modern-day living. When fully open by the end of 2023, Upper Post Flats will have units ranging from studios to five-bedroom apartments, plus an array of amenities including a clubroom, child care, leasing offices, a pool and outdoor deck, roads, sidewalks, and small garages.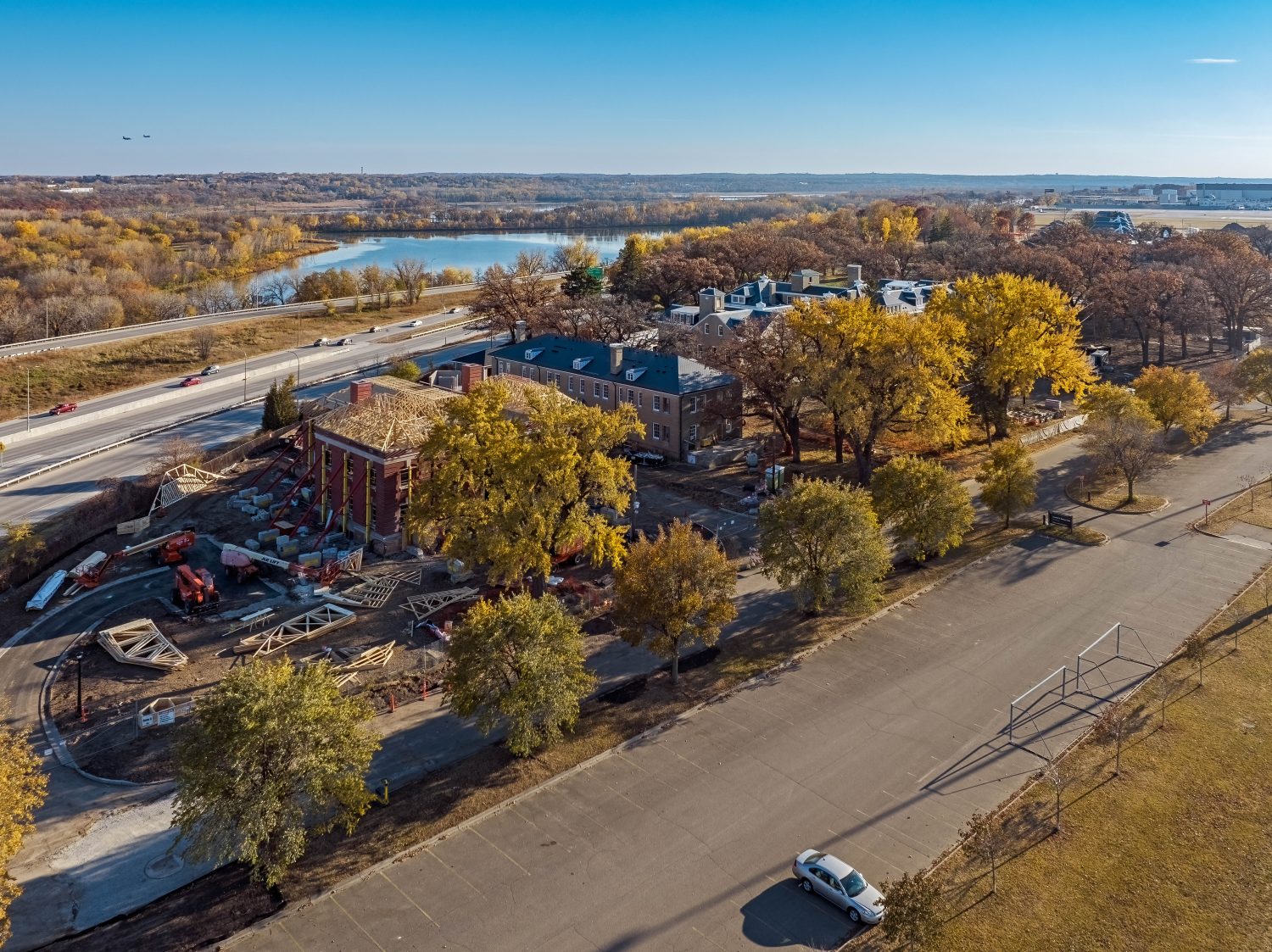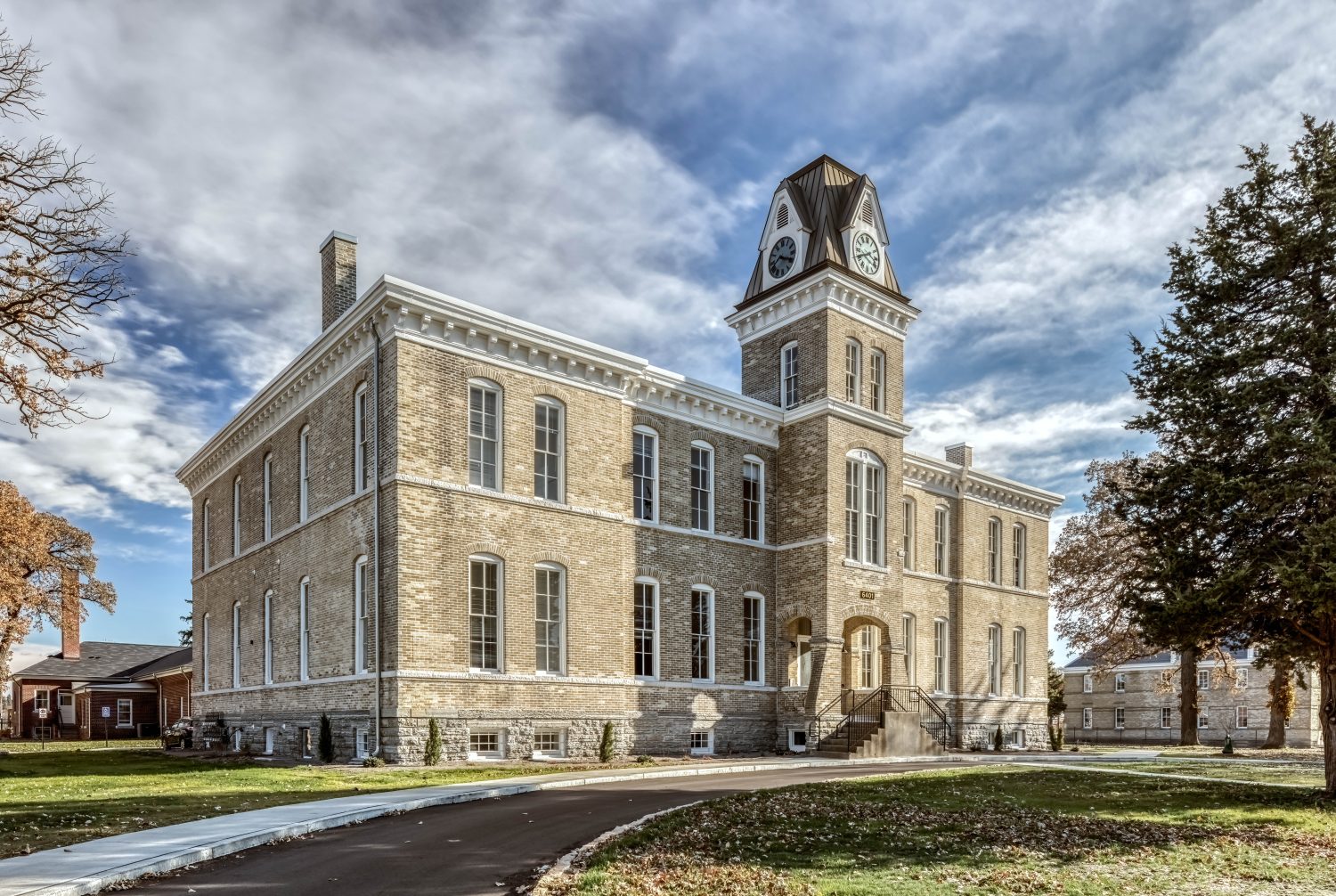 explore the site
Historic Challenges
The immense size of the Upper Post Flats site, coupled with the age and condition of the buildings, resulted in unique challenges for BKV to surmount. For instance, with the site adjacent to the Minneapolis-St. Paul airport, the design team leveraged the use of acoustic glass to reduce sound in outdoor areas from 70 to 45 decibels. In additional, the former gymnasium on site caught fire in June 2022, but with BKV's design expertise, the structure was quickly restabilized with the roof being replaced in winter 2022.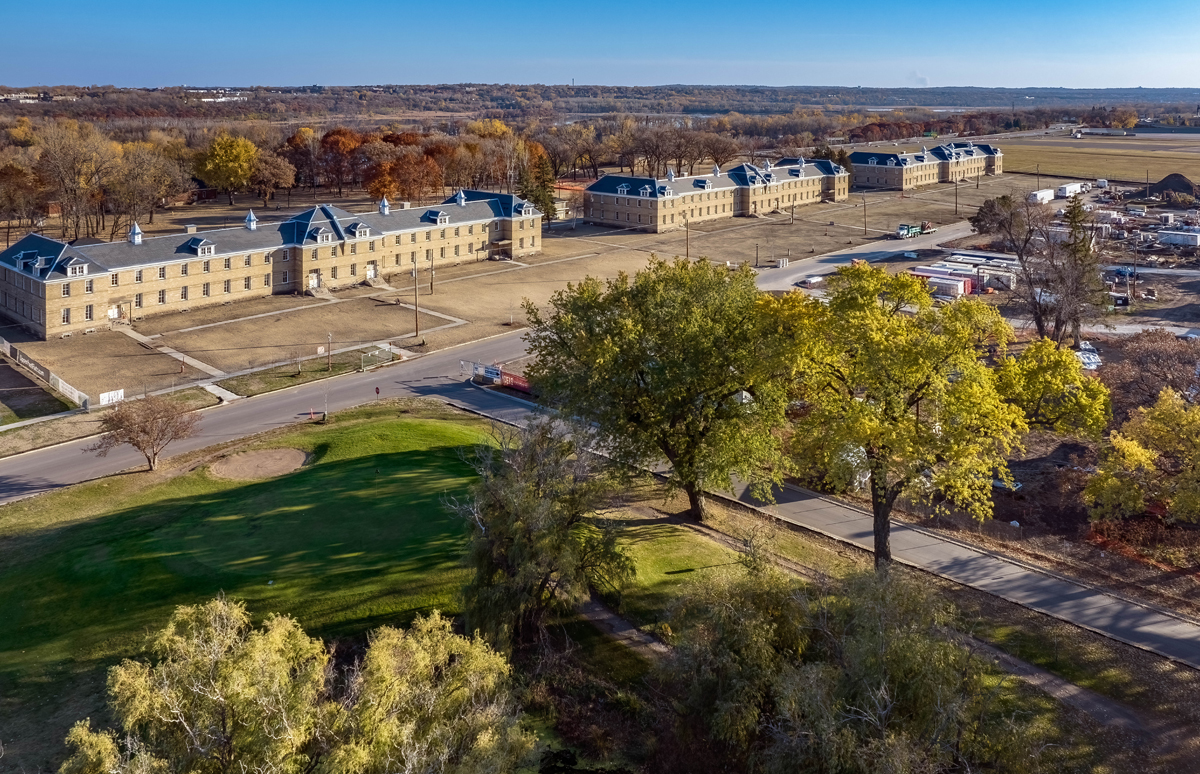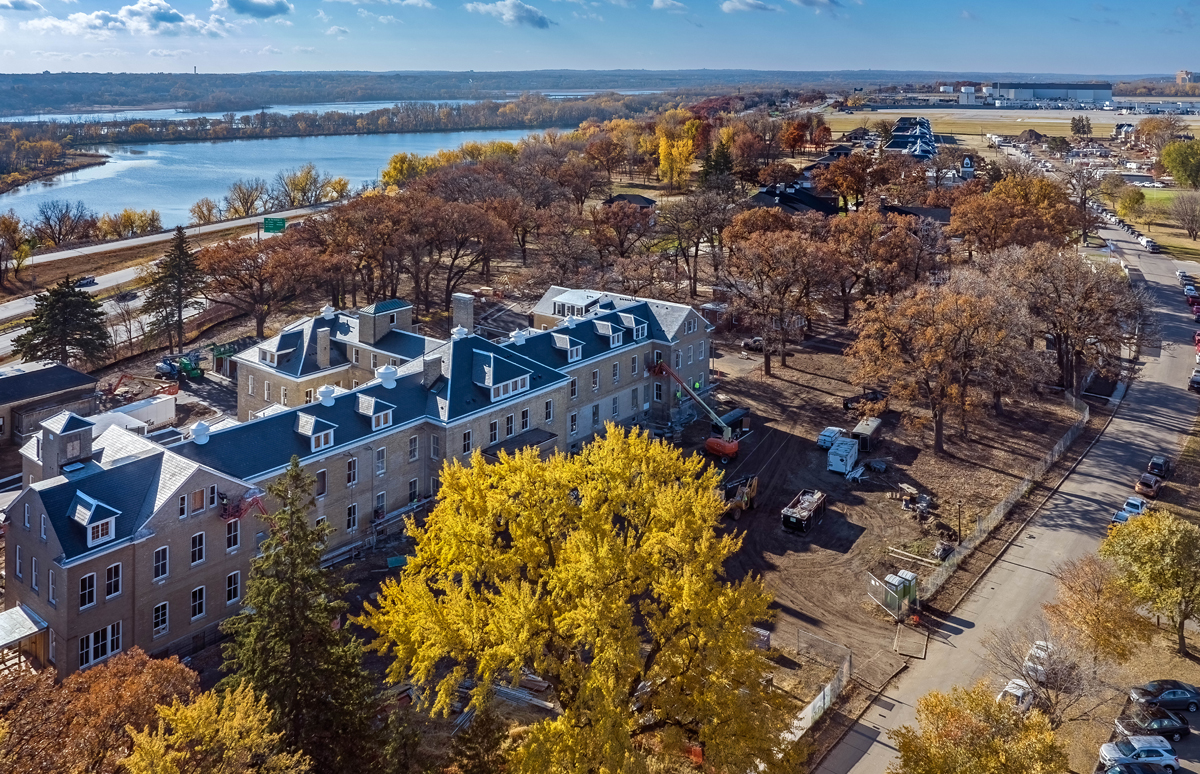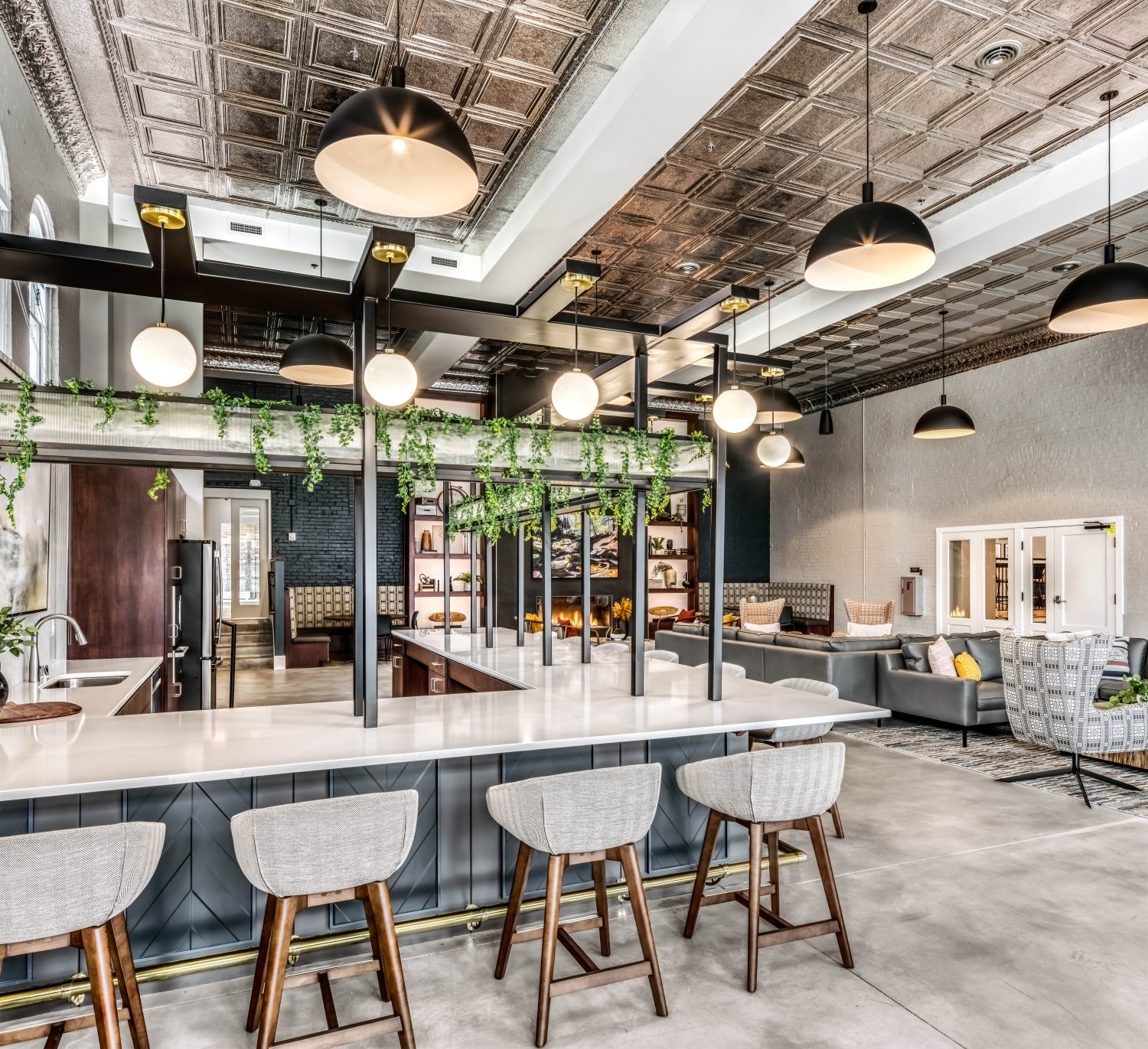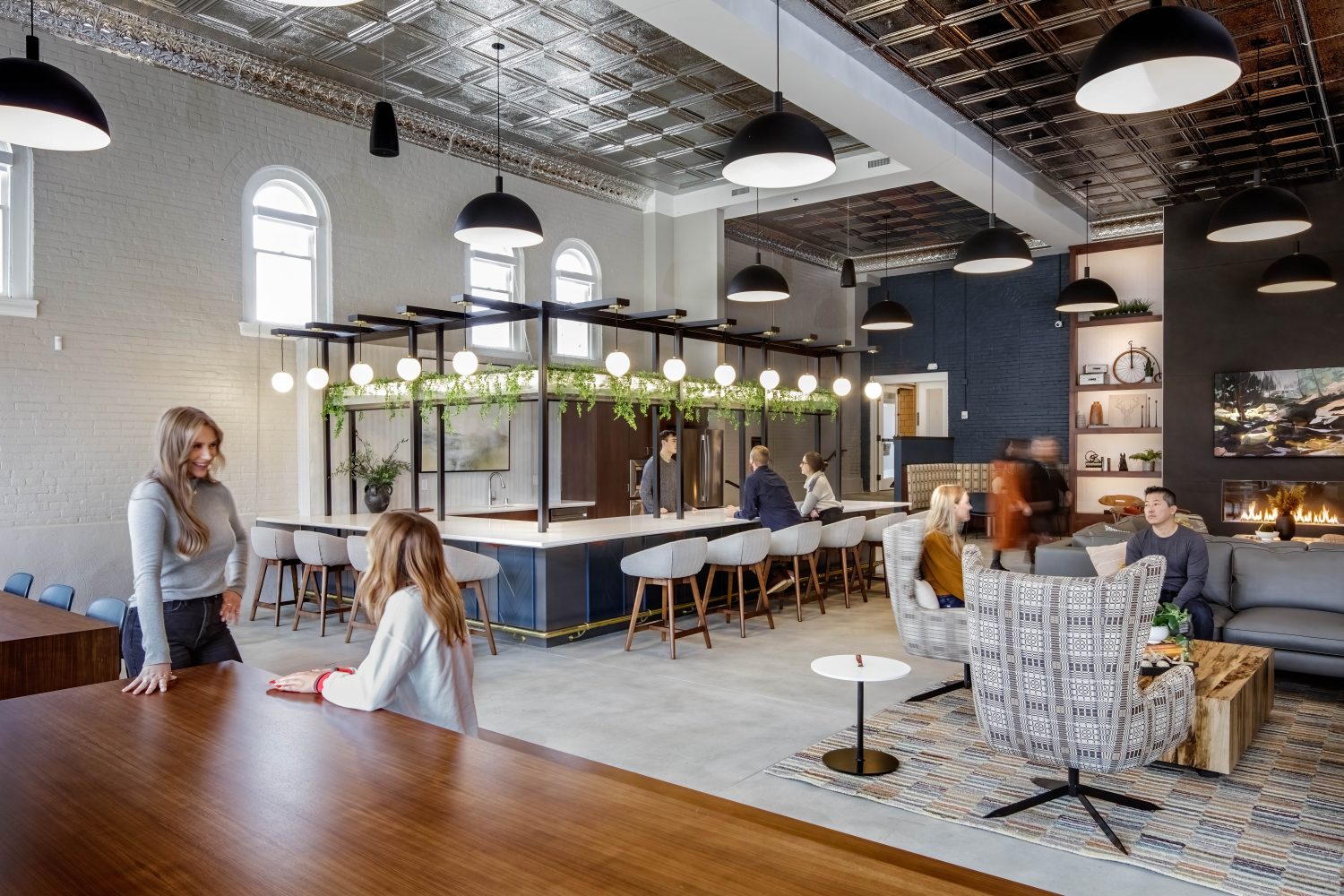 Cultivating a Successful Partnership
In saving 26 historic buildings that are Minnesota's very first national historic landmark, BKV with Dominium have navigated working alongside the Minnesota Department of Natural Resources, who owns the land; the National Park Service; Hennepin County; Minneapolis Park and Recreation Board; and the Minnesota Historical Society, which operate the historic fort. This collaborative partnership generated project financing with low-income housing tax credits funding approximately $70 million of the $160 million total costs. With this in place, rents will be below market-rate levels, thus affordable for households making up to 60% of the area median income.