Sugar House
Salt Lake City, UT
Sugar House is a two-building development located in the heart of the Sugar House neighborhood outside of downtown Salt Lake City. The neighborhood has a rich and diverse history, and is named after the sugar beet mill, turned paper factory, turned train repair hub that was once a prominent structure. Sugar House is ripe with historic inspiration, and this project takes its cues from the whimsical and exciting characteristics of this emerging community.
CLIENT: ALTA TERRA
TYPE: mARKET RATE
SIZE: two-building development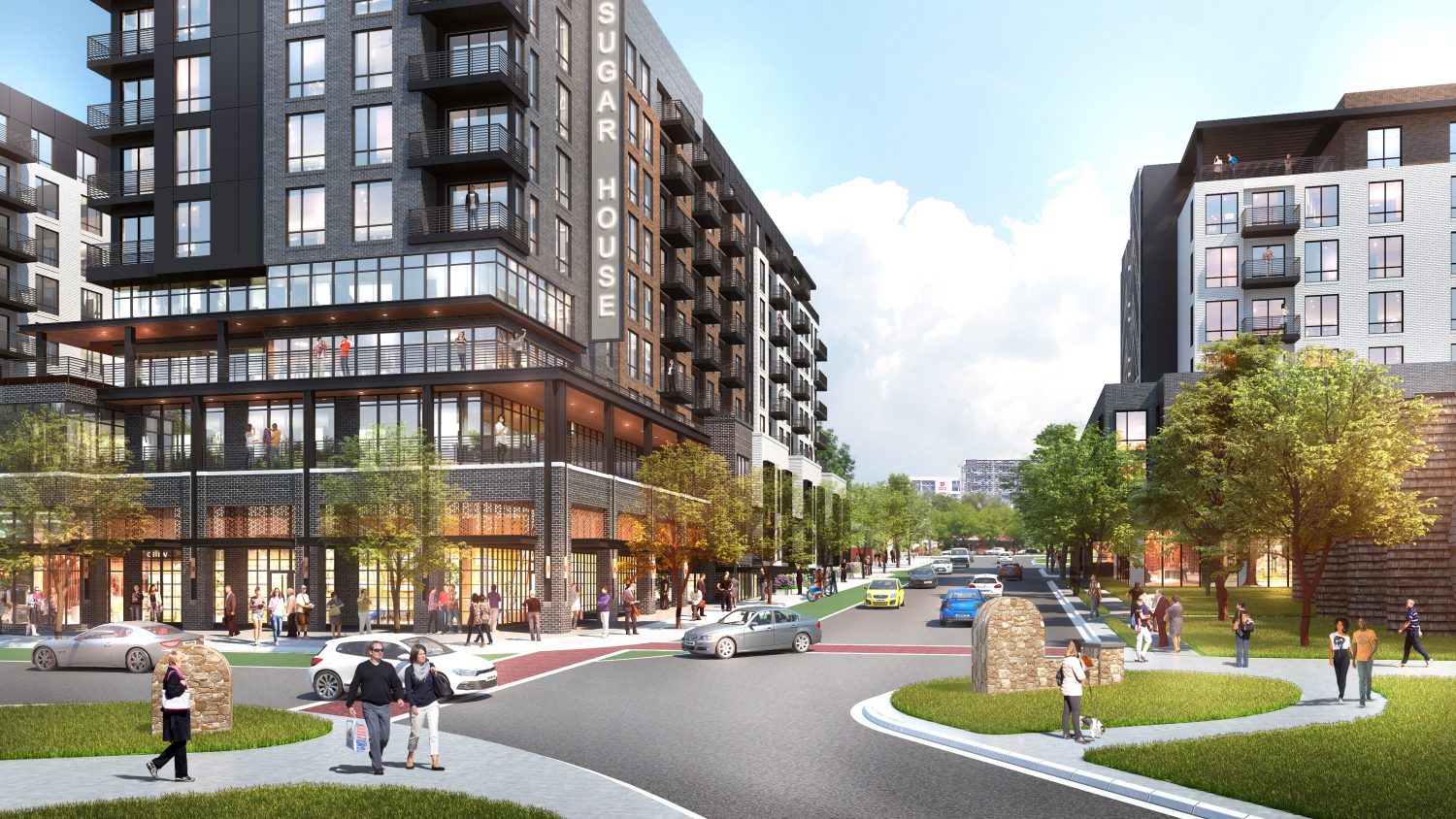 A CO-LIVING CONCEPT
Sugar House features a variety of uses including maker space, retail pop-ups, and potentially a partnership with a local bicycle shop. While not zoned for commercial use, these spaces will be embedded in the final project, with both buildings uniquely featuring co-working spaces where communal working zones are paired with living and recreation spaces, establishing an immersive co-living environment including a central kitchen space and bowling alley – the latter of which was one of the original uses of the property.
Constructed via light gauge steel construction using prefabricated and modular design methodologies, the exterior of the structures will be composed of brick and masonry mixed with metal panels, creating an earth-tone palette aligning with the surrounding context – further enhanced through partnerships with local artists who can set up their artwork within Sugar House's arts plaza.