Modera Katy Trail
Dallas, TX
At the terminus of the Katy Trail and McKinney Avenue, Modera Katy Trail is uniquely positioned to capture the energy of Uptown Dallas. Residents will have unique opportunities to experience the best that Dallas has to offer in dining, shopping, and recreation which begins at the doorstep connecting to Katy Trail, and carries through to the residential community at-large.
Client: Mill creek residential
Type: MARKET-RATE
Size: 14-story, 394,847 SF
The design reflects the contemporary sensibility of young professionals seeking to engage with the culture of Dallas. Clean, minimal detailing, subdued colors, and a material palette that focuses on variations of texture create a relaxed and uncluttered environment.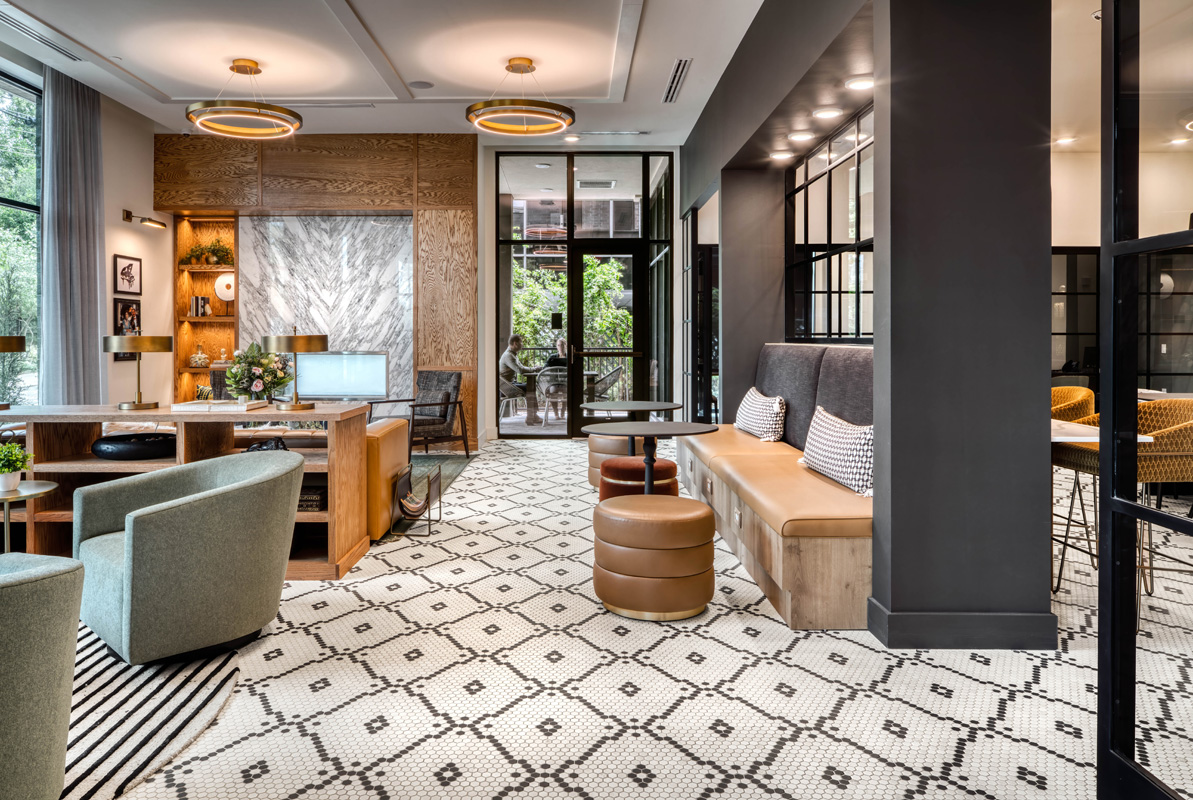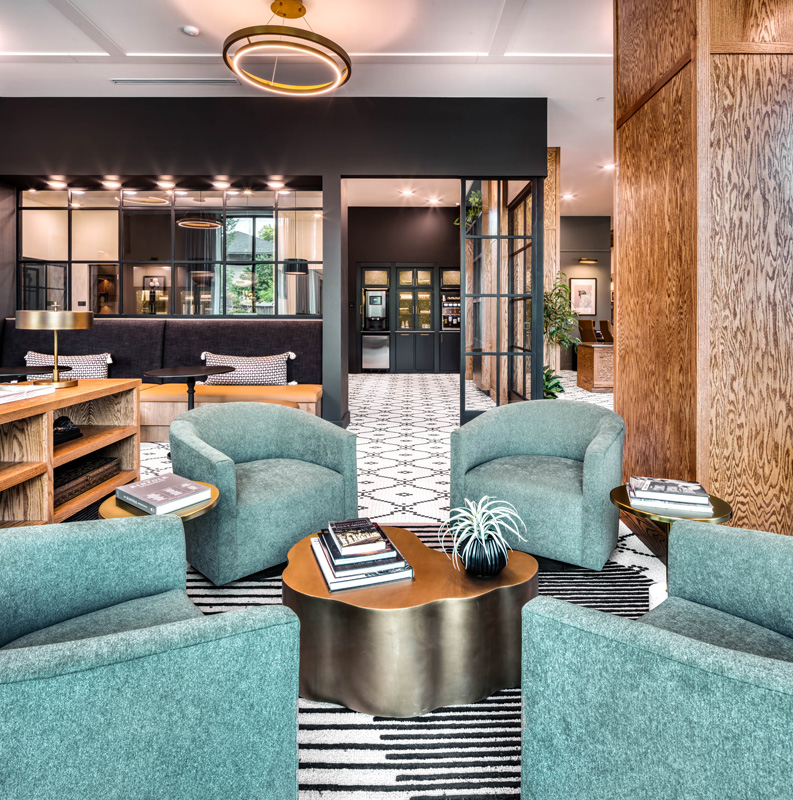 A subtle design element is a nod to Steinway Hall, the area's exclusive Steinway & Sons piano dealer that is located adjacent to the building. A piano lounge on the ground level of the property pays homage to this notable neighbor with the floor treatment reminiscent of the keys of a piano.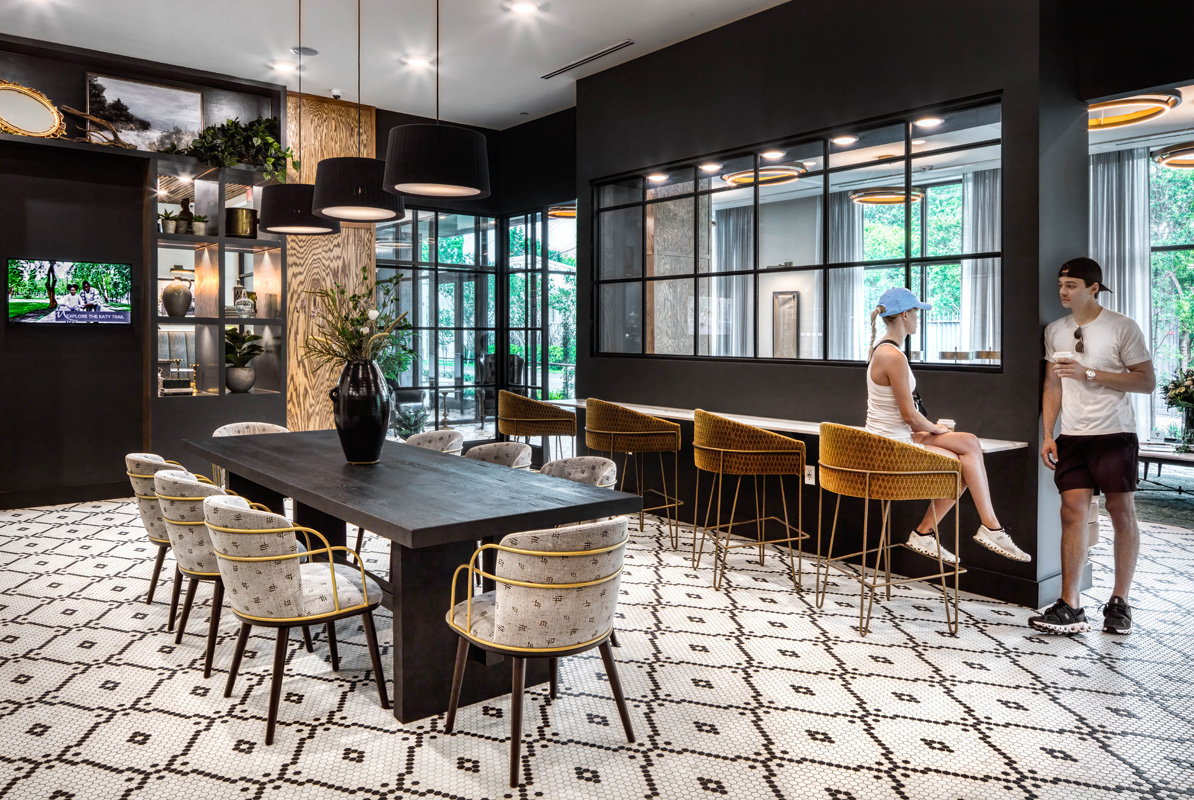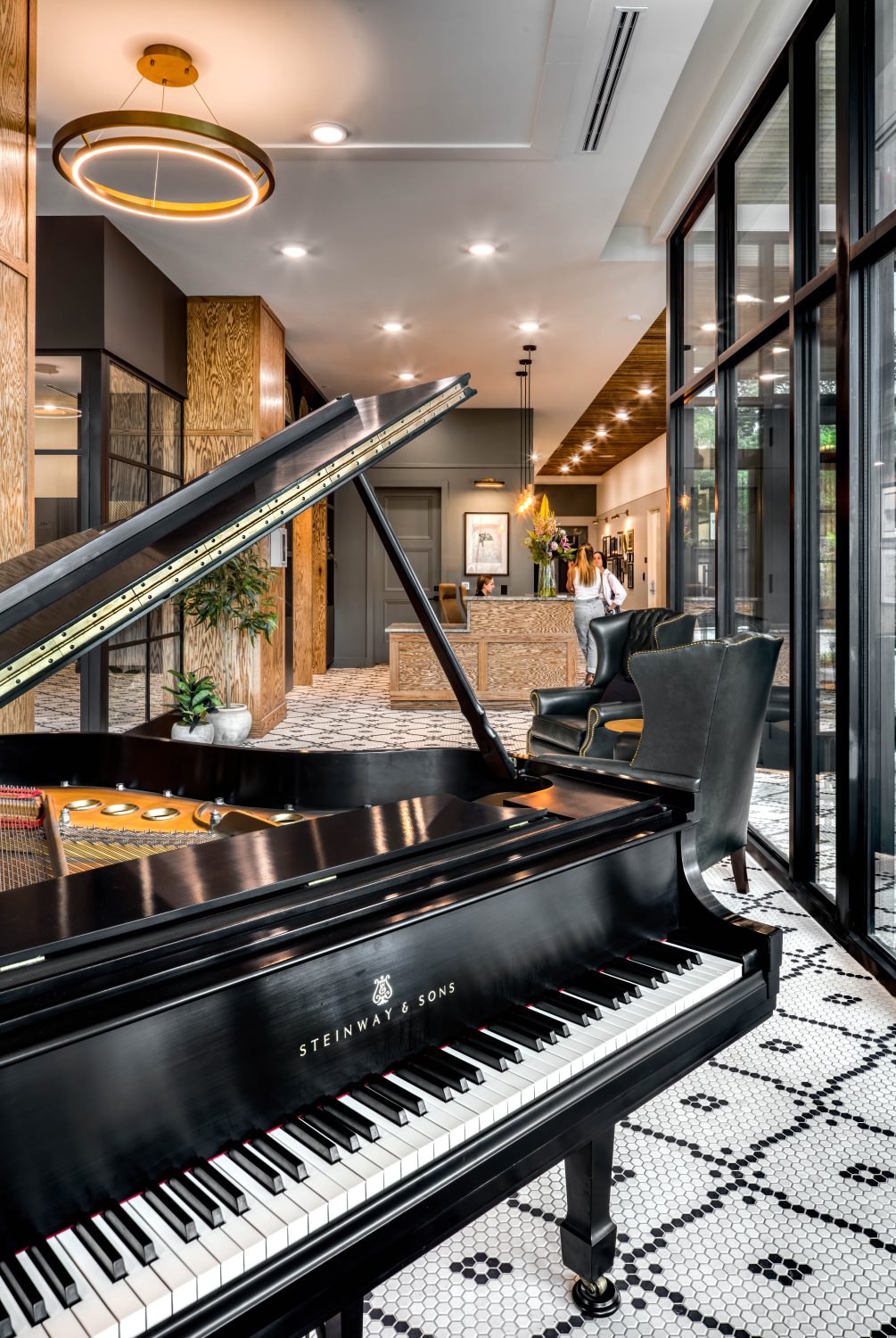 Amenities will provide a spa like environment that is luxurious, harmonious, and re-energizing. Modera Katy Trail will be an enclave, a base for striking out into the expanding culture of Dallas, and a home for enjoying the company of new friends.