MoZaic is a transit-oriented, mixed-use development that is organized around a large urban plaza, and connects dining and commercial uses at grade level with the Hennepin transit station. The design makes the most of its constrictive site geometry and creates a multi-modal transit hub, aligning with its design vision to produce a meaningful building that's responsive to its dynamic site and users.
Client: The Ackerberg Group
Type: Corporate/Commercial
Size: 250,000 SF
Multimodal and Multi-use
The design team skillfully integrates layers of vehicular, pedestrian, and bus traffic to encourage circulation in and through the site to create a new nexus point in the neighborhood.
In leveraging it's transit-oriented locale, the building's program includes a 10-story building, featuring a three-story office over a seven-level parking ramp and first-floor restaurant and retail space.
With the restaurant, retail, and parking spaces underneath three floors of office space at the top of the building, it creates the added benefit of putting programs you wanted to have views on a higher podium.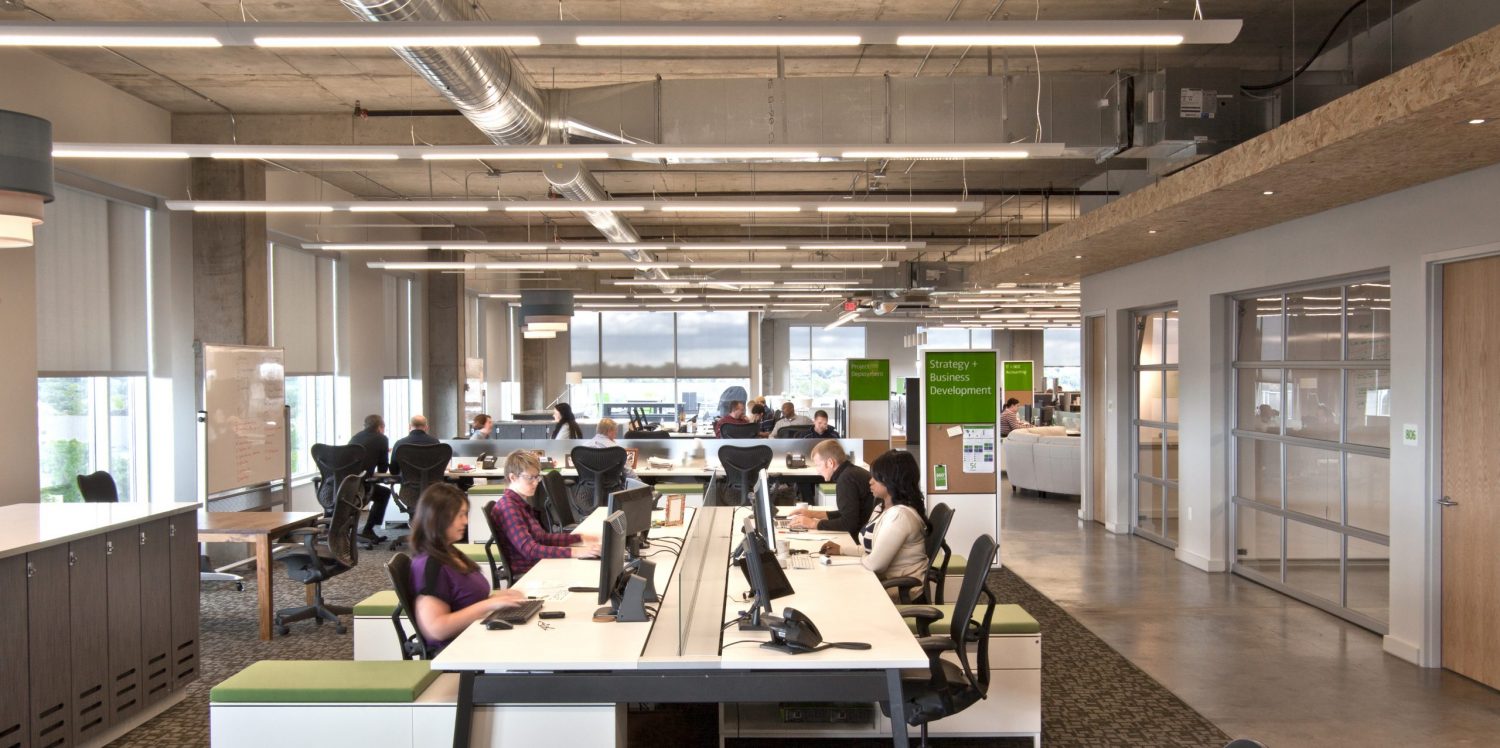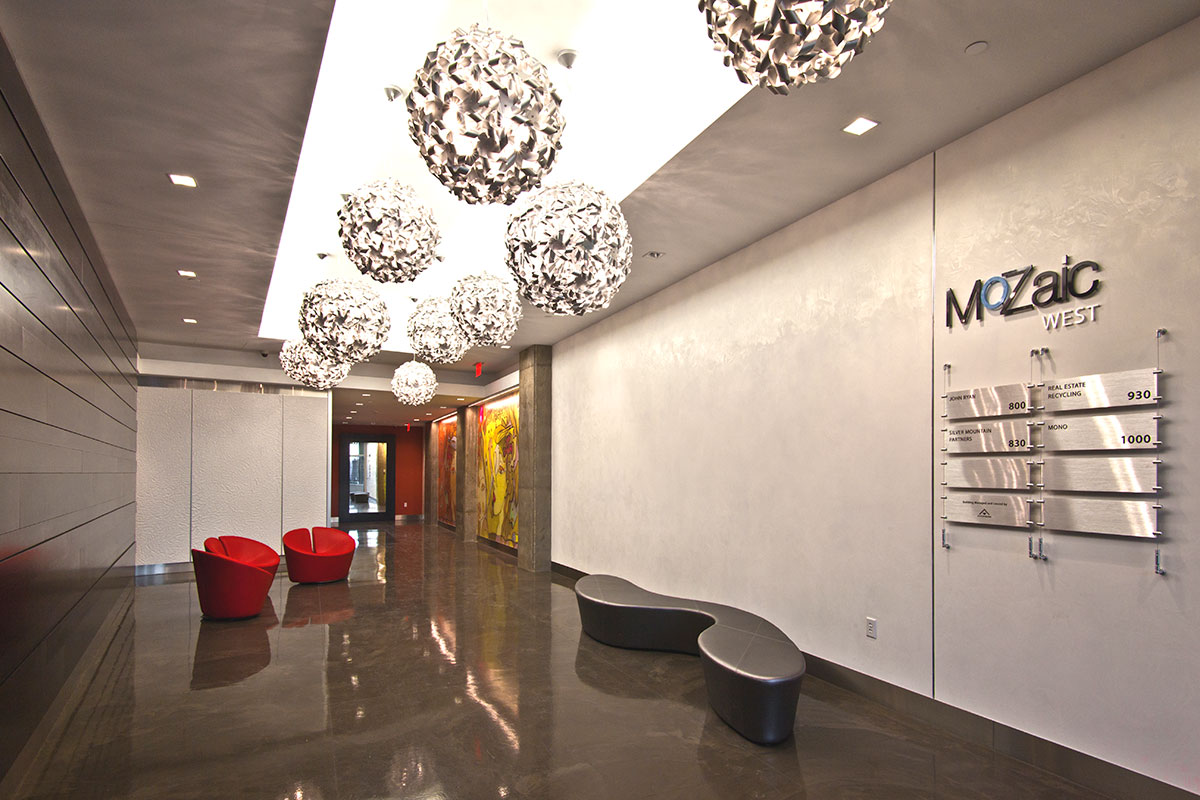 MoZaic's entrance features a playful art park, welcoming in staff, patrons, and visitors to the building.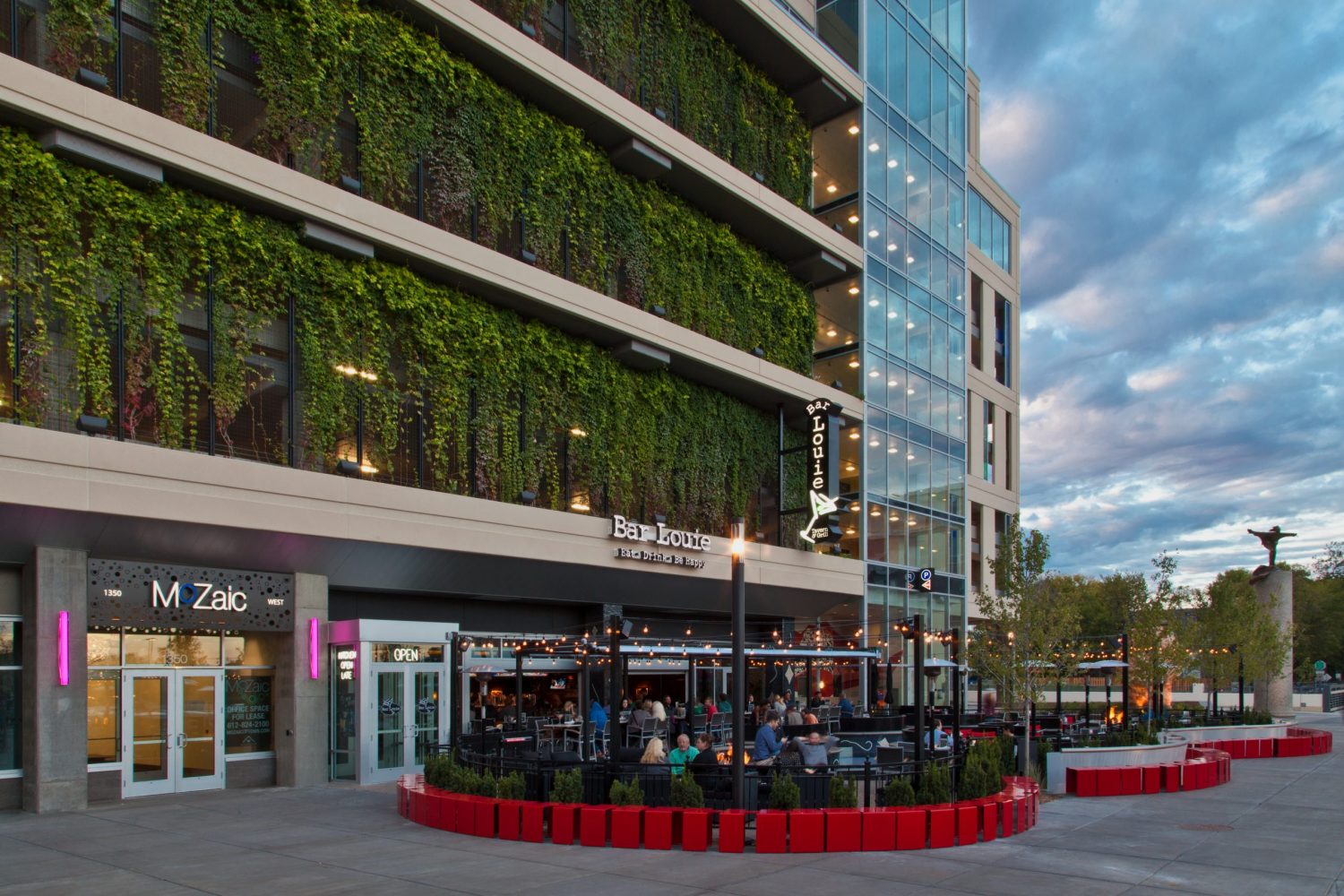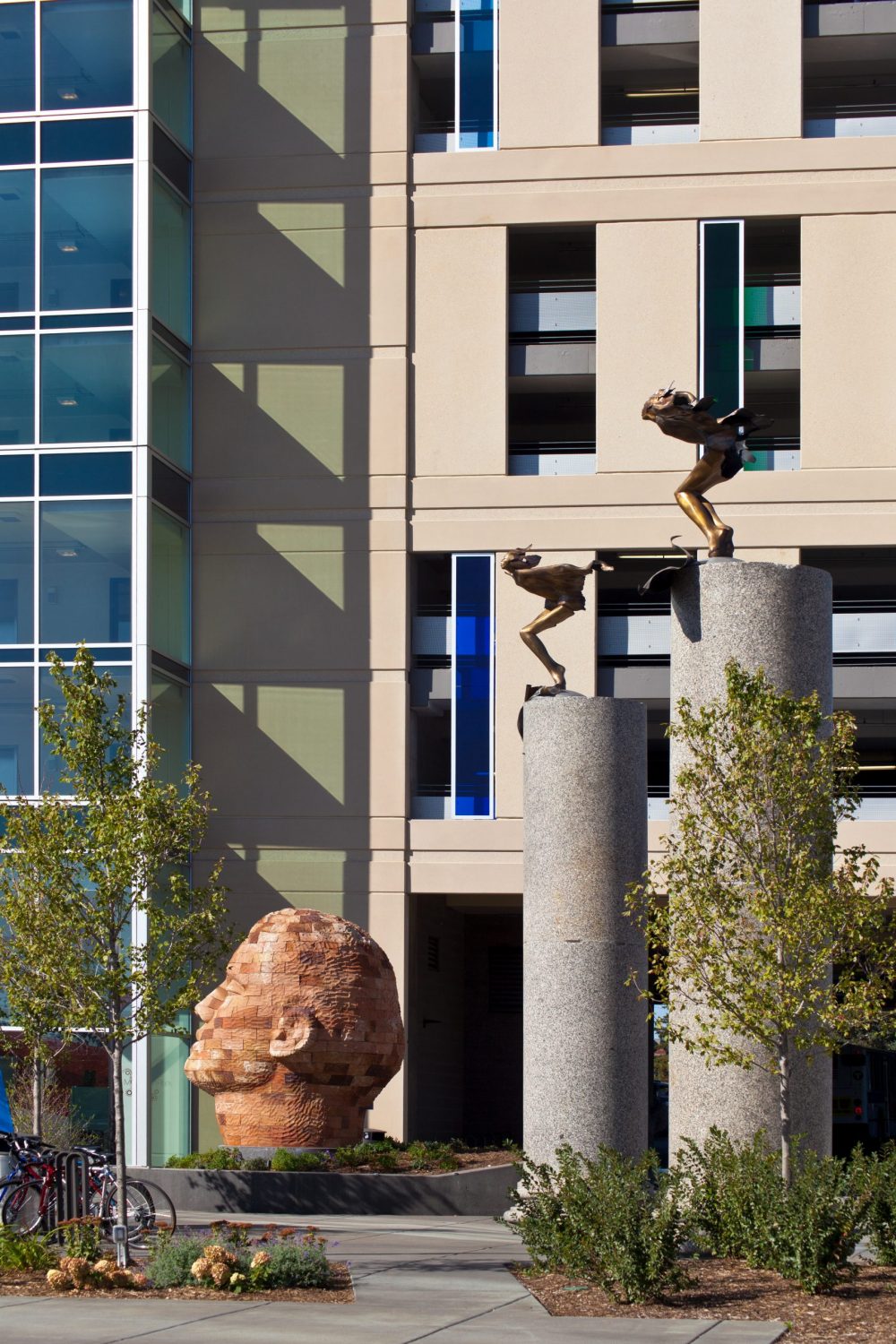 Not Your Ordinary Parking Structure
The exterior design of the parking facility and the office create a unified building image. This is done with the use of precast architecture panels, linear glass panels, decorative metal, and a 60 foot by 90 foot green wall.
Between the lakes and the city, the building marks its location within the Uptown district as an iconic structure along the Midtown Greenway.