Barrel House
Minneapolis, MN
The building now known as Barrel House was built in 1880 to accommodate the storage needs of the booming flour mill industry in Minneapolis' West Side Milling District. In 2016, BKV Group began work restoring this historically significant office building. The goal of the renovation was to remain authentic to the building's heritage and narrative while adding modern amenities.
Client: ICM Realty Group
Type: Corporate/commercial, creative reuse
Size: 22,000 SF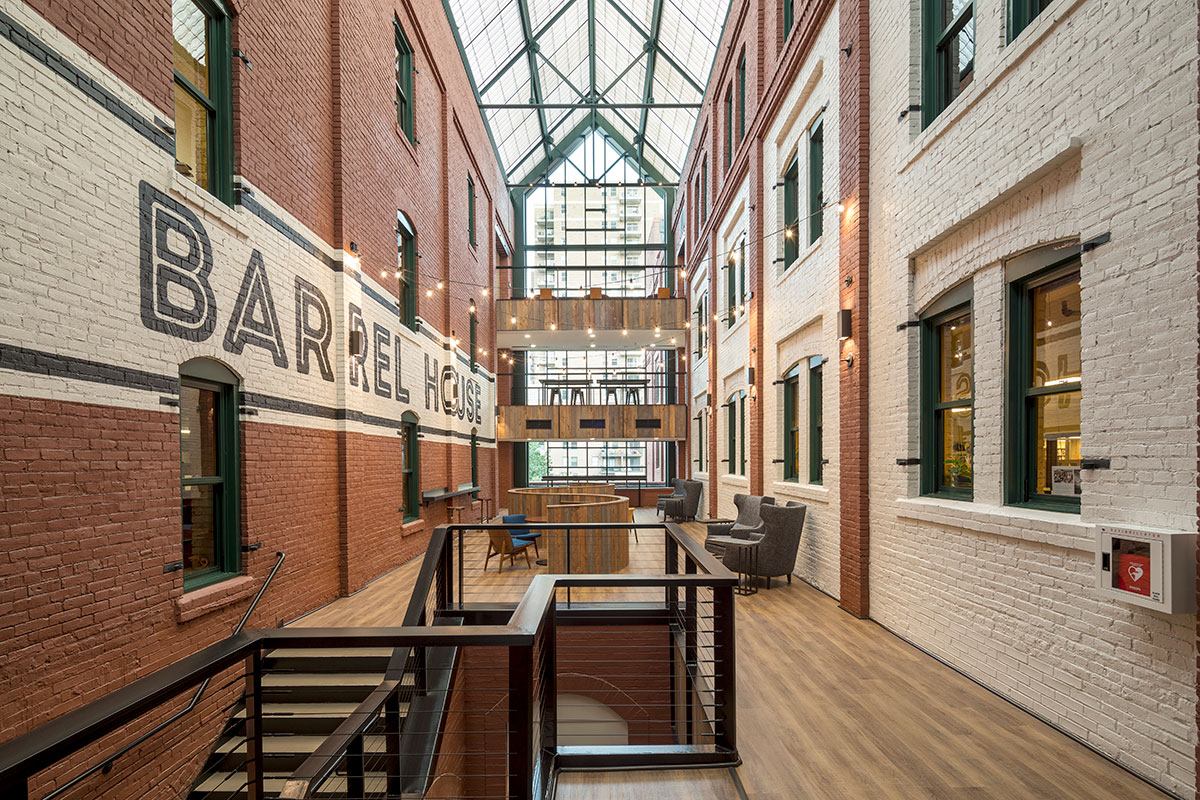 Rebranding a Historic Building That Stays True to its Architectural Heritage
With the historic building heavily featuring brick and timber construction, the exterior aesthetic is carried into the lower level amenity floor, and aesthetically offset with an expansive glass-enclosed atrium. BKV Group led the exterior rebranding efforts, in addition to creating new wayfinding & signage.
Updates also included a new building entry, a re-worked rooftop terrace, and electrical and mechanical system upgrades. The design team rounded out their design services in providing interior finish, fixture, and furniture updates to the common spaces.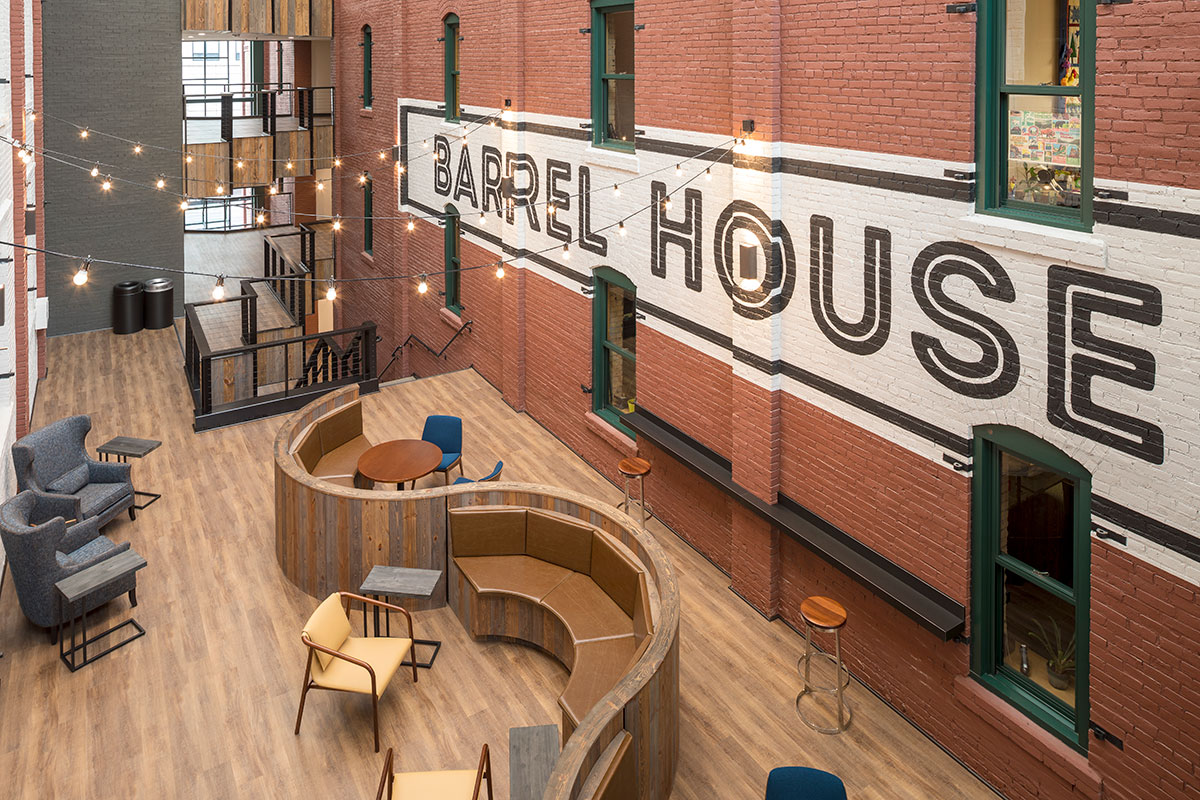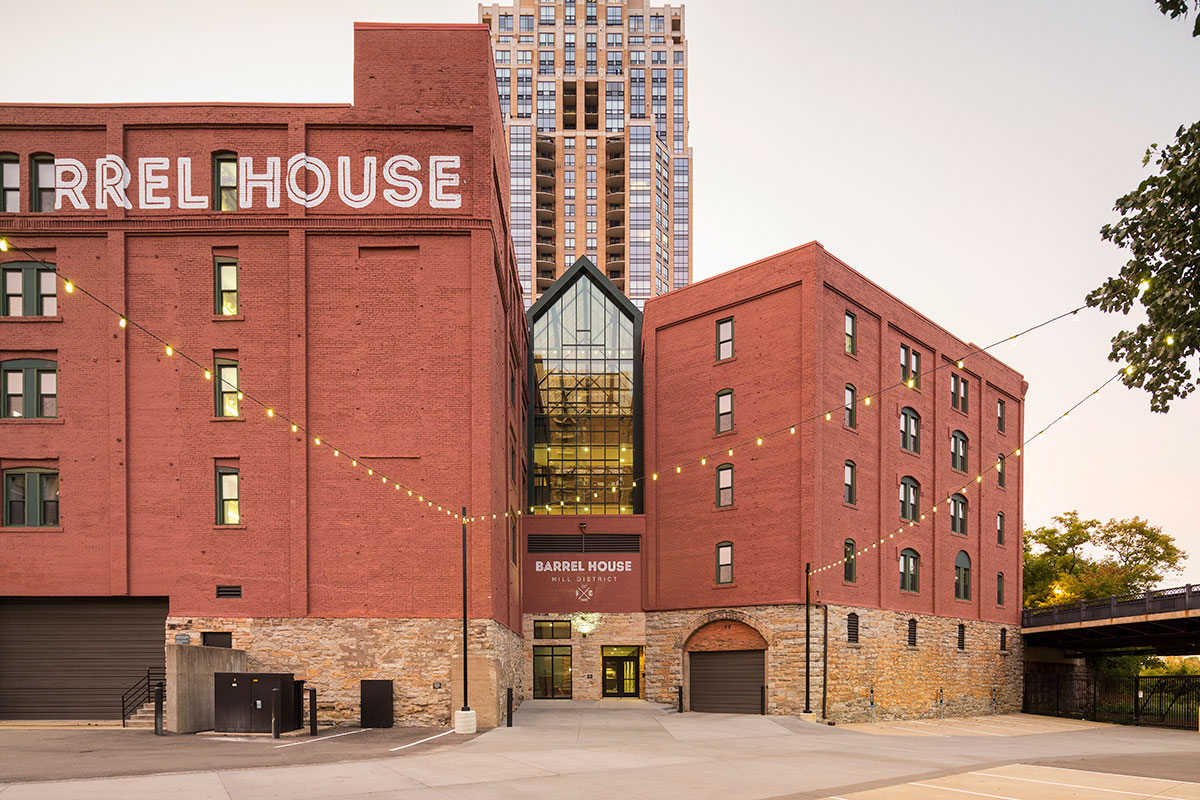 The Woonerf
As part of this restoration, BKV Group incorporated a  unique design element called a "Woonerf." The woonerf is a landscaped path modeled after a Dutch  design concept consisting of shared space for vehicles, pedestrians and bicycles.
The Woonerf provides a rare gateway to the parks and trails along the Mississippi River, and serves as a public right of way for bicyclists and pedestrians.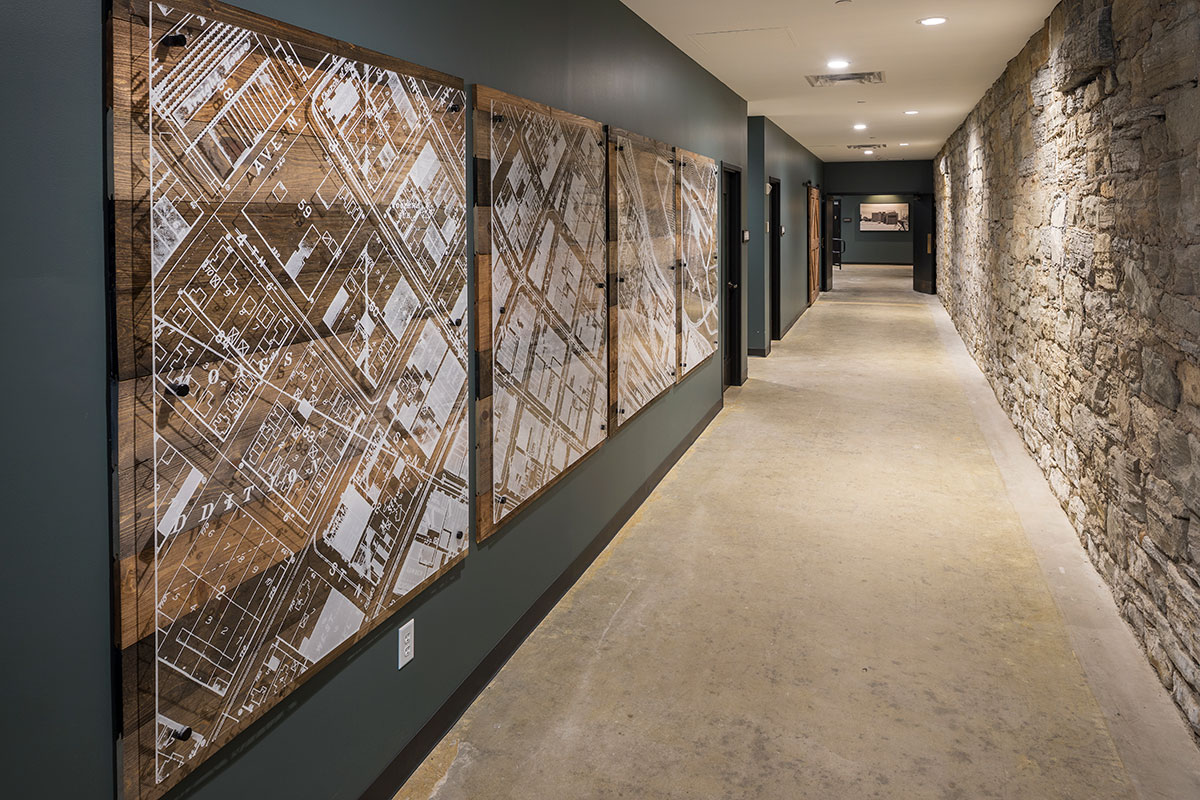 Rebranding the building and adding a impactful, historically appropriate elements helps with redefining the building in the Mill District while connecting it back to the structure's original use.