Colle McVoy
Minneapolis, MN
Advertising agency Colle McVoy sought a new home, and they determined the top two floors of a historic building in downtown Minneapolis' warehouse district — blocks away from the company's original location — would be their new home. The design team took charge to marry the industrial building's mercantile dry goods history with the client's straight-forward culture and agrarian roots.
Client: Colle McVoy
Type: Corporate/Commercial, Creative Reuse
Size: 57,000 SF
Aligning Culture with Context
The goals of the project were to create a space evocative of both the client's culture and the historical building, meshing an agency culture with flexible and creative spaces. Inspiration was pulled from the existing building's lumber wall protection, metal plate trash chutes, and overhead freight elevator tracks and reimagined and reinterpreted into new forms organized around a central stair that promotes movement and team connection.
Creating A Sense of Place Through Materiality
By borrowing from the original structure's architectural past, the team crafted a design that loosely echoes guilded patterning on the façade as well as drawing inspiration from the sonnet façade mural in the adjacent Schmitt Music building. The result creates a streamlined look of windows and reveals, establishing a 'Mondrian-like' tapestry, set off a brick podium paying homage to the existing neighborhood aesthetic.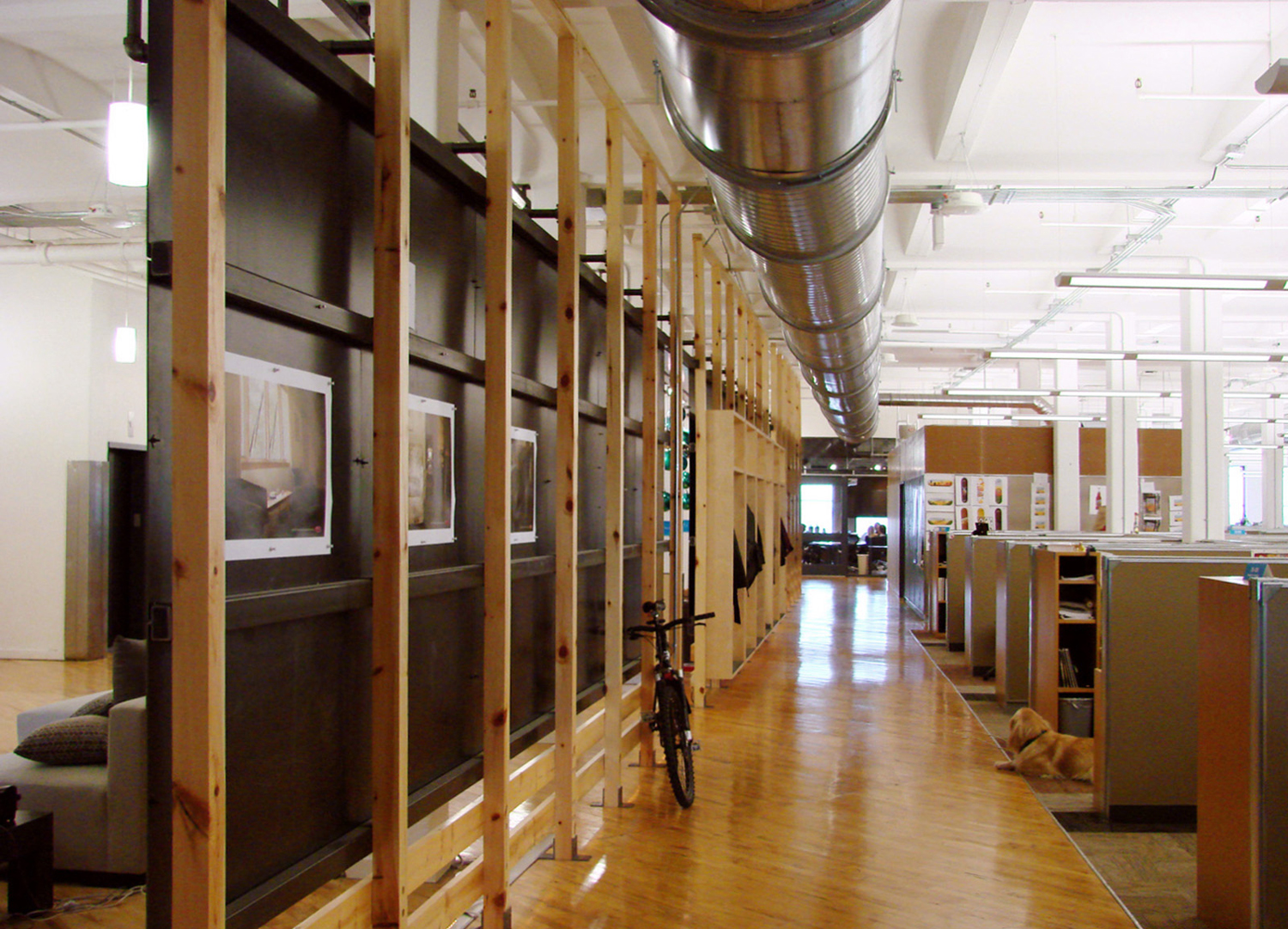 The Colle McVoy workplace took home the IIDA Northland FAB Award in the large corporate category for excellence in Interior Design offering fresh, artistic, and brilliant design resolutions.