Loden-SV is based on three key design elements, authenticity, nature and youthfulness. The market-rate multi-family project is planned for two phases, North and South with the South phase completed in December 2018. The modified "U" building focused on a courtyard positioned south to take advantage of solar orientation. The building is broken up into three segments to minimize scale and bring natural light and transparency into the corridors. The bars of the building are rotated slightly to bring interest and dynamic quality. The corners of the building are a focal point of the architecture using brick and metal panels while the outside corners have a skewed geometry clad in metal to mimic corten steel.
Client: Greco Properties
Type: Market-Rate
Size: 294,032 SF; 206 units
With an overall concept rooted in Scandinavian design combined with a focus on brand integration, the Loden experience starts at the front door and is carried forward throughout the building.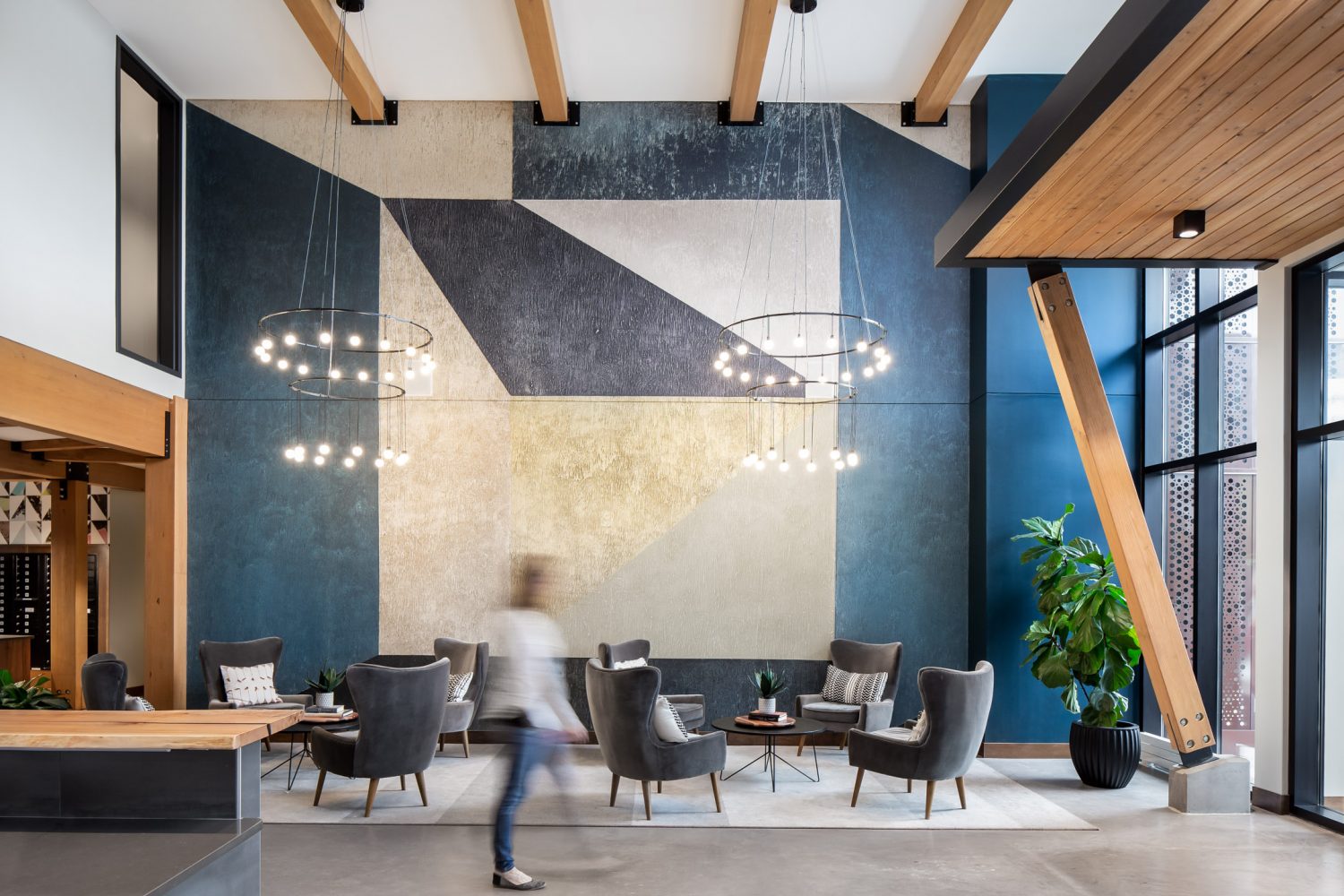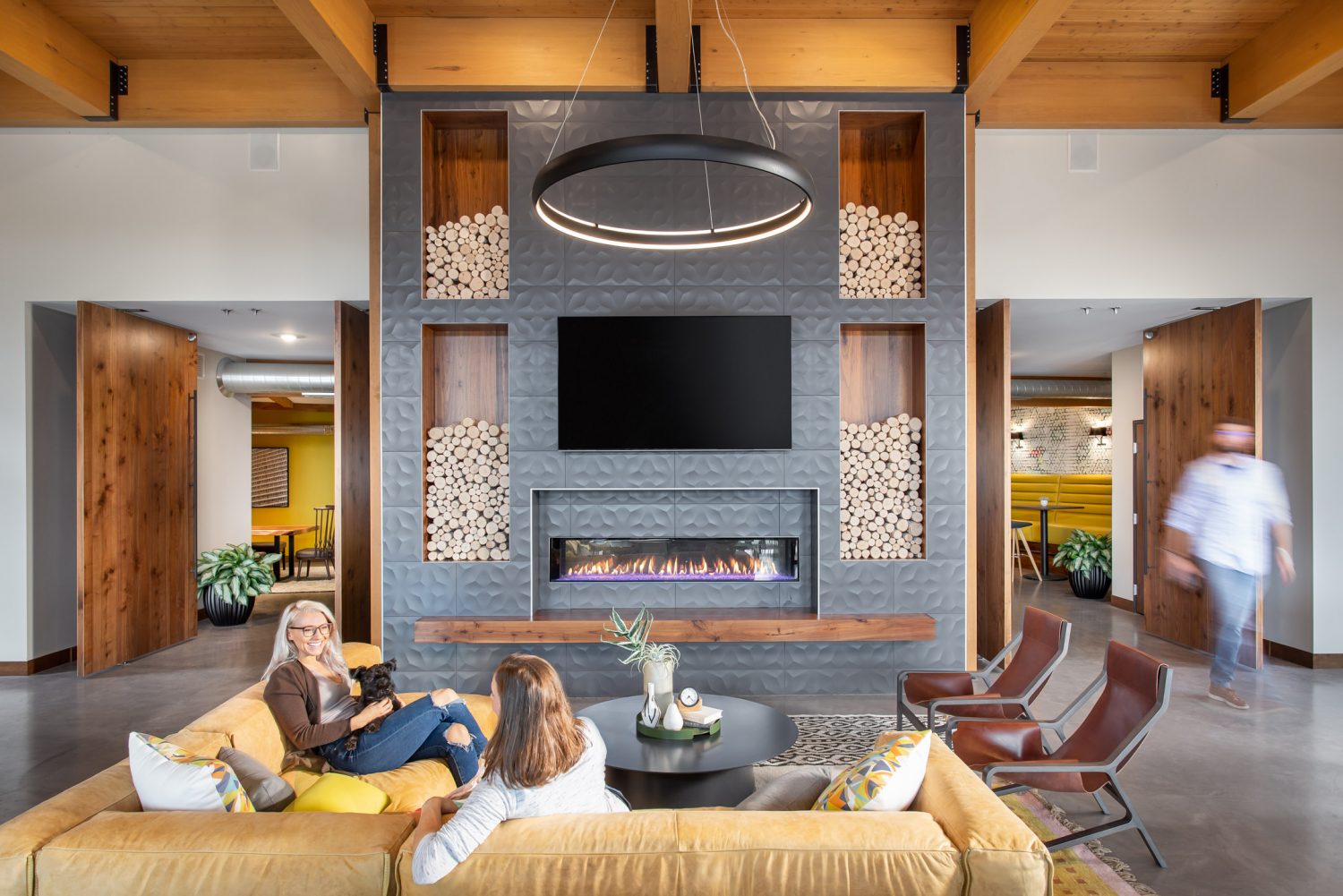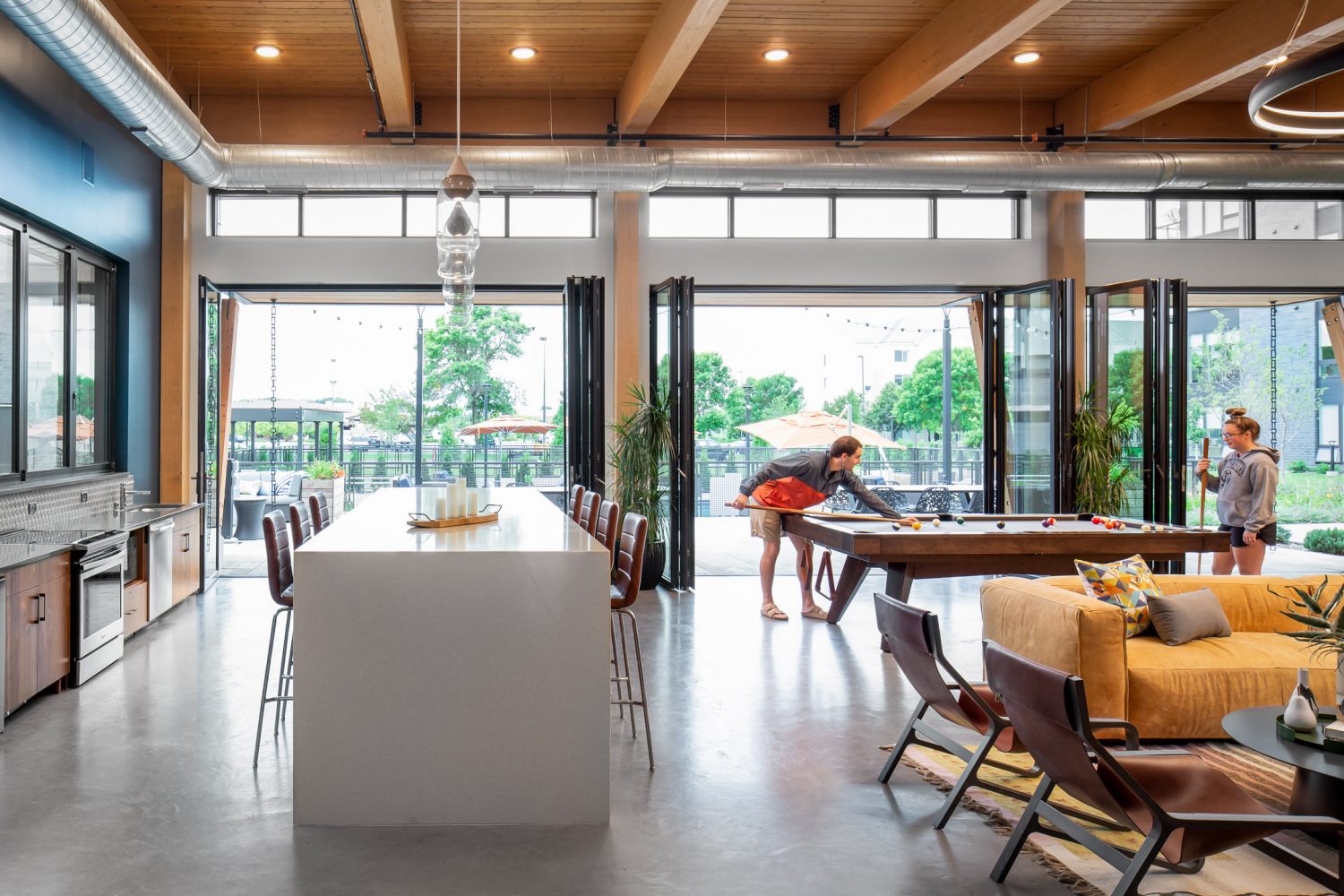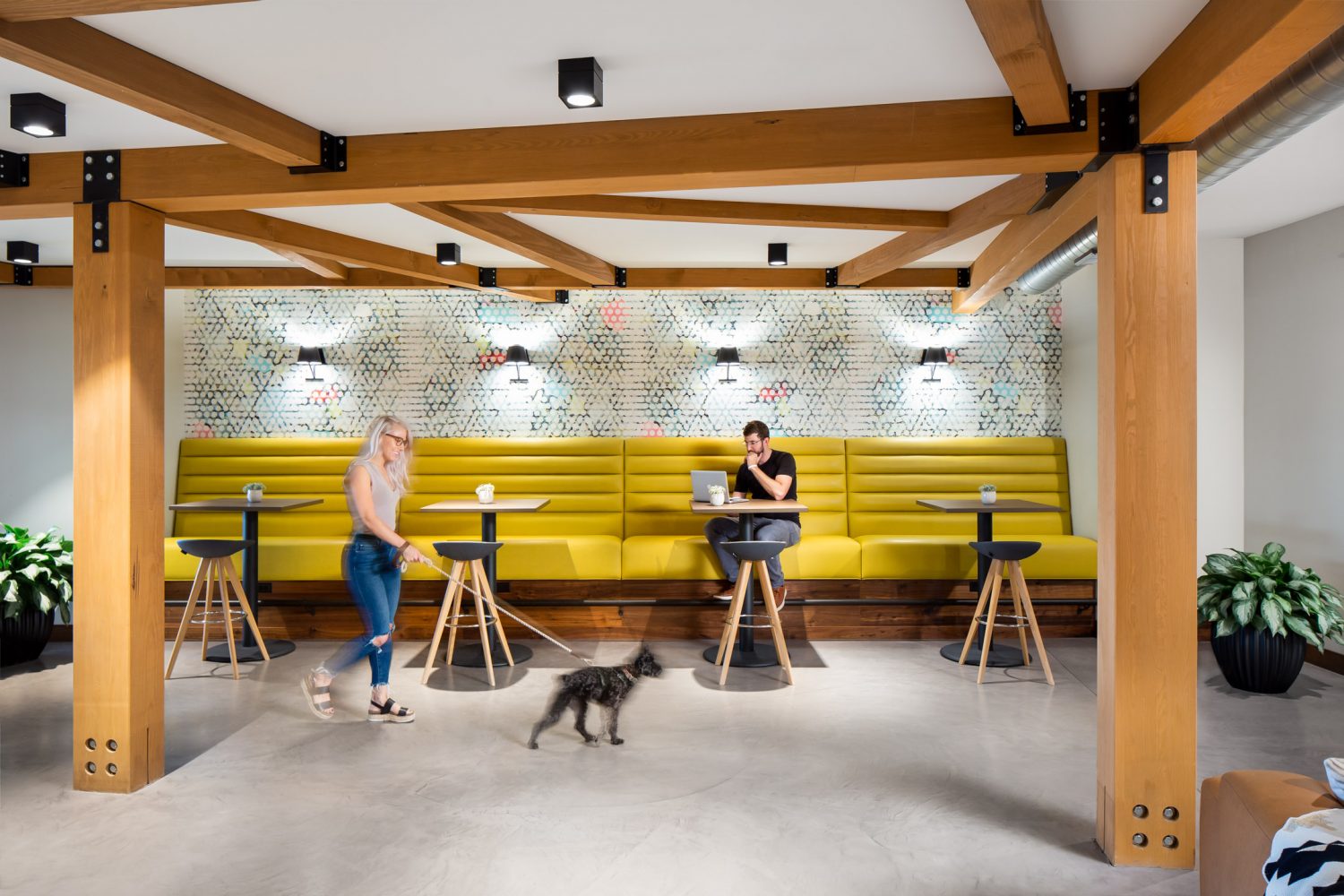 Landscape and Grounds
The landscape design is intended to create a "building in a park."  Generous setbacks on all sides of the building create opportunities for extensive, park-like picturesque settings.  Arrival to the building is through a drive-able shared plaza space with colored concrete, decorative lighting and extensive landscaping.  The building's courtyard mixes dynamic, highly active amenities with passive, heavily planted passive spaces in a cascading landscape that drops 6 feet in a series of terraces and sloped planted surfaces and walks.  Active uses include a swimming pool, built-in grilling stations with granite countertops, a pergola/shade structure with decorative lighting and lounge furnishings, large gas fire pits and a pickle ball court.  Passive uses include lawn areas (both real and synthetic turf), decorative gardens and paths, and plantings sloping to hide parking lot walls.  Where the courtyard spills out to the natural grades at its southern end there is an enclosed dog run with decorative metal perimeter fence.