Vue Apartments
Minneapolis, MN
VUE is a seven-story upscale apartment building in the Loring Park neighborhood of Minneapolis. One of the many interesting site challenges involved responding to the vibrant and historic context while still expressing a contemporary, sophisticated presence. This result is a well-designed series of walk-ups which enforces the connection to the street and allows a pedestrian-scale interface along the building's north façade. To maintain the appropriate scale and context, the building steps back along the north façade again at the fifth and sixth levels.
Client: Continental Property Group
Type: Market-Rate
Size: 160,000 SF; 119 units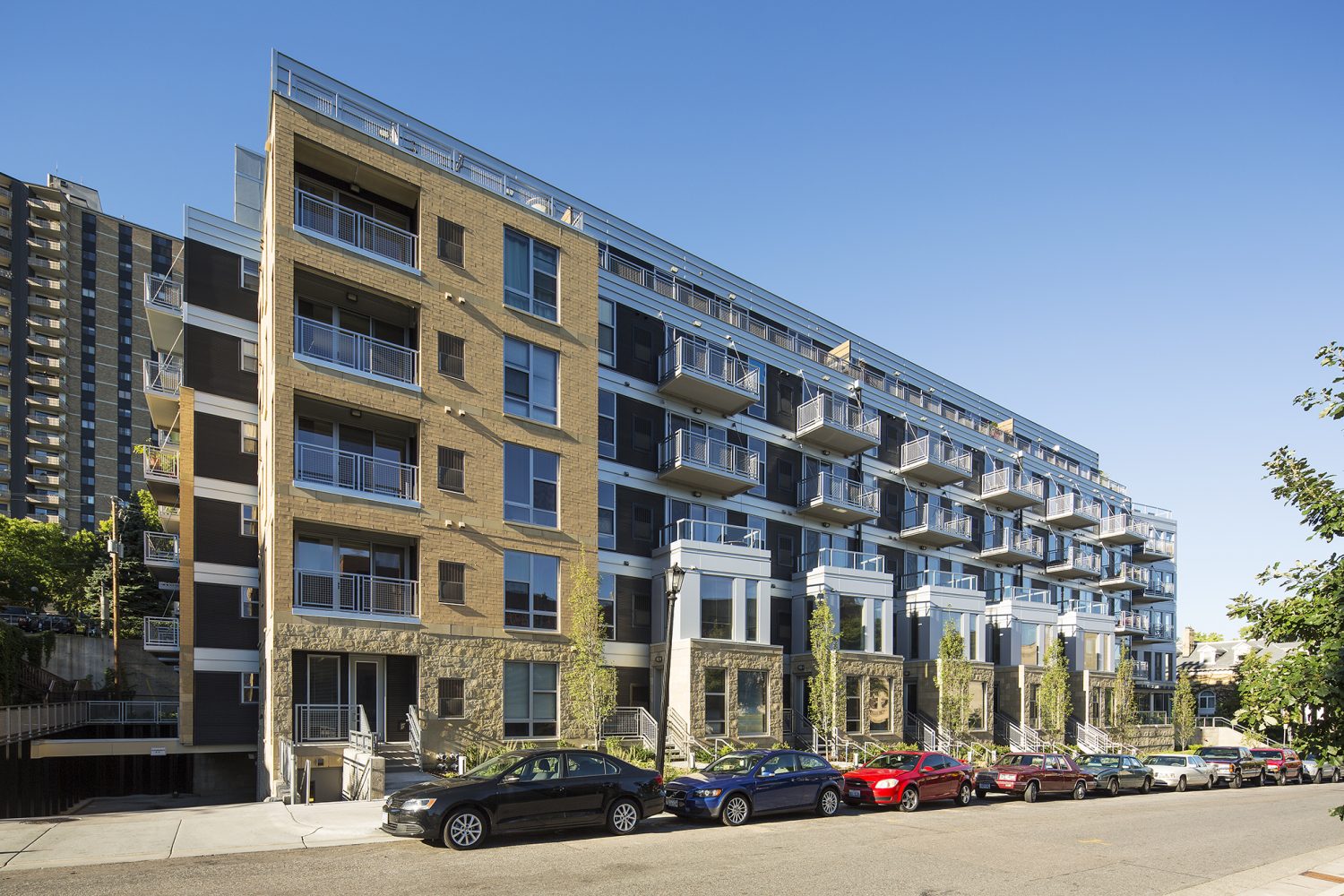 The open plan of the entry lobby, concierge counter, live/work cafe and flex space allows the residents to welcome guests and clients into an upscale high-functioning environment. Residents also enjoy an amenity-filled lifestyle, with a fitness room, sauna, and steam shower located on the main level. The sixth floor level reveals HALO, a two-level clubroom with a full glass folding wall. There, residents can relax by a glowing fire while they enjoy sweeping views of downtown Minneapolis.