Southside Works City Apartments
Pittsburgh, PA
Once an active steel milling neighborhood, Southside has grown into an upscale, eclectic, and vibrant community with retail, housing, theaters, offices, and miles of recreation space along the river. The design of Southside Works plays off the rich aesthetics of Art Deco, a movement that was inspired by an industrial era where machines and transportation dominated, and illusions and mythologies of yesteryear provided inspiration for the art, sculpture, and architecture of the time.
Client: City Club Apartments
Type: Market-Rate
Size: 240,000 SF; 262 units
The design offers an Art-Deco inspired, contemporary and forward-thinking approach to housing through varieties of dwelling choices – from the micro ("nano") unit, to walk-ups, to multi-story duplex units – as well as a rich palette of amenities. The exterior materials emphasize the horizontal extension of the site and river through multi-colored face-brick banding (pulling in the colors of Carson Street) and silver metal horizontal tracings. The open segmented glass corners produce a lantern-like effect to the waterfront.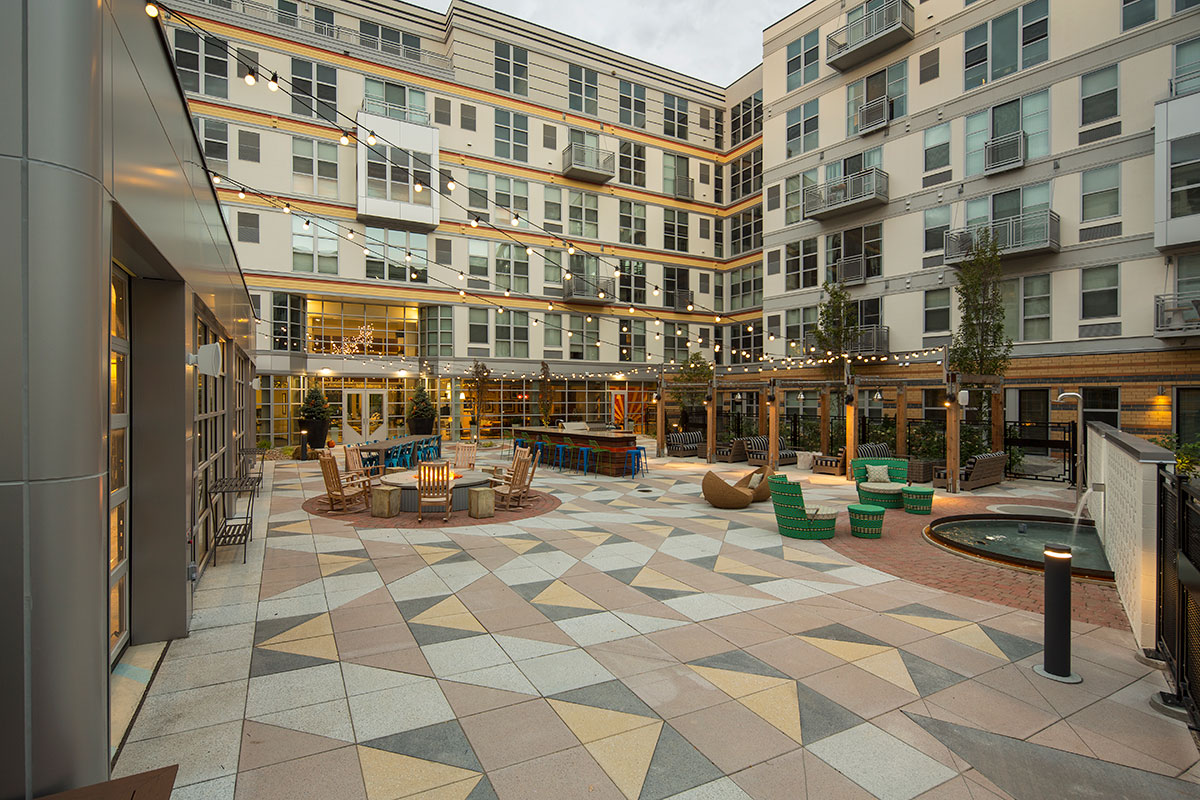 Amenities include a boutique hotel-style lobby and clubroom, concierge and leasing, fitness center, and indoor pool. Residents will also enjoy a beautiful outdoor courtyard with bar, firepit, cabanas, water features, movie wall and amphitheater, and zen garden.