Freeborn County Justice Center
Albert Lea, MN
Situated upon a high plateau, this historic building and restored county park setting is a local icon and visual anchor for Albert Lea and Freeborn County. The new courthouse, which is an expansion of the original courthouse, and the new law enforcement center, create a visual backdrop for the historic landmark.
Client: City of Albert Lea, MN
Type: Law Enforcement, Courts, Detention, Justice
Size: 132,000 SF

A New Aesthetic
The new construction and southern addition were clad with a historically sensitive yet contemporary exterior palette. The new Main Street entry was defined by new ceremonial loggia, which reinforces a strong street presence and connects the new government center with the historic public square. The plan configuration results in a highly efficient, stacked relationship connecting court functions with jail functions. It also results in less than 100 feet of total inmate travel through fully secured circulation areas. All required public access is achieved through a single public concourse which ties all the structures together.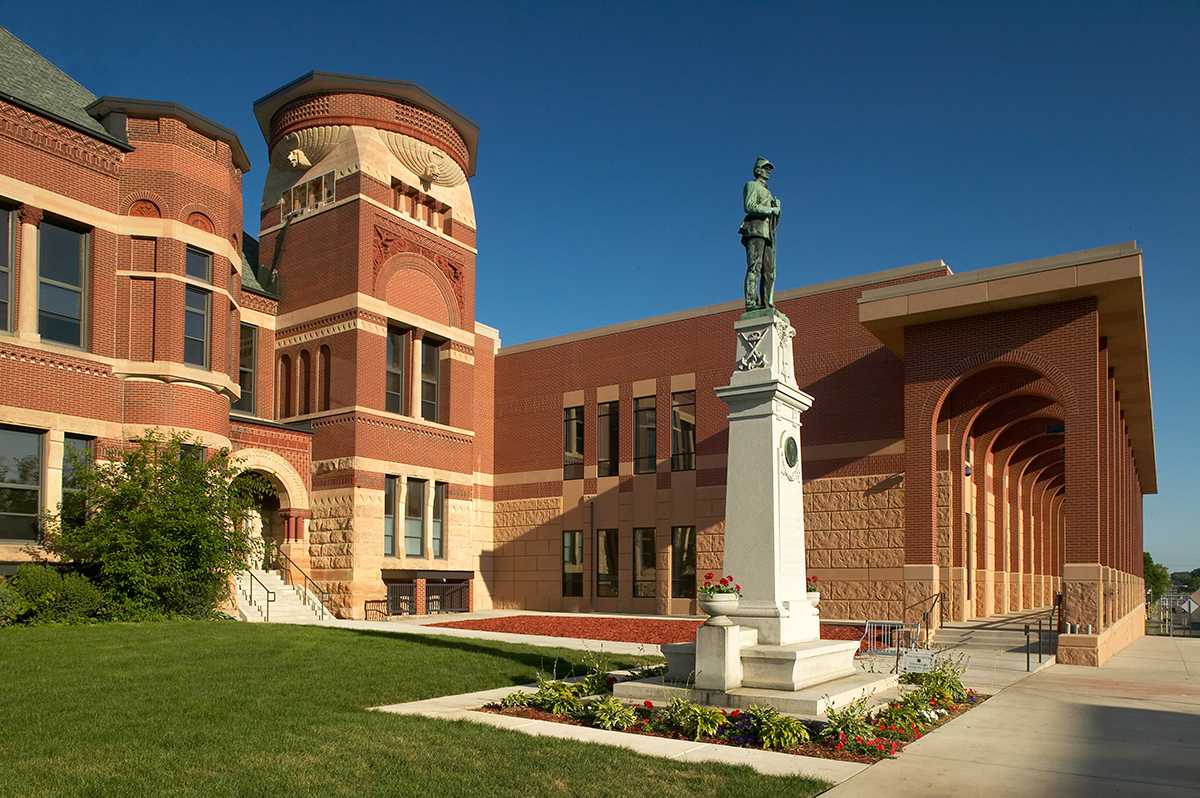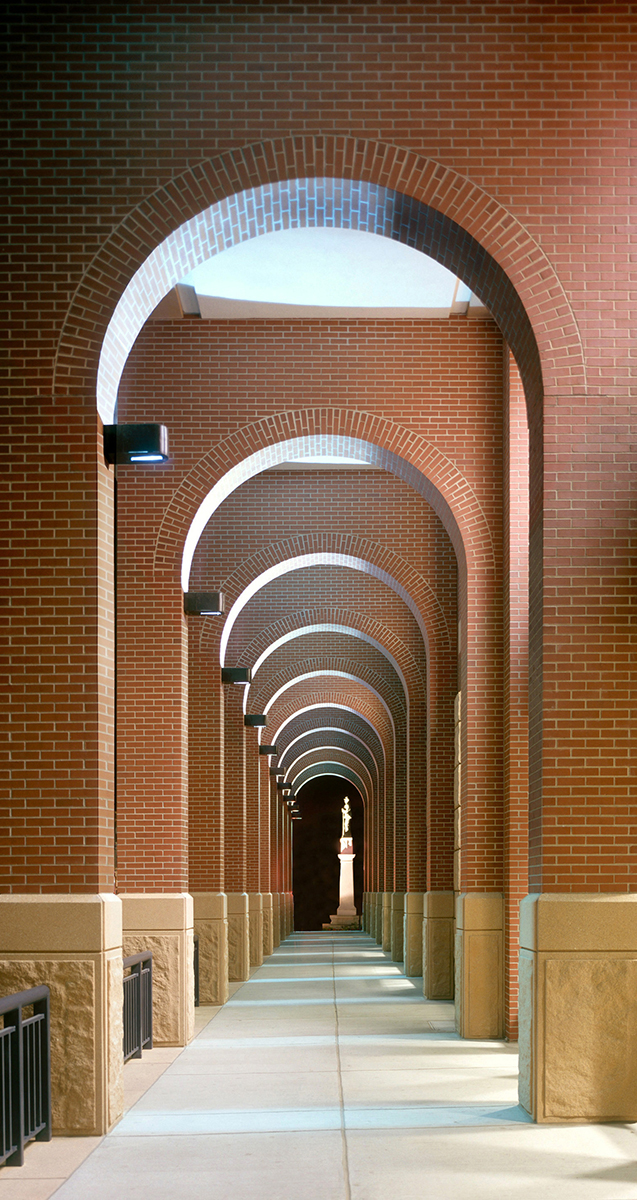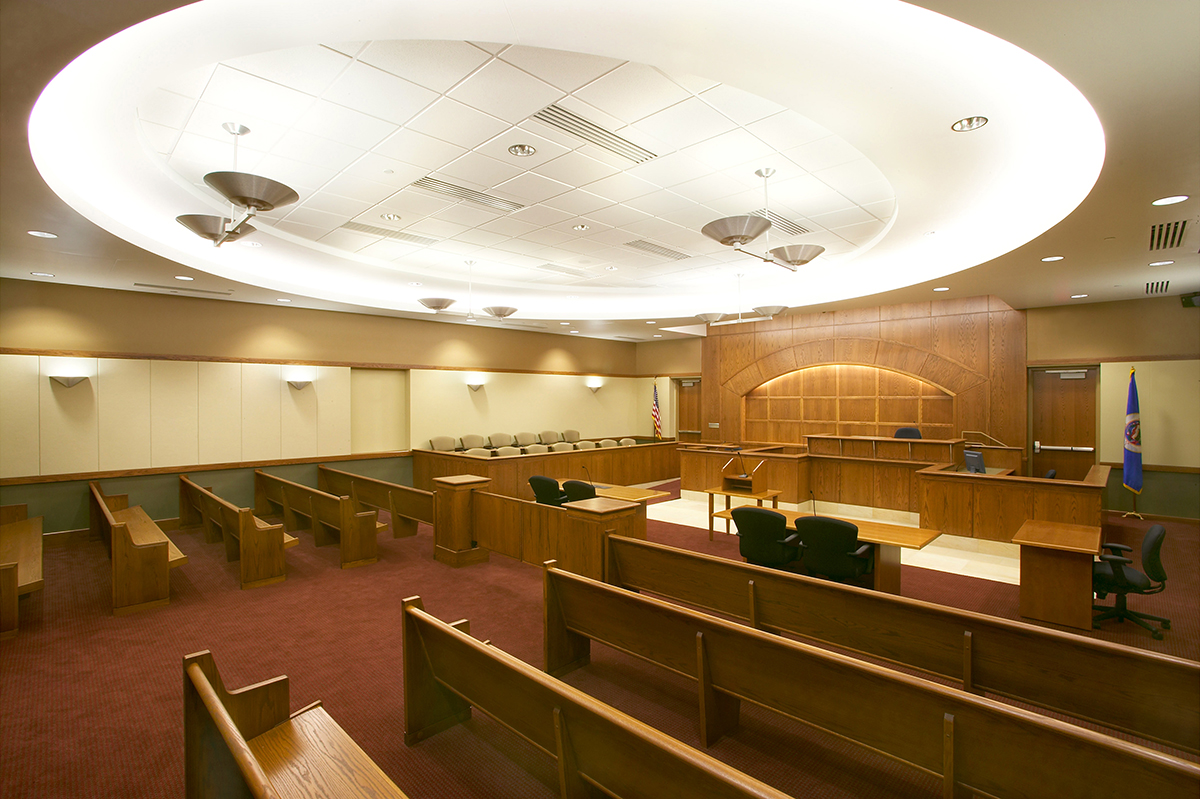 A New Program
Previous additions were constructed with differing floor elevations and without public and secure connections. The additions, located over a historic public square, obscured the historic connection between the courthouse and downtown. The new addition and renovation restored the historic square through the demolition of the ill-placed north addition, while salvaging the south addition infrastructure for renovation and expansion.