Pine County Justice Center
Pine City, MN
BKV Group assisted Pine County in the implementation of a new government center consisting of a new district court, three court suites, county administration, social services, county attorney, court services, and a 137-bed direct supervision and flexible custody podular jail.
Client: Pine County
Type: Courts, Detention,Justice
Size: 112,000 SF
BKV's design approach ensures safety and security by providing access/exiting options and vehicular restrictions maintaining a high degree of security while providing the ability to serve the public that is essential to government facility operations. The open-ended design allows for expansion options at both ends of the building.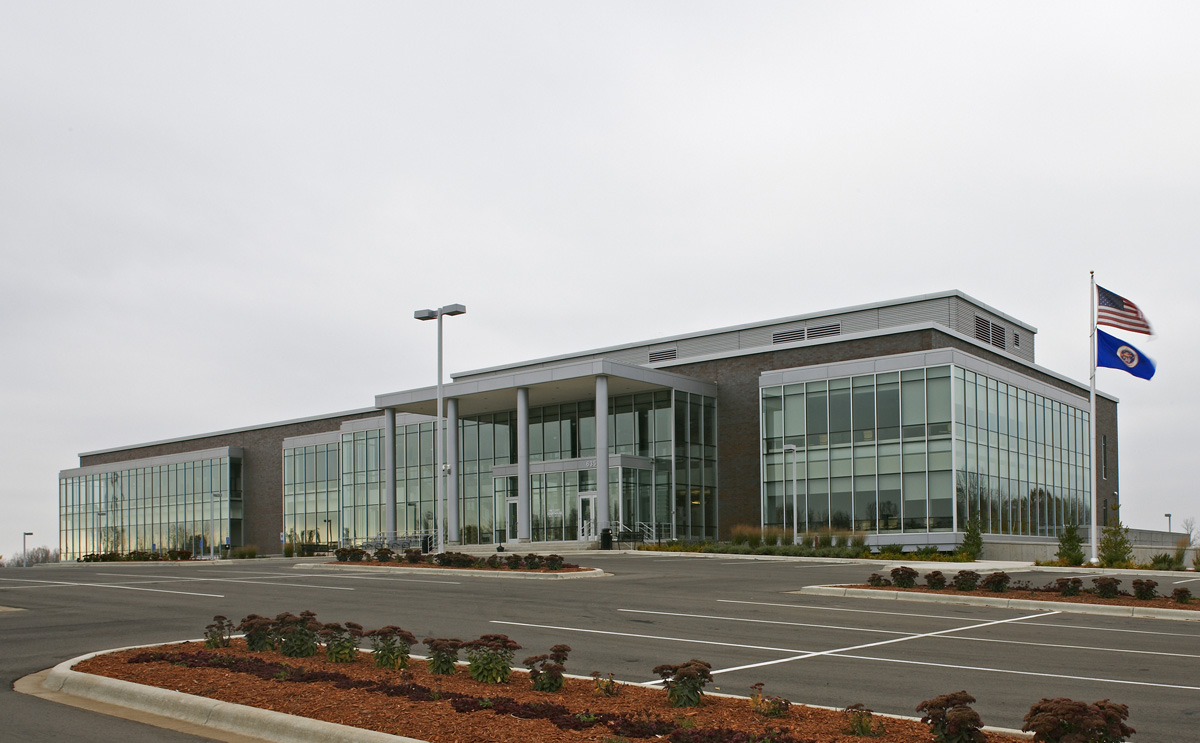 The three-story building consists of a lower level law enforcement center with jail, main level offices for the county coordinator and human resources, court services, county recorder, auditor, assessor, treasurer, Social Services, Women and Children's program (WIC) and the county board room, and an upper level with three courtrooms plus judges, courts administration and county attorney offices.