Joan Sizemore Joins the Dallas Office of BKV Group as Director of Interior Design
BKV Group, a holistic design firm providing architecture, interior design, engineering, landscape, and construction administration services across the U.S., has announced that Joan Sizemore has joined the firm as Director of Interior Design in our Dallas office. Joan will spearhead the growth of the interior design team in Dallas as it undertakes more complex, nationwide projects in the housing, hospitality, and corporate/commercial sectors.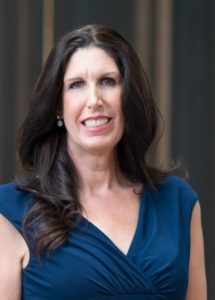 As a design leader specializing in the guest/resident experience, Joan's list of clients include dynamic hospitality brands such as Ritz-Carlton, Marriott, Grand Hyatt, Caesars, Mohegan Sun, and Loews, with an equally deep list of clients within market-rate and multifamily, workplace and commercial, and museum and art galleries. She has worked across the country, and across the globe, to design every element of the guest/resident journey to create an impressionable memory for her end users.
"I am very excited to be with BKV Group and work with clients in the surging Dallas marketplace," said Joan. "With our Dallas practice site continuing to lay down roots with developers in the larger Texas region, our local interior design team members can continue to thrive, and I can take part in the rewarding opportunity to purvey the design knowledge I've collected from clients across the world during my career. This is the perfect time to set BKV Group up for the future within hospitality, housing, and commercial design."
With over 25 years of experience, Joan's career was founded in interior design, architecture, and art history, with her passion for building arts stemming from her education and resulting MFA from the Savannah College of Art & Design, and the early years of her career merging arts, architecture, and interior design together. Uniquely, Joan also has the dexterity to not only oversee entire design studios over the course of her career, but also reinvent herself to oversee entire operations teams focusing on human resources, accounting, and project management.
This blend of background experiences seamlessly equips Joan to take on her next challenge at BKV Group where she will work across sectors and space types, while mentoring the interior design staff in our Dallas practice site. In now being at a holistic design firm, Joan has an even larger opportunity to make an impact on the guest/resident experience – from public spaces, to high-end residences, to pool and roof deck areas, to convention and conferencing spaces, to retail environments, to amenity spaces.
As Joan looks ahead at introducing our firm and interior design studio to new and existing clients, she will also continue volunteering and investing her time and energy to support the Special Olympics as a basketball coach, and Vision Africa as Banquet Chairman.
Should you wish to get in touch, Joan is available to clients, project stakeholders, and the media at jsizemore@bkvgroup.com.