BKV Group-Designed Howard Lake Library Breaks Ground as First Net Zero Library in the Upper Midwest
The new 7,000-square-foot facility features highest levels of energy efficiencies to replace antiquated 1979 building.
Designed by BKV Group, the new Howard Lake Library in Howard Lake, Minn., has broken ground as the first net-zero library in Minnesota and the Upper Midwest, the firm announced today. The 7,000-square-foot facility, being constructed in the city's newly created Central Park, is scheduled to open at the end of 2024 and will replace the current two-story building located a few blocks away, where the library has operated since 1979.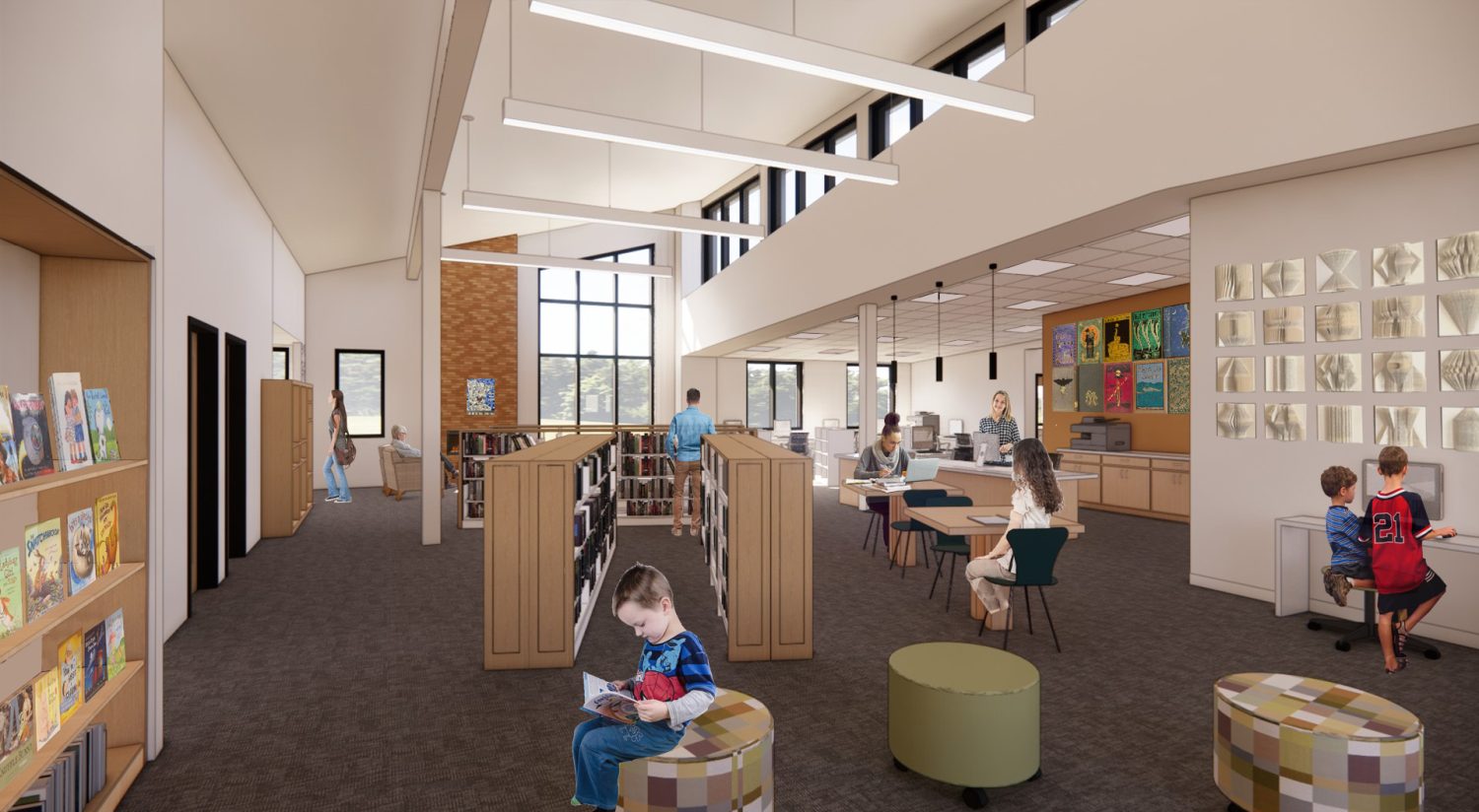 The Sustainable Story of Howard Lake
As a net-zero energy building, Howard Lake Library will generate energy on-site, using clean renewable resources in a quantity equal to or greater than the total amount of energy consumed. The many sustainable net-zero features include highly insulated foundations, walls and roofs; building and window placement for passive solar gain; and rooftop-mounted photovoltaics as the source of the property's renewable energy. The project's design and construction also comply with Minnesota's statewide B3 Sustainable Building Guidelines, which establish sustainability goals for site, water, energy, indoor environmental quality, materials and construction.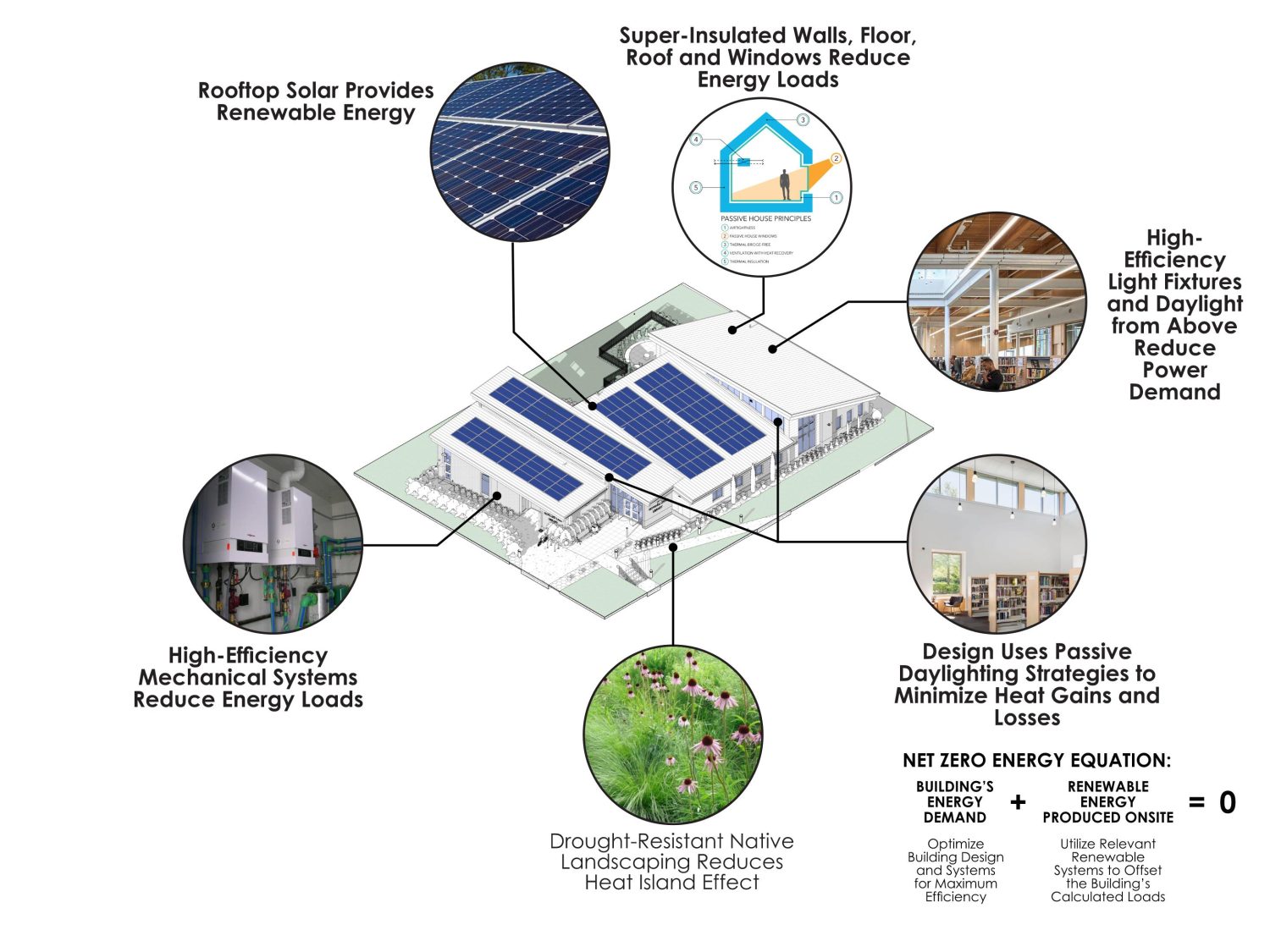 Designed in the late 1970s at the end of that decade's energy crisis and built into a hillside, the current Howard Lake Library lacks an abundance of natural light and does not have an operating elevator, which, over time, led to consolidating programming to a single level. At the time of its planning and design, when financial constraints required reducing the building's size, the regional library system noted the facility would likely serve the community's needs for only 15 years or less. By the 1990s, library planning and assessment studies reaffirmed the facility's lack of capacity, no longer able to provide the type and size of library program spaces commensurate with its peers in the Great River Regional Library System.
As the city looked to ensure the library as a vital, thriving resource for the community for the next four decades and beyond, BKV Group conducted a feasibility study in 2020 that evaluated the reuse, renovation and expansion of the existing facility as an alternative to relocation. Ultimately, it was determined that a new building would enhance downtown amenities, provide beneficial co-location of the library and a public park, and allow for a more energy-efficient design with better access to daylight across all patron and staff spaces. The overall adaptability of the new facility to accommodate future changes to library service delivery and demand was also a deciding factor.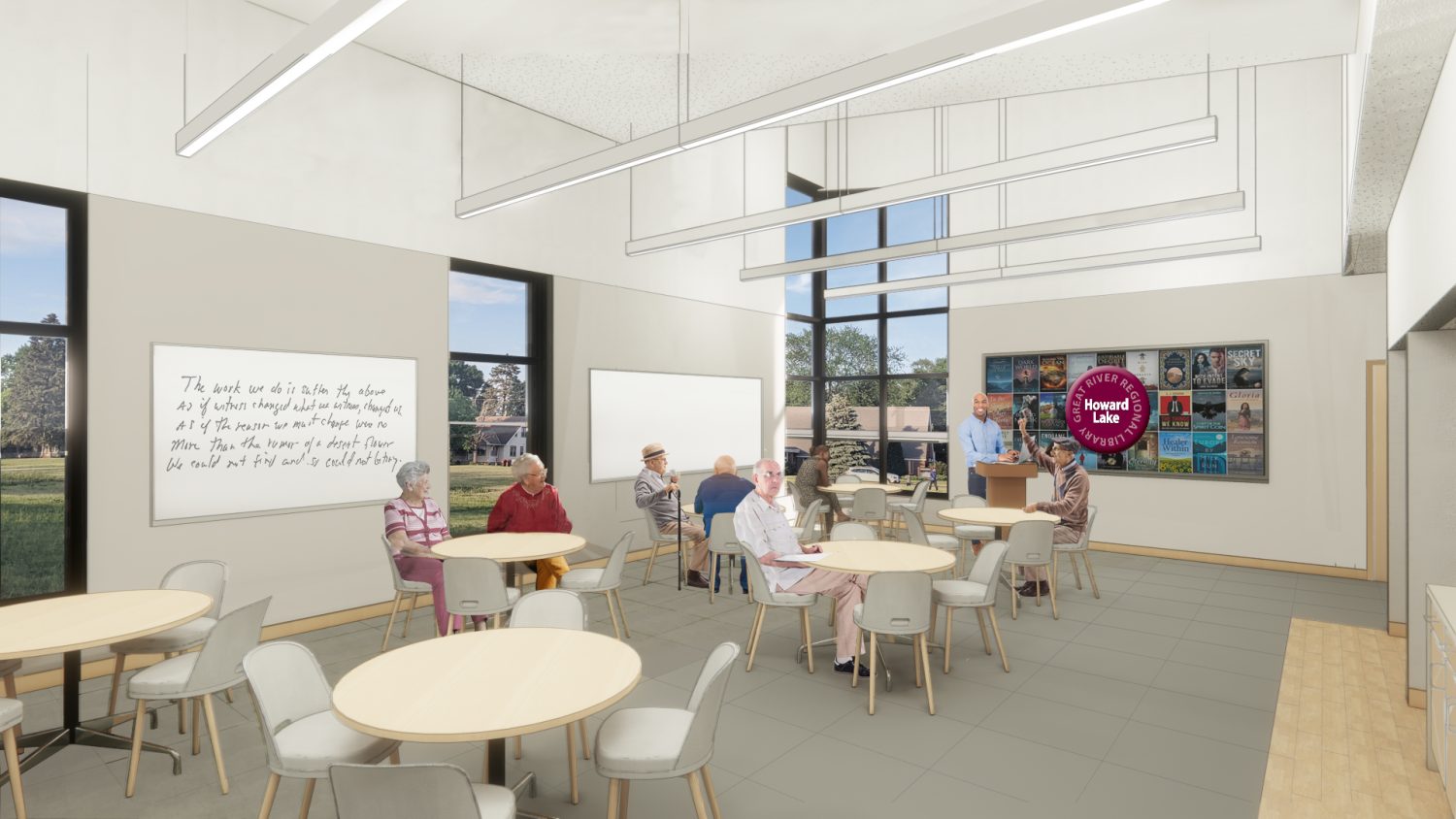 "Libraries tend to be built or renovated in a 40-year cycle, so the design needs to take a long-term view, and in this case, there were so many advantages to the new site inherent to net zero," said Morgan. "The overall footprint allows for a passive design due to its solar exposure; the size and shape of the building helps to bring in an abundant amount of sunlight and warmth to maximize energy output; and other biophilic elements of the interior and exterior cater to the overall physical health and mental well-being of users and employees. Seeing that this could all be done within budget made it the clear choice in the end."
Features of the new Howard Lake Library will include dedicated collection areas for adults, teens and children, reservable study rooms, a community room available for library use and public rental, and a story-time room to separate active children's programming from the remainder of the library. This space, when not in use for programming, will also serve as a quiet reading room, with doors opening onto a landscaped reading garden.
"In many rural communities, there remains a broad wellspring of support for local libraries," said Morgan. "In addition to the traditional selection of books and magazines, the library is also an important hub for area residents to access the internet and other technologies, serve as a safe space for students after school, and provide daytime programming space for seniors. Coming out of the pandemic, the library has also taken on new life as a convenient 'work-from-home' venue."
BKV Group's library practice team has decades of experience in the design and renovation of library facilities spanning a variety of scales, typologies and client types. The firm's current projects include two others in Minnesota: a new 16,000-square-foot facility for Dakota County Library in South Saint Paul and a 7,400-square-foot transformation of a former bank into the relocated library for the city of Wadena. In late 2021, BKV Group completed a major renovation of the historic Mary Riley Styles Public Library in Falls Church, Va., including a two-story, 6,849-square-foot addition that brought the total size of the facility to 25,727 square feet. The firm's work also includes feasibility studies and pre-design planning, including a recently completed study with Clara City, Minn., evaluating reuse or relocation of its public library.