Mary Riley Styles Public Library
Falls Church, VA
Targeting LEED Silver certification, this library renovation project also features a two-story, 6,849-square-foot addition that brings the total size of the facility to 25,727-square-feet. Improvements include a new entrance on the corner of Park and Virginia avenues, dedicated youth sections on the lower level, consolidated adult collection on the main floor, expanded conference rooms, an enhanced Falls Church History Room, accessibility upgrades, and completely updated interiors throughout
Client: City of Falls Church
Type: LIBRARY
Size: 25,727 SF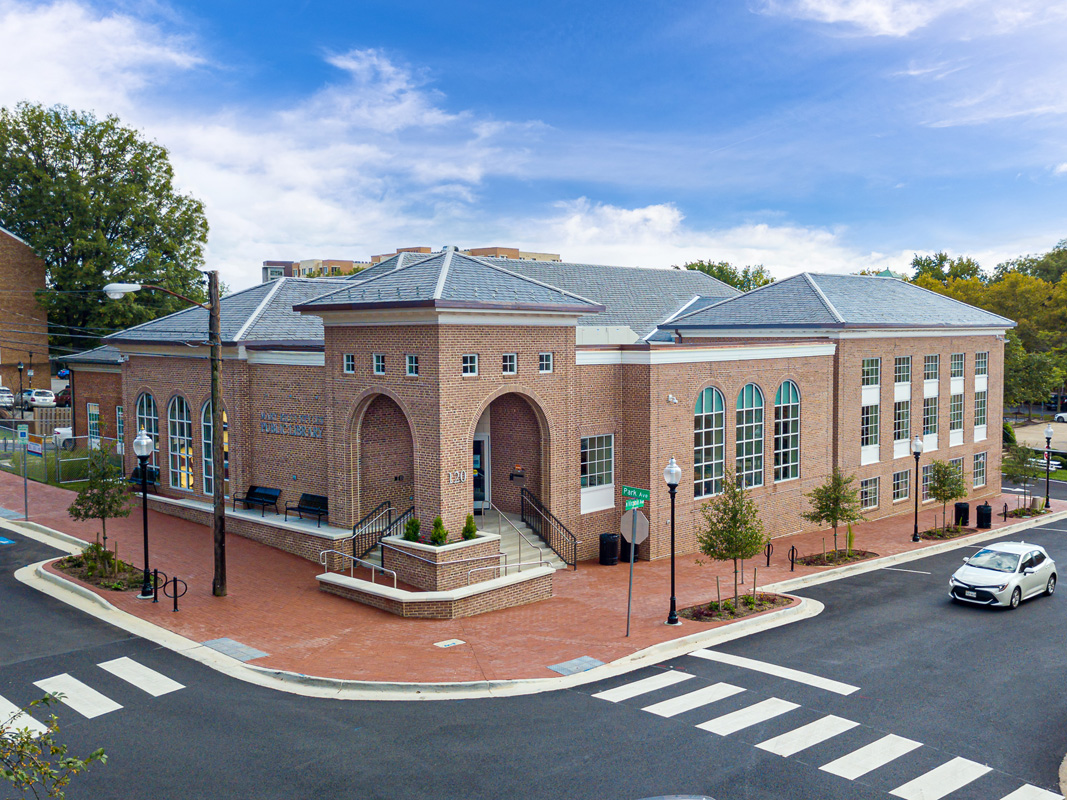 Space Optimization
In placing the youth area on the lower level, BKV Group was able to triple the space's original size – with dedicated zones for preschoolers, elementary-age children and teens – while creating a quieter atmosphere for adults on the main floor. This configuration also made it possible to move the library's Falls Church History Room to the primary level, giving this unique community resource a more prominent space. Significant updates were also made to the building's mechanical systems, bathrooms, and elevator systems.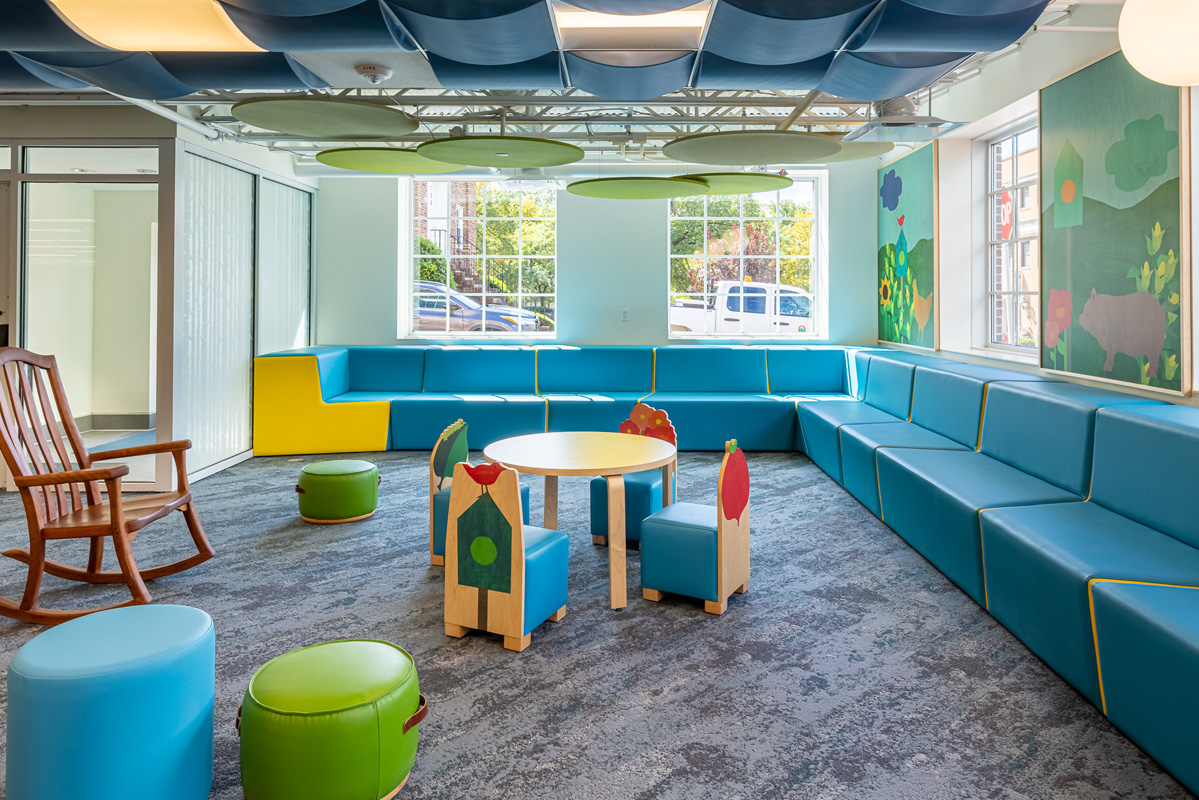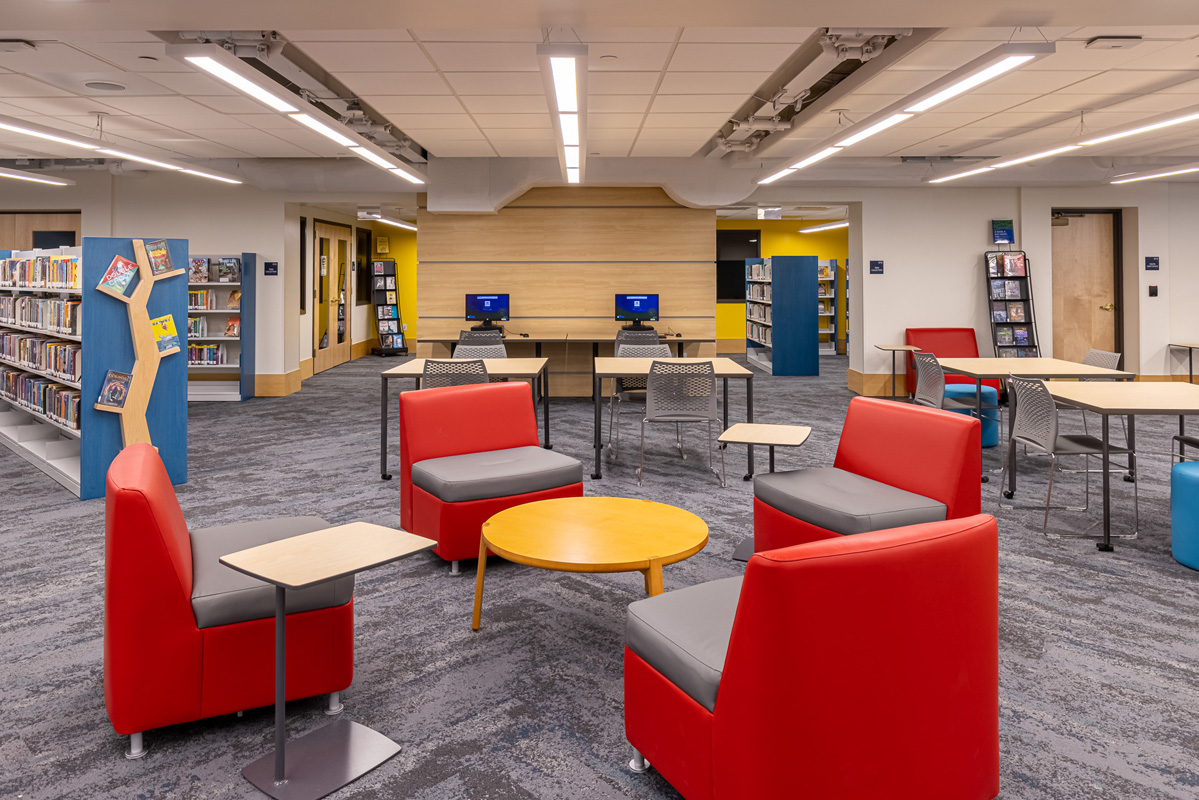 COMMUNITY-INSPIRED DESIGN
BKV Group was also commissioned to provide programming confirmation, design and construction administration services for the addition and renovation to Mary Riley Stiles Public Library. The entrance to the building was relocated to Park Avenue with BKV Group developing the exterior site improvements design with the City as they developed the street scape development plan for Park Avenue creating a "City Center" connecting the Library, City Hall, and the community center.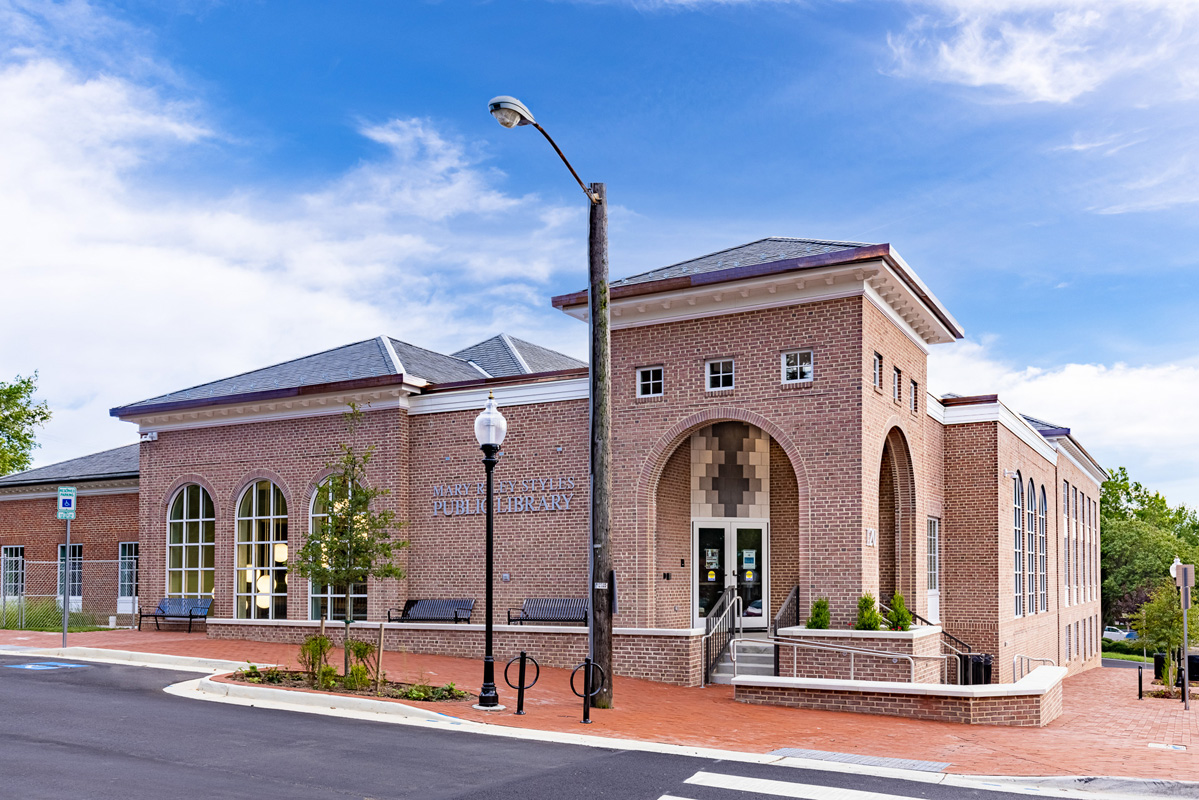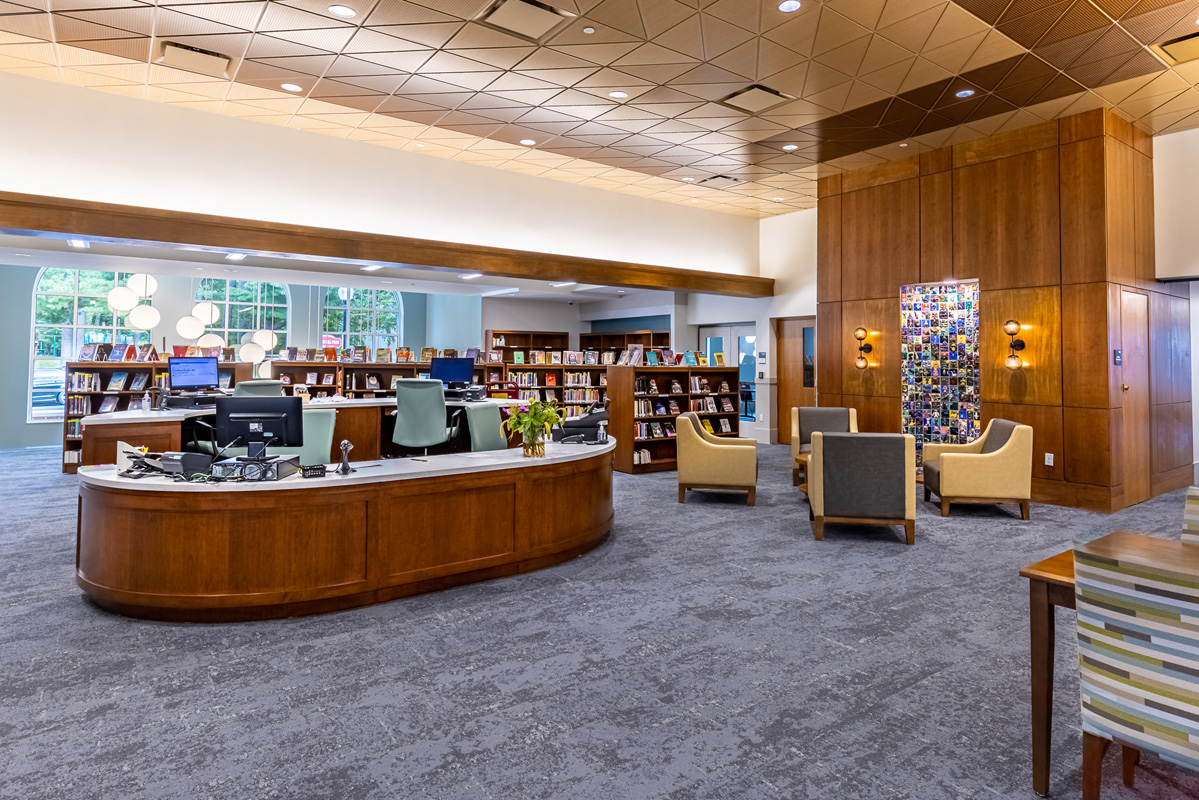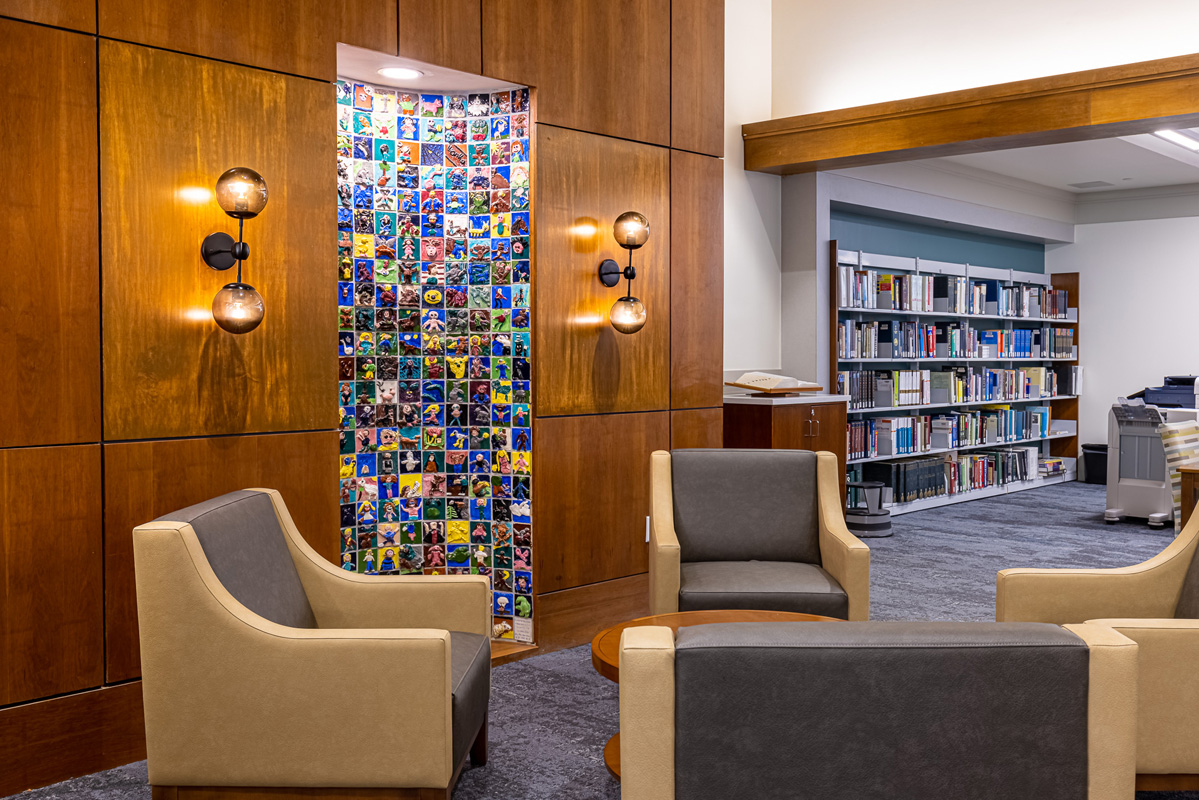 "As the center of the community it was important to get this project right. BKV Group worked with all of the stakeholders, including patrons and library staff, to transform a building that had not been substantially updated in almost 30 years. They delivered our vision of the new Mary Riley Styles Public Library that will serve the community for many years to come."
Jenny Carroll, Library Director, Mary Riley Styles Public Library