A Classroom For Every Student
As part of the AIA Committee on Architecture for Education (CAE) who every year sponsors the design of a classroom at the national EdSpaces conference, BKV Interior Designers, Dora Deak and Charlie McIlraith, presented a new educational design concept titled, "A Classroom for Every Student."
This is the second year that BKV has participated in this event which provides our firm with a great opportunity for our emerging talent to employ their design voices, and to collaborate with national colleagues on a brand new education design model. Supported and mentored by BKV Education & Library Practice Leader and Partner, Susan Morgan (who is also an active co-chair of the AIA CAE), Dora and Charlie's charge for this initiative was to develop a classroom concept representing the latest in design thinking, and which could be fully realized and used by attendees during the CAE presentations throughout the conference. This design team not only collaborated on the design of the space, but also the selection of products and presented a mini-session as part of the conference.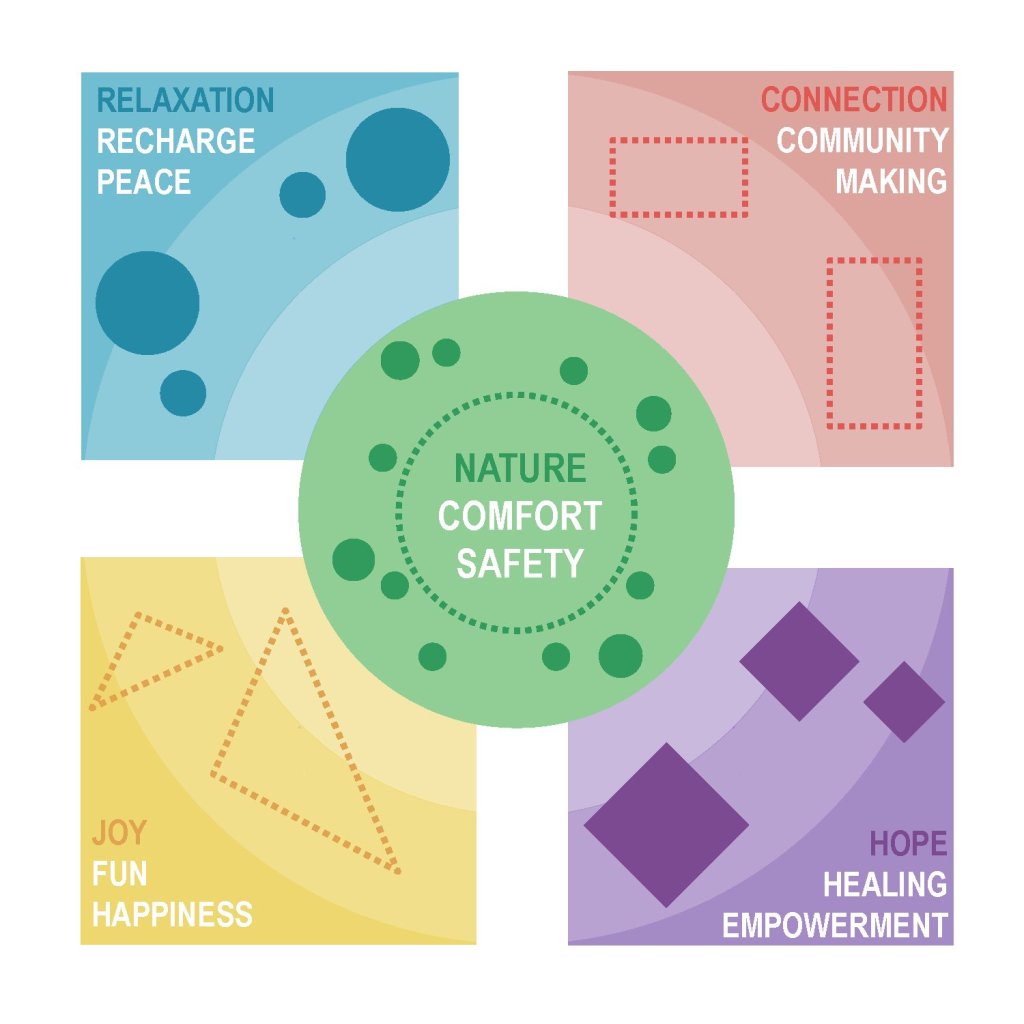 The Design Concept
In collaboration with designers from the firms YGH and Centric, the "Classroom for Every Student" concept includes five zones for student learning and health: Relaxation, Connection, Joy, Hope, and Nature. The resulting design uses color contrast for wayfinding and to spatially identify its five unique spaces, with four focused zones of emotional and social experiences surrounding a Nature-driven, communal gathering area. The intuitive wayfinding strategy creates a neurodiverse environment, with the open floor plan featuring flexible and moveable furniture arrangements to allow for exploration and encourage curiosity for all types of learners.
Relaxation
A typical school day often is scheduled to have one activity after another with no space to relax and recharge. In navigating online and in-person learning, many students feel overwhelmed and overstimulated. Thus, providing a zone that encourages quiet activity can help a learner regulate their emotions, and can be accommodated through soft seating, dimmable lighting, and gentle interactive activities that calm the nervous system and create a sense of refuge during a busy day.
Connection
Connection with oneself or others is empowering. To effectively design for connection, the zone needed to be designed for making and groupwork, and utilize the notion of spatial compression and expansion to allow for a variety of group sizes, accommodated through the use of modular furniture and highlighted and energized with a bold red denoting the "connection" zone.
joy
Joy is often associated with play, and this zone is oriented around the idea of an "Imagination Playground," offering tools and toys in an educational environment to provide students with agency, positioned as such in the furthest corner of the room (usually the most desirable for children) in a way that fosters happiness and independence.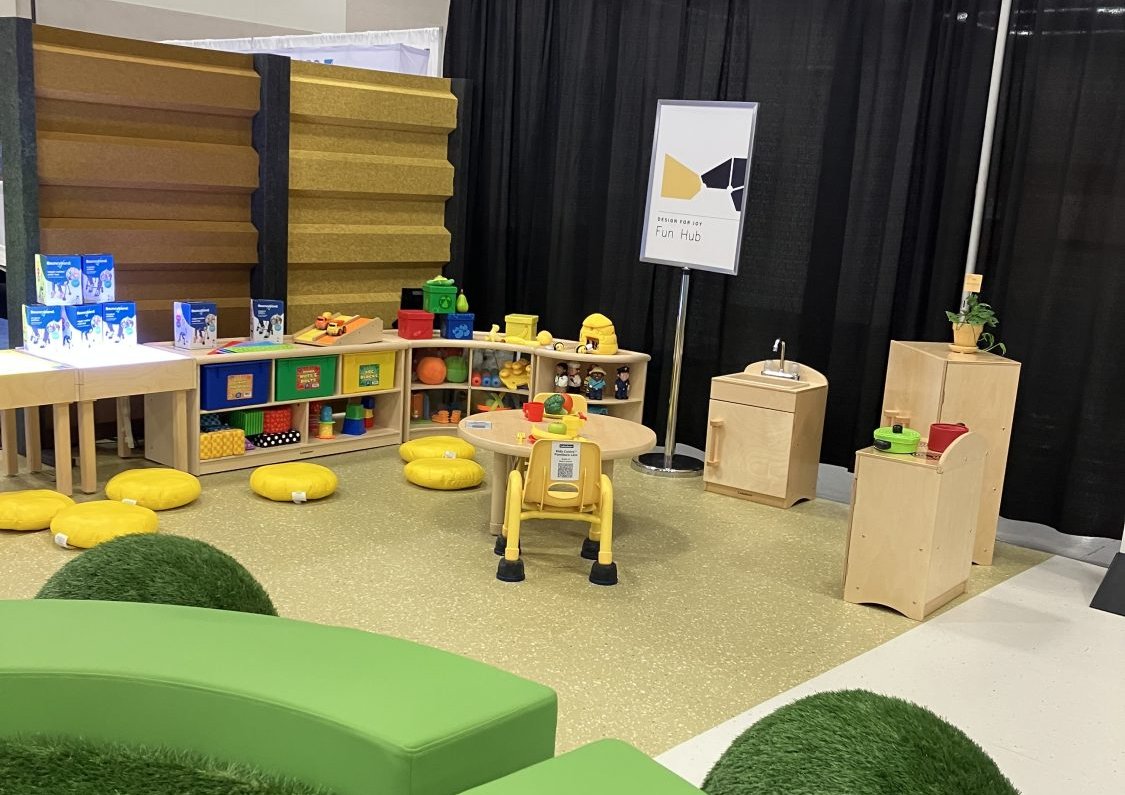 HOPE
The design of this  zone captures a sense of imagination, inspiration, and the formation of new experiences. It starts with change in having the space be open-ended, and one that engages the senses: sight, sound, and touch. It represents a counter-model to the "cells and bells" of the 21st century, and creates choice and various "on ramps" to individually select an activity.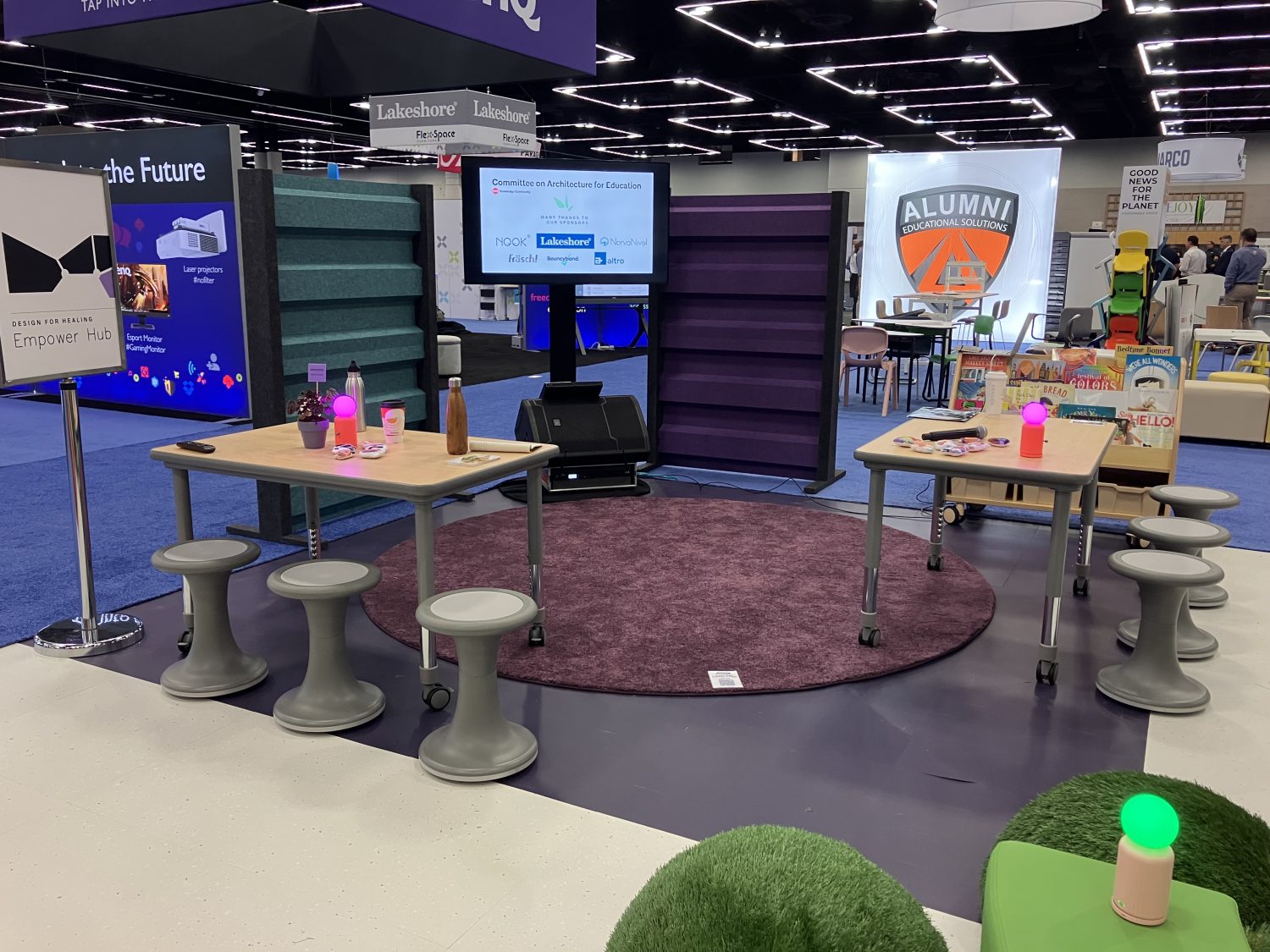 NATURE
The central hub within the concept, the design team used nature as a means of providing safety and comfort for students. In giving this zone a heightened scale it becomes the focal point that students can visually orient themselves around, and also becomes the proverbial "watering hole" that students are naturally drawn towards – an inviting communal space to generate interaction and conversation among students with the nature theme being a steady, calming influence.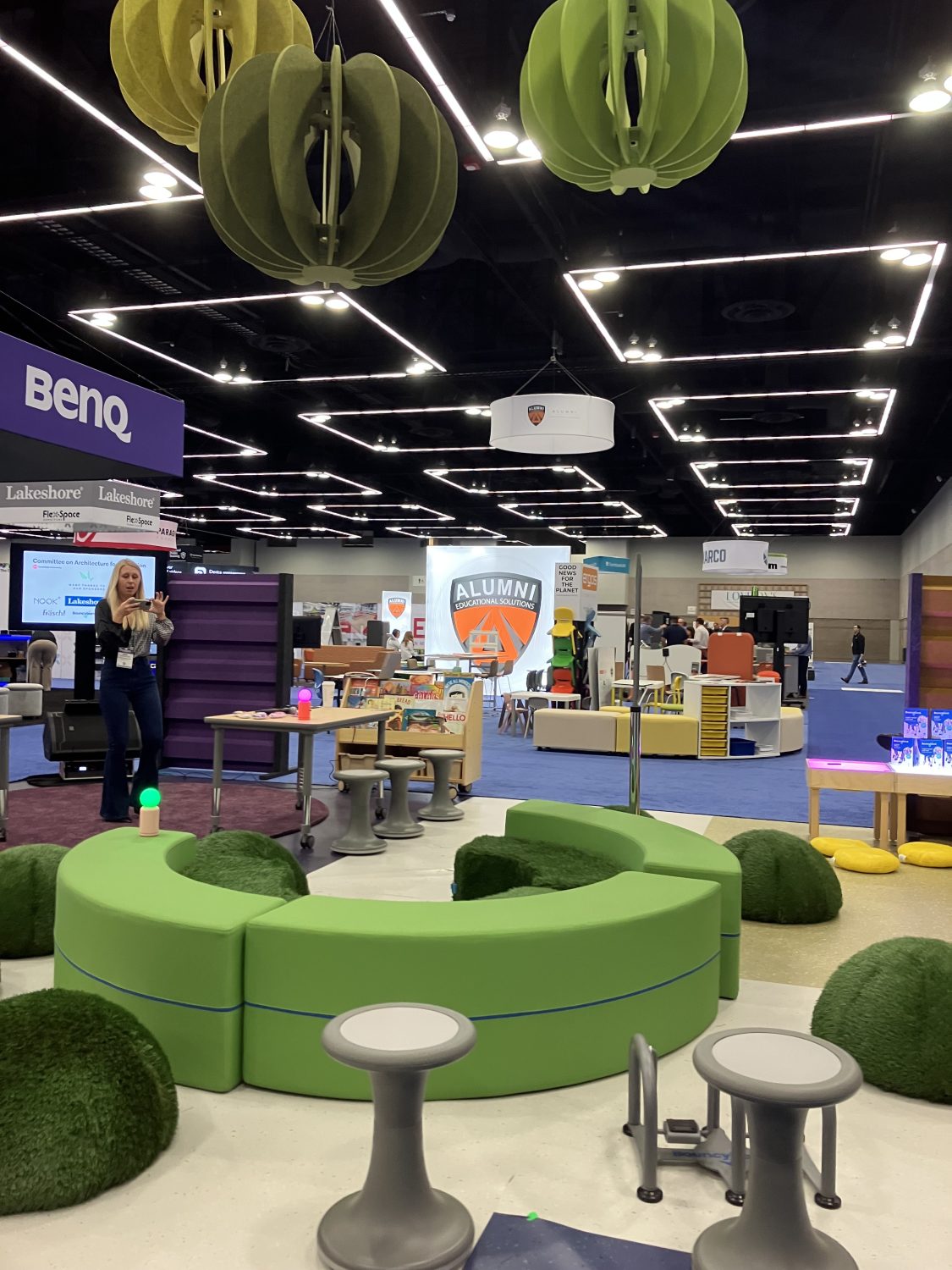 In today's world, it has become crucial to design for healing and wellness for young students. They need educational spaces where they feel safe, welcomed, nurtured, and respected. The "Classroom for Every Student" concept encourages students to self-explore and develop a sense of agency over both their environment and their minds. The classroom's program and design gives students support in their search for solutions, to develop meaningful relationships with others and their world, and to create a more empathetic future for learners.
Congratulations to Charlie and Dora (below, on right, with YGH and Centric) on this terrific concept that pushes education design ahead.
For more on BKV's education work, go here: