BKV Group Opens Third Vietnam Office, Expanding Firm's International Design Capabilities
New Ho Chi Minh City practice site represents an expansion for BKV Group in Southeast Asia, where our firm has existing studios in Hanoi and Da Nang.
"In just two short but transformative years, we've expanded our operations in Vietman from opening a single office in Hanoi to having a presence in three of the country's most prominent markets," said Jack Boarman, senior design leader and managing partner at BKV Group. "Vietnam is a rapidly industrializing country, and by establishing a presence there, we have had an opportunity to contribute to that growth as well as enhance our capabilities both overseas and domestically."
Led by Thang Nguyen, who serves as general director and senior associate for the Vietnam studios, the firm has designed several prominent developments in the country's major markets. In Bắc Giang near the artery that connects the city to Hanoi and Haiphong, the firm is designing a 49-hectacre master plan to create a vibrant urban environment that enhances living areas with ample green spaces connected by a network of pedestrian and bicycle lanes. In Haiphong, Hoang Huy Commerce, a development of five 35-story apartment towers, features a design that showcases the firm's expertise in modular construction and designing a centralized core for equal weight distribution throughout the structures to maximize density.
Imperia Sky Bay
Bắc Giang, Vietnam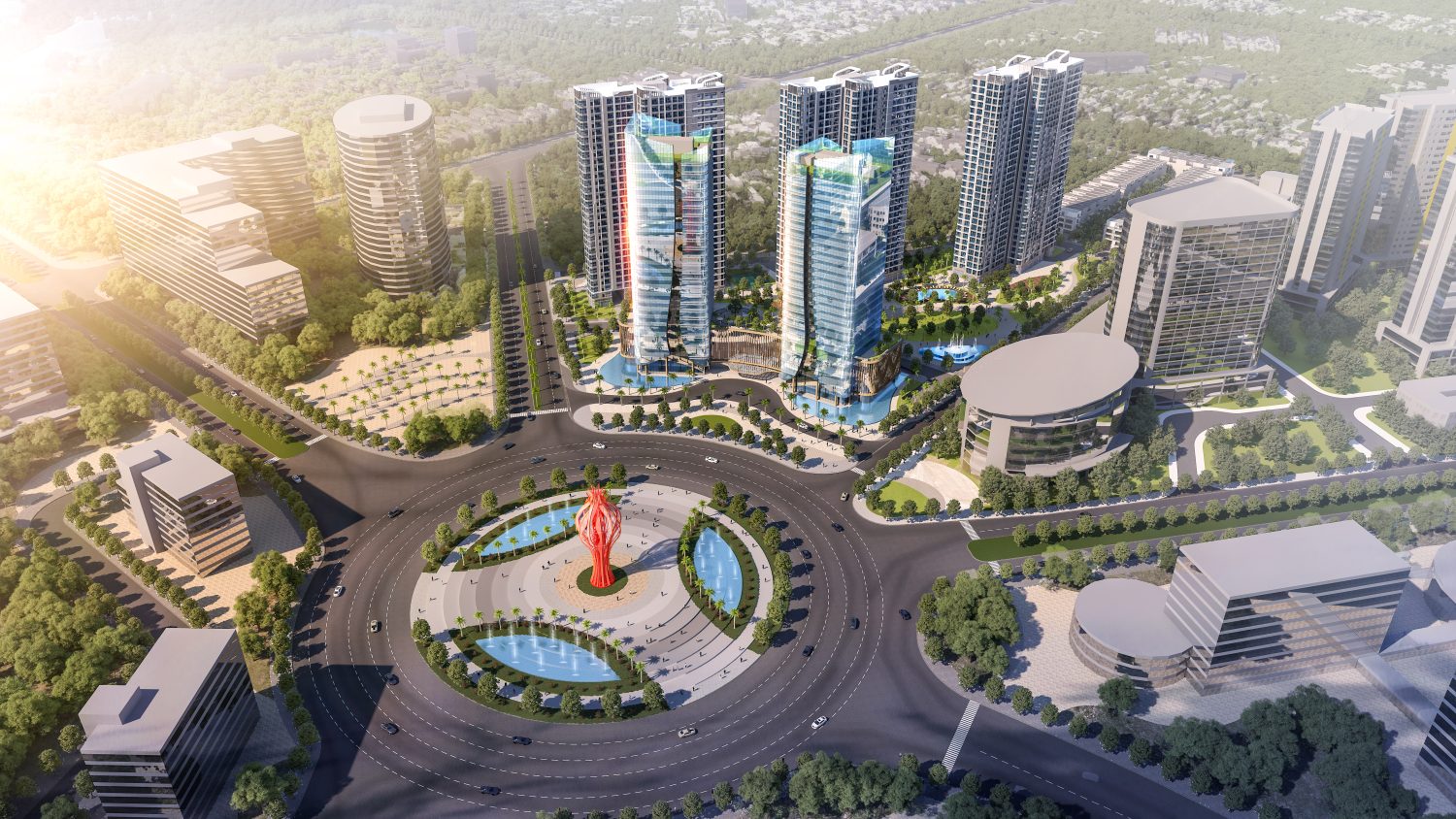 Other high-profile developments the firm has designed include Danang Riverside, a pair of hotel-condominium towers in Da Nang; Imperia Zen Garden, a 29-story multifamily tower in Bắc Giang; and Imperia Sky Bay, a five-tower condominium, apartment and hospitality development in Bắc Giang.
"BKV Group's reputation in the United States and globally, and our ability to offer local and international expertise, differentiates us from many other firms working in the city of Ho Chi Minh City," said Nguyen. "The addition of the Ho Chi Minh City studio brings our number of employees in Vietnam to more than 60, and we anticipate continued growth as the country's emerging markets persist in attracting interest from developers and companies wanting to establish themselves here."
Imperia Zen Garden
Bắc Giang, Vietnam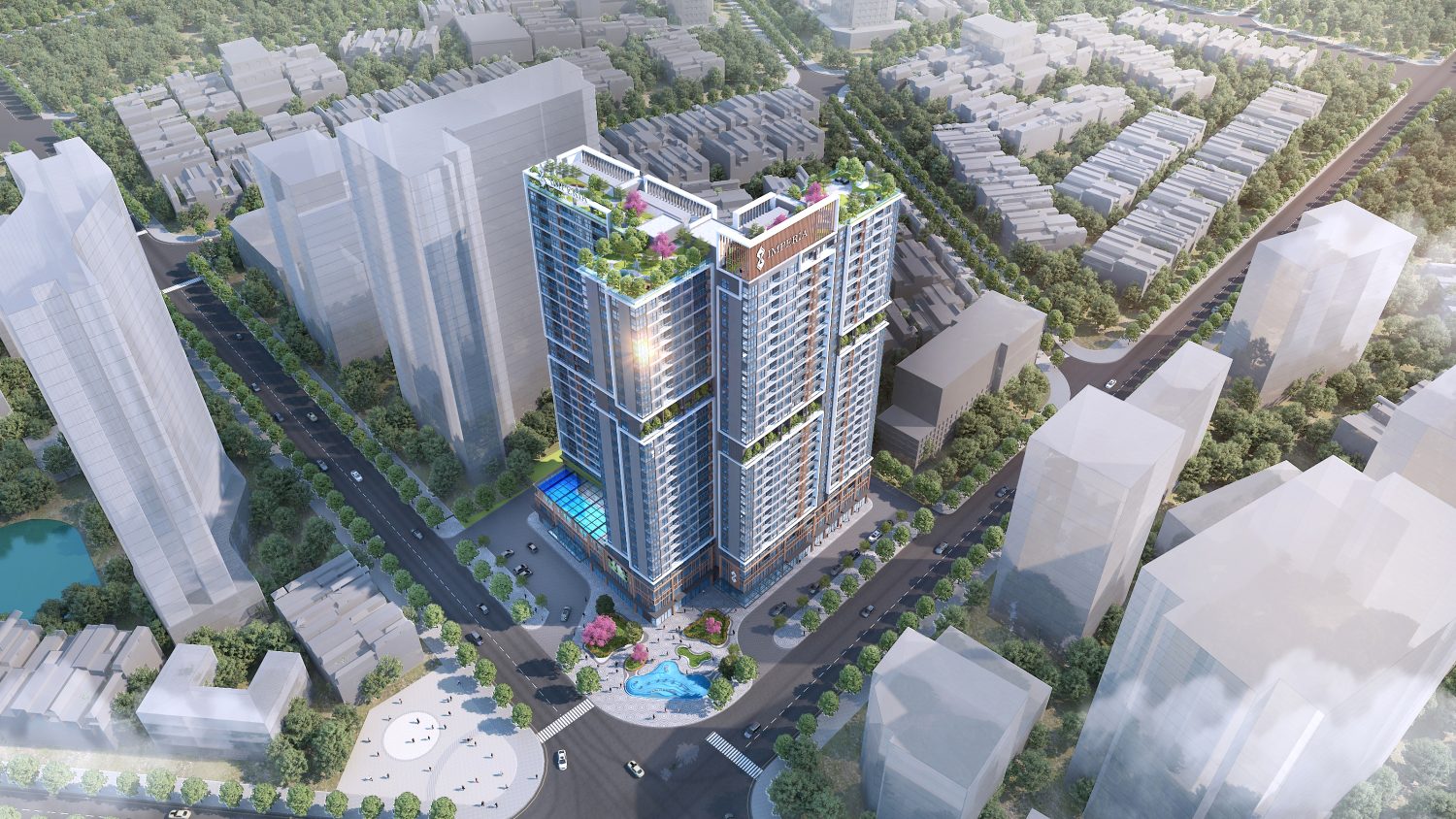 The four American practice sites at BKV Group are supported by their Vietnam counterparts, which contribute design services for many U.S. projects. Moreover, the firm is able to provide cross-market training opportunities and structure project teams to take advantage of the 12-hour time difference, creating a nearly 24-hour design studio that can meet accelerated deadlines without sacrificing quality and creativity.
"Our ability to fully integrate our teams means we offer can clients follow-the-sun capabilities the A/E/C industry has only begun to embrace – we function as one 'office' with multiple practice sites," said Jonathan Delcambre, senior design leader and managing partner at BKV Group. "And, because many of our American and Vietnamese employees have spent time studying and working internationally, they bring a global perspective to projects that, ultimately, enhances their design."