Woodlawn Fire Station 24
ALEXANDRIA, VA
BKV Group was commissioned by Fairfax County Department of General Services to provide design and construction administration services for the modernization of Woodlawn Fire Station 24. After careful investigations
of the costs, long term operational concerns, and short-term operational complications associated with phased-occupied renovations, the County elected to construct a two-story facility adjacent to the existing fire station, which will then remain operational during construction. The final phases of the project include demolition of the existing facility and construction of parking on the original footprint.
Client: Fairfax County Department of General Services
TYPE: Fire & EMS
SIZE: 15,149 SF, 4 double-deep drive-through bays, 17 bunks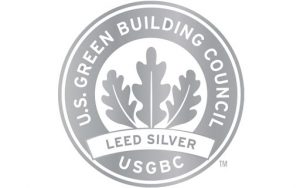 The station contains four drive-through apparatus bays to house two Medics, an Aerial, an Engine, and an EMS Supervisor. Modern decontamination and turnout gear facilities will protect the long-term health of the firefighters.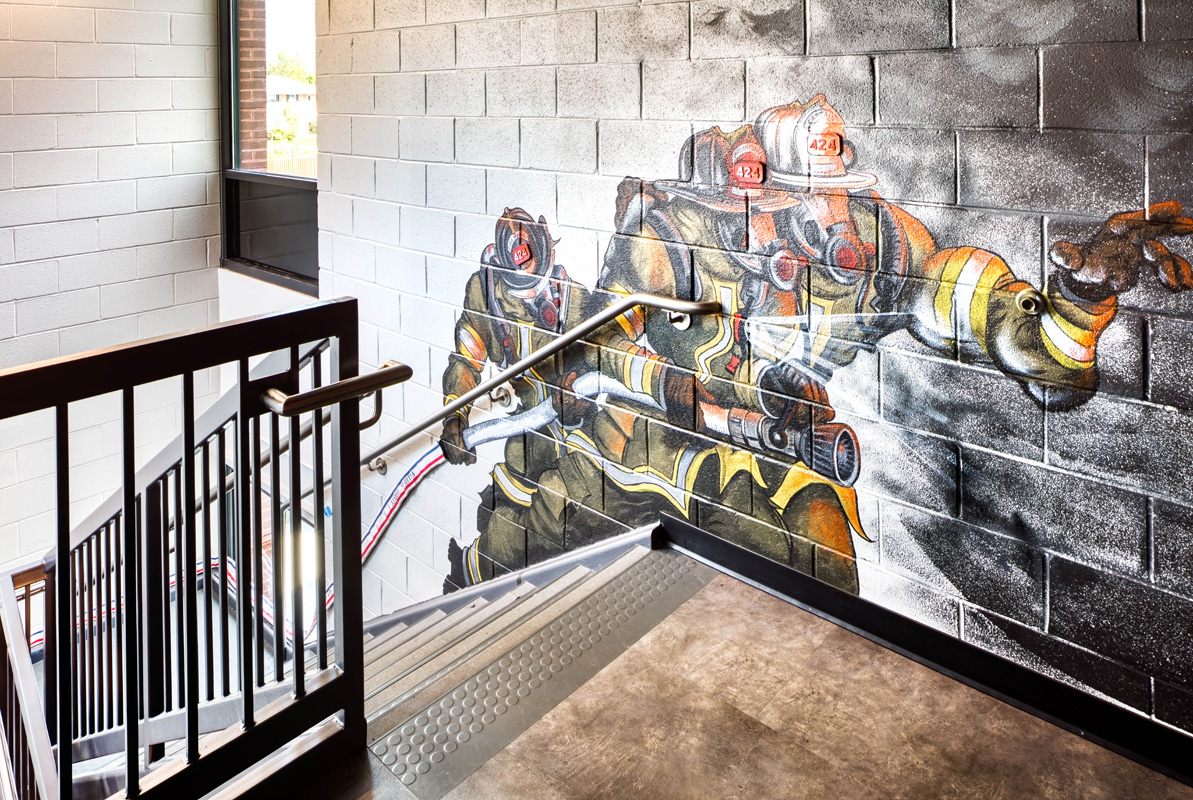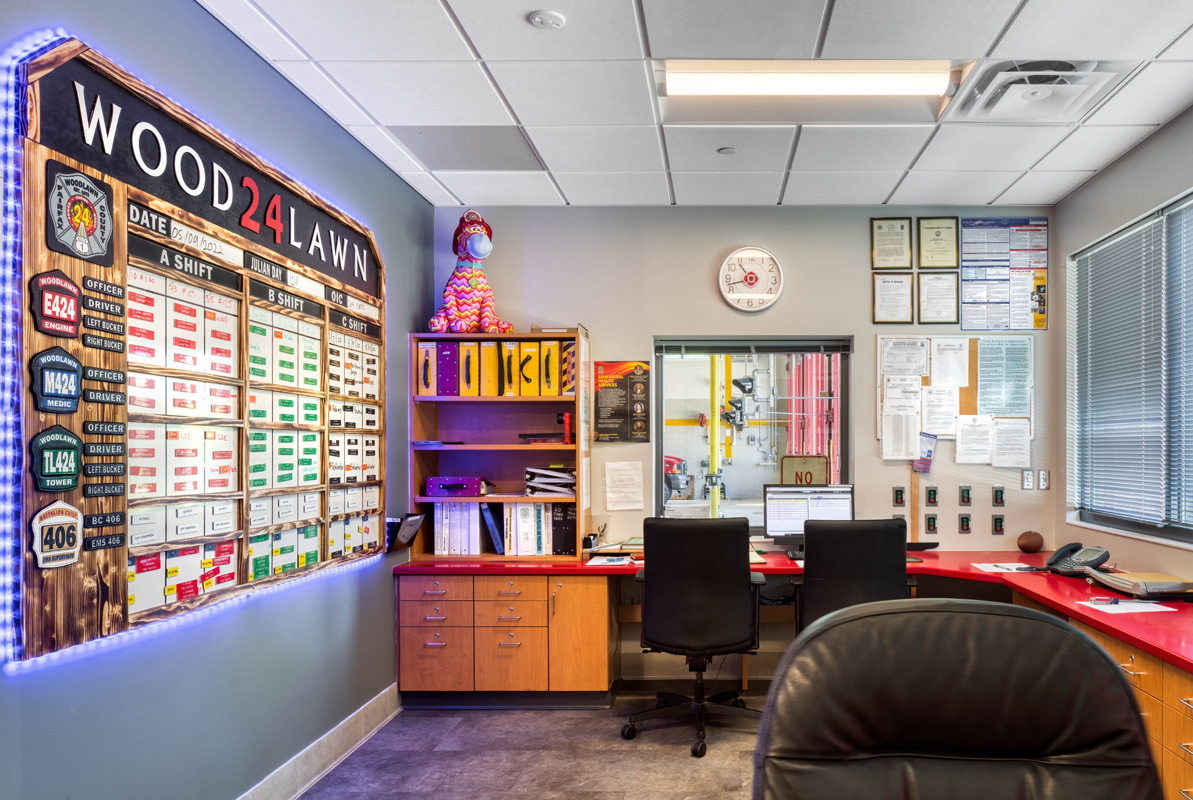 Bunk rooms and separate locker/shower facilities for men and women are located on the second floor, with two stairwells positioned for easy access into the bays and a fire pole providing direct access to the apparatus floor. Office spaces and living spaces join apparatus support on the first floor.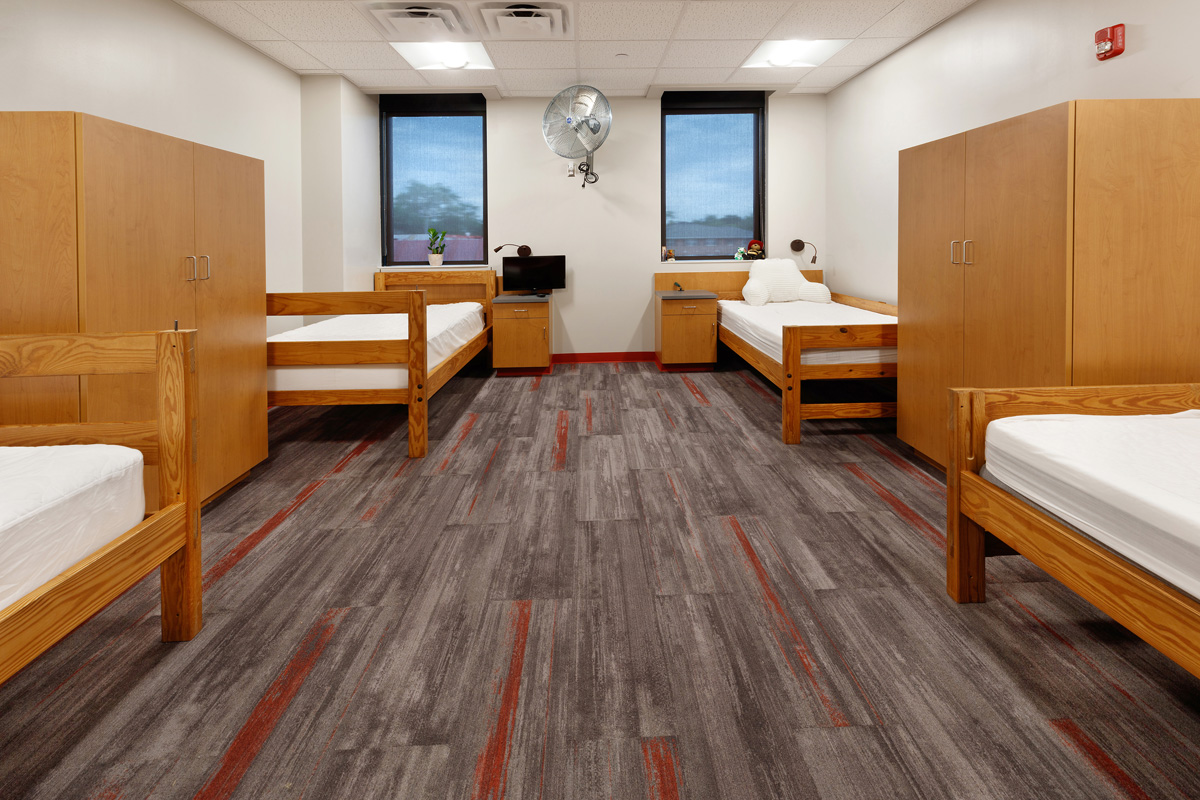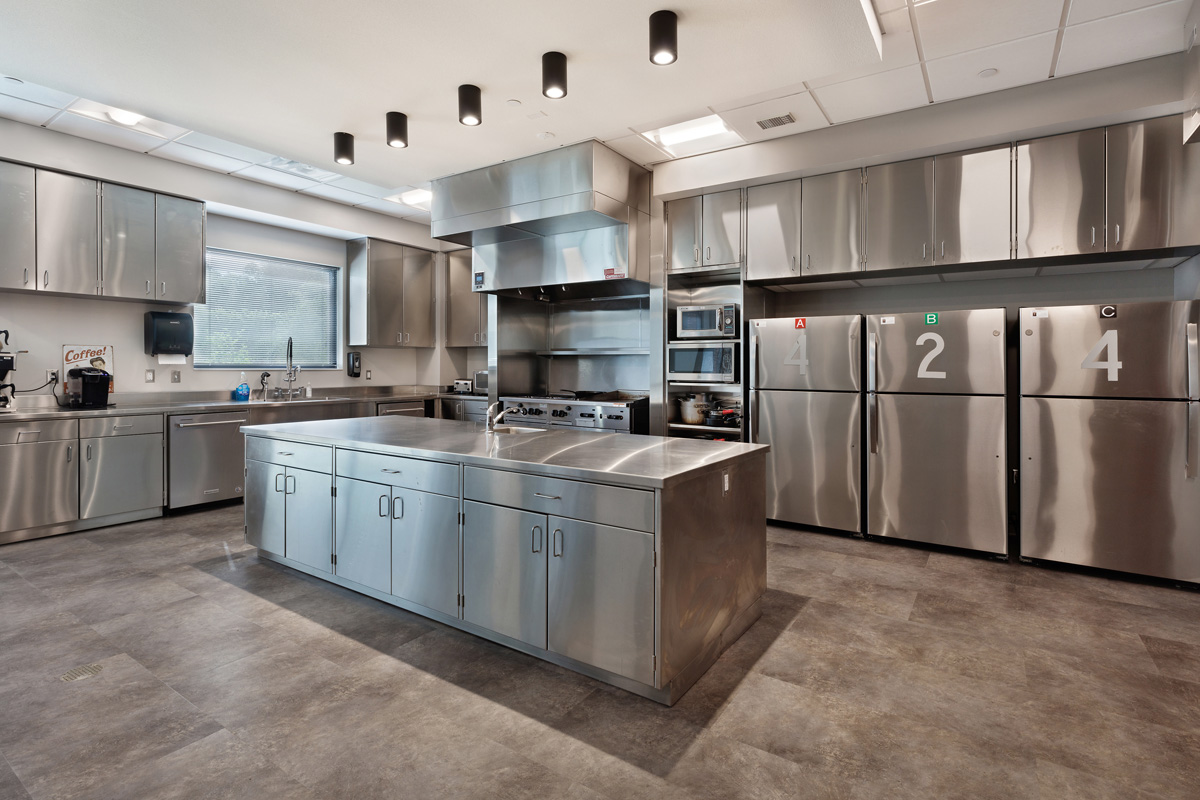 The building will employ low-maintenance materials and superior insulation to minimize long-term operating costs. The project has a goal of LEED Silver certification. The project team used cutting edge software to select the best long-term approach for mechanical, exterior enclosure, and lighting systems.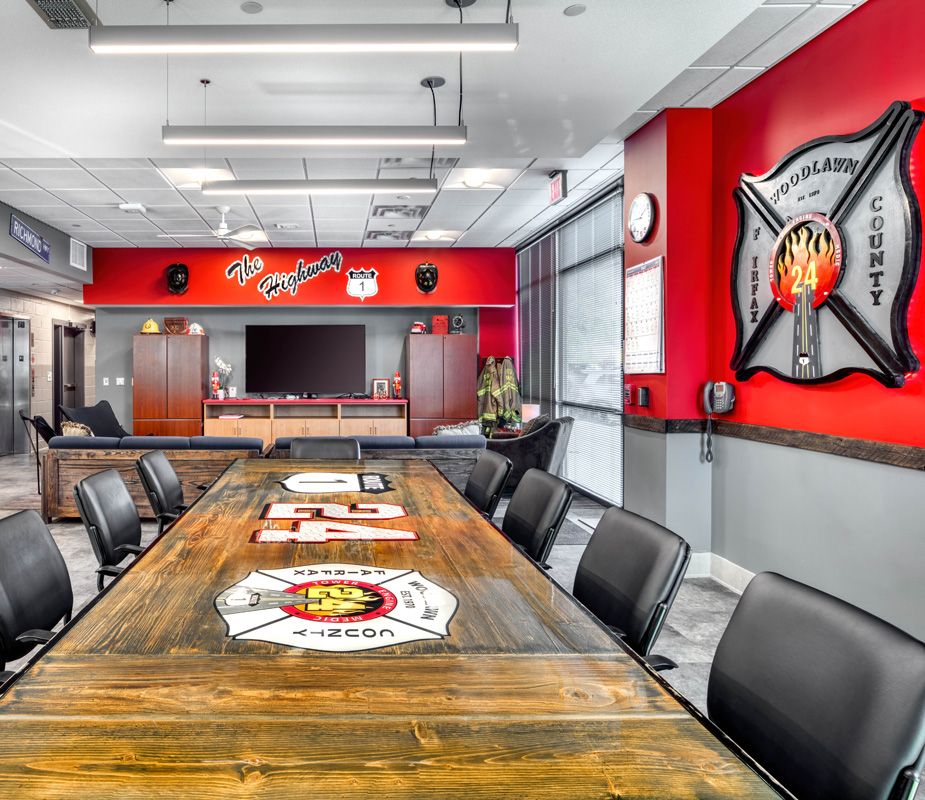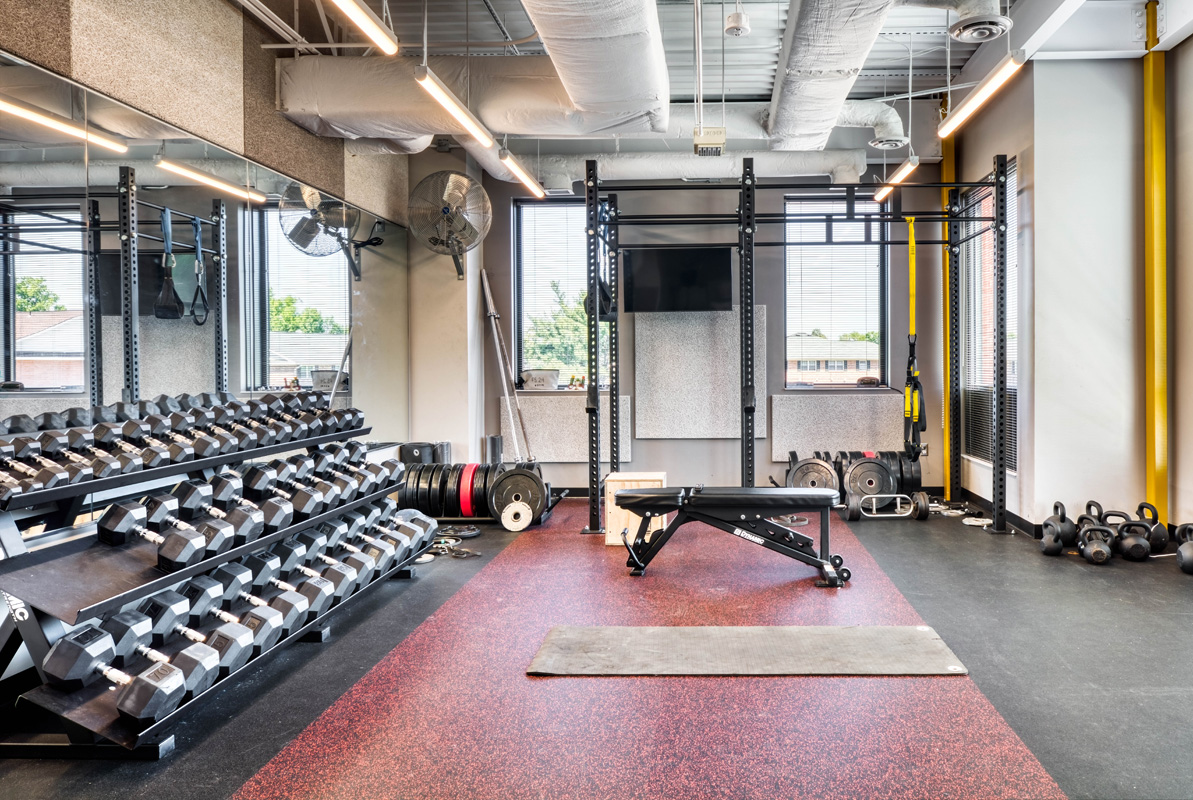 Take A Look Inside!