Ramsey Fire Station No. 2
Ramsey, MN
After BKV Group completed a planning & feasibility study in 2012, the Ramsey Fire Department retained BKV Group to continue design development for a new station. The project entailed a thorough  review of the program and area specifications, with the design team also completing development of the floor plan, exterior design, and massing.
Client: City of Ramsey
Type: Fire/EMS
Size: 12,000 SF
Symbolic Exterior
The exterior of Ramsey Fire Station No. 2 is designed to inspire civic pride and increase public awareness of the Fire Department – two goals that are crucial for recruitment and retention of volunteers and is finished with high-durability, low-maintenance materials to ensure its long-term viability for the City of Ramsey.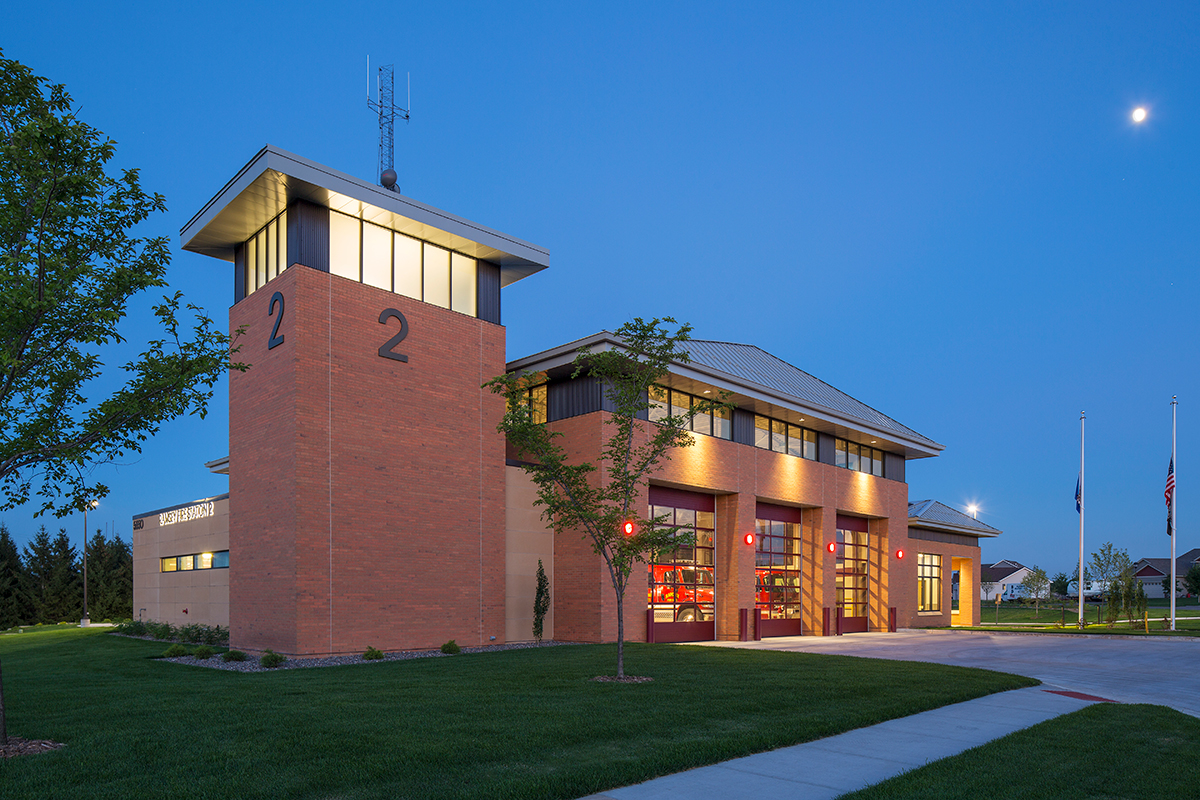 Enhanced Interior
The interior design aims to improve the existing station's facilities by providing enhanced carbon monoxide containment, facilities to accommodate a multi-gender workforce, improved physical and classroom training facilities, and a flexible day room and kitchen facility to be utilized as a shared training space. The design also includes more functional gear and equipment storage and maintenance areas than the existing station and integrates a hose tower, while also including a small bunk room to provide sleeping quarters outside of the day room and training room for when overnight staffing is required by their paid-on-call staff.