The Riverwalk District
Tampa, FL
The Riverwalk District is an eight-story, 410,000-square-foot student housing development near Tampa University in Tampa, Florida featuring 209 units and 606 beds ranging from studio to 5-bedroom options. Structured parking for 362 parking spaces plus bike spaces is located on the ground level with all sides being wrapped with dwelling units thereby screening the parking from the major streets.
CLIENT: Related Companies
TYPE: Student Housing
SIZE: 8 stories, 209 units, 606 beds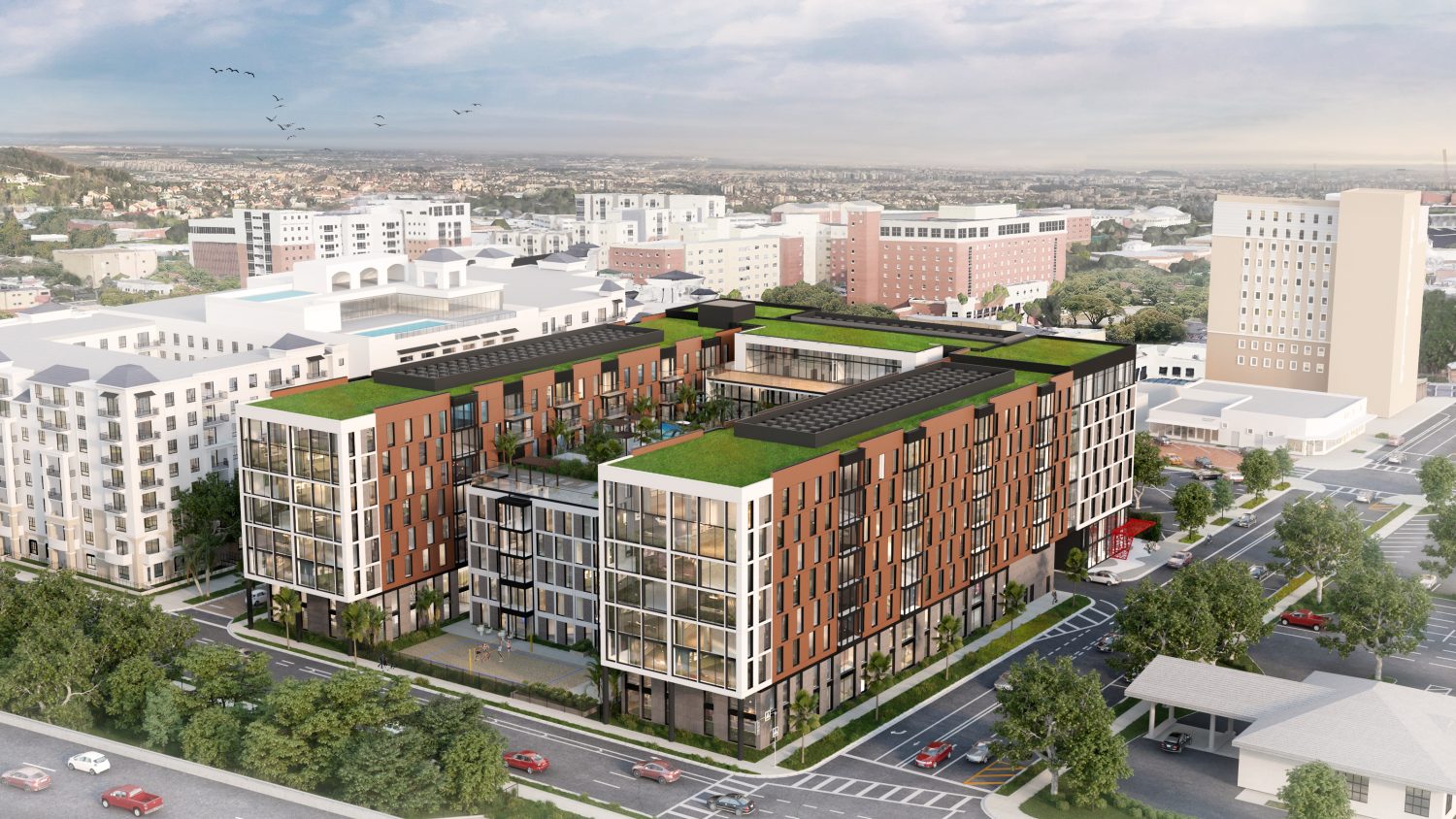 Curated Design Around Every Corner
The design of the building will create an urban corner with ground-level leasing and amenity spaces facing the north and northeast corner. Also, along the north side adjoining property line, there will be a coffee lounge with additional amenity spaces, and the exterior structure consisting of terracotta, porcelain tile, metal panels, and glass. The form of the building relates to the height and scale of the surrounding context and the configuration of the building allows for expressions of horizontally and vertically designed building footprint, capped by an amenity deck on the seventh level to take advantage of views to the city.