Shakopee Soccer Complex
Shakopee, MN
The facility for the Shakopee Soccer Complex consists of two distinct buildings separated by a canopy structure to provide sun screening and weather protection for users of the complex. The two buildings have specific functions to accommodate the recreation activities of the site.
Client: City of Shakopee
Type: Community
Size: 8,000 SF
Functionality
One building includes restrooms, concessions and storage for City maintenance equipment at the site. Bathrooms are accessed from two sides for ease of identification and to reduce congestion during heavy soccer activity. The second building includes a meeting room and a flexible storage area to be shared by the local soccer association and the City Parks and Recreation Department. The meeting room functions as a tournament headquarters throughout the soccer season and also as a meeting room for neighborhood groups on a reservation basis.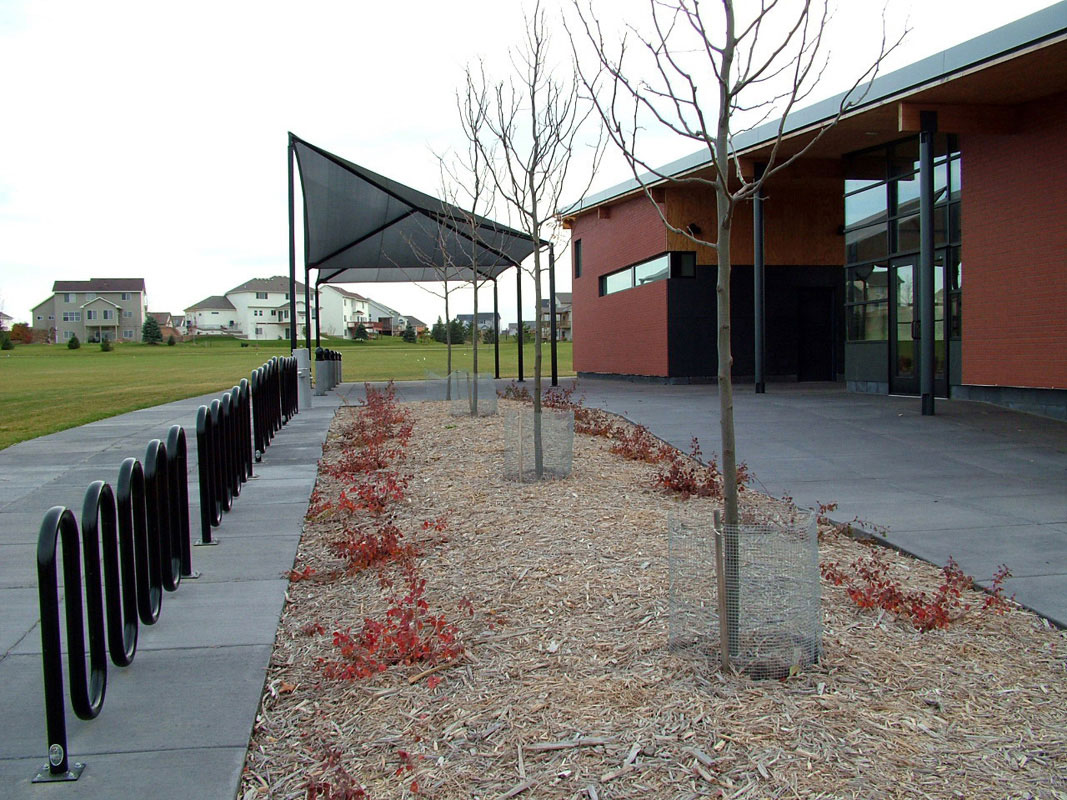 The buildings are situated on an oversized concrete plaza that includes areas for picnics, allowing groups to gather during events at the complex.