Located in Minneapolis' North Loop, this project is defined by 3 words: Eclectic, Boutique, and Soho. The final interior concept was the driver for all elements in the project, down to the functional programmatic elements and space plans required for a high-end luxury condominium building. Final design, finishes, and furnishing all evoke these concepts in providing a new offering in the North Loop neighborhood.
Client: greco
Type: Housing, market-rate
Size: 57 units
Amenities include a large lobby space with a dramatic fireplace, custom brass bar for happy hours and a variety of seating options for residents to socialize and work.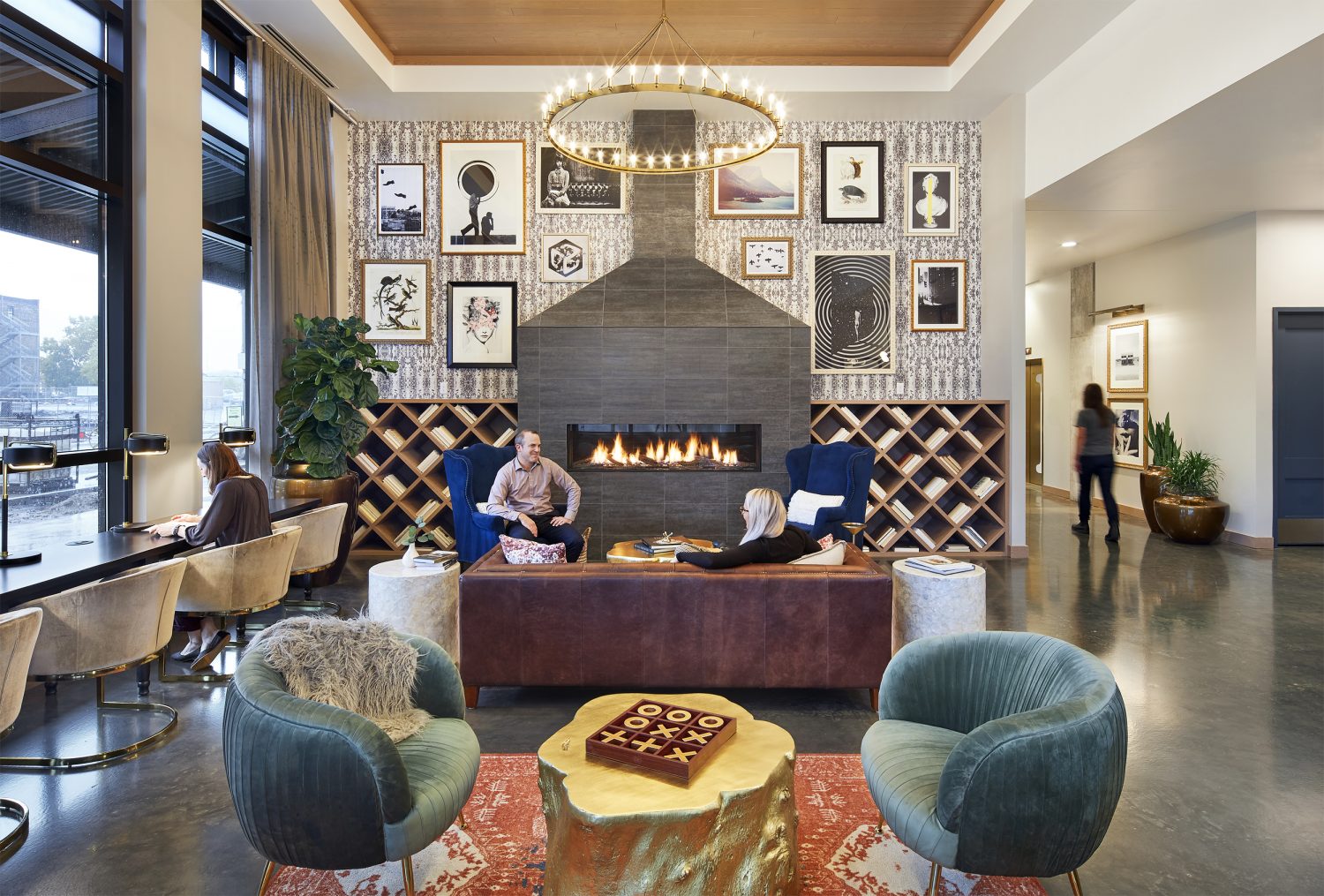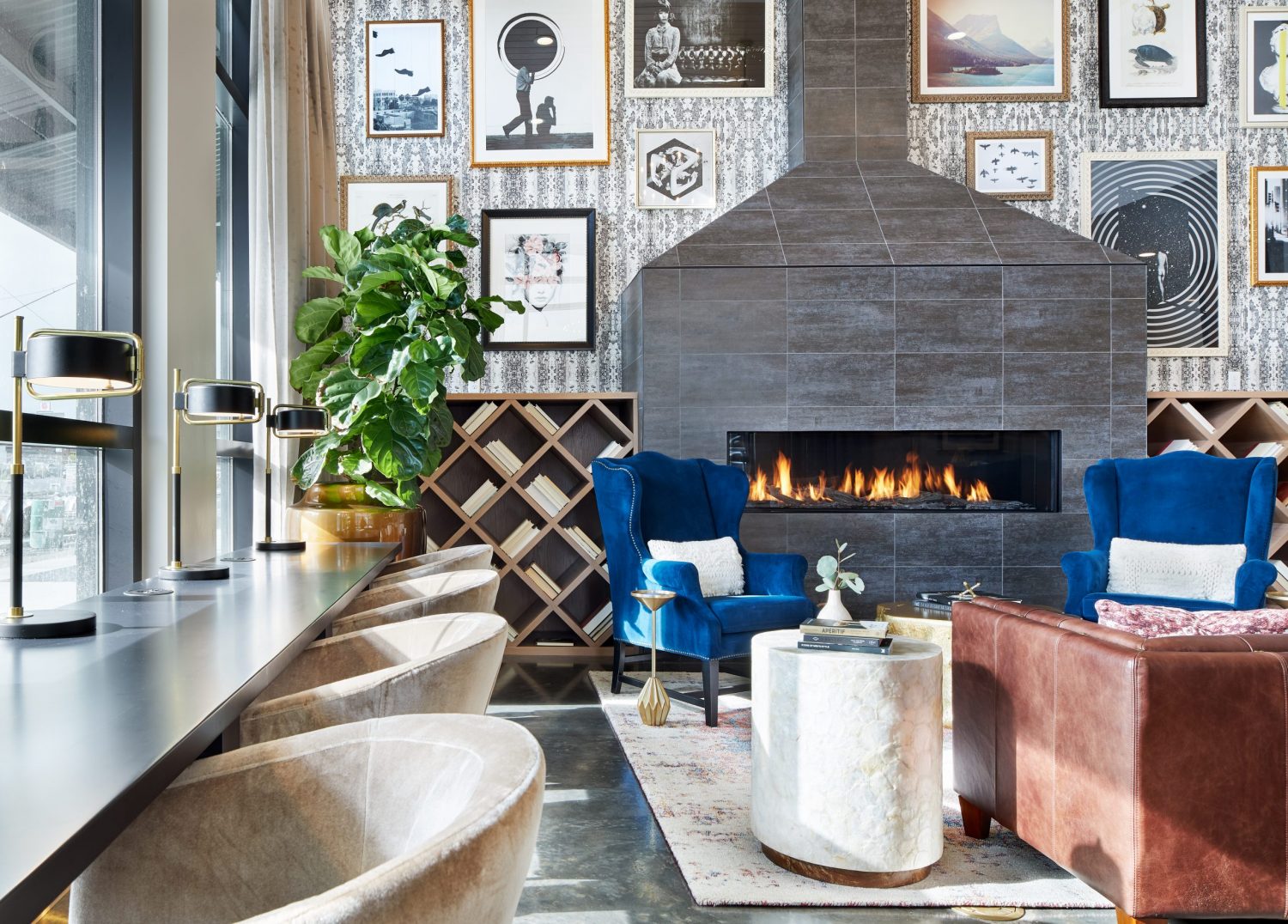 Unit entries are framed with wood veneer and custom wall sconces to create a hospitality feel coming home. Two unit palettes are provided within the unit mix for a variety of options for potential buyers along with 2-story penthouse options.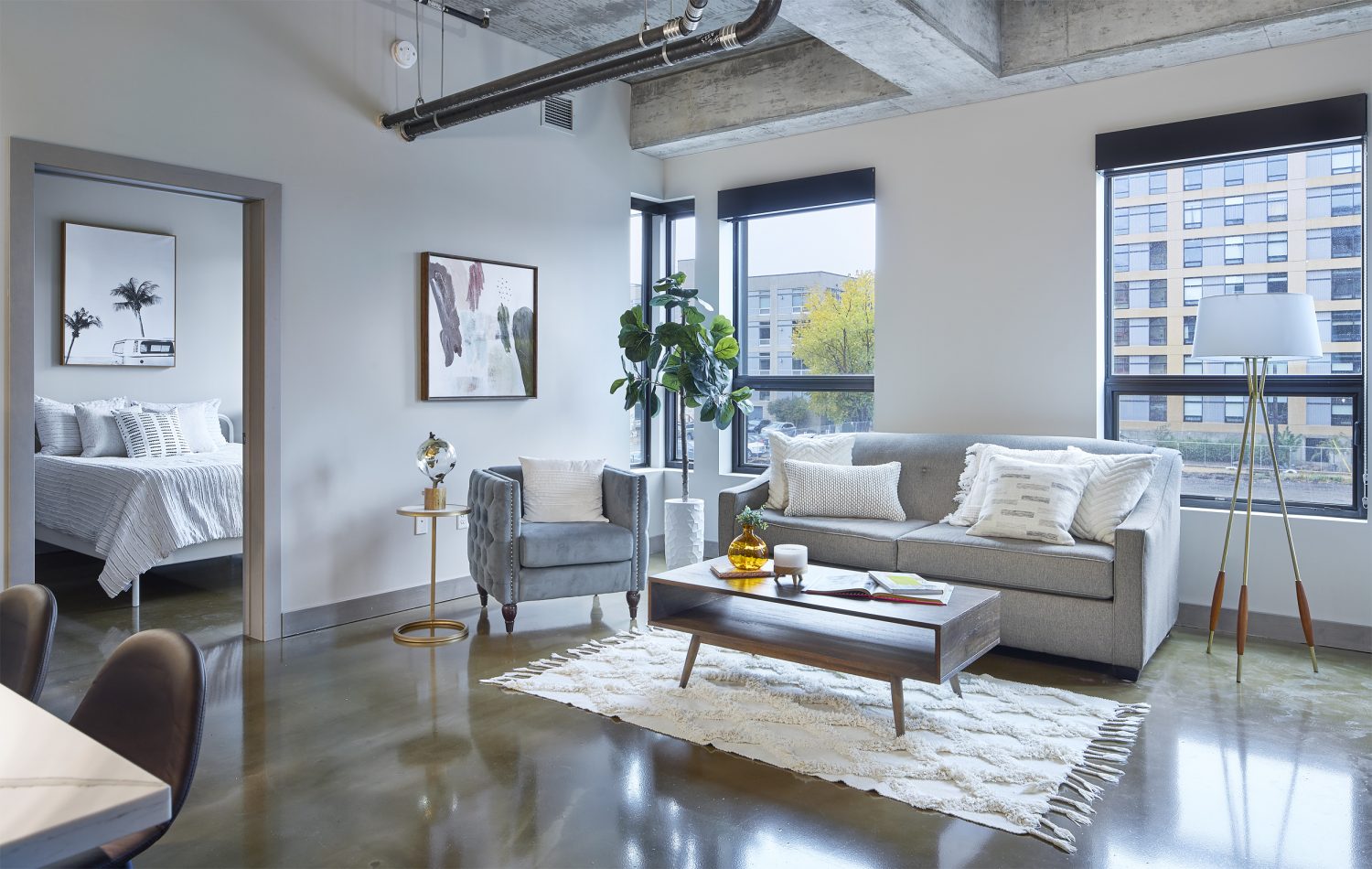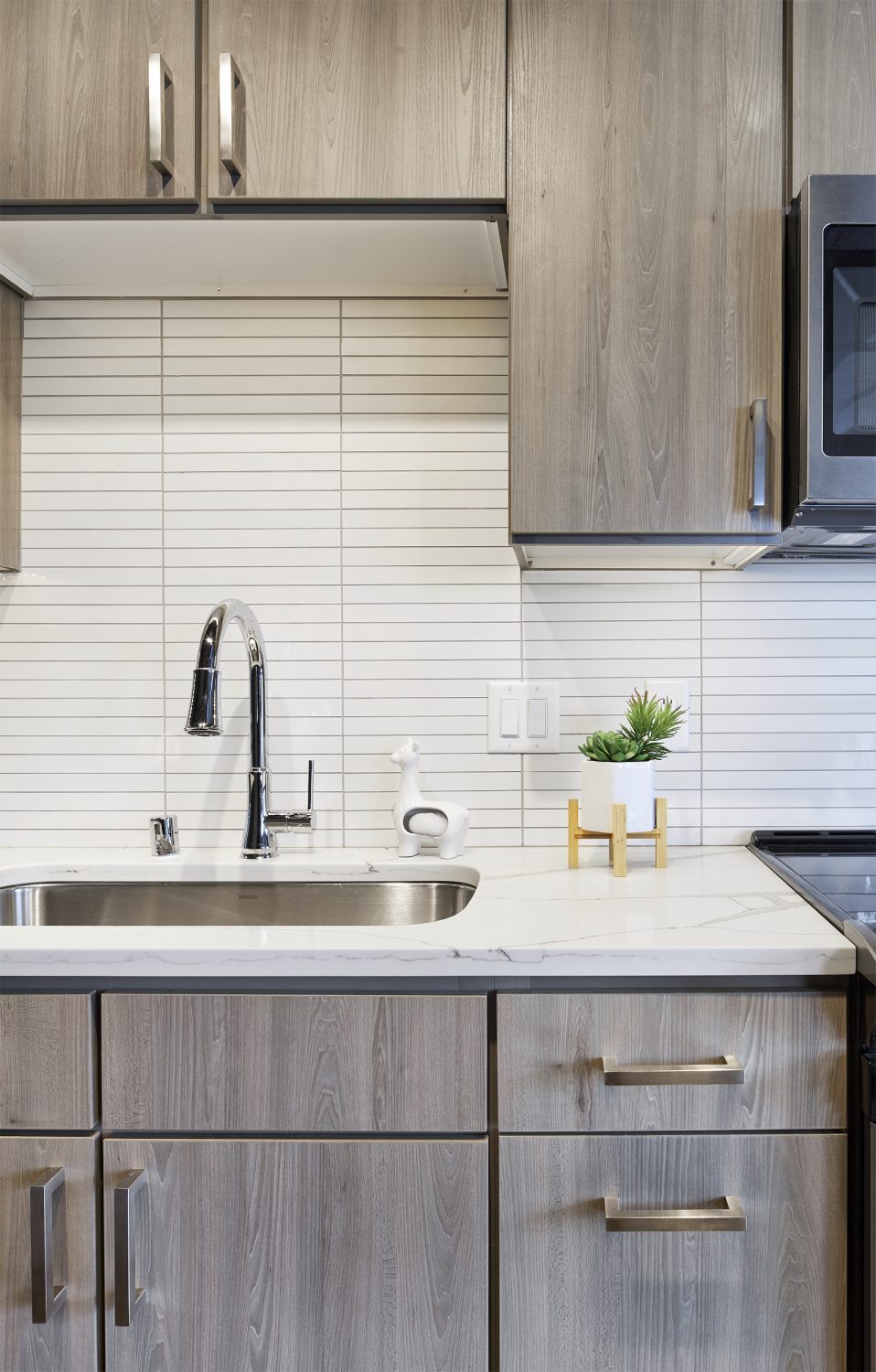 A large rooftop deck provides ideal views of downtown Minneapolis for residents congregating at the outdoor bar and grilling stations, firepits and banquette seating surrounded by beautiful plantings.