Eleven40 is named for its street address on Wabash Avenue in Chicago.  The neighborhood abounds with large scale street murals, including one by Chicago Artist Hebru Brantley that was covered when Eleven 40 was built.  The vibrance and character and artistic quality of the neighborhood was important for the design team to respect and integrate into the project.  The concrete streetscape was something for the design team to purposefully contrast and was viewed as an opportunity for inspiration in both interior and exterior spaces. The city of Chicago's commitment to creating green spaces throughout the city was a driver to incorporate greenery within all aspects of the project.  Eleven 40 is a residence that focused on supporting a live, work and play philosophy for all its residents.
Client: CA Residential
Type: Market Rate, High-Rise
Size: 26-story, 320 units, 22,000 SF of amenity space
Eleven40's design ethos focuses on developing contrast and layers where the built and natural environments collide.  Interior spaces are full of life with greenery that is carried from the outside in and provide a contrast to a modern glass and concrete tower.  Amenity spaces are designed to enhance the resident experience and cater to a variety of social activities.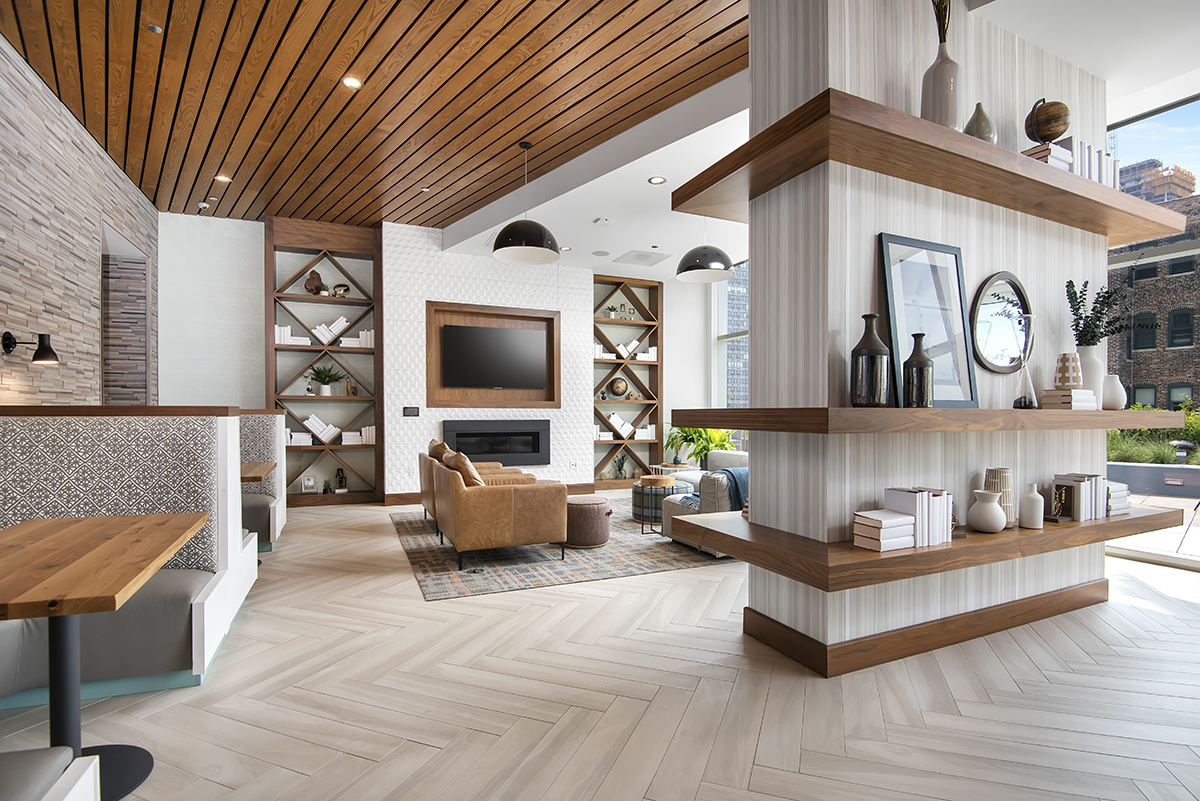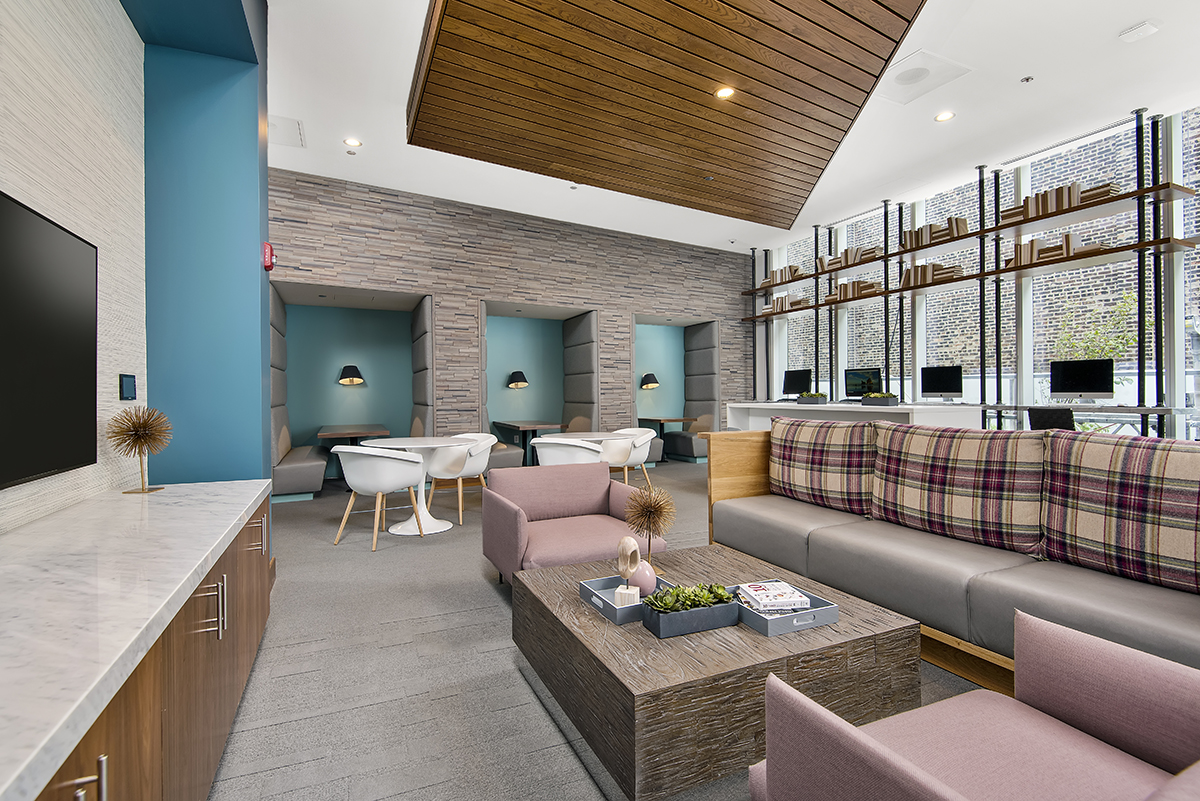 Amenities
A robust amenity package spanning interior and exterior social and workspaces along with thoughtful residential unit design allowed for a new apartment building that expresses creativity, life, and artistic flair of its own. The 5th floor is dedicated entirely to amenity space with floor to ceiling windows, light wood-look floors, and pops of color in the art and furniture making for a really bright and vibrant space.  This floor is meant to be active, and the design certainly caters to each and every activity.
The co-office space is a quiet zone for residents to work or study, while the Gaming area offers everything from board games to arcade games and skee ball.  There is a Jam Lounge for the music lovers, and a Fitness and Yoga studio for the athletes. The Fireplace/Media Lounge is equipped with a kitchen and wine bar for parties and events, while the Brewing Station offers residents coffee in the morning and cold beer in the evening.