Preserve at Shady Oak
Minnetonka, MN
Preserve at Shady Oak consists of 220 new affordable, family units split between two buildings offering urban design in a suburban location. The buildings are separated by an expansive courtyard which include a pool, playground, lounge, and grilling stations. Various courtyards and an interplay between buildings and the surroundings create a wide range of private and public spaces for an active community.
Client: dominium
Type: afforDable, MARKET-RATE
Size: 220 units
The building exterior provides clean, modern lines and colors drawn from the surrounding nature. The palette uses warm, earth tones playing off of a crisp white field creating a bright, welcoming experience.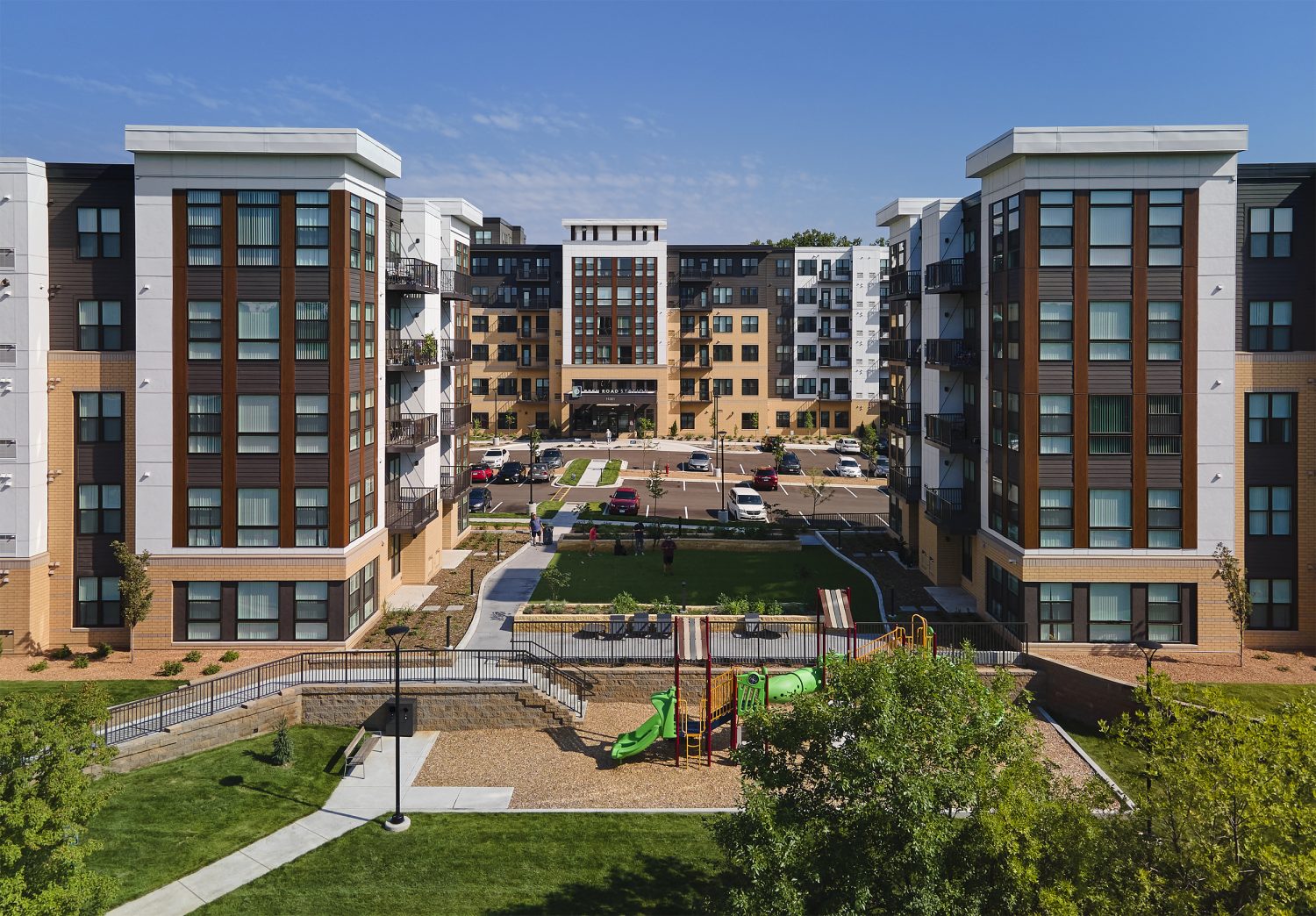 Residents and guests are greeted by the lobby's expansive space with a two-story mural and grand stair. An abundance of glass opens the lobby onto the outdoor courtyard and adjacent clubroom where the finishes and patterns are carried through the flooring, ceiling, and details. A mixture of wood, metal, tile, and creative graphics push an eclectic and edgy feel.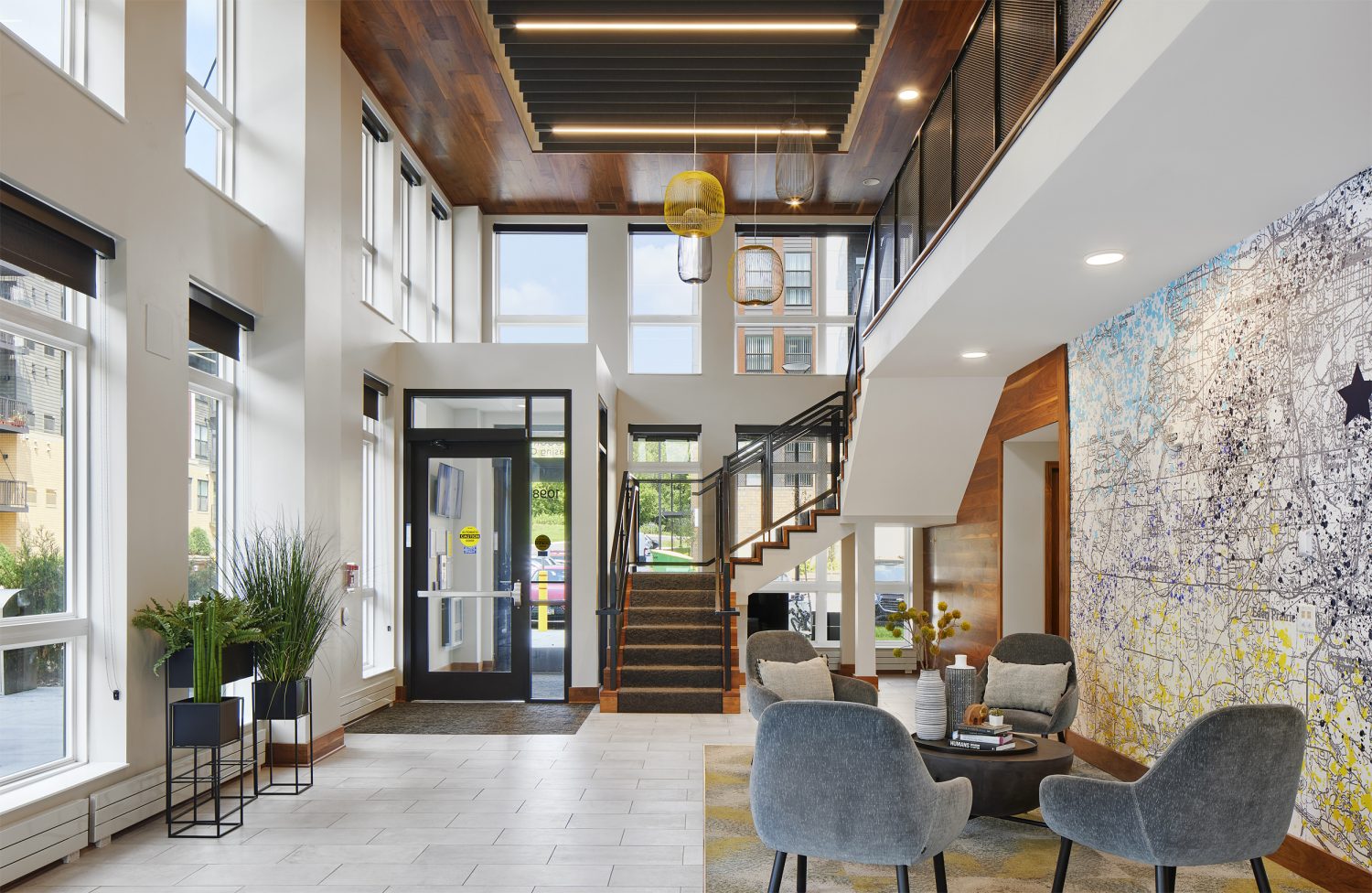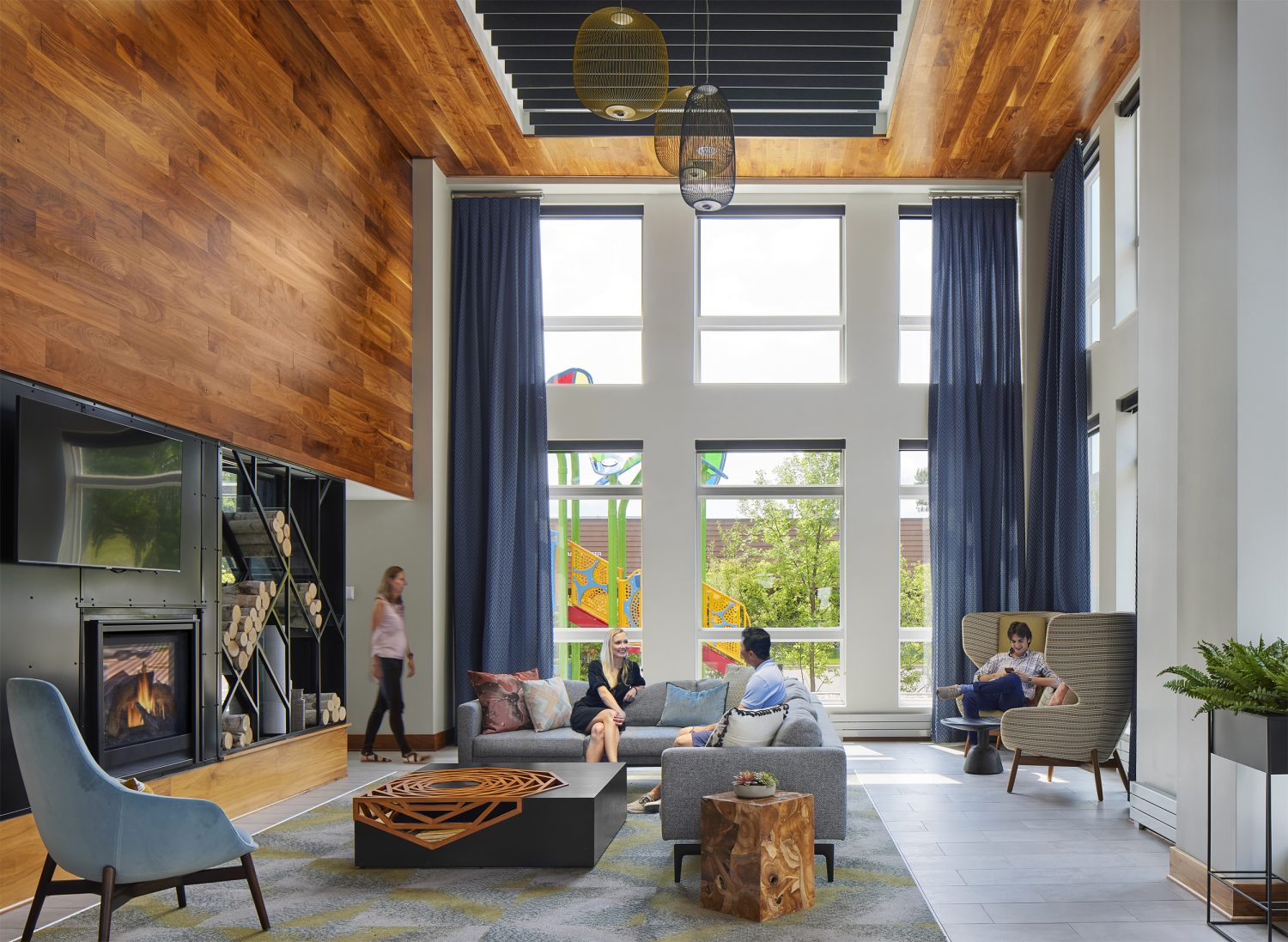 The clubroom allows for multiple groups to gather and work with a variety of seating arrangements around a central fireplace and built-ins with clubrooms in both housing buildings. Dramatic decorative lighting creates additional features and levels of accents in the amenity spaces.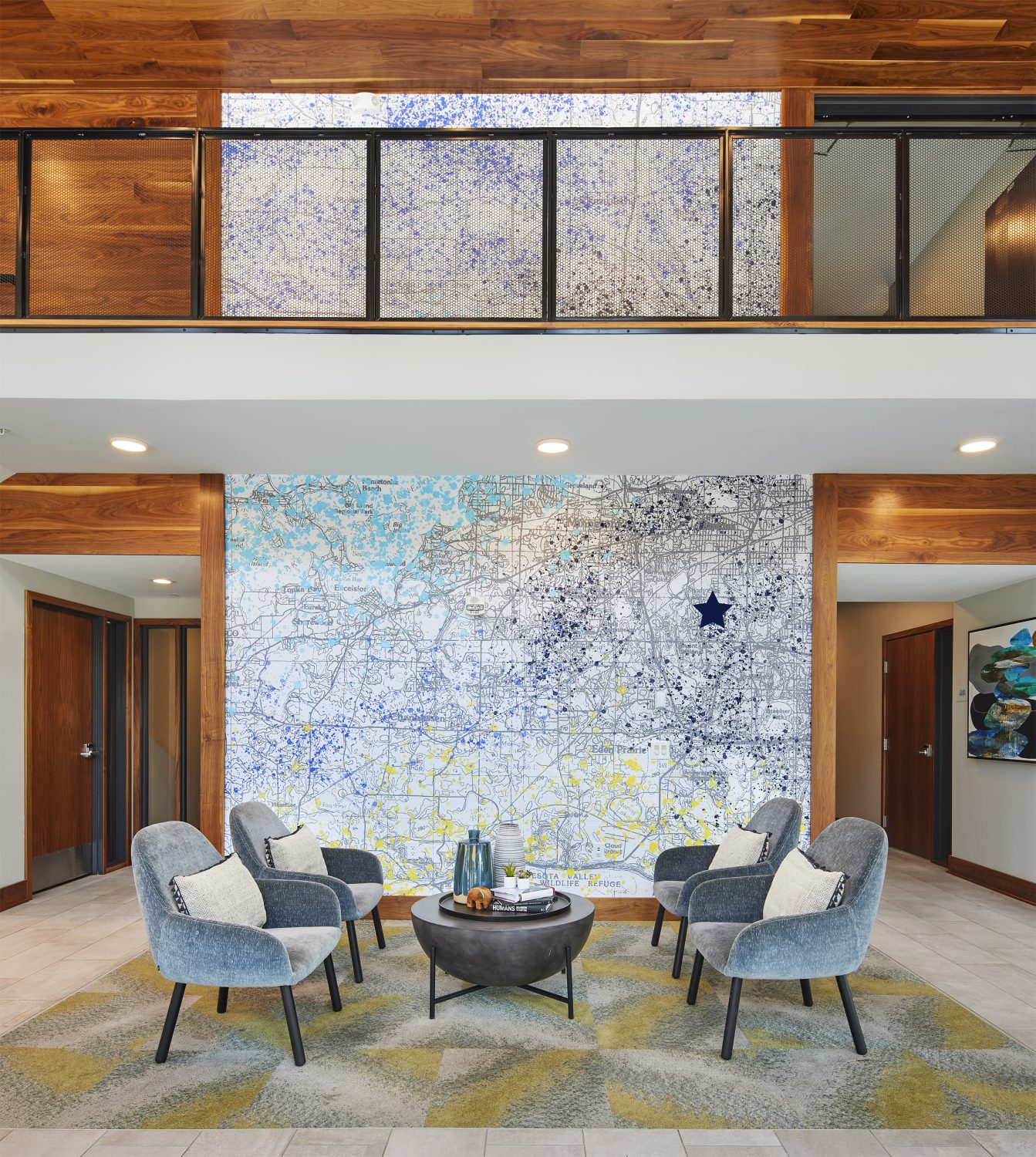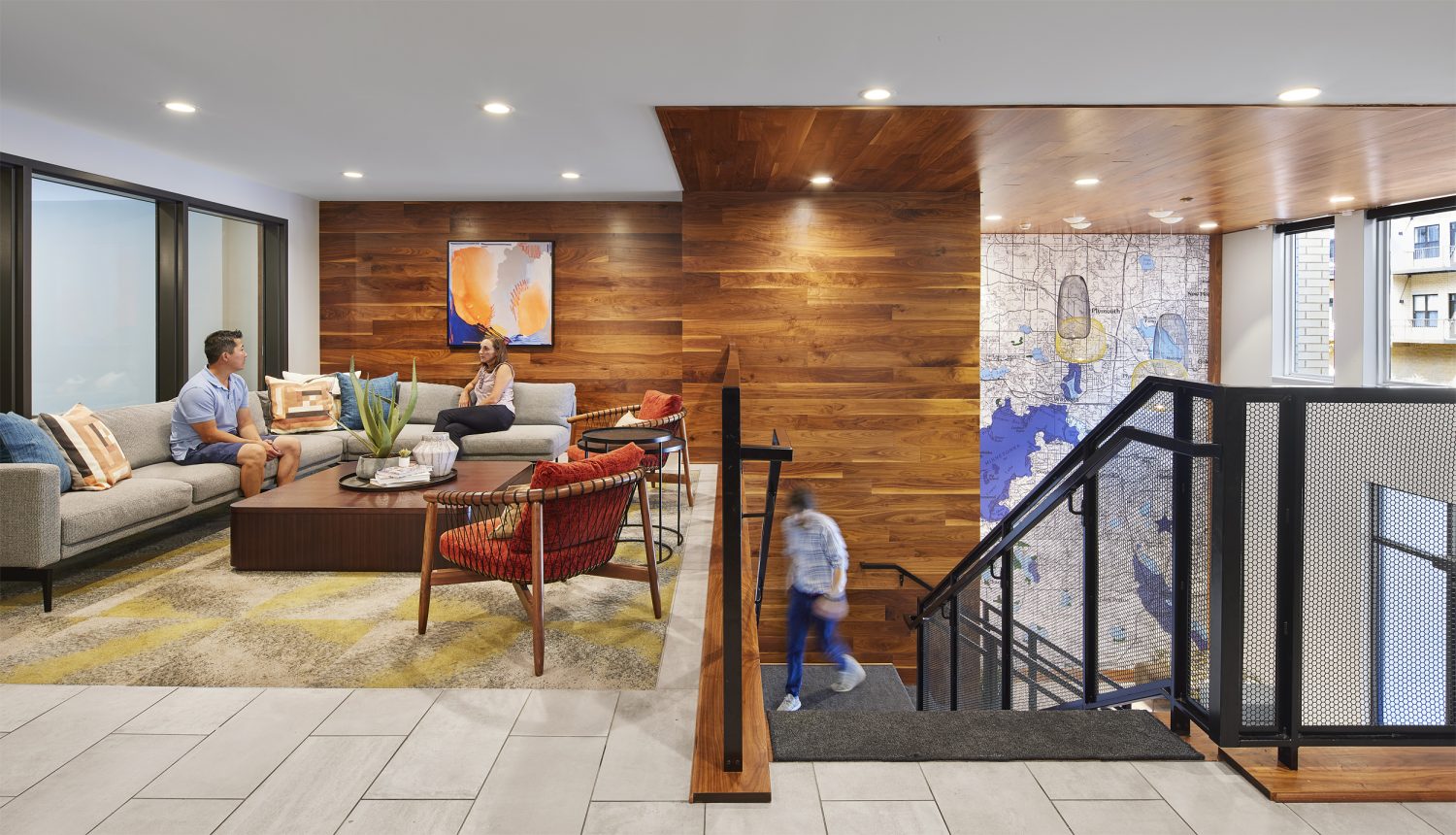 A large fitness room, swimming pool, bike lounge, and two-story kids playroom focus on wellness for all ages with additional walking and running paths connecting residents to the neighborhood trail system.