Millberry Apartments
St. Paul, MN
Millberry Apartments is a 121-unit affordable workforce housing apartment community consisting of one, two, and three bedroom apartment homes. The buildings are located just steps away from the Light Rail Green Line at the Westgate Station, and are adjacent to an existing Dominium apartment community, 808 Berry. Dominium acquired the land from Weyerhaeuser Lumber in June of 2016, and started construction on the project in June of 2018.
Client: dominium
Type: afforDable
Size: site (2 acres); building (130,000 SF)
Located at the former Weyerhaeuser lumber site in St. Paul, MN and phase one of a larger housing development that also includes a senior housing building, Millbery provides 121 units of affordable housing for families.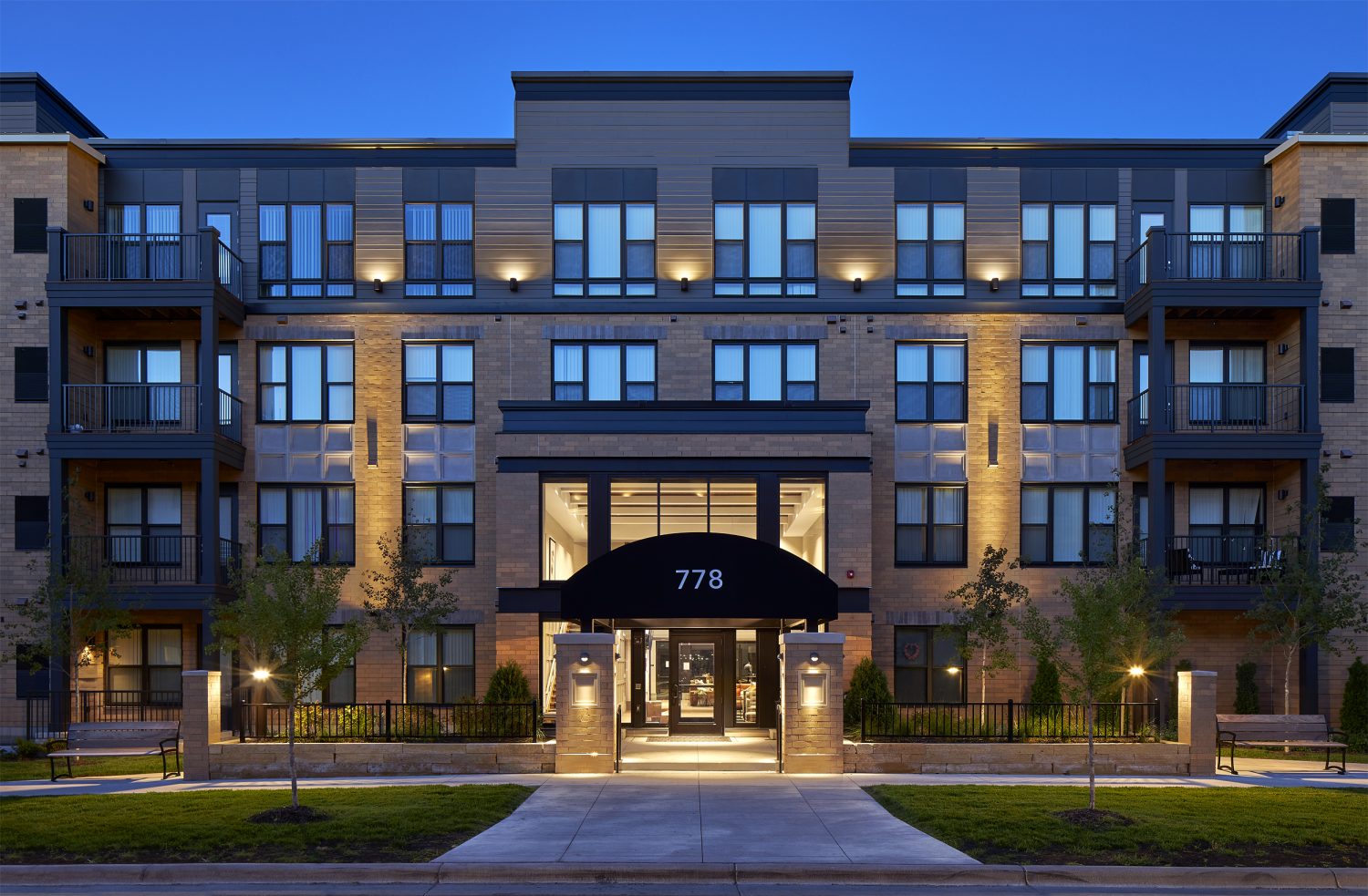 Multiple seating arrangements in the clubroom provide opportunities for gatherings, both large and small. A grand, two-story fireplace creates a focal feature in the space. A kitchenette flanked by built-in booths provides a cozy nook for residents to work or converse. A bright and fun indoor kids' room with play structure, books, and interactive gaming system provides a space for even the littlest resident.