Leech Lake Justice Center & Tribal Police
Cass Lake, MN
The Leech Lake Band of Ojibwe is a Native American tribe located in central Minnesota. The band has more than 11,000 members and the reservation covers more than 700,000 acres, across four counties. The Band's goal was to develop a central tribal government center, including a regional justice center and tribal police facility.
Client: city of Cass Lake
Type: Law Enforcement, Courts, Justice
Size: 30,000 SF

The Band hired BKV Group to assist with refining and finalizing the project to help meet operational and budget goals. The project includes two courtrooms, a main jury courtroom, a family/hearing courtroom, and all supporting court services spaces. BKV Group developed a design that expressed the Band's tribal culture and beliefs while including the standard best practices for security and judicial process. BKV Group and the Band developed the project in conjunction with Cass County.
The plan consists of a single-story building with clear circulation and separation between public, staff, and detainees. The design team incorporated engineering systems that allow for convenient future expansion. The exterior aesthetic uses classic and durable materials and follows the Band's direction to create a sense of modernity throughout their government spaces. As the design evolved, the team worked with the Band to incorporate traditional Ojibwe features to reinforce the sense of community and reflect cultural priorities.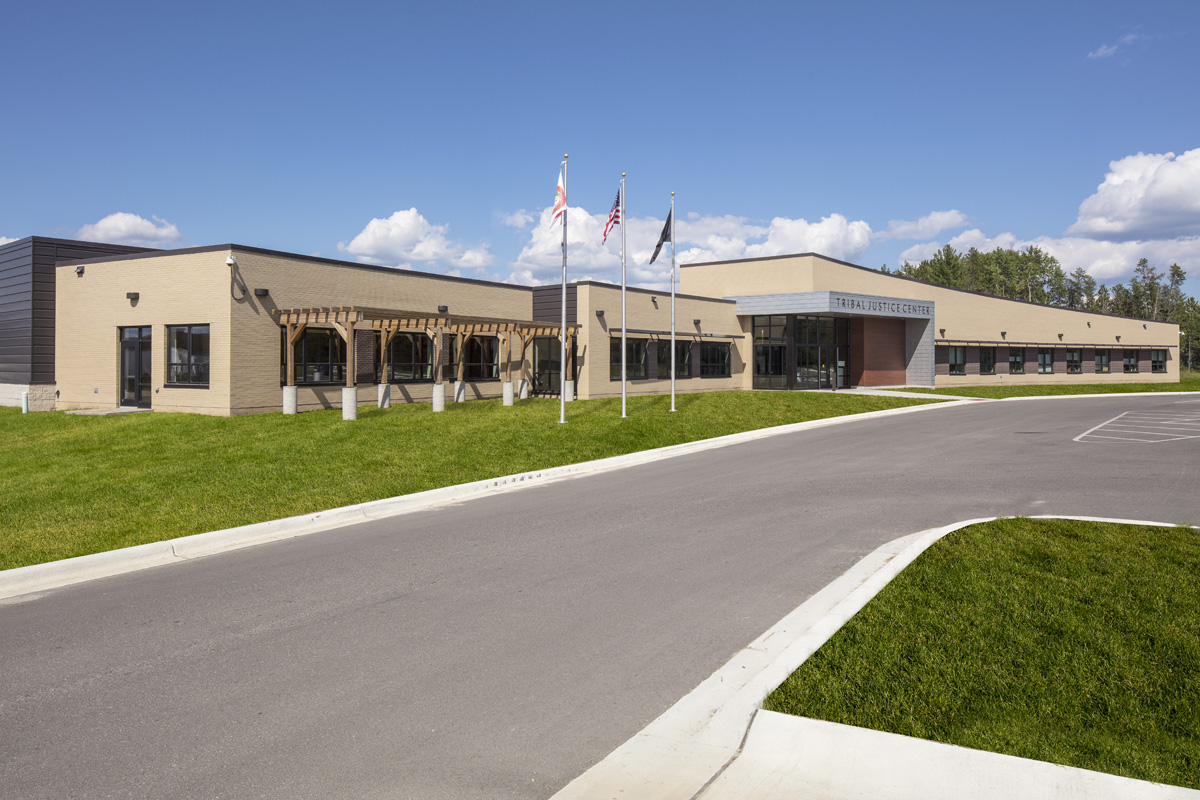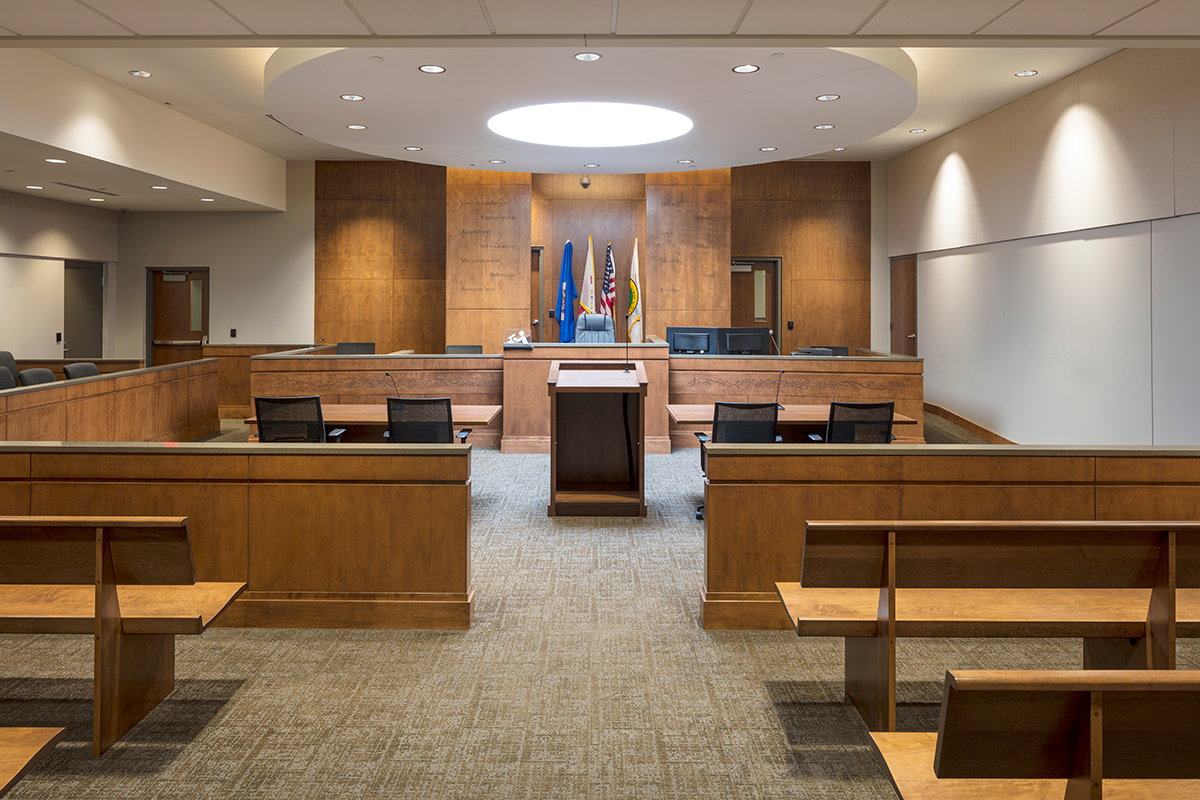 In addition to being focused on the Band's programmatic goals, the BKV Group design team also ensured that the Native American Government Center reflected Ojibwe culture and beliefs through its design.