Henrico County Short Pump Fire House 19
Henrico, VA
In a neighborhood northwest of Richmond, Henrico County had been using a prototype station for several years, but reached the point where it no longer met their needs. BKV Group's national expertise and innovative fire station planning were major deciding factors during the selection process with this fire station housing full-time staff, with 12 dorm rooms and three apparatus bays. The station is LEED Gold and was the Winner of the 2020 USGBC Virginia Community Champion Leadership Award for its sustainable focus on the quality of the interior environment for the firefighters and long-term energy efficiency (33% cost savings over a baseline building).
Client: Henrico County, VA
Type: FIRE / EMS
Size: 12,680 SF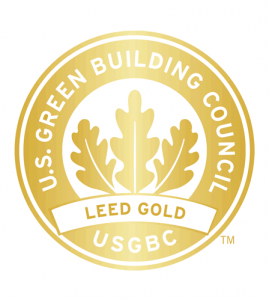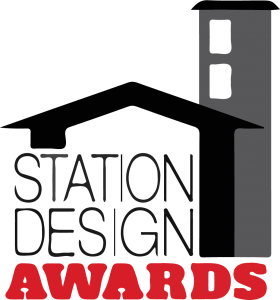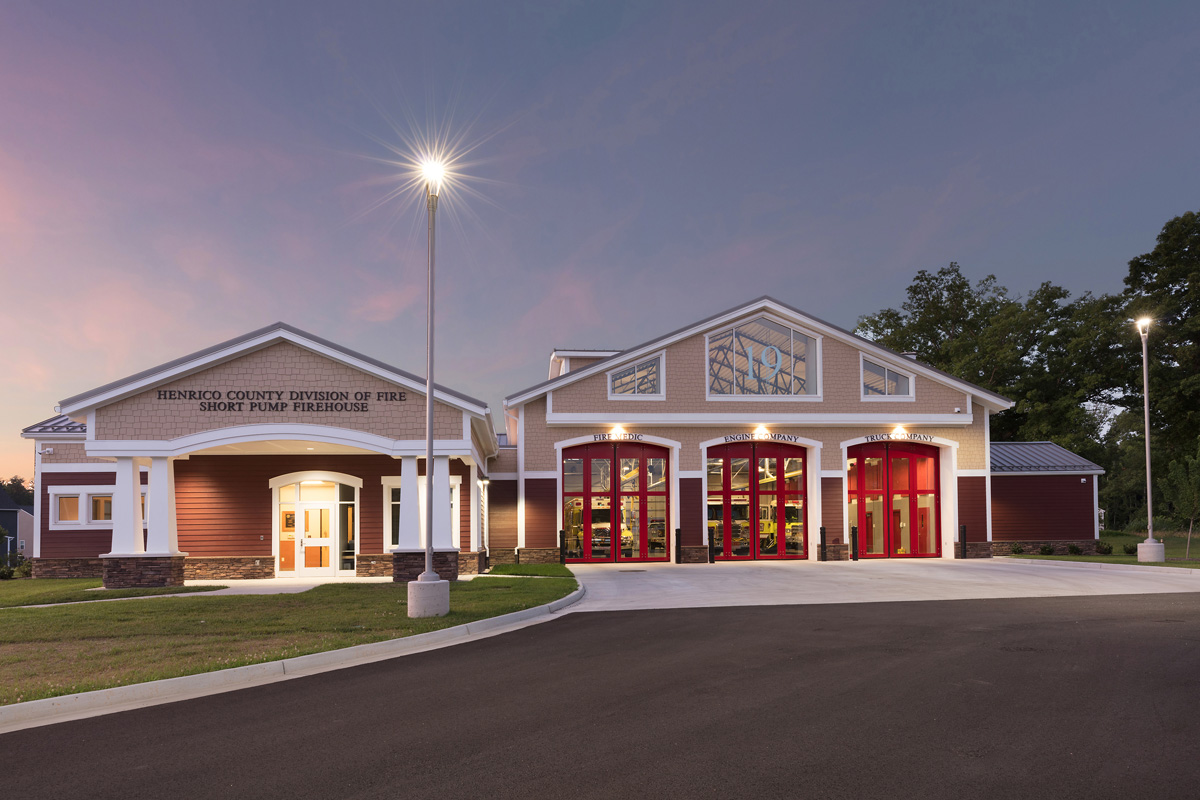 PROTOTYPE PLANNING
As part of the programming exercise, we are evaluating the dormitory and changing room configuration. Henrico Division of Fire desires to explore individual bunkroom options to facilitate stronger sleeping patterns for fire fighters. A known serious risk for fire fighters is sleep deprivation as normal sleeping patterns are often interrupted alert notifications. The apparatus bay layout – currently three drive-through bays – is also being re-evaluated to identify a more efficient use of space. We are evaluating several options including two full and two half bays, as well as five half bays to determine the optimum layout that addresses current needs as well as potential future requirements.
Turn out time is the critical response ingredient with respect to a functional fire house design. Per NFPA 1710 paragraph 4.1.2.1 (2), the Fire Department shall establish the following objectives (2) 80 seconds for Turnout Time for fire and special operations response and 60 seconds Turnout Time for EMS response. The goal for Turnout Time established by Henrico Division of Fire is under 60 seconds. The new prototype will be configured to support this goal.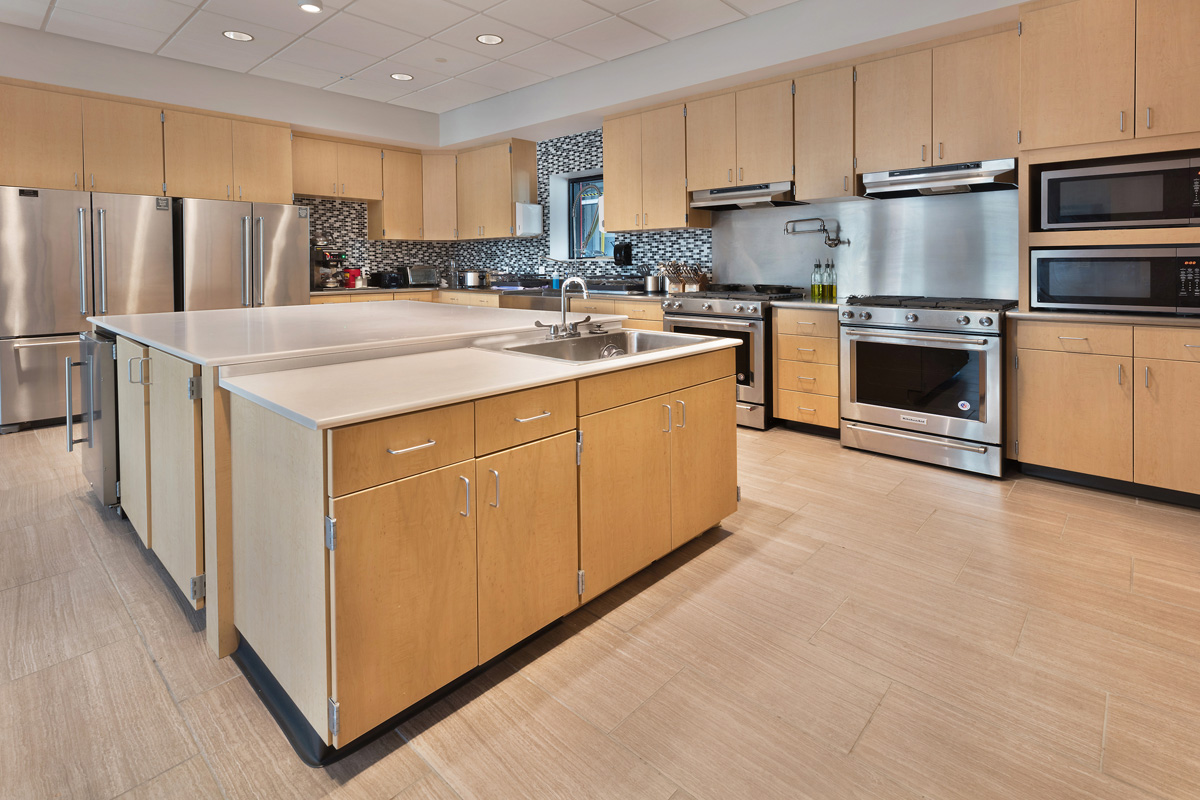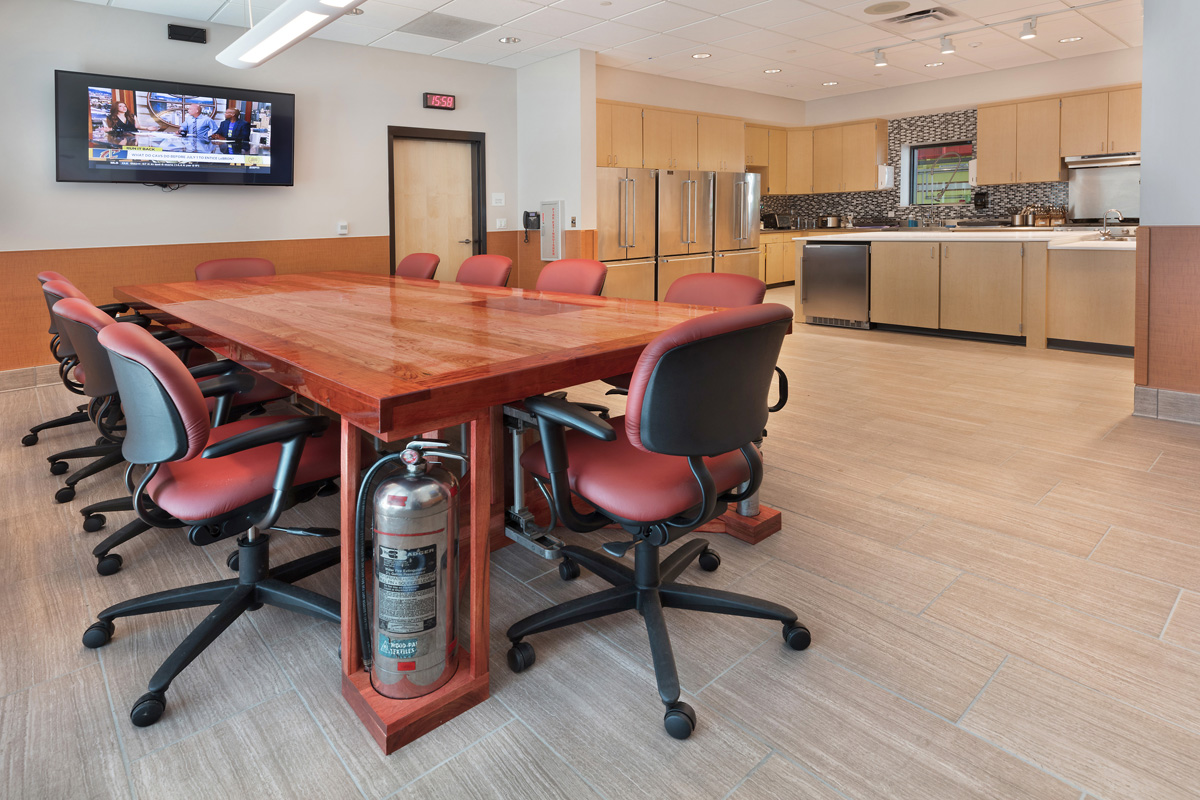 Public Engagement
Public engagement was very important to the client, as the project was the first for a newly elected County Supervisor. Key concerns of the neighbors included the aesthetic style of the firehouse, noise, landscape screening, and response paths. Subsequent presentations to the community focused on their key concerns with detailed landscape screening discussions and diagrams to show setbacks and response paths. BKV Group matched the materials and basic style of the surrounding neighborhood, taking special care to break up the massing, and brought physical samples of proposed materials to allow the neighbors to see firsthand how they matched those in their own houses.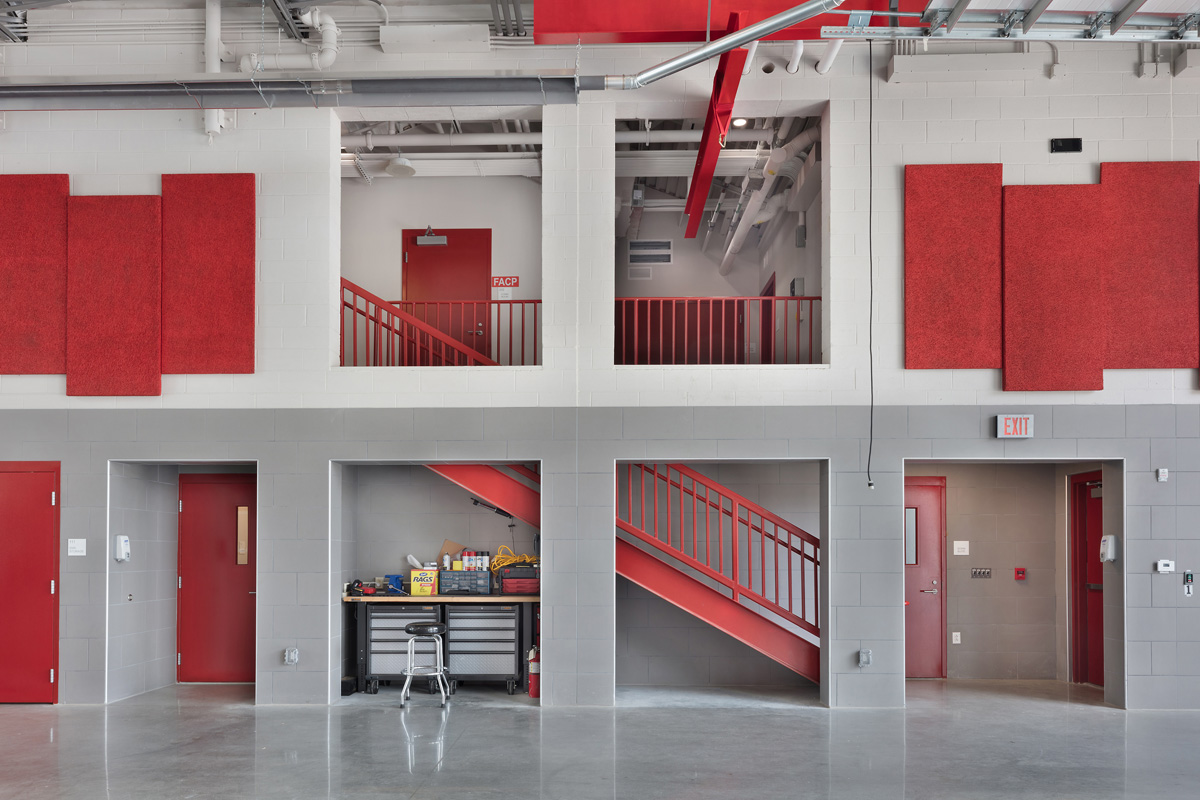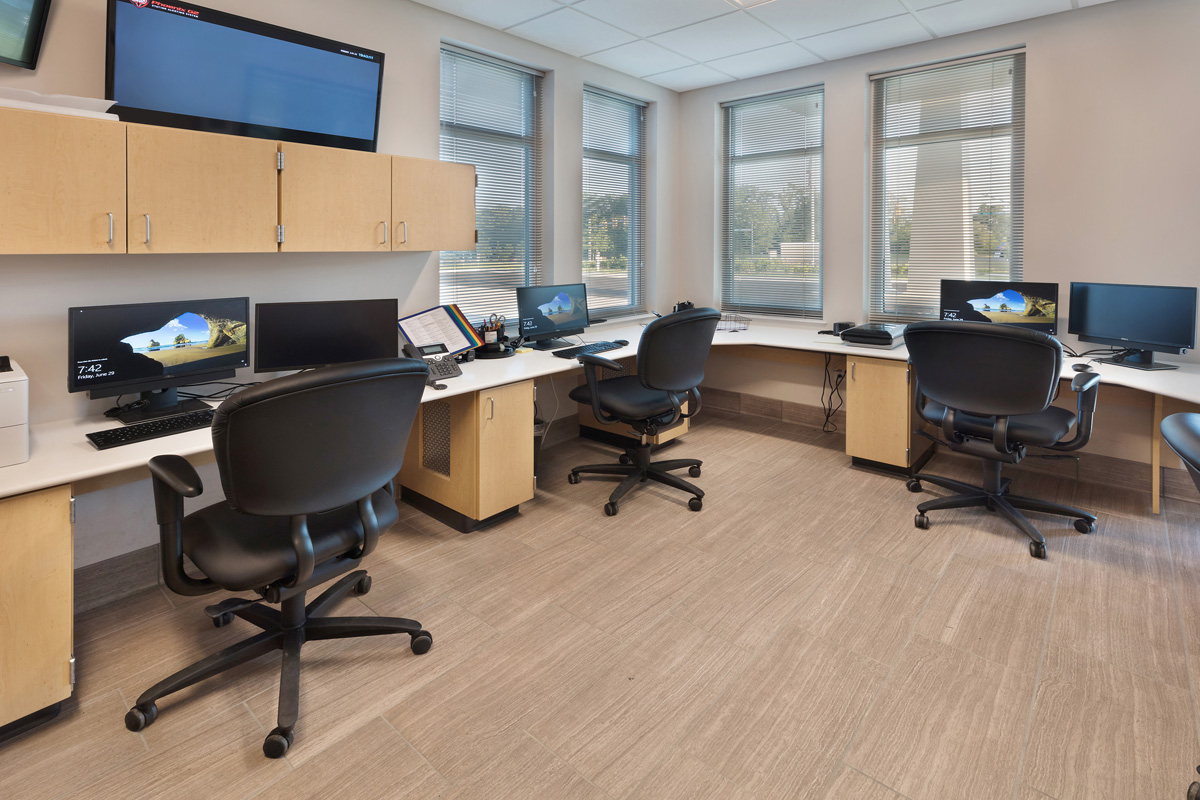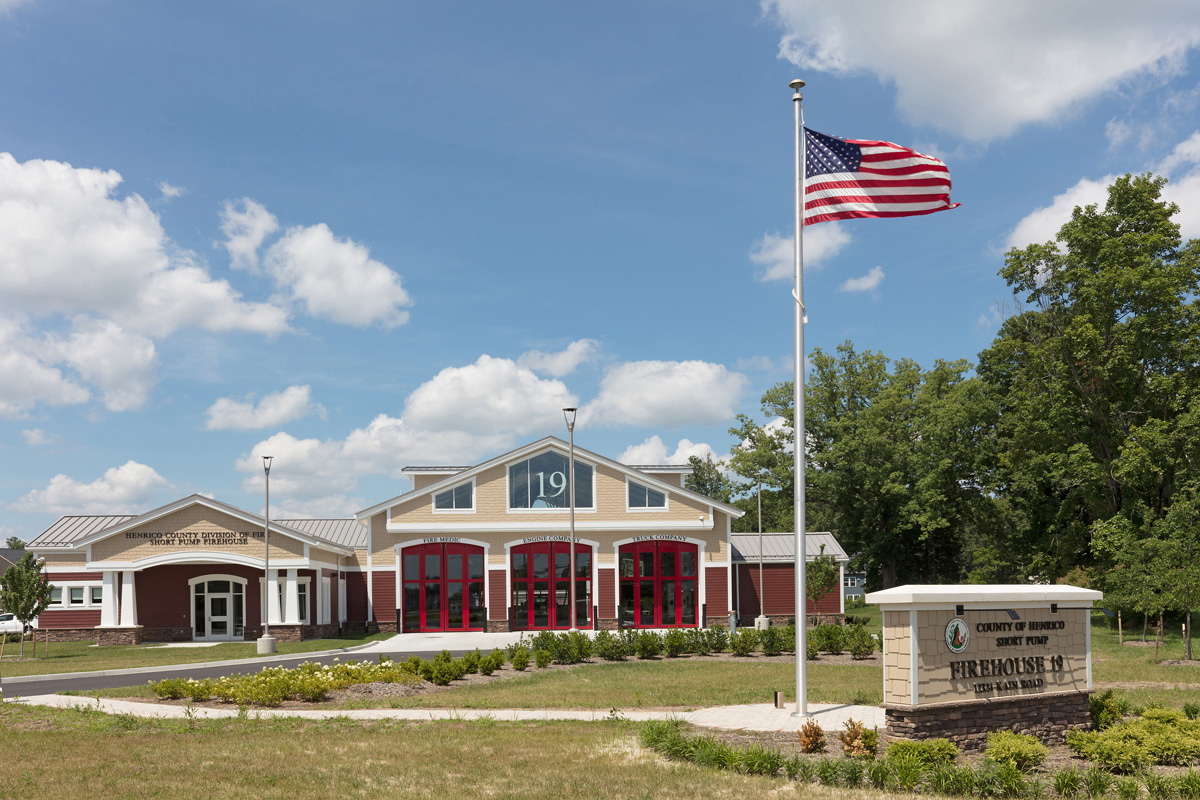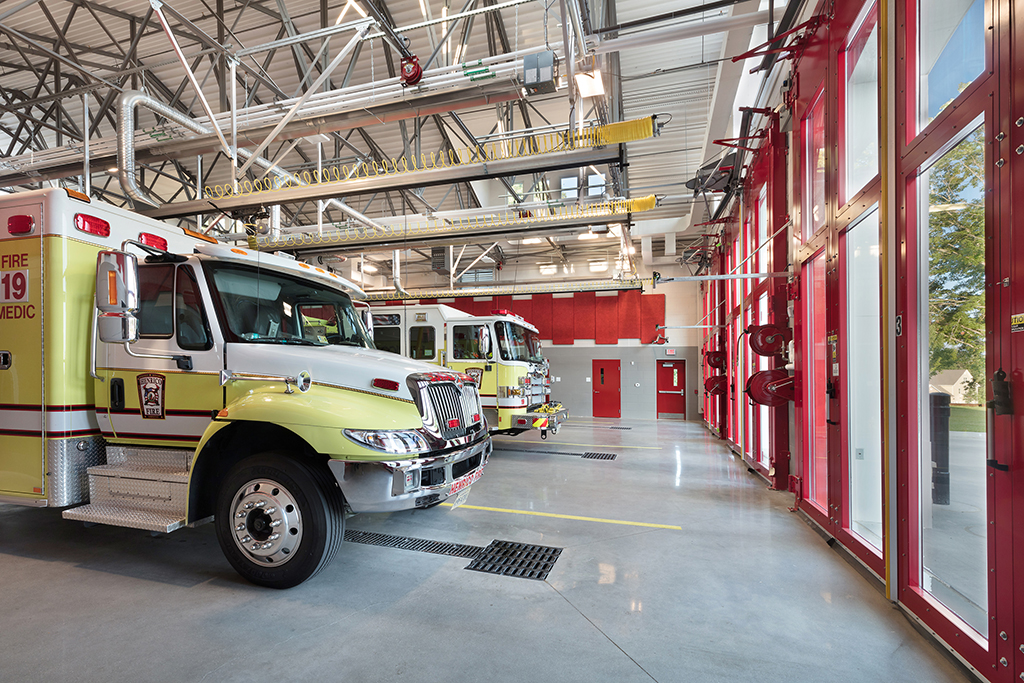 "BKV Group shows a clear understanding of what constitutes a good fire station design:  separate public and staff parking, an exhaust extraction system in the drive-thru apparatus bay, the use of four-fold apparatus bay doors which will result in reduced maintenance costs for the life of the doors, a separated turnout storage room, a well-thought-out ADA-compliant large kitchen illustrating an understanding of shift work, a large PT room with natural ventilation, and a large day room.  Gender-neutral bunk rooms and bathrooms with clear, direct circulation to the apparatus bay round out this well-deserved Gold Medal-winning design."
Jury Member, Station Design Competition