Hennepin County Southside Service Center
MINNEAPOLIS, MN
Hennepin County Human Services and Public Health Department occupies the new office building. The Southside Service Center has been developed as one of six regional service hubs planned by the county. In these hubs, county residents can receive assessments, referrals, and — based on their individual or family needs — clients can be connected to assistance programs. The striking exterior and thoughtful landscape design represents a modern face that creates a beacon in this vibrant and diverse neighborhood.
Client: Hennepin County
Type:  COUNTY OFFICE
Size: 160,000 SF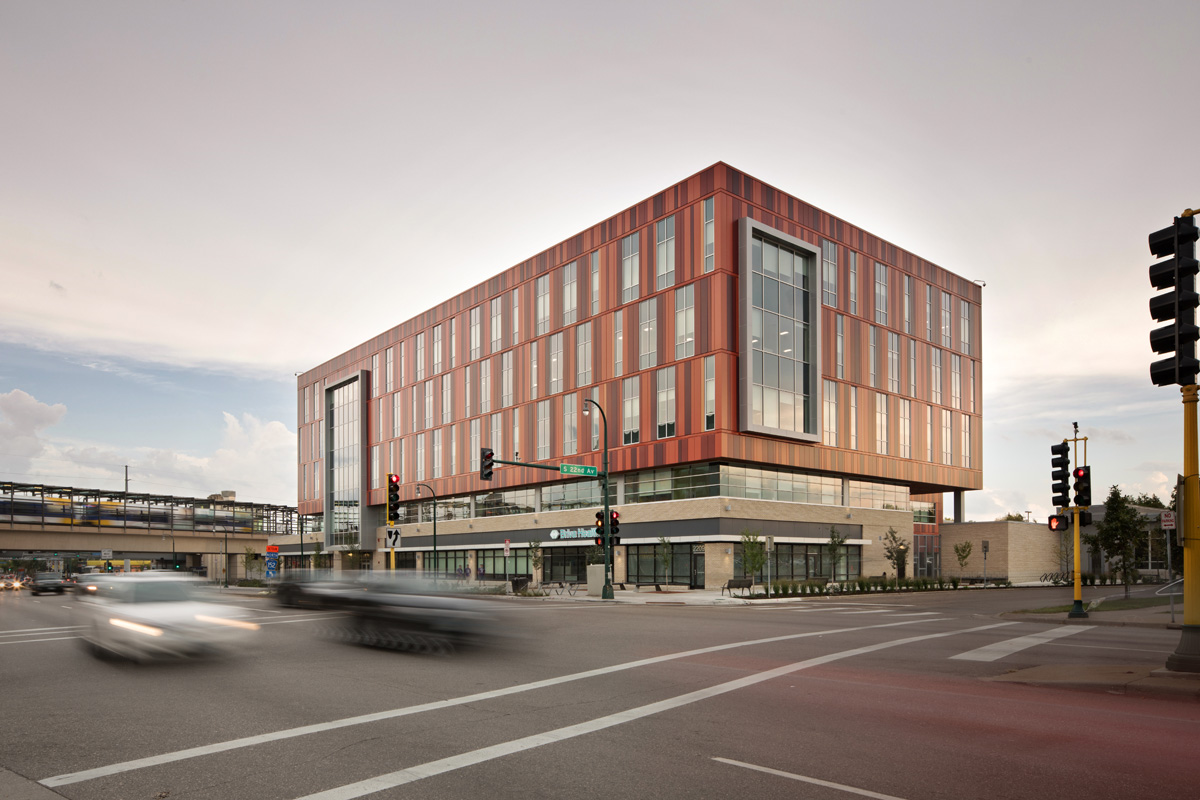 Community Revitalization
Hennepin County Southside Service Center is part of a redevelopment of a six and one-half acre site adjacent to the Lake Street/Midtown Blue Line LRT Station in Minneapolis. This phased transit-oriented development will incrementally construct 565 housing units, a 100,000 SF office building, approximately 16,000 SF of commercial and retail space, and a 44,000 sf combined public plaza, pedestrian corridor, and farmers market square. The market square adjacent to the LRT station will also serve as the site of the Midtown Farmer's Market, which currently operates on the site's parking areas two days each week. The redevelopment will be served by up to 840 structured parking spaces that will replace the 450 surface spaces now on the site.