Fridley City Offices
Fridley, MN
The Fridley City Offices brings all municipal services under one roof, including a new City Hall with administrative office, staff collaboration, and retreat spaces. The civic complex is a central feature in a larger project currently called the Columbia Arena Redevelopment, and features a central water feature, with plans for future private development.
Client: City of Fridley
Type: Corporate/commercial, government
Size: 119,614 GSF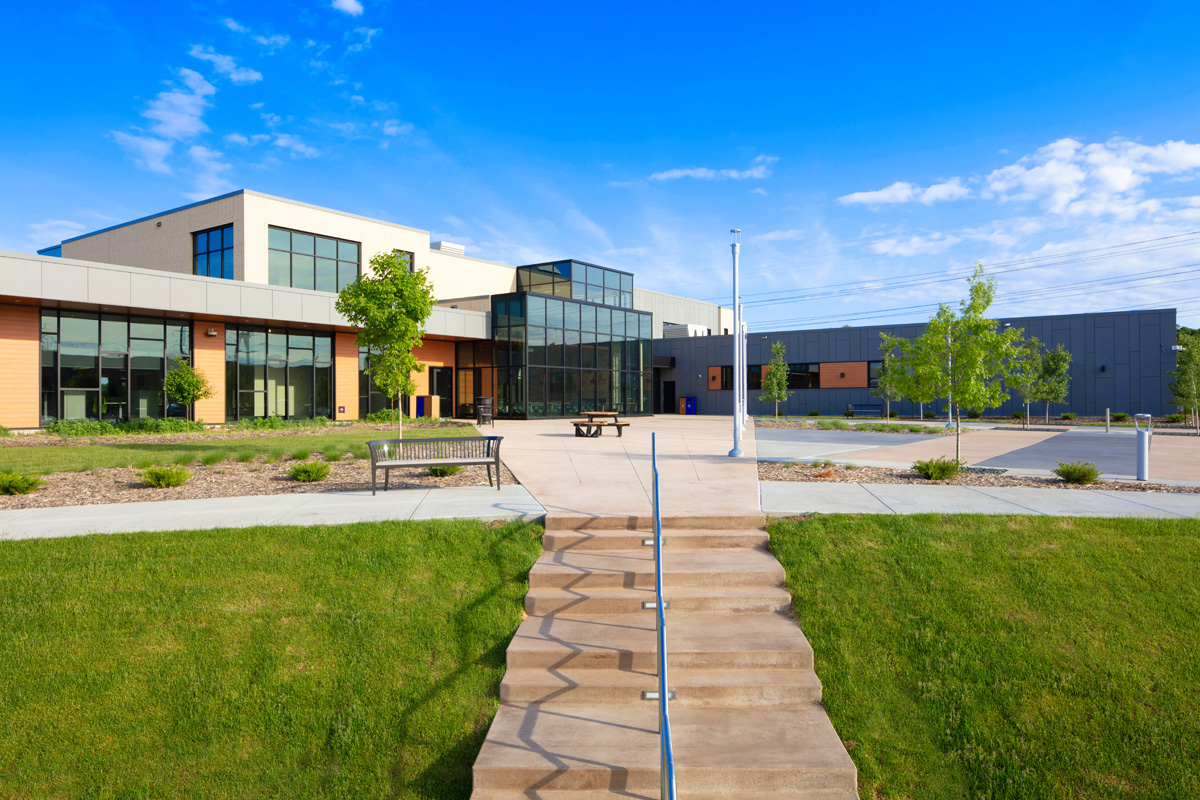 Creating a Sense of Place
Designing Fridley's new civic campus had many unique challenges. One of the City's goals was to maximize the area for private development on the site, while still allowing sufficient space for the City's needs and a large water feature with walking trails connecting to the nearby park system. BKV Group designed a master plan for the entire site that minimized the City's footprint to maximize the remaining site area for other uses.
Working on a restrained site, site access and circulation were very important to ensure all operational needs were achieved for the public works, fire, and police departments. In addition, the buildings were designed to allow open views of the new water feature and create a daylit modern work environment.
Contextual Design Strategy
The building's design responds to its urban and natural surroundings with a palate of materials that are both elemental and durable. Stone, brick, metal, wood, and glass create forms that emerge solid and straight – defining the building volumes on the site's north and west boundaries. These forms are positioned to engage with the public water feature and provide views of the wooded landscape beyond to the south and east.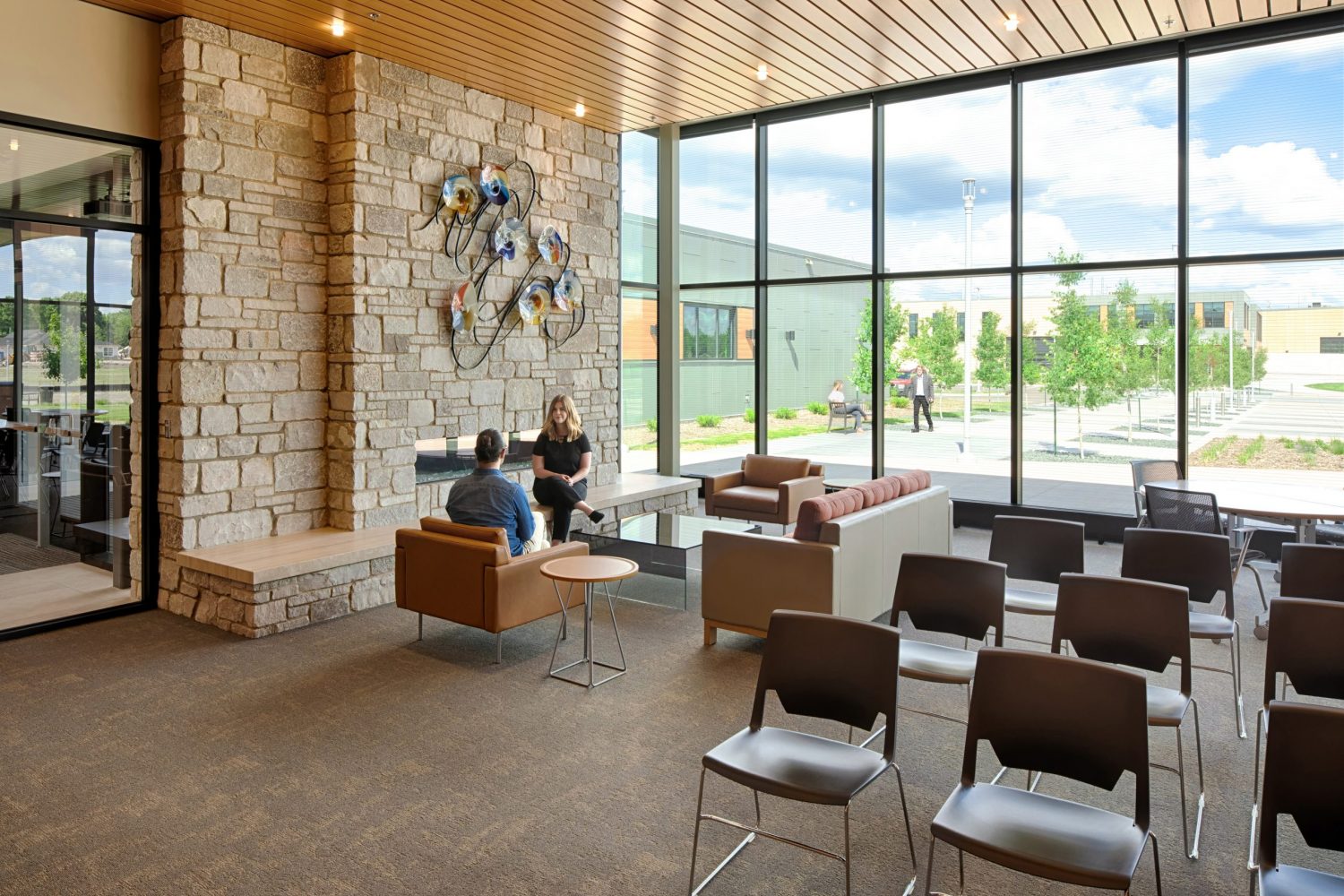 "Clever details like the plaza area with dyed concrete stripes that could double as overflow parking stalls, or a place for an art fair or farmer's market; an amphitheater for outdoor classes or entertainment; a fireside room that would serve as a great meeting space or the resident's civic campus living room. Each space inside the building was designed to be open, bright, airy and efficient. The City of Fridley is thrilled with its new, beautifully designed complex."
Scott Hickok, Fridley Community Development Director