Edina City Hall & Police Station
Edina, MN
The Edina City Hall and Police Facility, located on a highly visible and particularly challenging triangular site surrounded by mature trees and high-value properties, is grounded with a stone plaza linking the site, parking, exterior plazas, and lobby with the neighboring community. The two-story building supports the city operations and public services, including council chambers, public conference rooms and the police department with secured underground parking. On such a visible site, it facilitates open communication to connect its multiple functions.
Client: city of edina
Type: Law Enforcement – City Hall
Size: 57,000 SF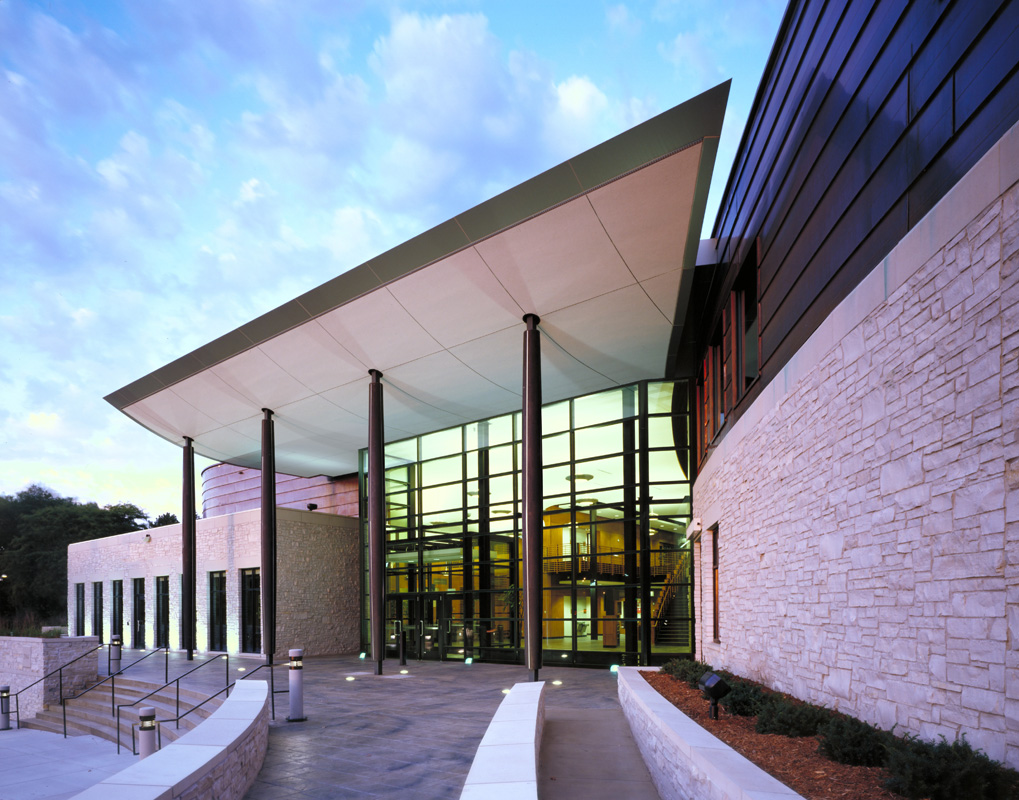 A New Symbol for the Community
BKV Group conducted an open visioning session with the community to review the existing conditions and the existing facility for city offices and police. The design team presented new space-saving and productive design concepts that would utilize their staff better and reduce staff turnover. For the police department, the design team illustrated what a modern law enforcement facility needs to properly support needed services. As a result, the city leaders articulated that value to the community to justify the facility.