Elk River Fire Station #3
Elk River, MN
BKV Group provided full design services for a new fire station in a growing neighborhood. The design includes a training tower and physical training room for the Academy, along with a divisible classroom that will be available for public use. The site has public streets on three sides and a manufactured wetland at the north that will be expanded to accommodate runoff from the Station.
Client: City of Elk River, MN
Type: Fire
Size: 17,500 SF
3 double-deep drive-through bays
6 bunks (future), volunteer
Currently a paid-on-call department, the City is looking to the future and planning for the potential conversion of office spaces into bunk rooms, planning the infrastructure and acoustic needs now.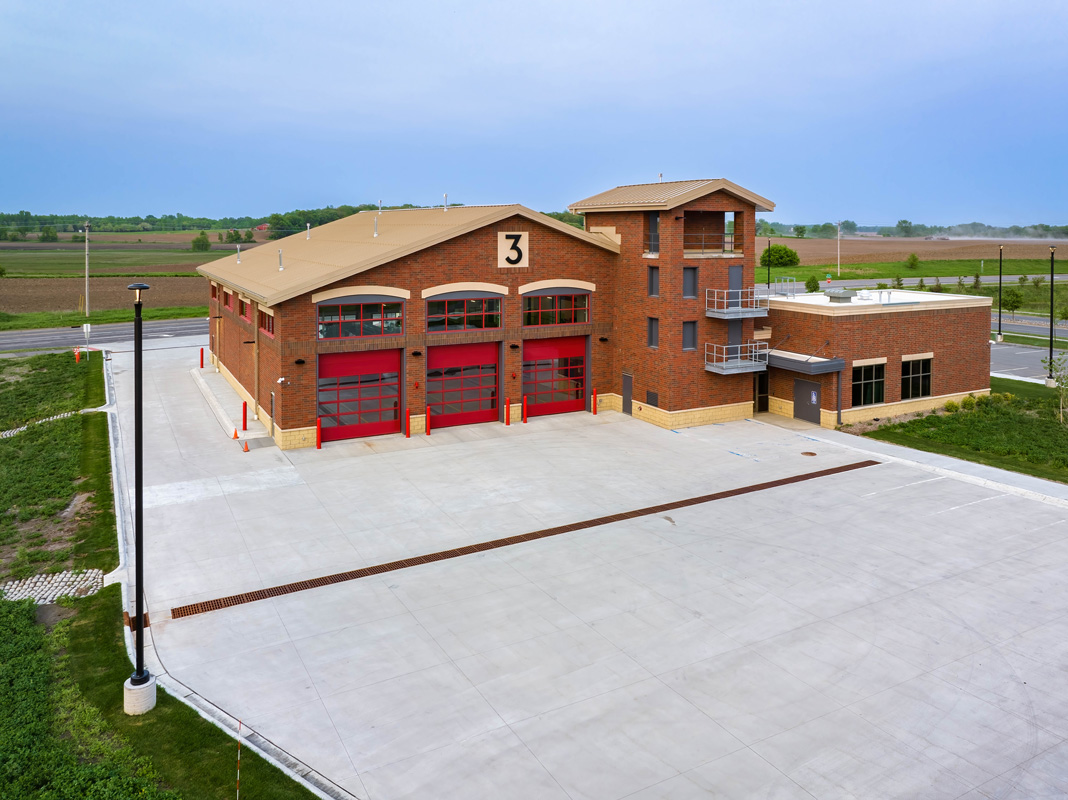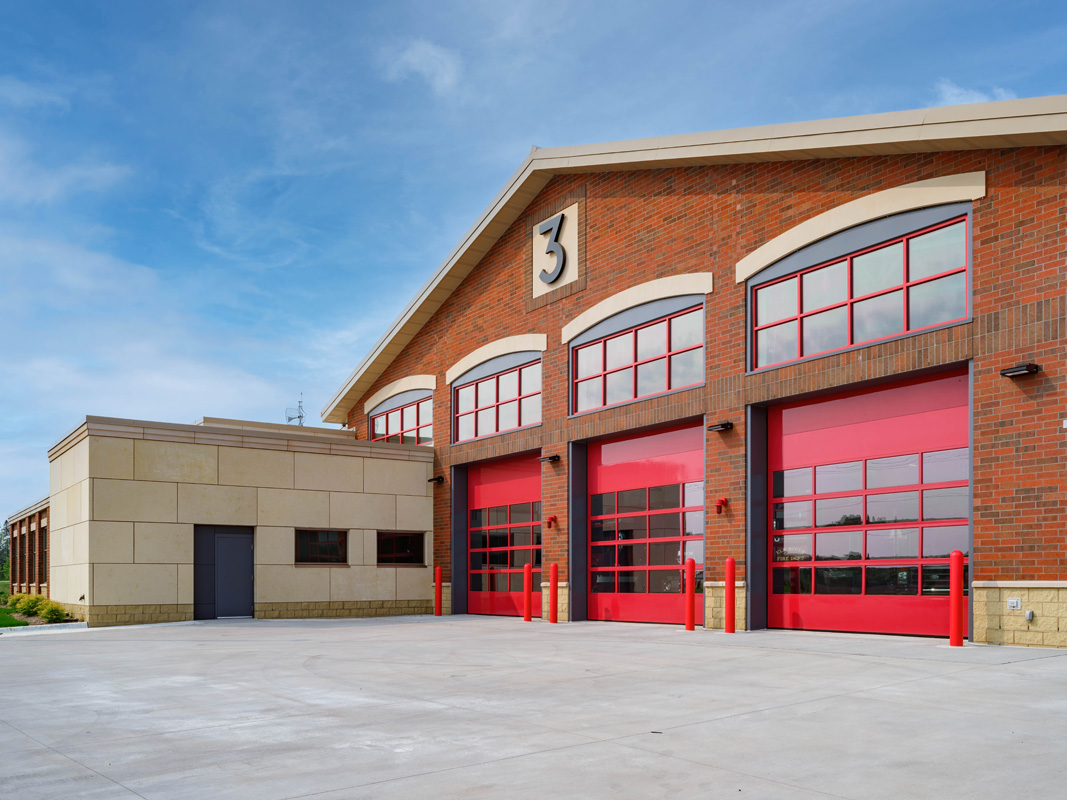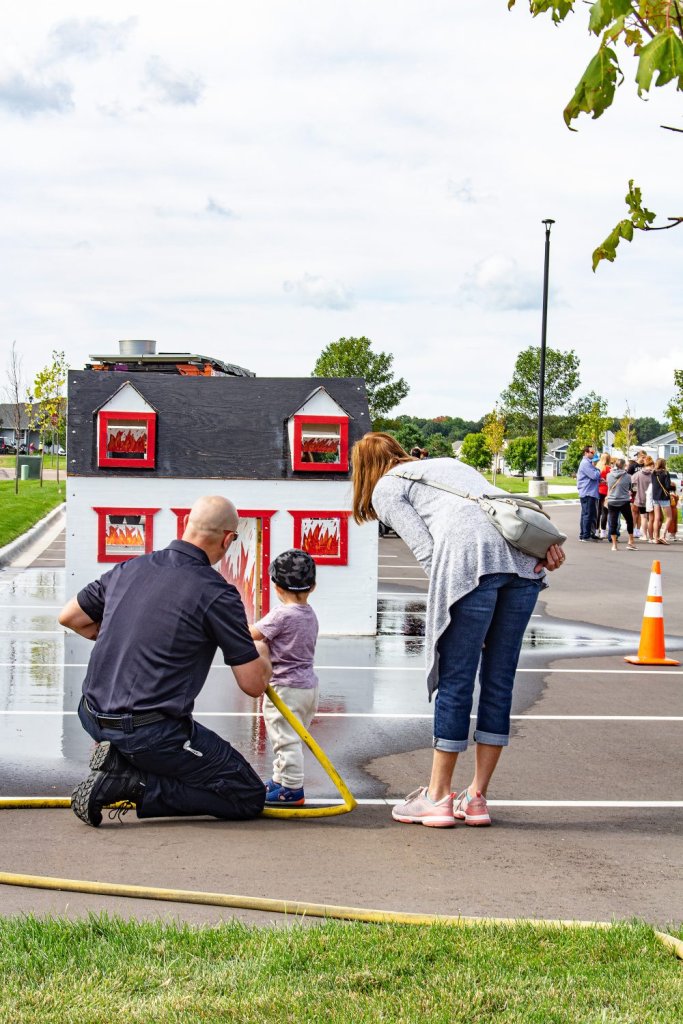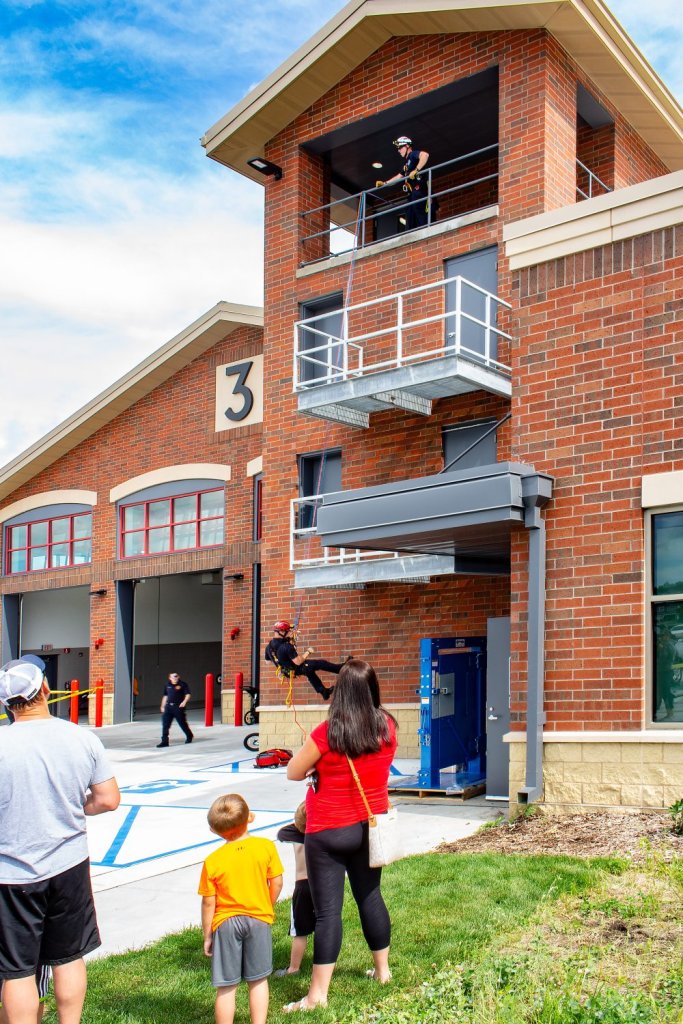 A safe workflow from emergency responder parking to the gear storage room to the apparatus is provided, as is a safe workflow from the future bunk rooms into the apparatus bays. The building is planned for additions to the bunk room area and to the apparatus bays.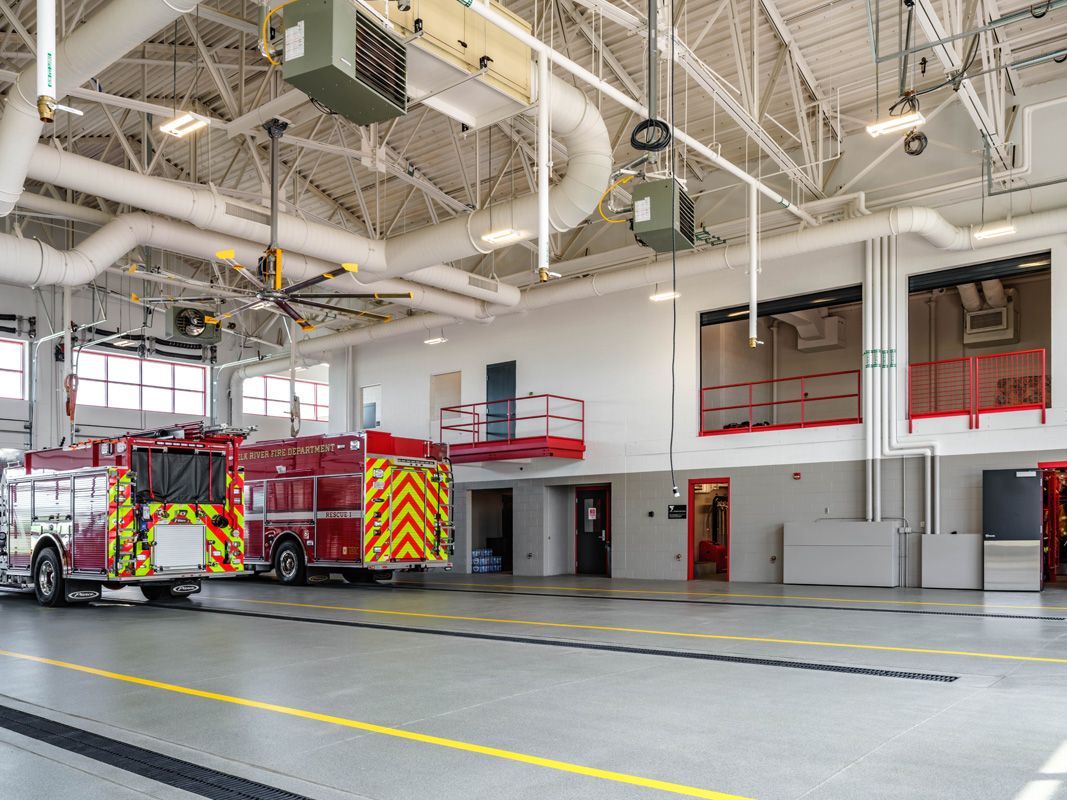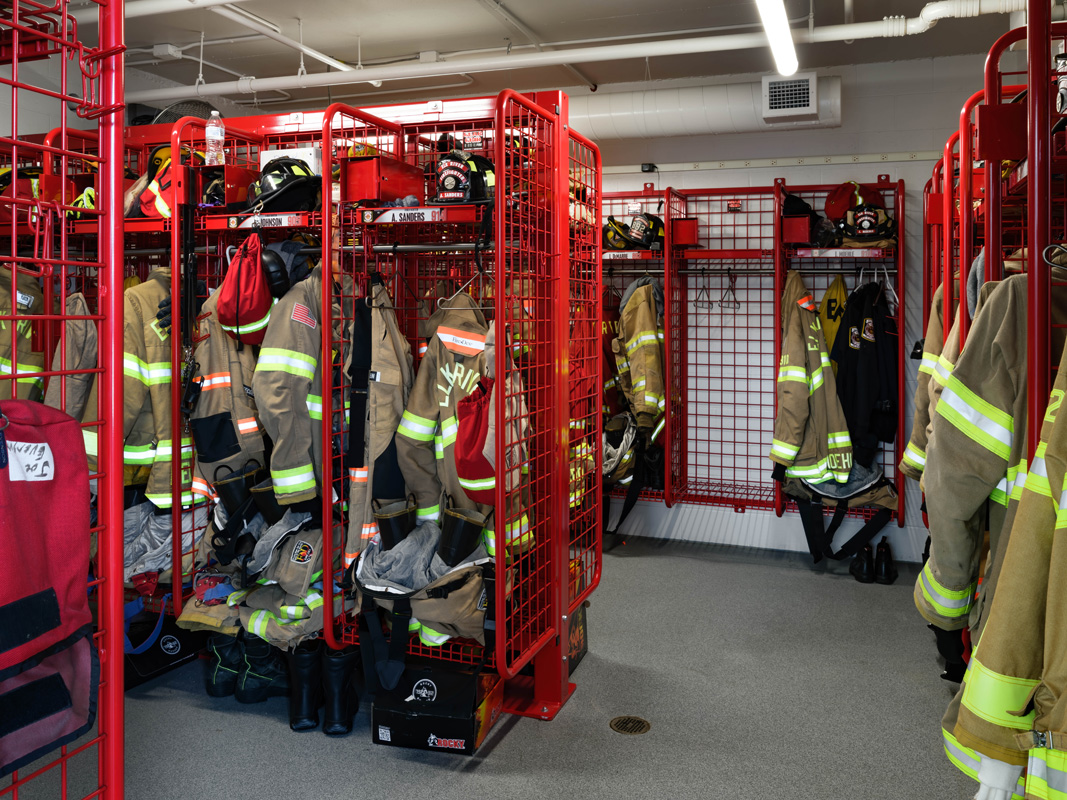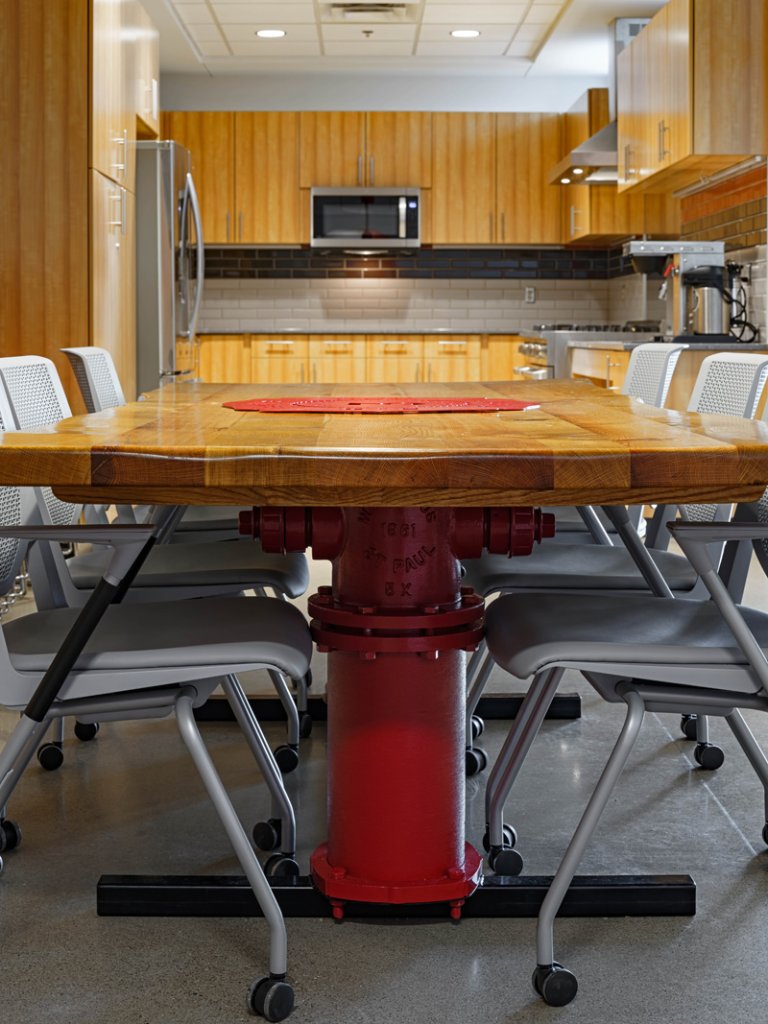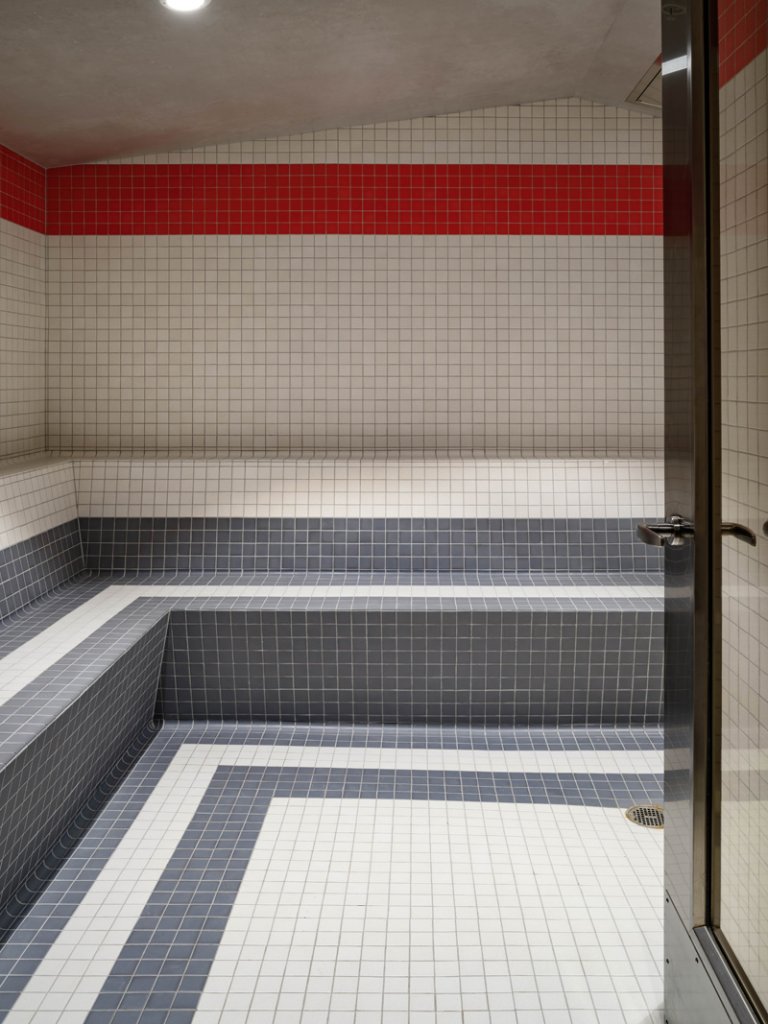 The exterior design takes inspiration from the adjacent elementary school, with a combination of brick and stone cladding, repeating pilasters at public lobby spaces, and a combination of pitched and flat roof elements.