Modera Katy Trail Tops Off in Uptown Dallas
BKV Group announced the topping-off of Modera Katy Trail, a 14-story multifamily tower with 216 apartment homes at 5350 McKinney Avenue in Uptown Dallas. Developed by Mill Creek Residential, the luxury apartment community is expected to welcome its first residents in spring 2022.
Utilizing its holistic model, BKV Group supported the development of Modera Katy Trail by providing planning and pre-development services and leading all engineering, architecture, interior design and landscaping.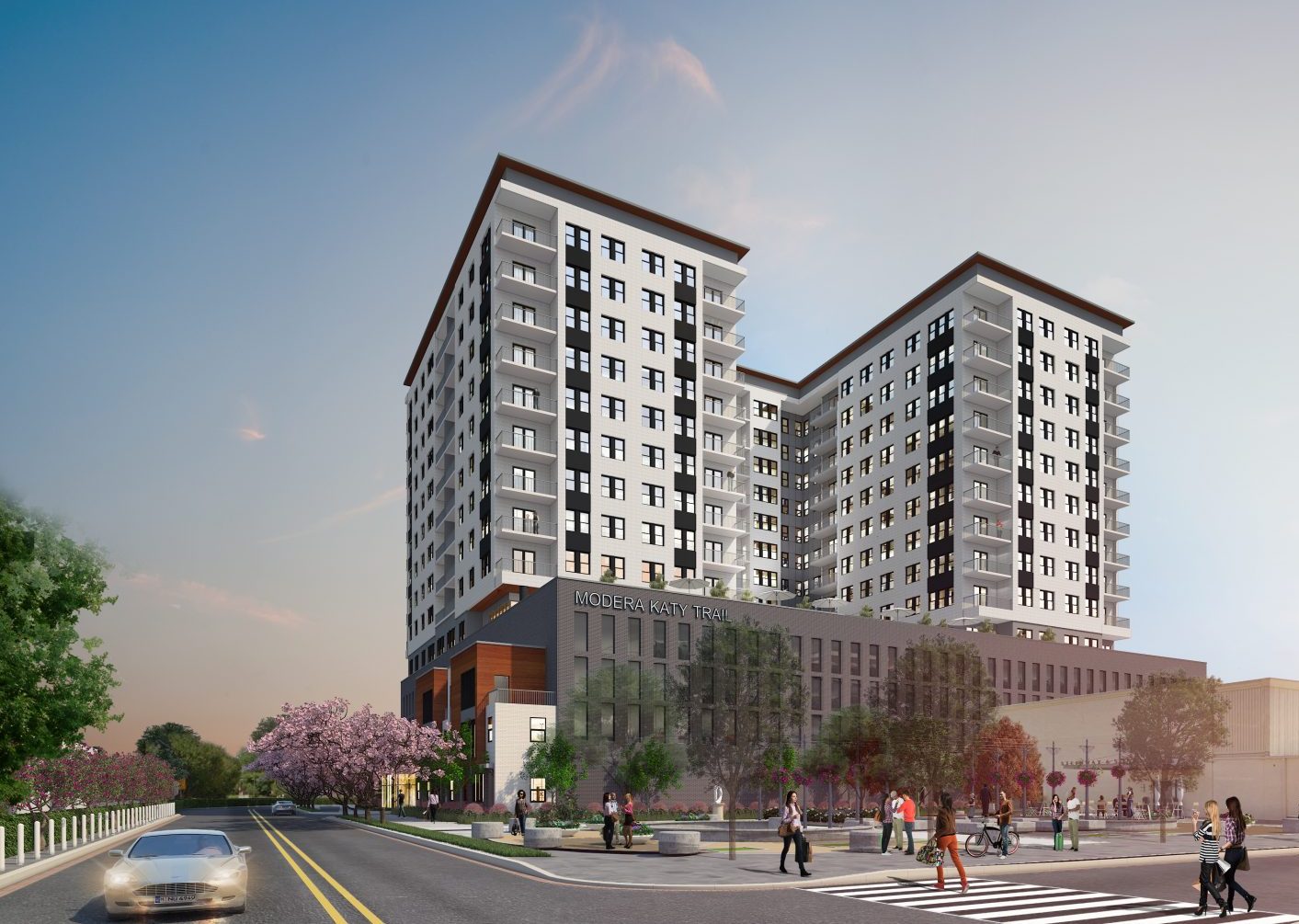 To achieve the building's desired density in context with its urban location, BKV Group employed a light gauge steel construction process in the design and delivery of Modera Katy Trail. An innovative approach for the Dallas market, light gauge steel construction was selected based on BKV Group's meticulous research into zoning, codes and building technology, and through collaboration with contractors to identify the most cost-efficient and high-density system for the site. Employing this tactic allowed BKV Group to satisfy the developer's vision for the project while saving time, lowering construction costs and reducing the building's carbon footprint, as the technology is more sustainable than traditional concrete construction.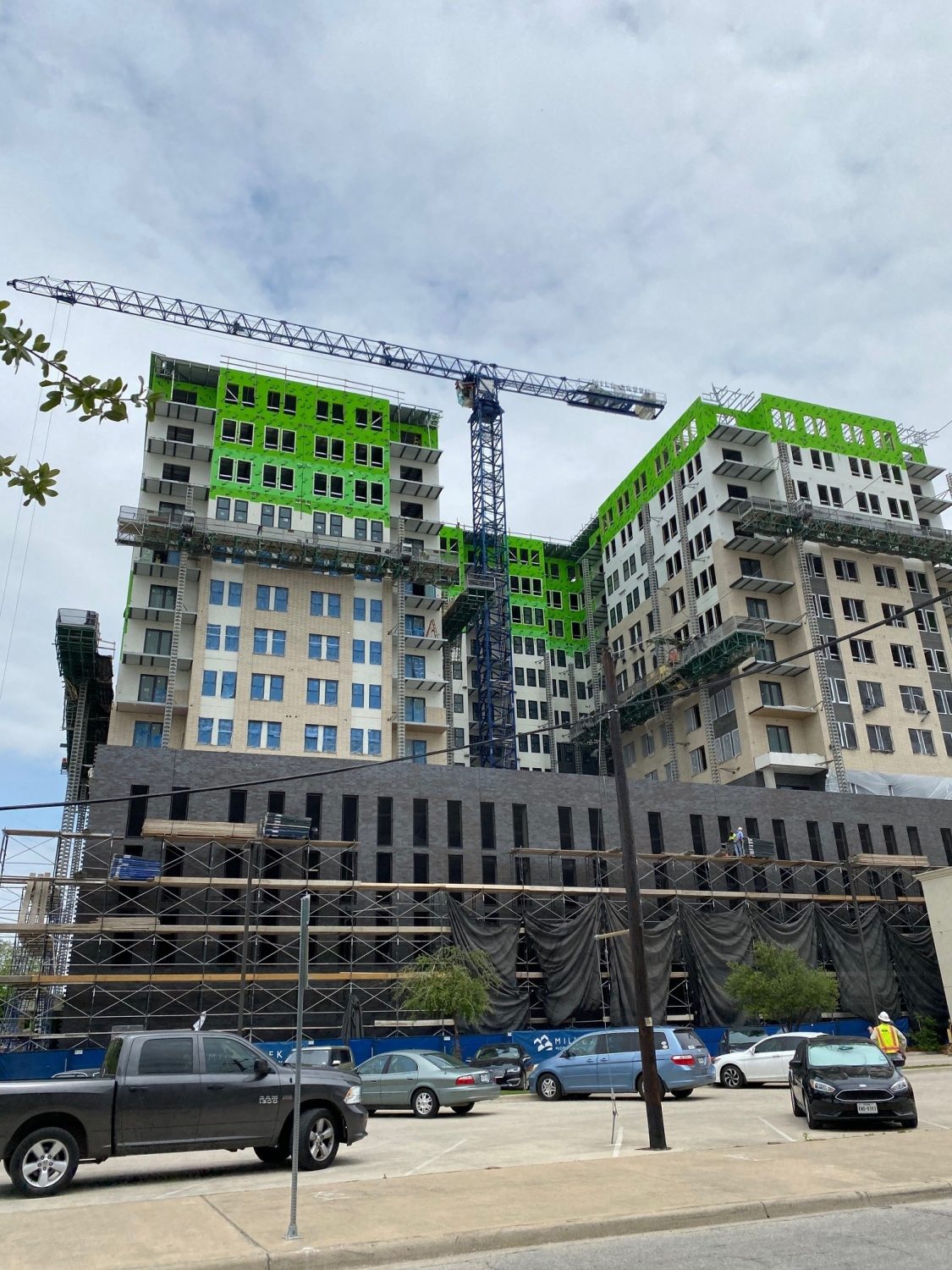 "BKV Group's informed approach to the design and construction of Modera Katy Trail allowed us to build a high-quality residential community with a cohesive aesthetic both inside and out," said Kevin Hickman, vice president of development in North Texas at Mill Creek Residential. "With the use of light gauge steel construction, we were able to save both time and money while also keeping the overall vision of the development. The end result will be a luxury community that residents will be proud to call home."
Modera Katy Trail features studio, one-, two- and three-bedroom apartment homes with a collection of penthouses on the 14th floor and ground-level townhomes fronting Katy Trail. Homes will feature wood-plank flooring, modern kitchens with quartz countertops and custom cabinetry, double-vanity bathrooms, and ample storage. A selection of units feature 10-foot ceilings, as well as balconies and patios for residents to enjoy the outdoors from the privacy of their own homes.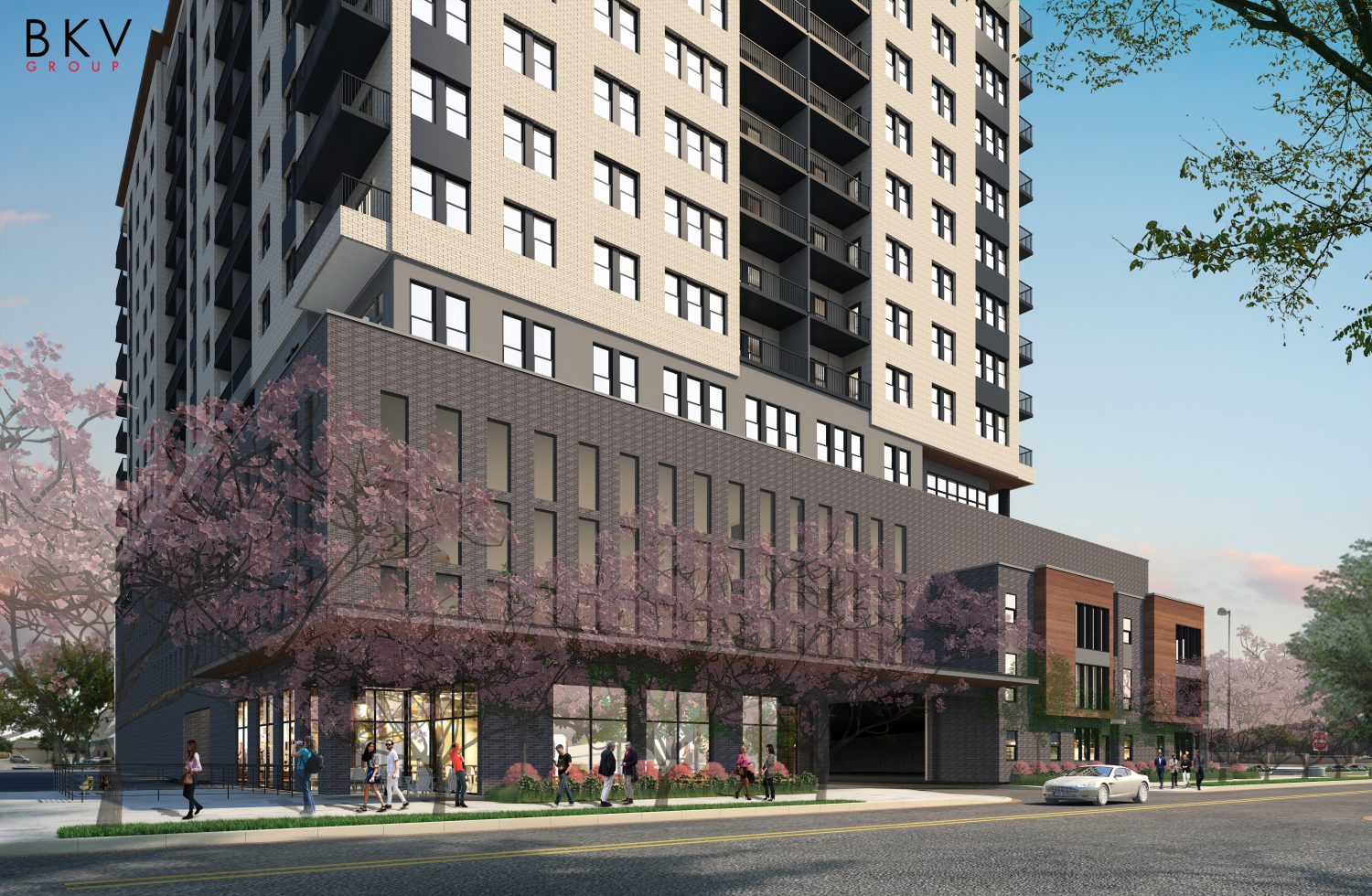 Taking cues from the building's natural surroundings, BKV Group incorporated floral motifs and botanical design elements in the shared spaces of Modera Katy Trail. These details are juxtaposed by a subdued palette that emphasizes varied textures to create a serene environment throughout. The exterior facade features a dark gray iron-spot brick at the podium and transitions to an ivory white brick with interspersed dark gray accents on the upper towers. These dual palettes, coupled with the articulation of the garage openings, reminisce the keys of a piano – a nod to Steinway Hall, the area's exclusive Steinway & Sons piano dealer that is located adjacent to the building. A piano lounge on the ground level of the property also pays homage to this notable neighbor.
"Modera Katy Trail is all about nature and community and those themes informed virtually every design decision that was made over the course of the project," said Jonathan Delcambre, design leader and partner at BKV Group. "The emphasis on connectivity is realized in both the form and function of the building's amenity spaces, which allow residents to enjoy their natural surroundings and those they share them with."
The building's location – at the nexus of Katy Trail and McKinney Avenue in Uptown Dallas – also influenced the types of amenities offered at Modera Katy Trail. With the lobby located just steps from the start of Katy Trail, a popular recreational path built on an old railroad line, BKV Group incorporated shared spaces that allow residents to enjoy an active outdoor lifestyle, including a community porch overlooking the trail. This oasis is situated off the lobby, which also features a bike and ride share lounge. Expansive views of Uptown and Downtown Dallas can be enjoyed from the building's fifth-floor amenity deck, which features a landscaped pool deck with outdoor dining areas and fire pits. Indoor amenities on the fifth floor include a state-of-the-art fitness center, coworking spaces and conference rooms. On the penthouse level, residents will enjoy a clubhouse lounge with private dining spaces, luxurious fireplace and wet bar.