2018 marked a special year for us as we turned 40. The next 40 promises even more.
Here's what we have on deck in 2019:
A BRAND NEW BKVGROUP.COM
We're proud to present a beautifully re-imagined website this year, allowing us to better showcase our portfolio, emphasize the firm's latest news, display previously unreleased media, and create a more seamless and enjoyable experience for our clients and customers.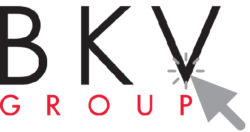 A NEWLY ESTABLISHED DALLAS PRACTICE SITE
BKV Group will open our fourth U.S. office in Dallas, Texas in 2019! Located in Adolphus Tower at 1412 Main Street, the office will serve Texas and the larger southern region. An open house event is slated for February to officially inaugurate our new practice site.

A REDESIGNED WASHINGTON, D.C. OFFICE
To better align with the dynamic growth of our business and personnel in D.C., BKV Group completely redesigned our current office in the Canal Square building, marking a flashbulb moment for our Washington location who has helped grow, influence, and design the greater D.C.-area communities over the past decade. In April 2019, we will welcome our clients and industry friends as we re-open our doors.


A NEW ADVENTURE ABROAD
In an ever-changing marketplace, BKV Group stays atop the industry by finding new ways to innovate our processes and services. We hope you stay tuned to discover how BKV Group will expand our presence internationally and grow our capabilities visually to better serve our clients around the globe.
Cheers!