Younion@Ann Arbor
Ann Arbor, MI
This project includes a complete refresh of the existing lobby space, activating the main entry with areas to gather, study and revive at a new coffee bar. Leasing staff gain visibility and access to residents by spending a portion of their day working out of the lobby area at a leasing perch that doubles as study space for residents after hours and new package lockers were added to handle the increasing need to manage online deliveries to residents resulting in a place where the modern-day student can work, live, and play.
CLIENT: smartstop
Type: Student housing, Higher education
Size: 10-story; 14,308 SF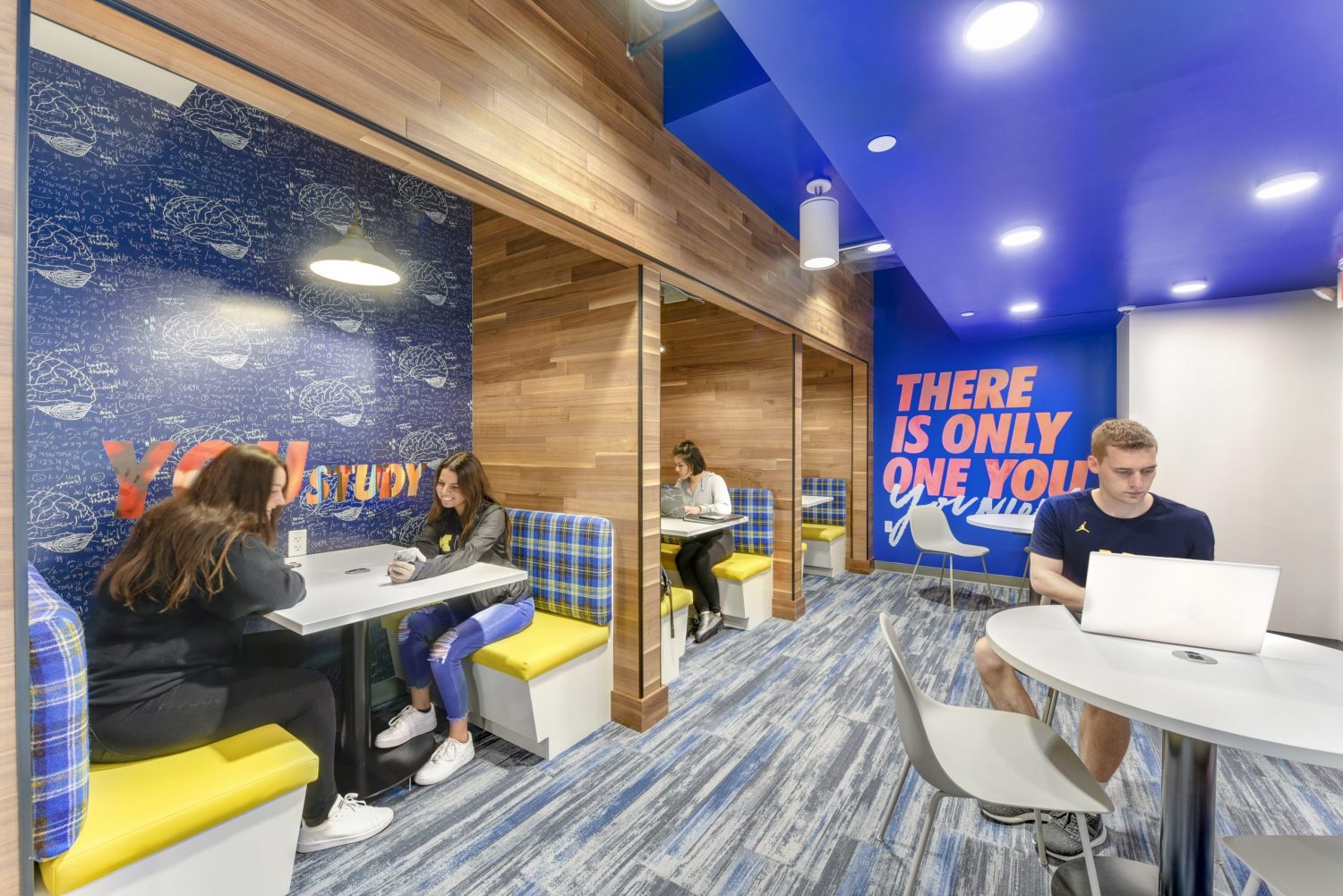 Spaces for Learning and Interaction
The streetscape was activated by adding a new fitness center at grade which provides another new window into the Younioun property for pedestrians. A 10th floor clubroom and fitness space has been transformed into a flexible study lounge which accommodates single students to larger groups. Booth seating, communal tables and varied lounge groupings draw students 24/7.
Before and After Story
BKV Group collaborated with the client to refresh the building's brand and amenities, while developing custom spaces that feature powered furniture for students to plug and play (or work).
The design team also provided modern treatments to the spaces so students feel like it's theirs to use and explore.