Willmar Public Library
Willmar, MN
The original Willmar Public Library, built in 1966, was part of the government campus in the downtown area. The expanded library facility houses a variety of new spaces, including a new multi-purpose room, comfortable public reading spaces and the administrative offices for the Pioneerland Library System. The addition is planned with the future in mind; the Library's collections now have expansion space anticipating 25 to 30 years of growth.
Client: City of Willmar
Type: Library
Size: 44,000 SF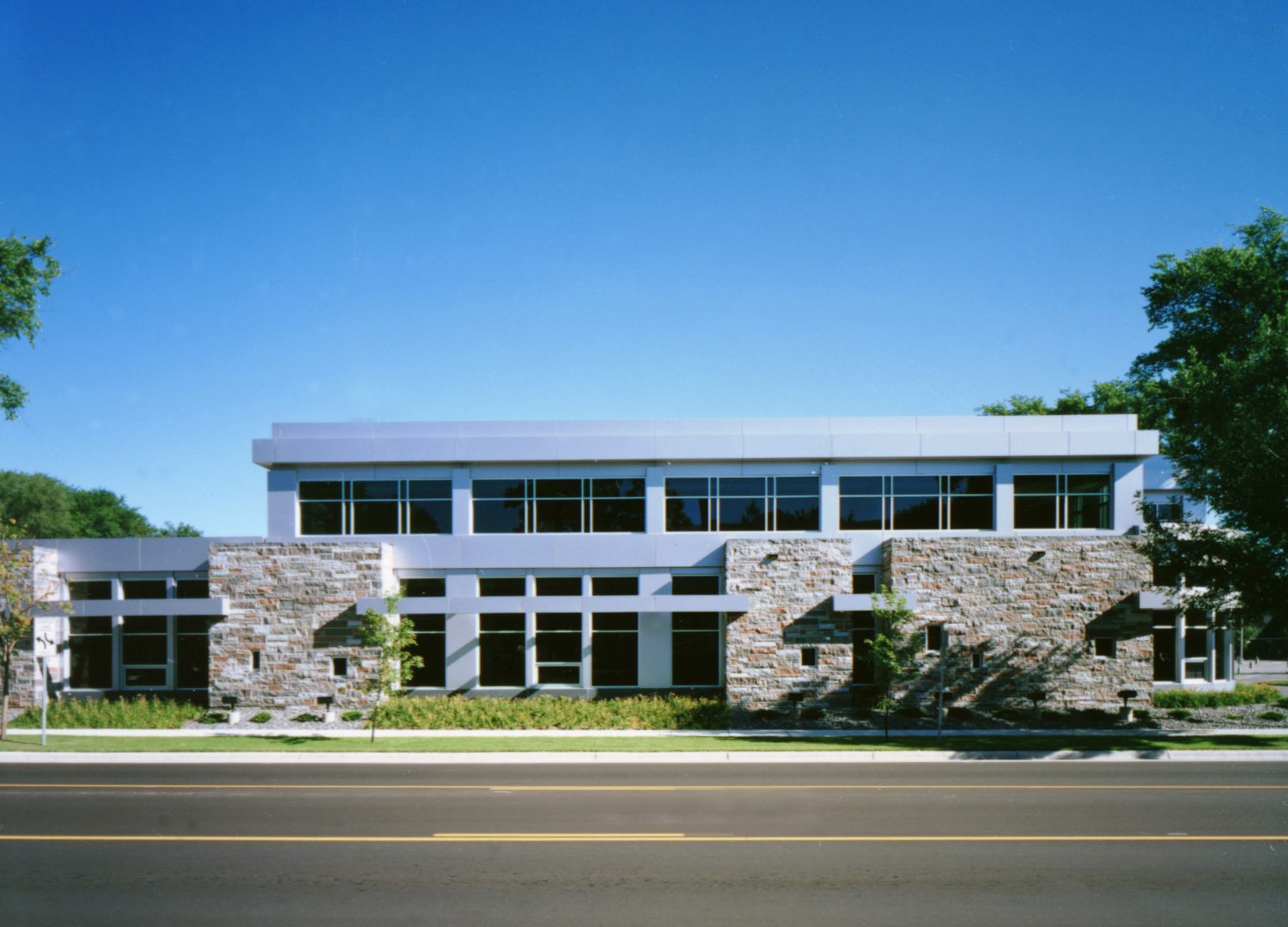 Materials
Architecturally, the issue of the addition's perceived presence is resolved with seamless fluidity, by way of replicating and repeating the existing building's random-coursed granite throughout the addition's main level. An aluminum and glass window – all vocabulary weaves through these "panels" as a contemporary fabric – links them with each other and emerge as both a new second story and a circular entry element. This palette of materials defines an architecture that speaks to a delicate balance between old, new, and "reinterpretation," as a singular, clear vision.