The Penfield
St. Paul, MN
The Penfield is an adaptive reuse project in the heart of downtown Saint Paul, designed to preserve the historic Public Safety Building's south and west exterior façades, and incorporate them into the new, mixed-use development. The Penfield packages market-rate apartments, a one-story grocery store, and 330 enclosed parking spaces alongside luxurious amenities and community spaces such as a concierge, lap pool, sundeck/green roof, business center, club room, fitness center, and sky lounge.
Client: Penfield Apartments, LLC
Type: MARKET-RATE, Creative reuse
Size: 290,000 SF; 254 Units
Urban Renaissance
Saint Paul's business district is experiencing one of its first development booms in decades. With 254 market-rate apartments and a 30,000 sf Lund's grocery store, The Penfield plays a significant role in the capital city's larger trend of growth, improvement, and renewed sense of identity.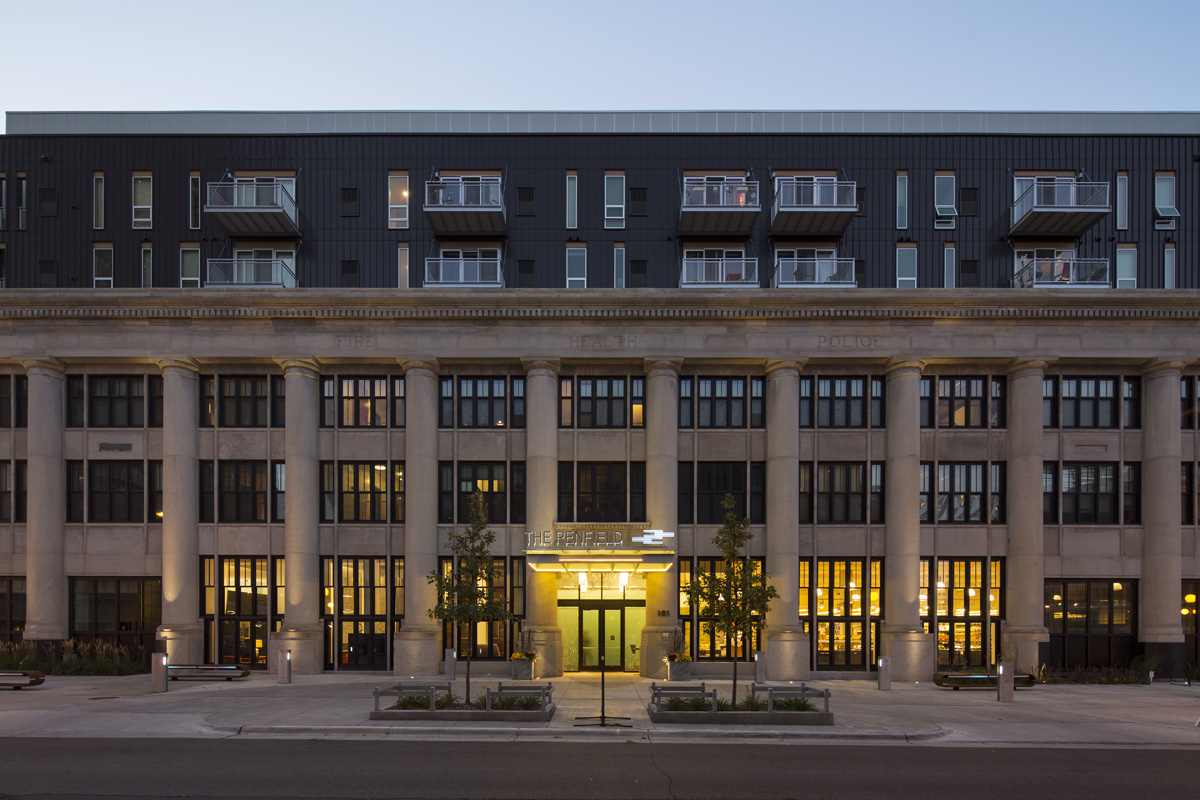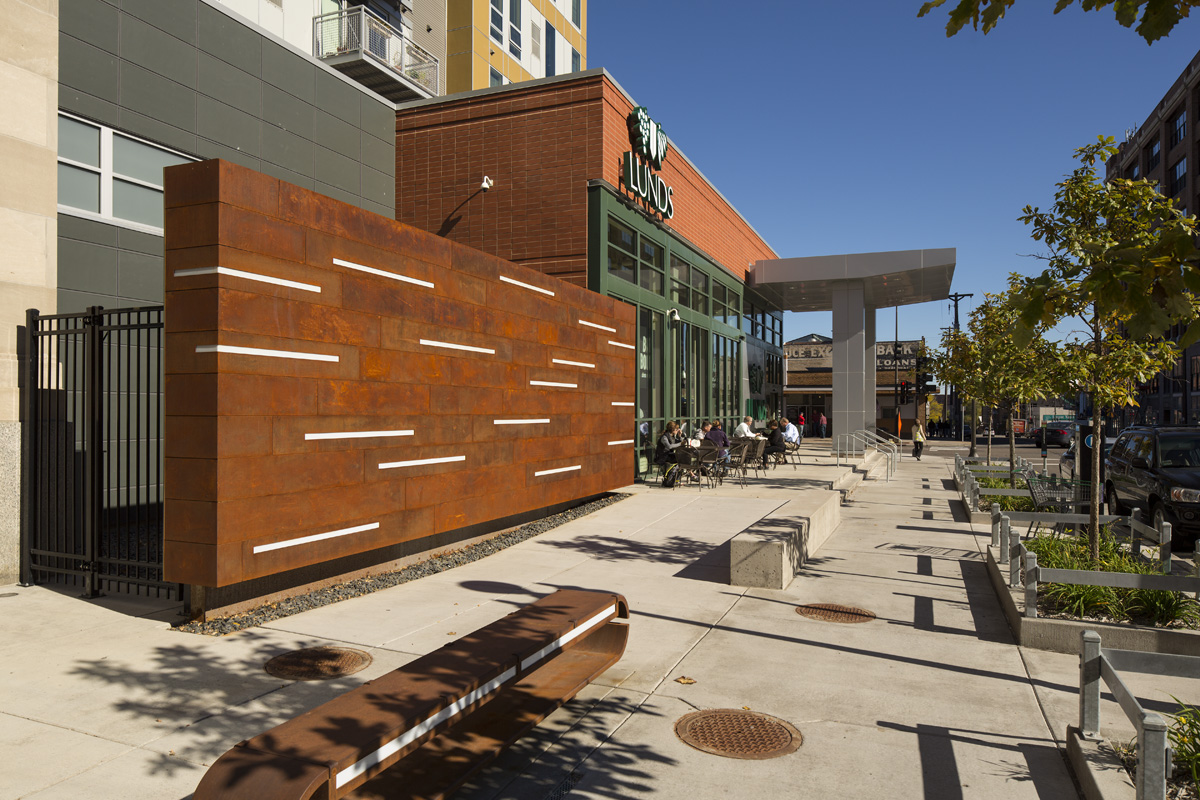 A New Era
As the city's first market-rate development in 20 years, The Penfield offers both a modern housing option and much-needed community amenities. The grocery is the first full-size, upscale grocery store in the downtown district, a feature that the city believes will continue to draw residents to the area.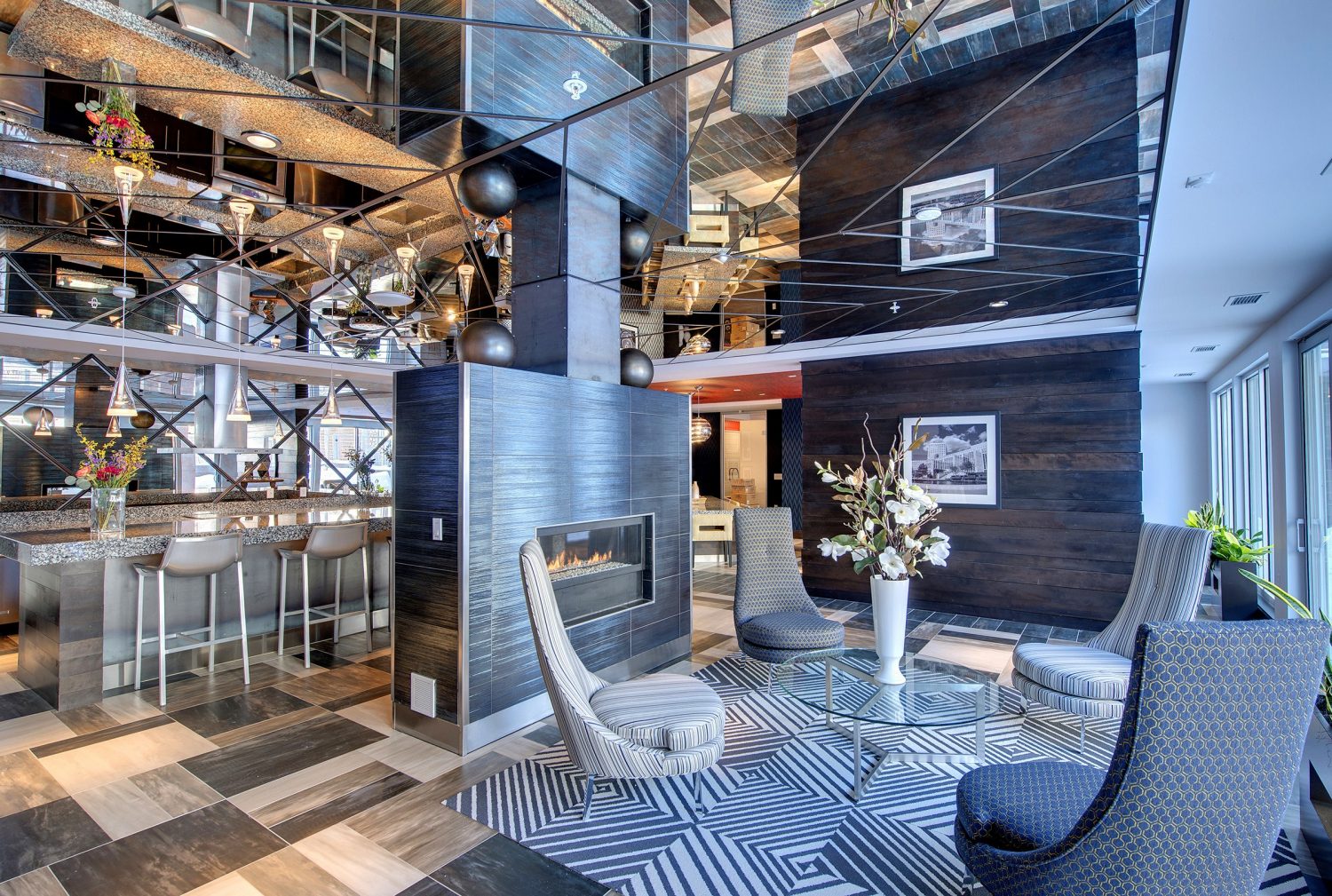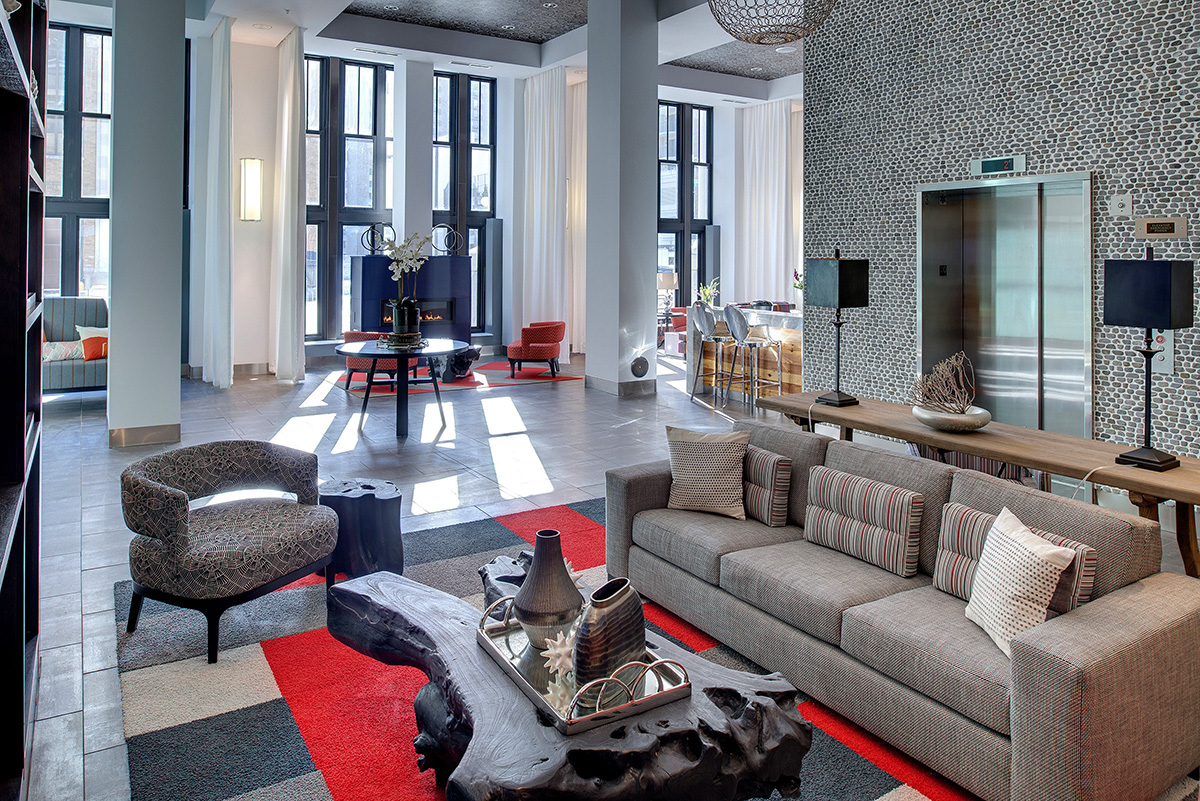 The Penfield's design also incorporates a community plaza and art park, which is home to an iconic new bronze statue called "The Spirit of the Mississippi" which the resulting design draws inspiration from.