The Mark
Philadelphia, PA
The Mark in Philadelphia's hottest neighborhood – University City District – near Drexel University and UPenn brings energy to the neighborhood as a unique destination where visitors, culture-seekers, professors, students, families and locals intersect to enjoy approachable hospitality and a comfortable space to relax and renew, packaged within a design aesthetic featuring hip and creative interior touches.
CLIENT: Landmark Properties
TYPE: Student Housing
SIZE: 34-story; 363 units
A Branded Journey
Inspired by the name "MARK," the lobby area where the wall letters appear defines a point of arrival, where one creates a life experience; a journey through the portal or a picture frame. The bold signage takes you to a unique space while sitting closely to the fireplace, creating a vibrant energy of thoughts and enjoying a bit of sanctuary by looking through the open glass doors opening to the outdoors.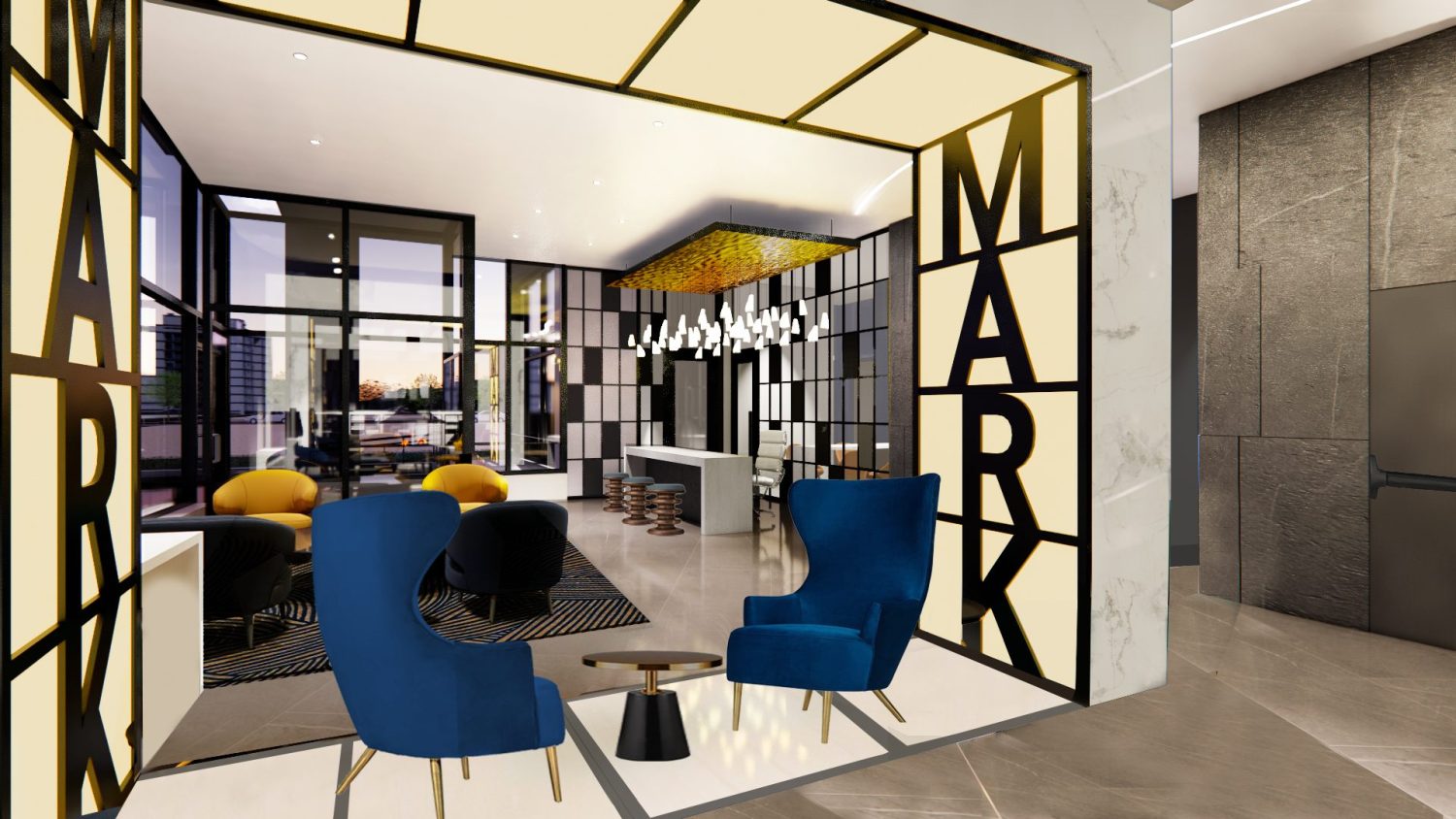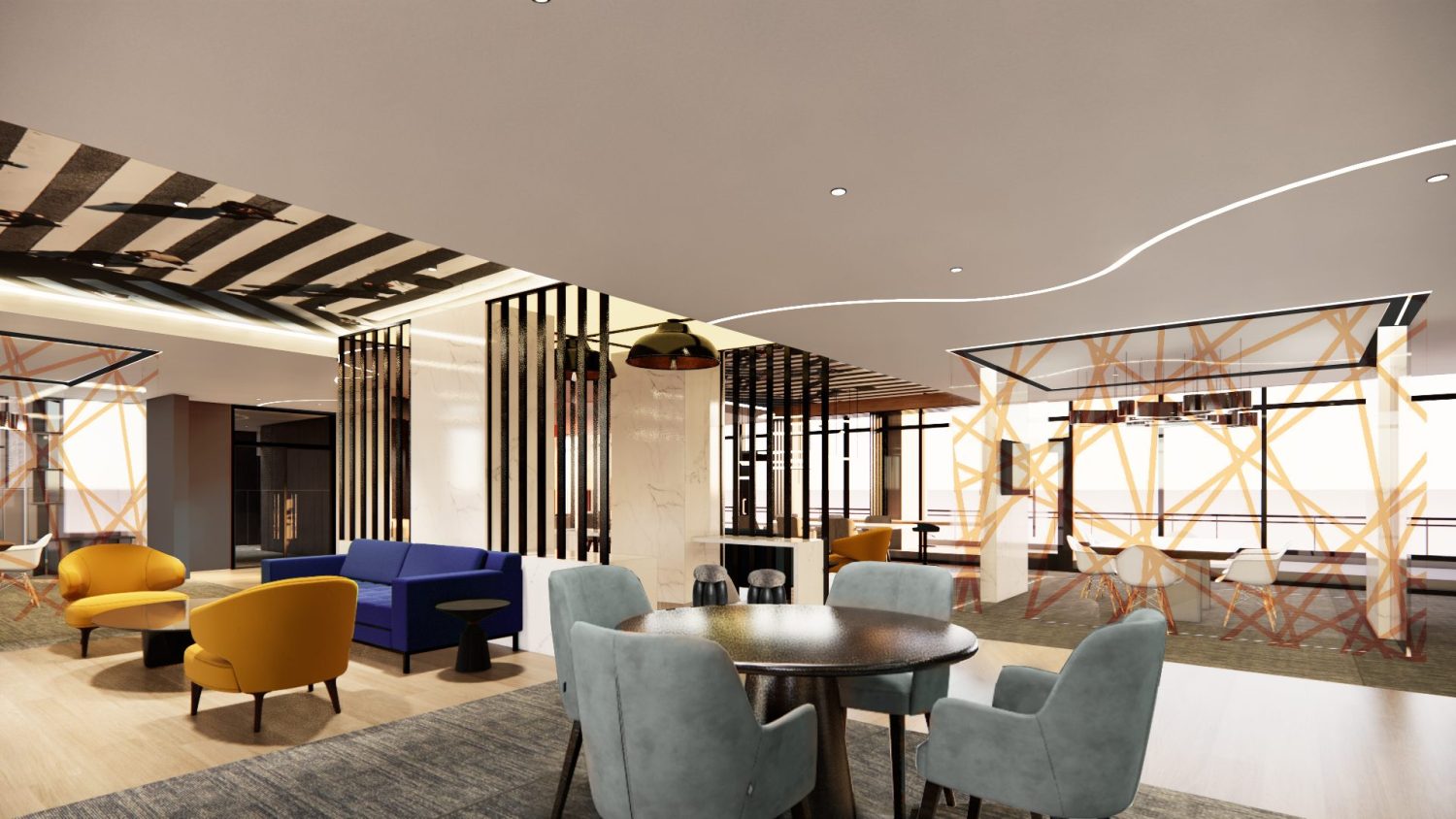 An Entrepreneurial Demographic
The arrangement of spaces is intended to be a catalyst for new entrepreneurs; students who are looking to take their ideas and concepts to the next level, and providing them with a home as well as resources to dream big while creating a work/life/play balance.