MSU/MCTC Law Enforcement Training Center
Brooklyn Park, MN
The degree programs in criminal justice and law enforcement offered by Metropolitan State University (MSU) and Minneapolis Community and Technical College (MCTC) were scattered in multiple satellite locations. Upon completion, this facility co-locates the Law Enforcement and Criminal Justice academic programs in a single, collaborative environment. The new facility was constructed on a shared campus with Hennepin Technical College who had available site area and an urgent need for additional classroom space. The new facility addressed the needs of all three institutions with a precedent-setting partnership that acts as a paradigm for identifying synergies and leveraging the common interests of higher education providers.
CLIENT: Metropolitan State University
Type: Higher education
Size: 65,000 SF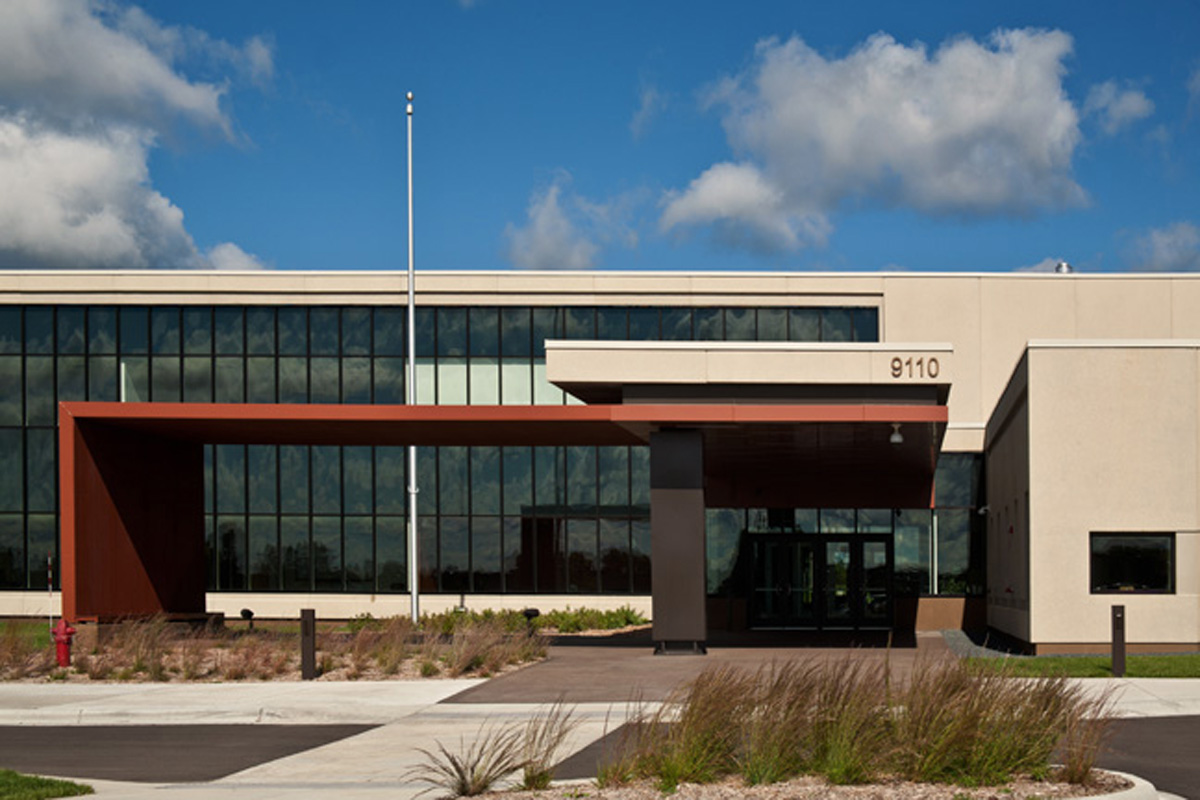 Spaces for Interaction and Training
The facility features state-of-the-art smart classrooms to foster modern learning strategies, technology enhanced forensic labs, a tactical simulation environment and a firing range. The simulation lab incorporates flexible real-world simulated environments that law enforcement graduates may encounter. Vehicle access, upper level mezzanines, and access to an exterior simulation courtyard increase the flexibility of staging mock events. Simulation lab activities are digitally recorded for faculty/student review and critique in follow-up classroom sessions. In an effort to educate the general public in the various aspects of law enforcement training, many spaces incorporated viewing areas for visitors and students.