Air National Guard Composite Maintenance Facility
Hennepin County, MN
BKV Group was selected to design a new Composite Maintenance Complex that is safe, efficient and properly configured to accommodate administration, operation, training and shop space including: aircraft maintenance squadron, orderly room, maintenance squadron, maintenance group, aerospace ground equipment and weapons systems maintenance management. The new Composite Maintenance Facility consolidates maintenance activities in one facility, greatly improving base efficiencies.
Client: State of Minnesota
Type: Public Works
Size: 33,000 SF
Additional Flexibility
In addition to maintenance and repair areas, the facility also provides a divisible assembly hall for classroom and training purposes, locker rooms, administration offices and storage for gear and equipment. The facility is designed for flexibility both in space and systems to accommodate the daily staff activities as well as the larger guard population on training weekends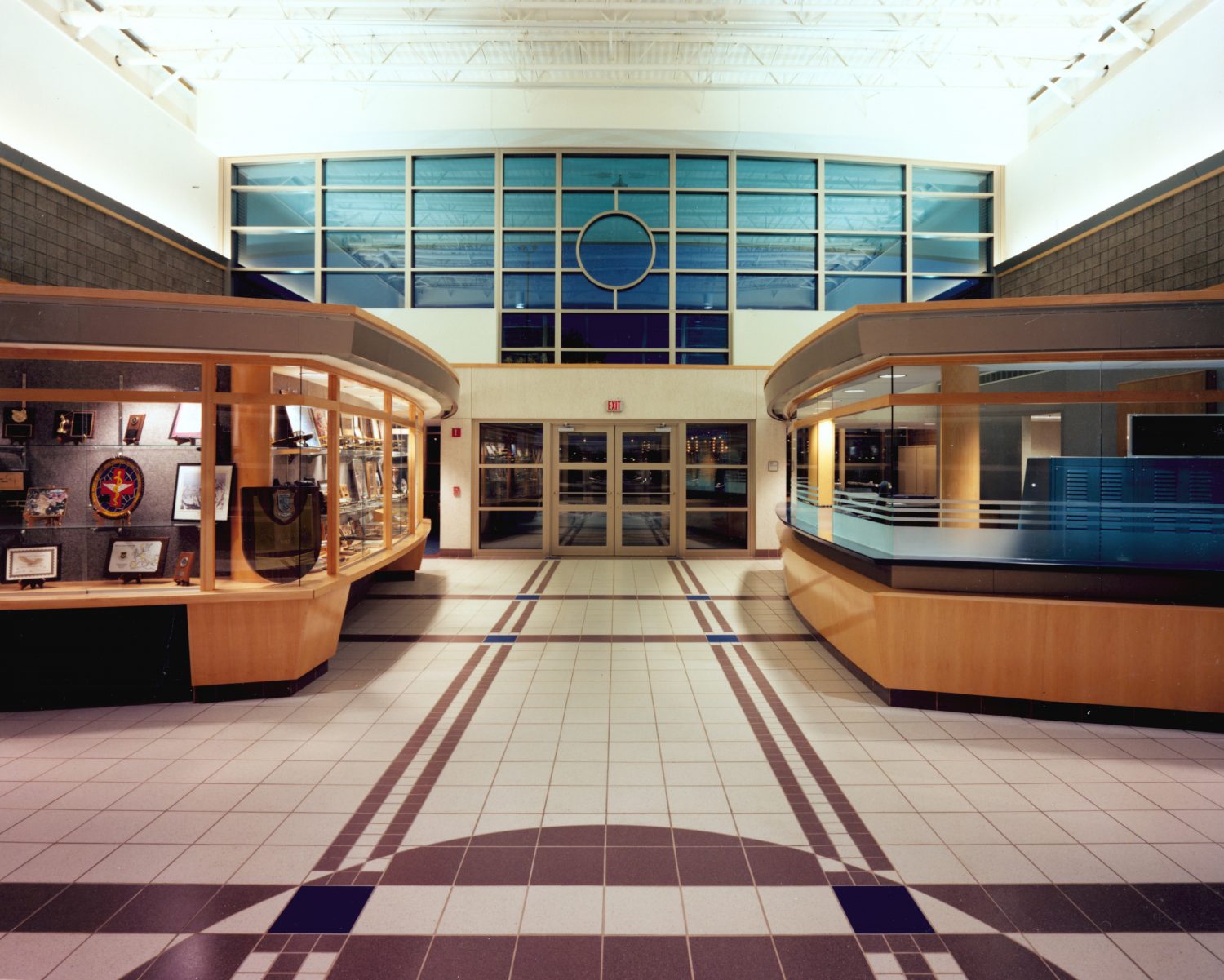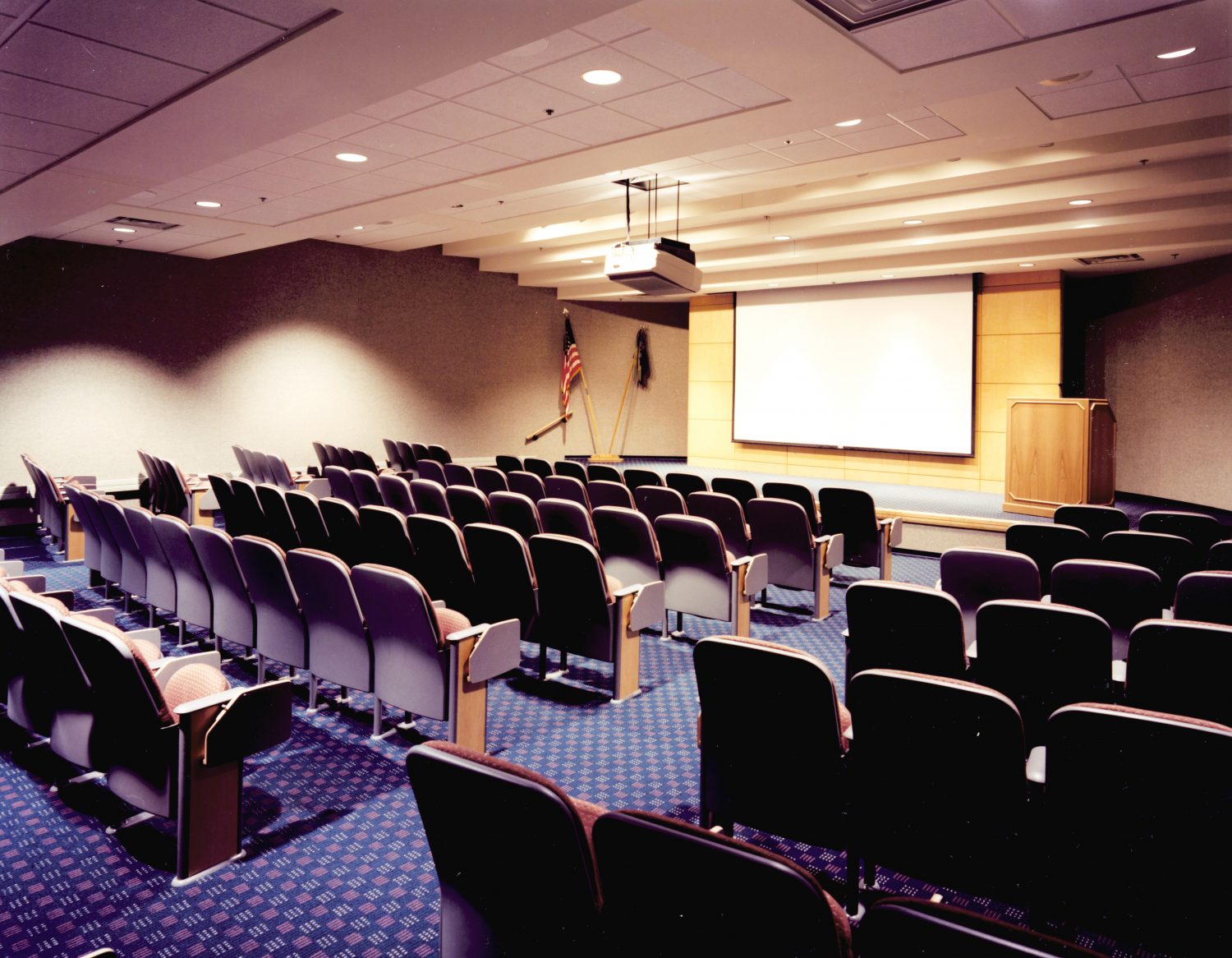 Security
Due to its proximity of the flight line and need to accommodate for pedestrian and vehicle traffic, security and access are highly restricted. Our design utilizes all applicable guidance in the Unified Facilities Criteria with an emphasis on Anti-Terrorism/Force Protection criteria. The new facility and revised parking is located to provide a minimum 25 meter set-off from all primary spaces and a minimum 10 meter set-off for all other spaces. The screen walls along the new facility provide a security barrier to assure no un-authorized traffic is allowed access beyond the facility or to the flight line.