Eitel Building City Apartments
Minneapolis, MN
The Eitel Building City Apartments is a collection of new buildings that are integrated with transformed relics. Their location and character were intentionally designed to reclaim park edges and reinforce neighborhood patterns, while shaping courtyards and pedestrian plazas. These newly defined and re-defined spaces link park to neighborhood, neighbor to resident, and public to private, creating a constant dialogue between inside and outside.
Eitel Building City Apartments serves up a new vision for urban lifestyle rental living with boutique-hotel-style amenities. The project weaves the accumulated materials and colors of the community — brick, stone, glass, metal, and vegetation — into a contemporary pattern that's uniquely local in context, yet fresh in its application.
Client: Village Green
Type: Market-Rate, Creative Reuse
Size: 220,000 SF; 212 units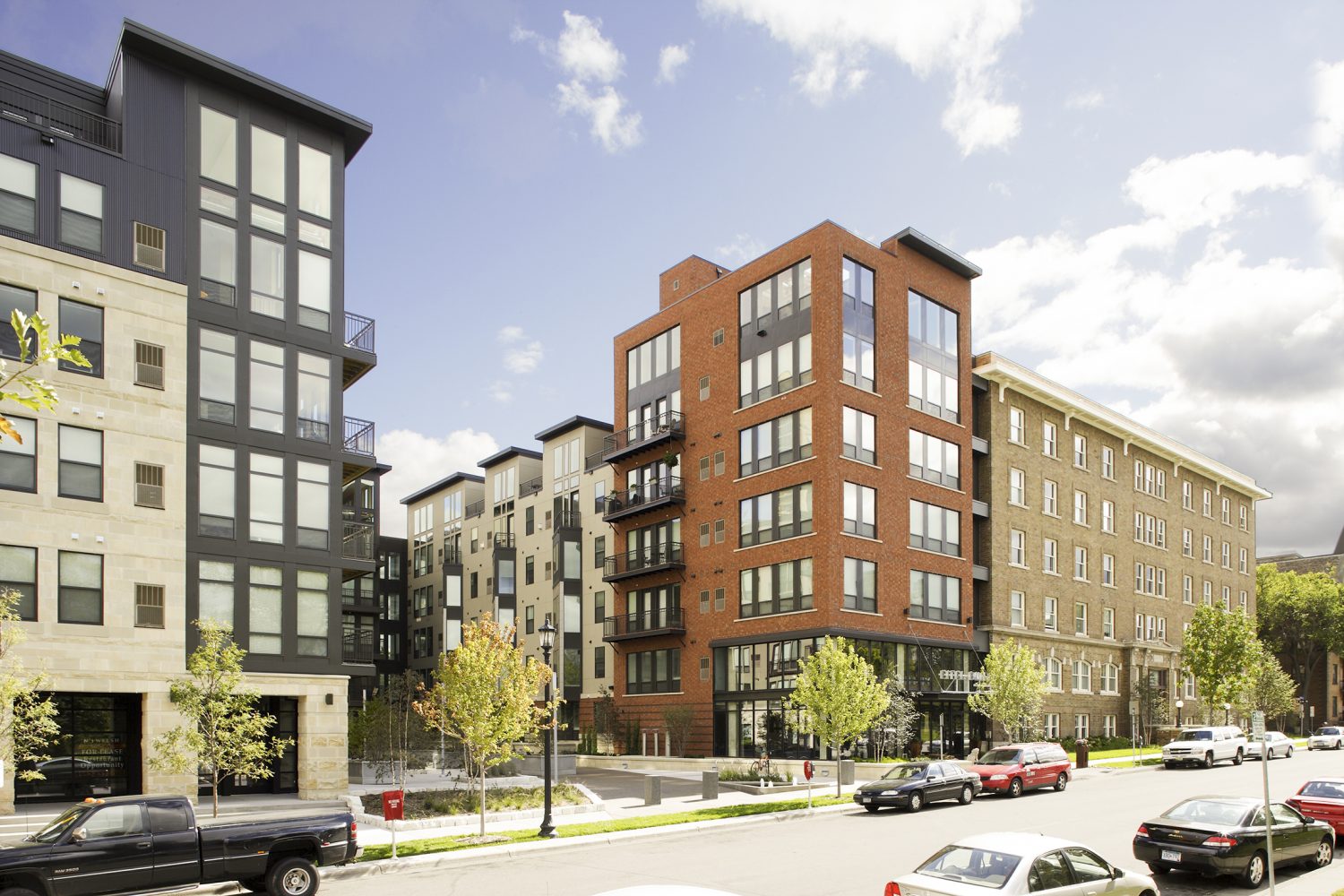 The lobby, adjacent common spaces, and rooftop clubroom seize the opportunity to connect past and present. The design team inserted a collection of vibrant design elements into the relic spaces while encouraging daily social gathering and participation. The building also includes features that cater to a new generation of downtown inhabitants, such as yoga, massage, fitness, business center, and theatre, along with a restaurant and retail space. Within each of the units, the design makes an intentional gesture to connect the openness of the interior living environment to the exterior surroundings.