Beckert's Park
Washington, DC
Beckert's Park is a 2.75-acre mixed-use project bringing 325 luxury apartments and a new 60,000-square-foot Safeway grocery store to a prominent corner in the Capitol Hill neighborhood of Washington, D.C. Located at the corner of 14th Street and D Street SE, the development replaces a parking lot and existing Safeway store that stood on the site for nearly 50 years.
Client: Foulger-pratt
Type: market-rate, MIXED-USE
Size: 5-story, 590,950 SF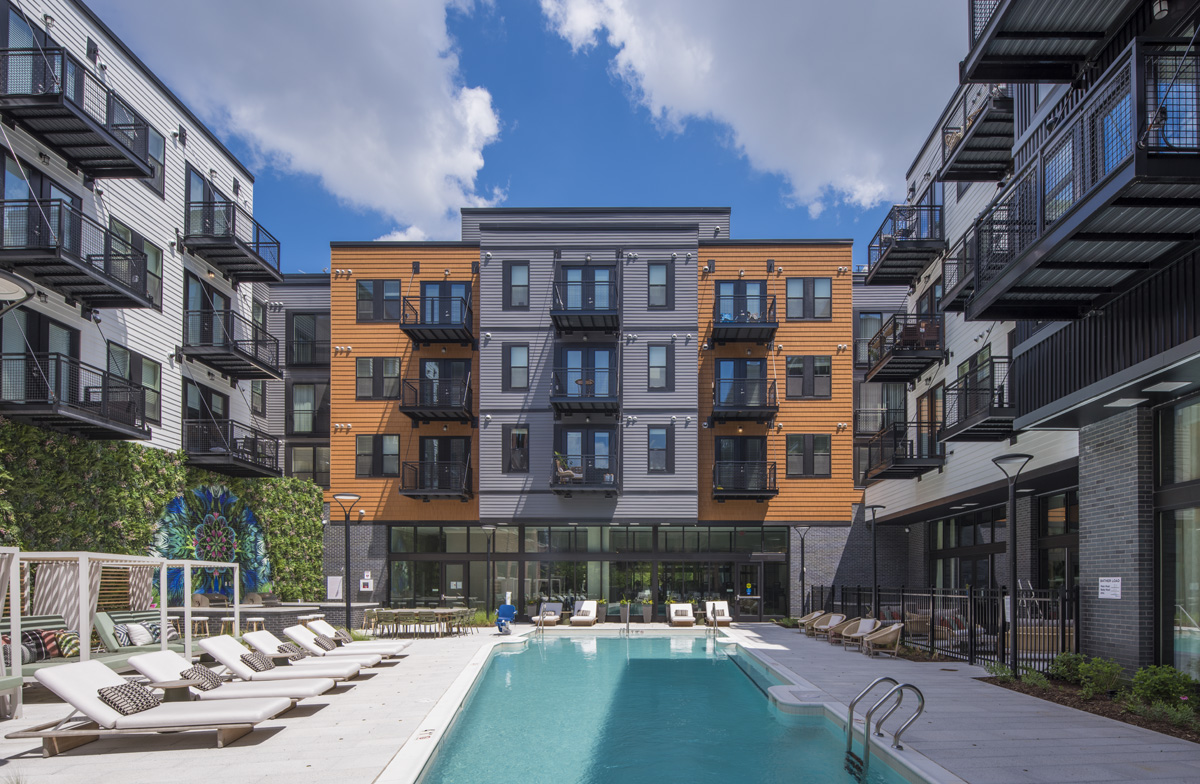 Creating Community
BKV Group worked with developer Foulger-Pratt to create a design that adhered to the aesthetic imperatives of the historic neighborhood while addressing the needs of the community, where few Class A apartments have been developed in recent years. The resulting building is a single structure designed to look like a collection of buildings that includes not only the residential units and upgraded Safeway, but also 8,000 square feet of commercial space for smaller local businesses.
"The redevelopment of this prominent corner in the Capitol Hill neighborhood was an incredible opportunity for both Foulger-Pratt and the community, but it needed to be handled with sensitivity to the surrounding architecture," said Jack Boarman, founder and CEO of BKV Group. "Our solution truly transformed the site from one that detracted from the urban landscape to one that not only integrates seamlessly with the neighborhood, but also adds a robust mix of residential and retail that will serve the community for years to come."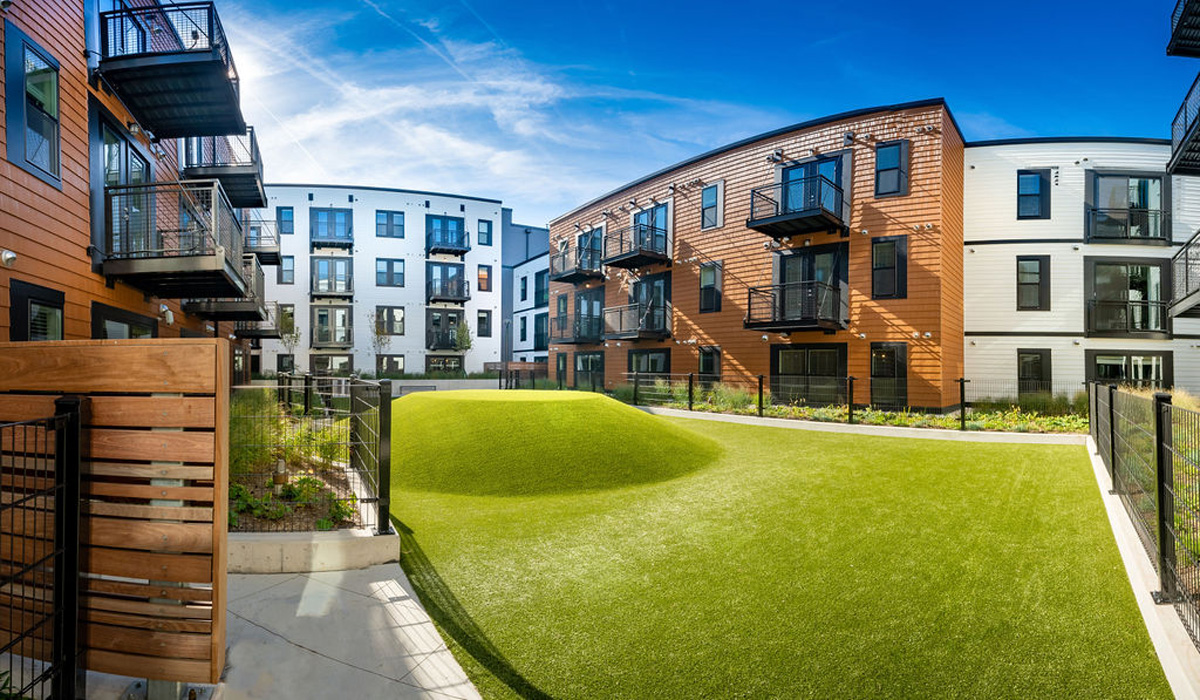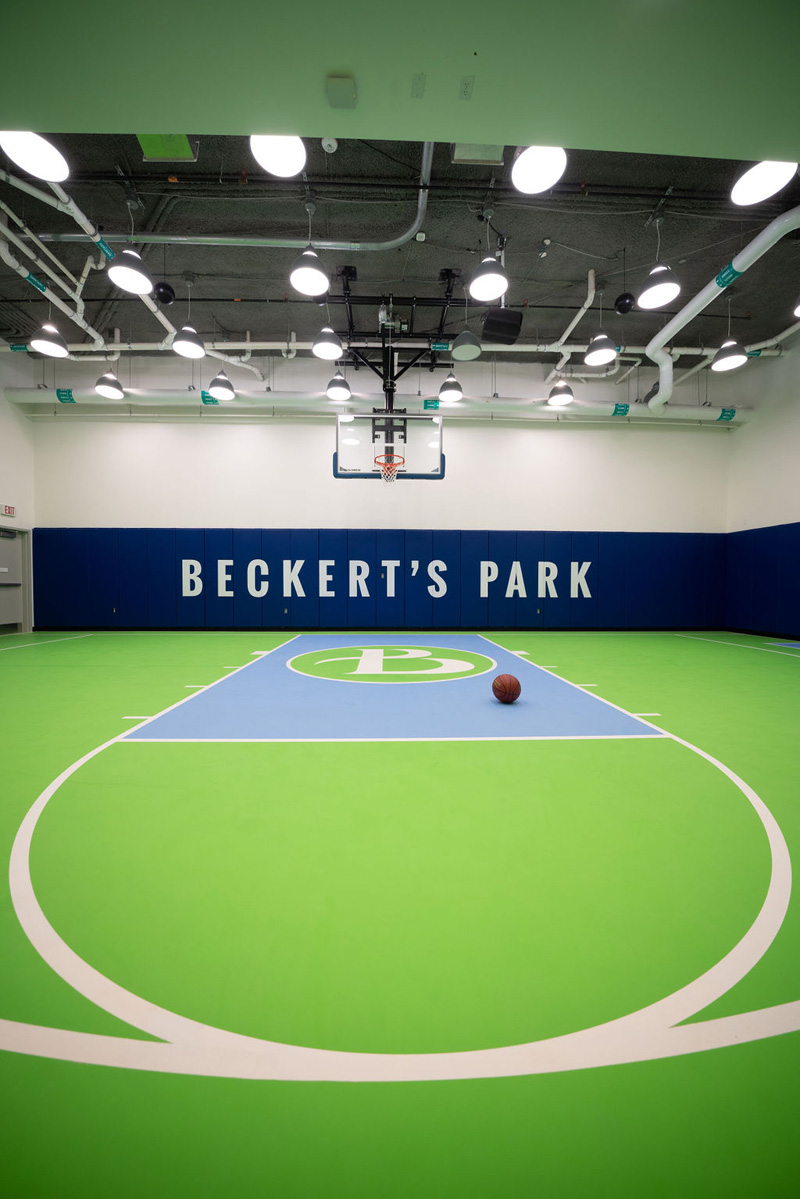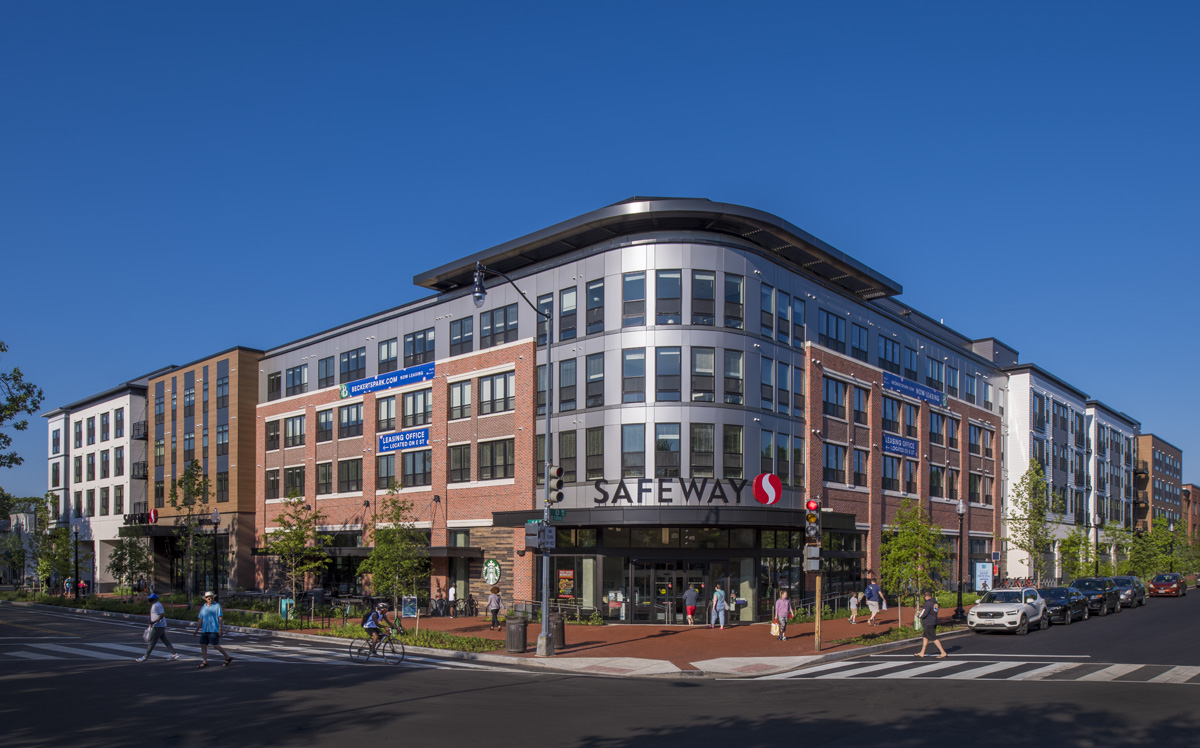 Integrated with the Neighborhood
BKV Group worked within the parameters of the local zoning, which called for a 50-foot limit on building height and excluded ground-level residential. The firm also designed around the requirements of the grocery store, which included the need for ample parking, loading areas, high ceilings and appropriate space for and access to back-of-store operations. The facade of Beckert's Park incorporates different typologies to create the impression of a smaller overall scale, using a mix of materials including traditional red brick, black corrugated metal panels with charcoal brick and white fiber cement siding. This integration of traditional with modern achieved an aesthetic balance that appealed to the community.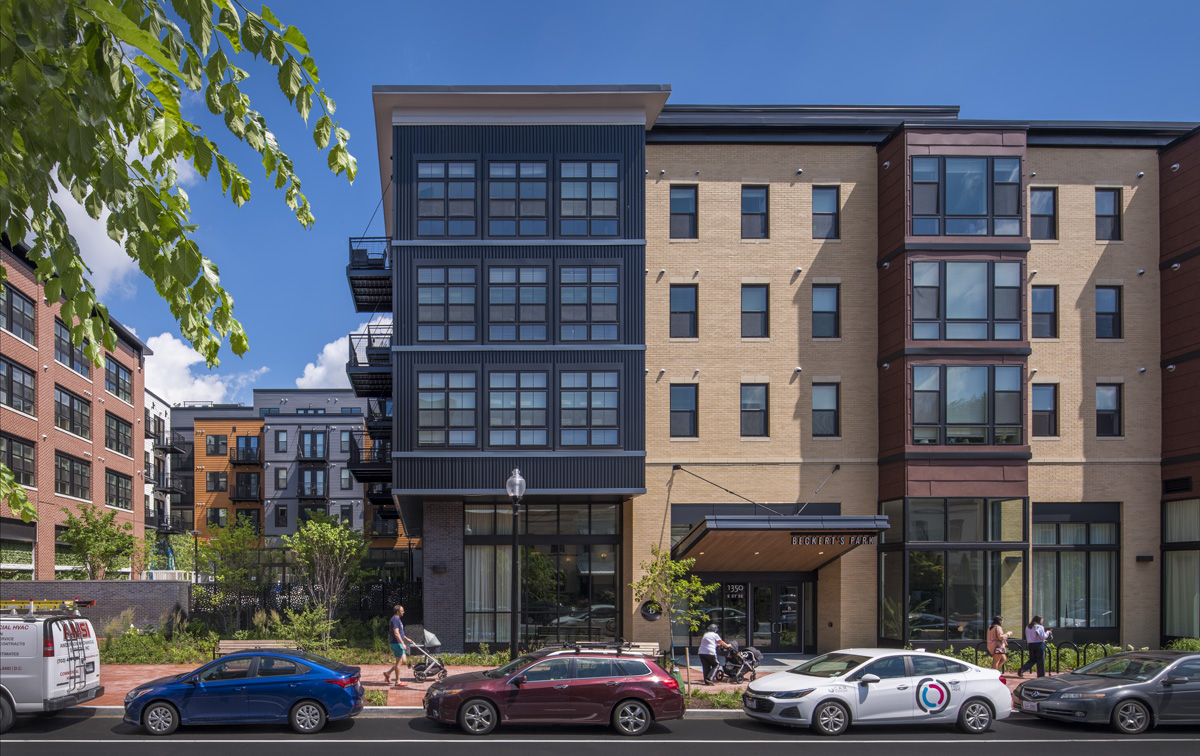 A New Mixed-Use, Low-Density Residential Model
"The completed Beckert's Park fulfills our vision of creating an architecturally integrated development that brings upscale rental housing to the neighborhood while providing a new home for Safeway, which has been a retail cornerstone for decades," said Bryan Foulger, who also serves as managing partner and co-COO of Foulger-Pratt. "BKV Group's design merges the historical character of Capitol Hill with the modern amenities today's renters seek, establishing a new neighborhood anchor that will serve both residents and neighbors in the surrounding community."