Aitkin County Government Center
Aitkin, MN
This unique project addressed a variety of issues the county was facing, including spatial deficiencies in County departments, poor circulation and wayfinding, and significant security concerns. The end result remodels the existing courthouse spaces, and creates an entirely new addition that allows public entry points to be consolidated and security and circulation concerns to be addressed.
Client: aitkin County,  MN
Type: Government Center, County Offices, Courts
Size: 63,257 SF, 2-courtroom
The new addition houses the County Administration, the County Board, new public toilets, License Center, Veterans Services, Public Records Center, Court Administration and Building Security, while the existing Courthouse is remodeled to improve circulation, security and access to Courts.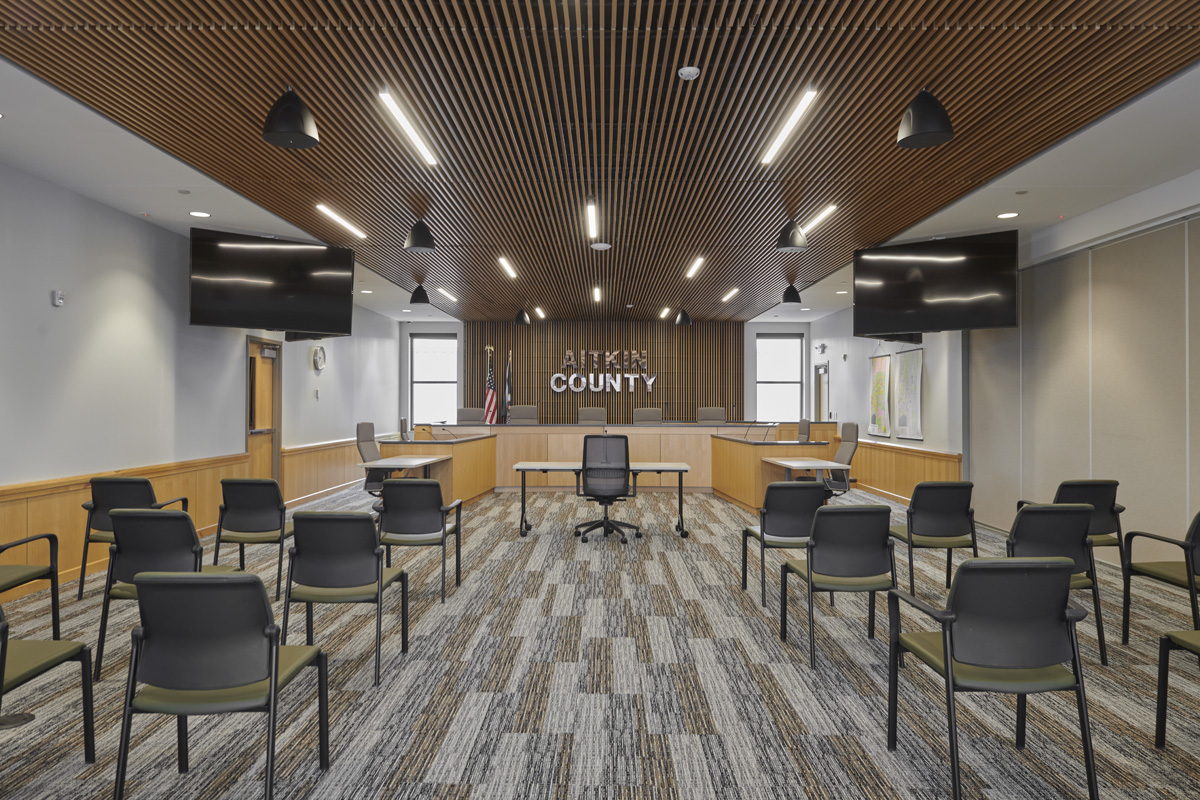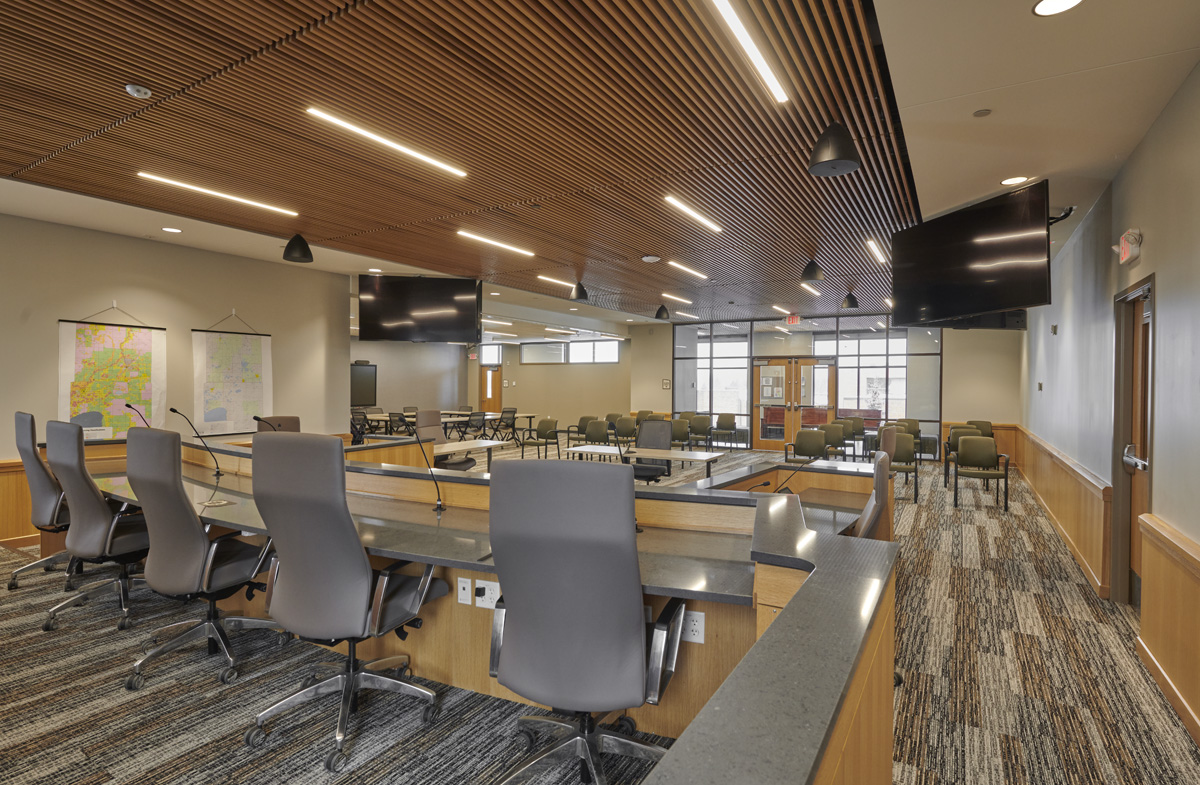 With sensitivity to the historic courthouse, the new design melds timeless and respectful materials with a contemporary design aesthetic for a cohesive public campus. The design called for moving many administrative and high-traffic public interaction departments into the three-level government center addition, plus remodel the historic courthouse to improve function and modernize the spaces.