Welcoming New Associate Partner, Kyle Fell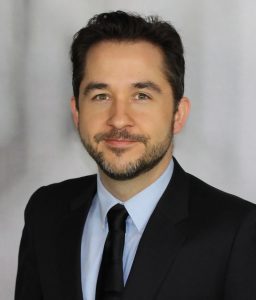 Kyle Fell joins BKV Group upon constructing a dynamic, wide-spanning career where he has operated seamlessly across numerous project types to now become our new Interior Design Director in the Chicago office.
Upon graduating from the University of Wisconsin-Milwaukee, Kyle started out his professional career by working on southern French-inspired homes and palatial estates, and through mentorship obtained there, attended the Washington University in St. Louis School of Architecture where he graduated with a Master of Architecture, and had the opportunity to study abroad in Finland.
From there, Kyle made the move to Chicago where he worked for 5 years at Lucien Lagrange Architects on a litany of high-rise, mixed-use, hospitality, and residential projects. This experience led him next to Demonica Kemper Architects, also in Chicago, where he honed his craft by working holistically in architecture and interior design within higher education and community college environments, serving his clients by "wearing many hats" over the duration of their projects. From both an architectural and interiors perspective, Kyle helmed the design of math and science buildings, labs, gyms, natatoriums, fitness centers, eco-buildings, culinary arts schools, welding labs, and more. These opportunities provided a priceless education in developing a complete understanding of all roles, disciplines, and aspects of the creation and execution of a building.
Kyle's career then segued to working at Gettys Group where he specialized in hospitality design – from 6,000 SF small boutiques to 2,000,000 SF "mega hotels," nationwide. In addition to designing, his role as a hospitality consultant gave him insight into site studies, zoning analyses, and an all-encompassing knowledge of hospitality brands to gain a tangible understanding about how real estate and design can merge harmoniously. He brought his expertise to Simeone Deary Design Group next, and thereafter Skidmore Owings & Merrill, all based in Chicago, to then work for an extended stretch at Ware Malcomb where, as Regional Senior Interior Designer, he led design teams in the Midwest region and successfully completed many corporate and commercial projects.
It is at this point now where Kyle joins BKV Group, bringing with him a remarkable design portfolio, an expansive breadth and depth of knowledge within multiple project types, and a studied approach to creating smart and captivating places where people can live, work, interact, and linger. As Interior Design Director in the Chicago office, Kyle will provide guidance to project teams by developing a strong foundation of design mentorship, while providing his network to unearth new opportunities for clients to collaborate with BKV Group within the hospitality and commercial realms. Kyle desires to create as versatile a team as possible in Chicago, and ensure they have all the tools necessary to be successful in their career. In terms of a desired client response, Kyle wishes for the team to create a body of work that is clearly understood, relatable and novel, but is also something stimulating to all the senses. One of Kyle's measurements of success is witnessing team members become enthusiastically engaged in the client relationship before, during, and after a project is completed, all while amassing a client's respect for their knowledge and dedication.
The firm is excited to see Kyle join our firm where he will propel our interior design group in Chicago forward. Welcome to BKV Group, Kyle!