Welcoming New Associate and Director of Pre-Development Services, Jon Hubach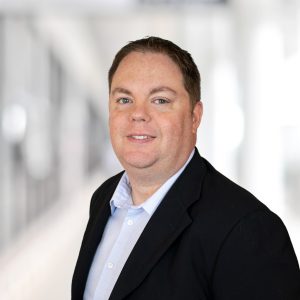 With over 14 years of experience in Economic Development, Urban Planning, and Marketing & Communications, Jon Hubach joins the BKV Group team in Dallas as an Associate and new Director of Pre-Development Services.
Experience
After graduating from the University of Missouri-St. Louis with his Master's in Public Policy Administration with a focus in Local Government, Jon launched his career as a Downtown Planner for the City of Plano in Texas. There, he served as the liaison between the city and economic development partners. After revitalizing downtown Plano, he held the positions of Neighborhood Planner for Plano neighborhoods and Development Review Planner. He coordinated development and zoning submittals, conducted market research, and managed downtown revitalization projects.
Soon after, his expanding expertise led him to a job with the City of Dallas as an Economic Development Analyst. As a project manager in the Area Redevelopment division, he oversaw real estate project development and site selection opportunities for various areas of Dallas, including Love Field and Deep Ellum. He also performed financial analysis on projects featuring mixed-use, retail, housing, and hotel uses. Some of his notable projects include redeveloping the Old Dallas High School and Deep Ellum, as well as the development of aLoft Element Hotel near Dallas Love Field Airport.
Joining BKV Group
Jon began in his role at BKV Group on July 15 and he brings a robust set of development experience. He also shares his considerable knowledge in government relations, urban planning, coordination with clients, and navigating government apparatus. As Director of Pre-Development Services, Jon provides the ability to build consensus with stakeholder parties, find solutions between multiple practices, and seek outside-the-box ideas to steer development.
"For the last 14 years, I have worked in multiple arenas. I want to bring my experience to work beyond Dallas, into other regions and assist BKV Group in expanding connections," said Jon.
The Future of Dallas-Fort Worth
"As a rising community, Dallas-Fort Worth has not yet reached its full potential," Jon expressed, "Dallas is a young region and has room to change and mature." As Dallas continues to grow exponentially, the market trends are leaning towards mobility and density with many benefits of the DFW metroplex being a business-friendly city and land to expand. Jon's expertise aligns with the city and surrounding Texas region's pattern of growth, and will be a tremendous asset in the continuing emergence of our practice site in downtown Dallas.
Welcome aboard, Jon!